"Gifts That Nourish" is a new guide we added this year for all our foodies and home chefs. You'll find that all the goodies on this list excite the senses or enhance the experience in and outside the kitchen.
In other words, these are the gifts to give those who love all things food and fun!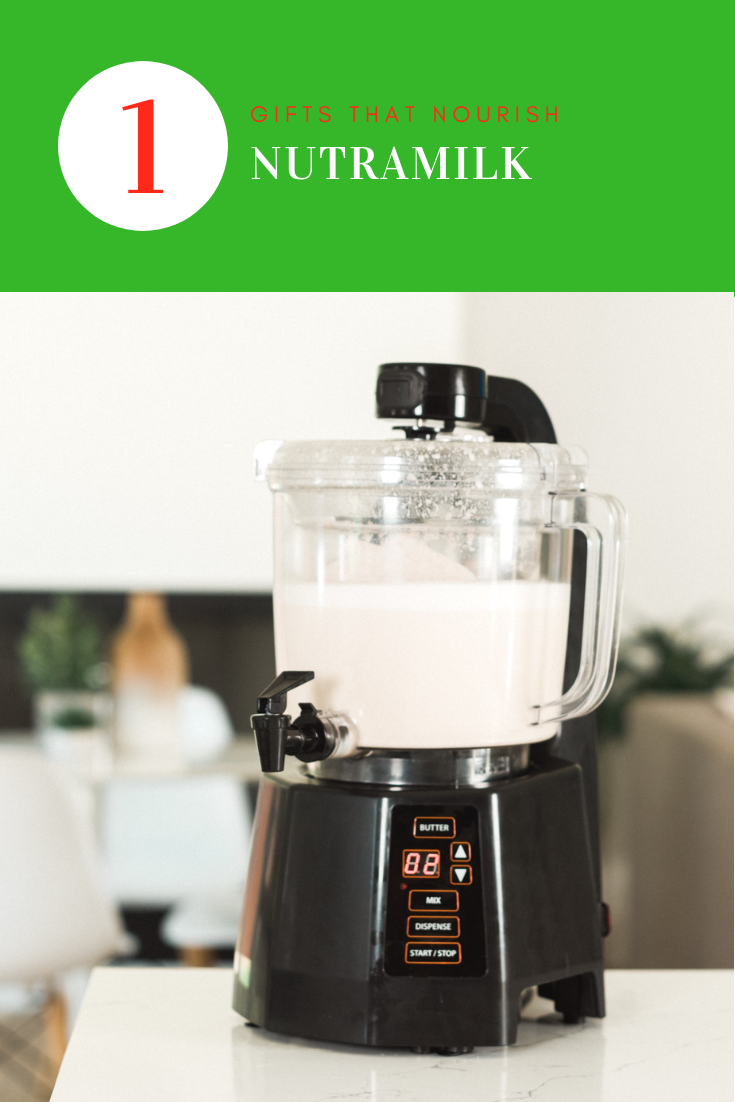 If you've got someone on your gift list that enjoys nut milks and butters, they'll LOVE Nutramilk! Until now, making your own alternative milks and butters involved long arduous processes. Thanks to Nutramilk nut processors, alternative milks & butters can be produced in just a few minutes! The processors are large capacity and allow you to process up to 2 liters of alternative milk or 3 cups of nut butter with every use. They even have a built-in dispensing spigot for ease of use!
The best part about making your own nut milks and butters is that you know exactly what goes into them.  With the help of a Nutramilk processor, there's no reason to buy store bought alternative milk products again. There's no need to worry about not knowing what ingredients to use, either. The processors come with a 200-recipe cookbook for inspiration and instruction. Various accessories are available as well for more processing and storage options.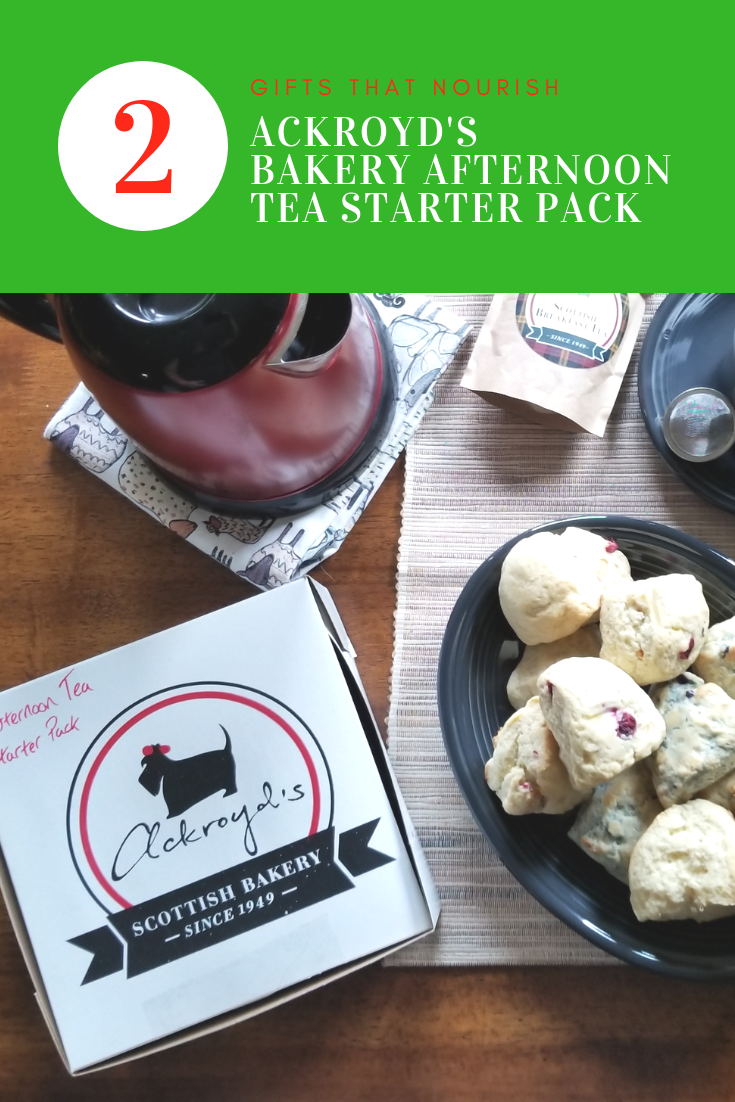 For the tea lover in your life, we suggest the Afternoon Tea Starter Pack from Ackroyd's Scottish Bakery. It's like giving a tea party in a box. The box includes 4 plain, 4 blueberry, and 4 orange scones, your choice of Ackroyd's delectable jams, a jar of clotted cream, and of course, Ackroyd's exquisite loose leaf tea of your choice.
It's perfect for having your own high tea moment at home.  Set this lovely and delicious set out for Christmas brunch and everyone at your celebration will feel like royalty.  Pinkies up!
Ackroyd's has all sorts of delectable gift options for the holiday season. You can get Christmas stockings full of Cadbury items, a Kit Kat bus tin, and even a Cadbury Dairy Milk Premier League Advent Calendar! Shopping for Christmas at Ackroyd's is like taking a little trip to the UK to find fun and unique gifts for that someone special in your life. However, Ackroyd's is located right here in the US, so you don't even have to pay ridiculous shipping costs to get a little flavor from across the pond. Don't forget to add some savory pies, tea cakes, and scones for yourself to your cart too!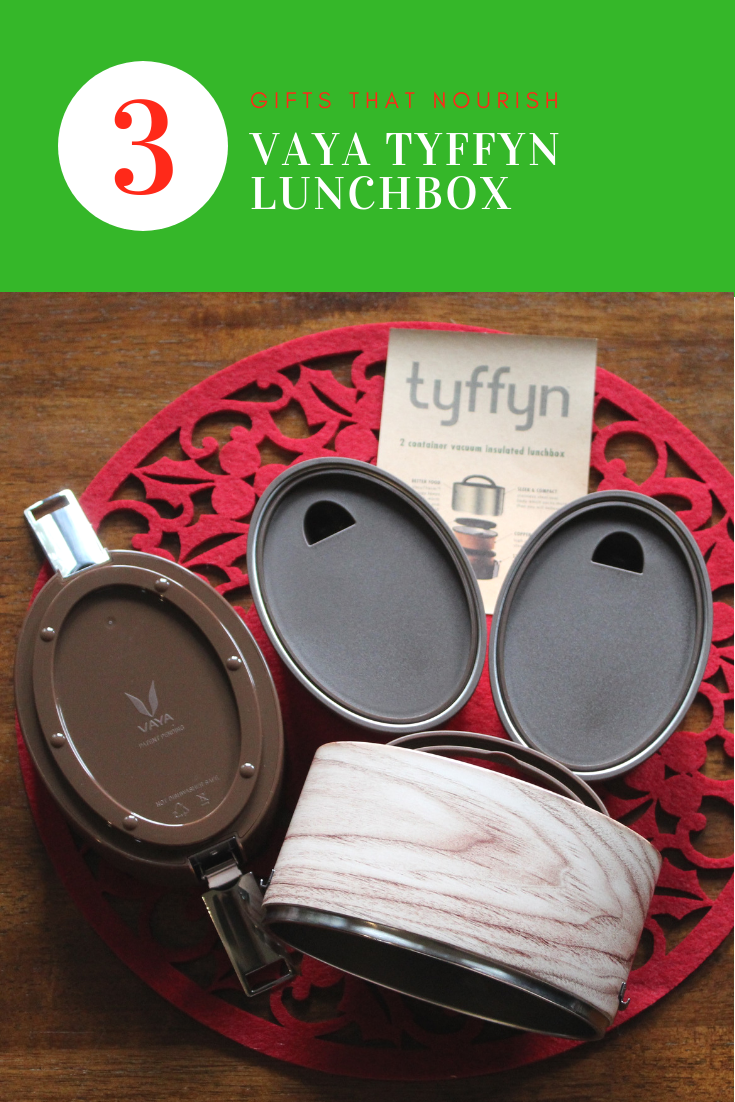 If you've ever found yourself in a situation that you'll need separate compartments for your lunch but don't want to bring a huge cooler to work, you'll definitely appreciate the Vaya Tyffyn Lunchbox. The sleek, sophisticated stainless steel lunchbox allows you to carry 3 different foods in one lightweight and compact design. Because of the VacuTherm Insulation, your food stays hot or cold for 5 – 6 hours. The design allows the lunchboxes to be leak-proof and easy to clean, too. Simply stack your containers, seal with the pressurizing latches, and go!
The stackable compartments can be used alone for storing or carrying food, or neatly stacked together for a hearty lunch. There are several different designs, as well. You'll find everything from kid-friendly cartoon pandas to cheetah print and simple solid colors. Professionals who bring lunch to work and children will love unwrapping this awesome gift this year, but we really think that anyone can make good use of it!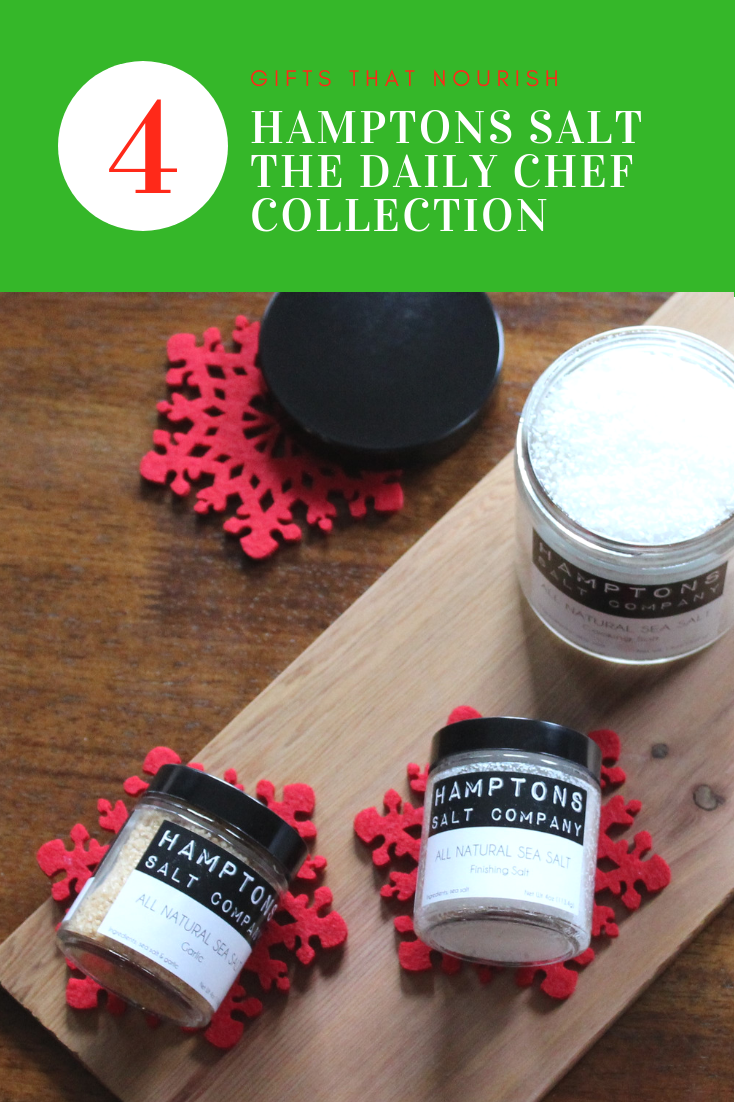 Hampton's Salt Company is one of our favorite brands to work with because they carry superior products that you can't get enough of. A perfect example of this is The Daily Chef Collection. This collection of all-natural salts contains a a 4 oz jar of Garlic Salt , a 14 oz jar of Cooking Salt, and a 4 oz jar of Finishing Salt. The set makes a great gift for newlyweds, anyone who loves to cook, and anyone who likes to experiment with seasoning. It's got all the basic essentials!
All Hamptons salts are unrefined – none of the natural minerals have been stripped from them. They also contain no additives. Because of this, the salts taste like the seas that they were sourced from all over the world. Hampton Salts are truly a unique and luxurious gift to give this season.
Hampton's Salt has many other products that make excellent gifts, too. They specialize in all-natural raw salts, infused salts, and smoked salts. Their high quality salts make an excellent addition to anyone's pantry. You'll also find a collection of salts on their site to gift your favorite bartender – or yourself!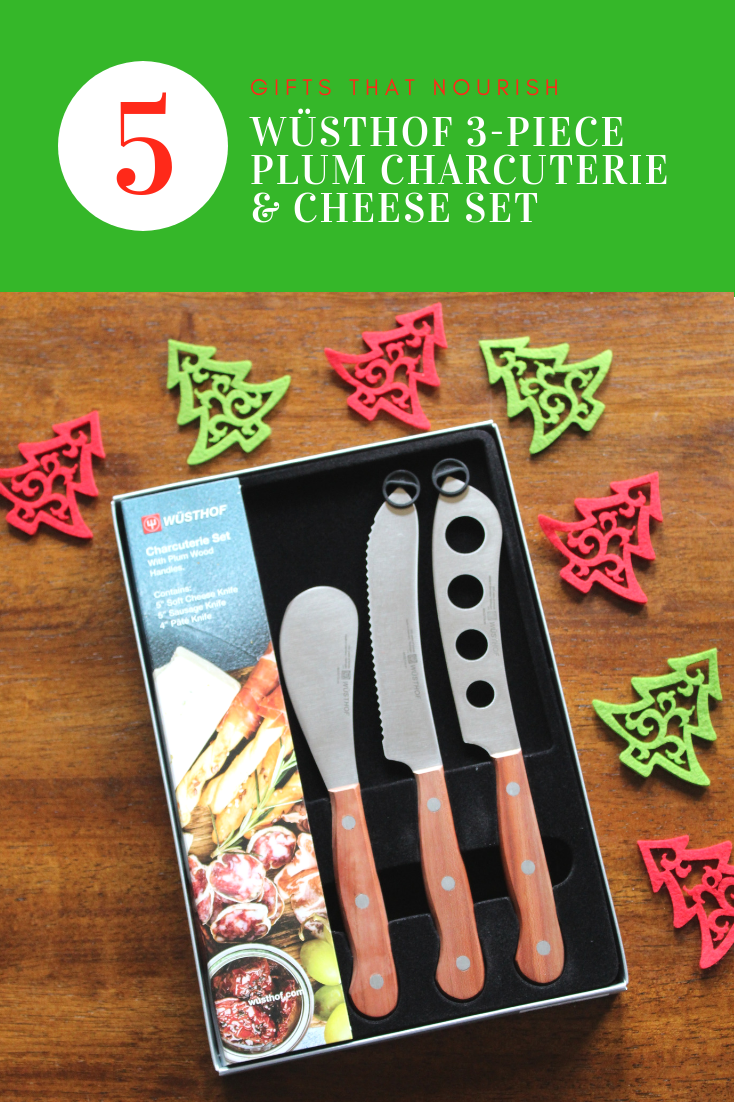 When it comes to great knives, Wüsthof is one of the biggest and best names in the business. There's a reason for that; the German knife company has been a chef's favorite knife for years. The Wüsthof 3-Piece Plum Charcuterie & Cheese Set is no exception. If you're new to the brand, this is the perfect way to experience the magic of some of the world's best cutlery!
The set includes a 5″ sausage knife, a 4" pâté knife, and a 5″ soft-cheese knife. Each of these high-carbon stainless-steel blades is laser-cut and stamped. The riveted plum wood handles add to the beauty of the set, but also allow for greater grip and control while cutting. The Soft-cheese knife works great for all sorts of cheeses, butters, and spreads. The sausage knife is serrated, making it an excellent choice for not only sausage links but crusty breads, bagels, and baguettes. Finally, the pâté knife makes short work for pâté, dips and cheese spreads. This set makes a great gift for anyone who loves to cook, but also as a high end starter set or hostess gift.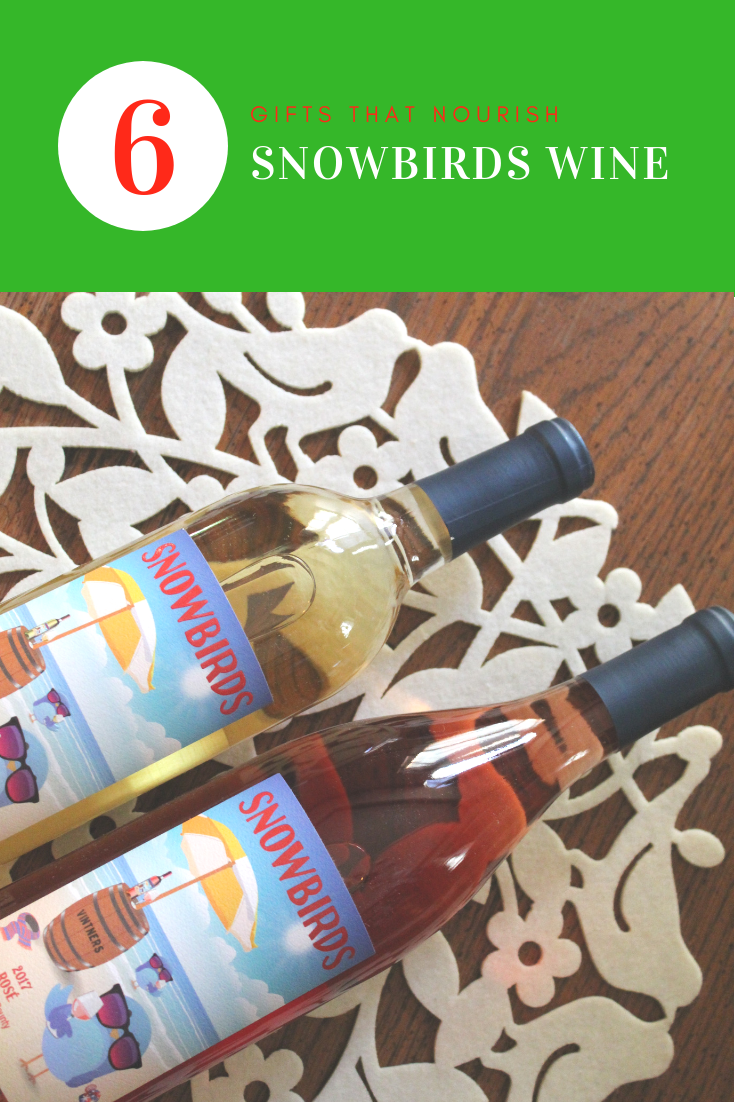 A gift guide for foodies and home chefs wouldn't be complete without a great wine, right? With that in mind, we recommend Snowbirds Wine. Snowbirds Vintners tout that they make serious wines in not-so-serious bottles. In true snowbird fashion, Chef Jamie McFadden and his family travel annually from snowy weather to sunny beaches in Florida. Thus, Snowbirds wine was born. It's "vacation-inspired", but you don't need to be on vacation to enjoy it. Your next snow day is the perfect occasion!
Snowbirds hand-crafted wines are absolutely delicious and they offer a variety of wines to match with any dish (or no dish at all!) They're also made using gluten-free and vegan practices and sourced from the best wine regions in the US. However, the biggest reason we love Snowbirds Vintners is because they use sustainable farming practices. As if that wasn't great enough, portions of all bottles sold go to charitable and not-for-profit organizations. Snowbirds wines are wines you can feel good about enjoying! They make great gifts for anyone who enjoys wine, or as a gift to the hostess of your favorite holiday party.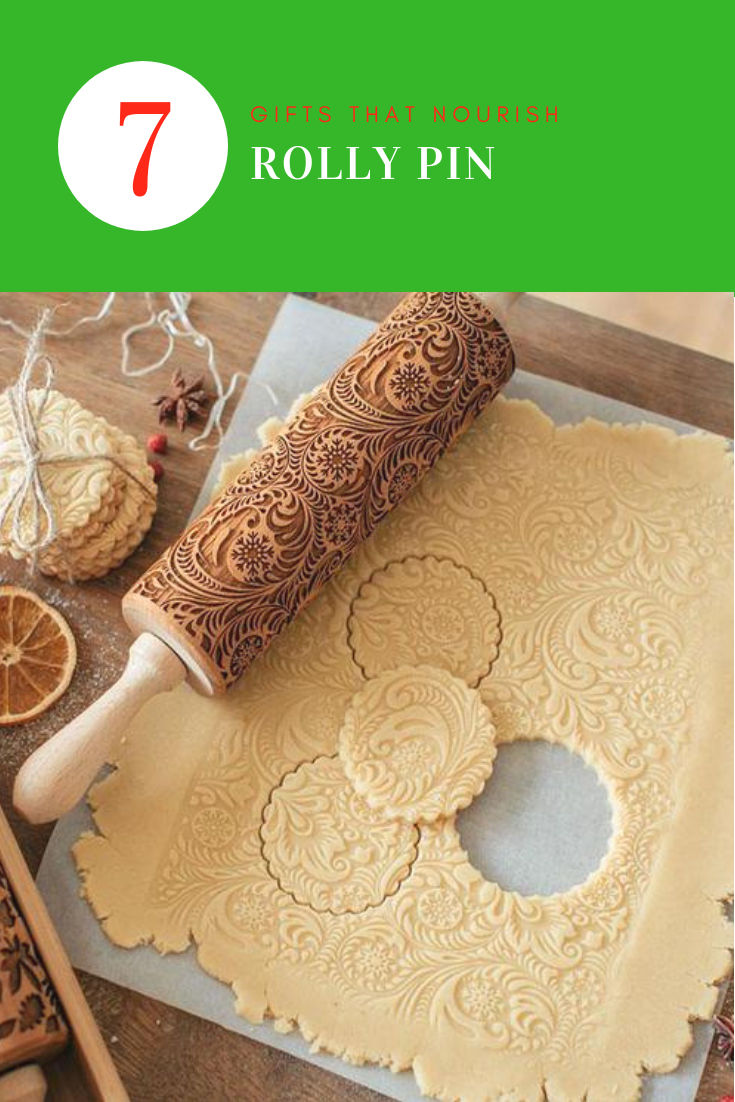 Have you ever seen pies or cookies with intricate details and wondered just how they do it? The answer to your question may just be Rolly Pins! This seriously awesome Christmas gift idea can make any home baker look like a professional! You simply roll your dough using Rolly pins and voila! You've got an intricate design! It's as easy as pie – literally!
We won't list all the designs, but you can pick up just about anything you'd ever want to decorate a cookie or pie with, like reindeer, poodles, snowflakes, lip prints, books, and popular city themes. There is even an underwear themed rolly pin. (I'm not sure I'd ever find a use for that one, but it certainly speaks for the variety of options!) I could think of a million people to gift Rolly Pins to; from bakers to crafters and of course, you should pick up one for yourself!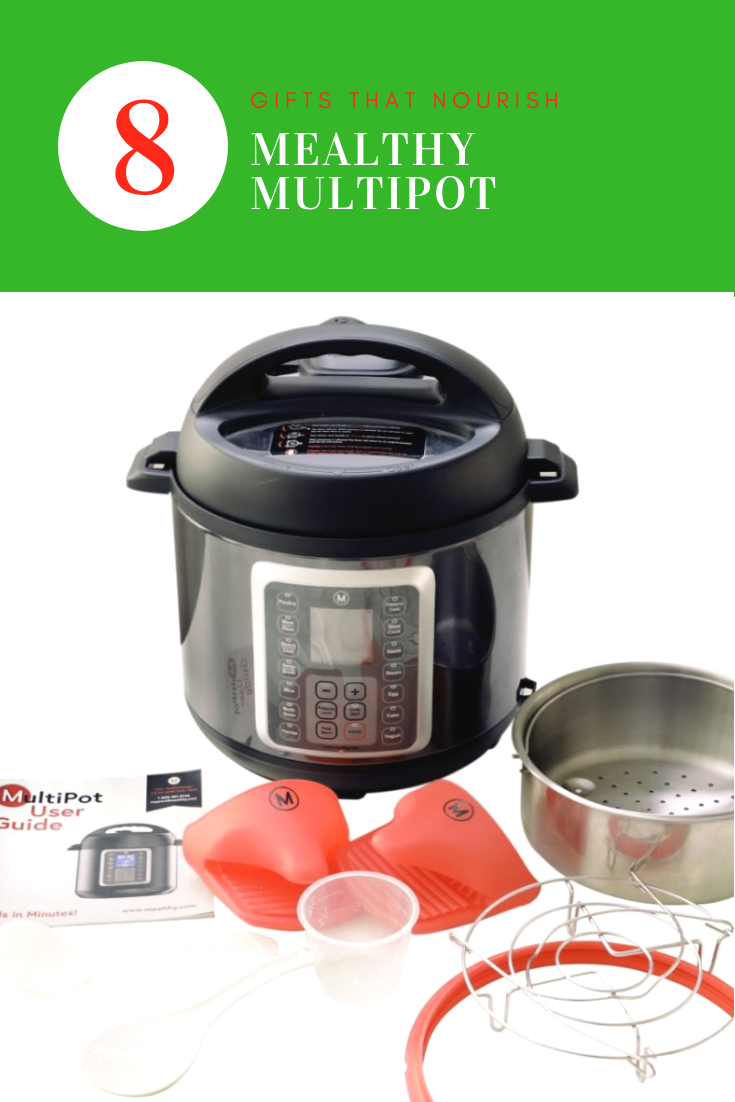 If you haven't jumped on the electric pressure cooker bandwagon yet, now is the time! We've got the perfect way to do it, too – with the Mealthy MultiPot. This super convenient appliance replaces just about everything in your kitchen. It's a pressure cooker, a steamer, a rice cooker, a slow cooker, a yogurt maker, and a saute pan, among other things! The Mealthy MultiPot is 100% BPA free and made of professional grade stainless steel, which makes us feel great about recommending it!
The bright and beautiful LCD screen guides you through making healthy and tasty meals in a fraction of the time it would have taken you otherwise. Once you begin using a Mealthy MultiPot, you'll find that you don't want to make food any other way! It's fully programmable and you can cook everything from hard boiled eggs to cheesecakes in it! This is a great gift for anyone who loves to cook, anyone that's too busy to cook, and anyone who wants to make healthy meals. As a matter of fact, the MultiPot makes a great gift for anyone who eats!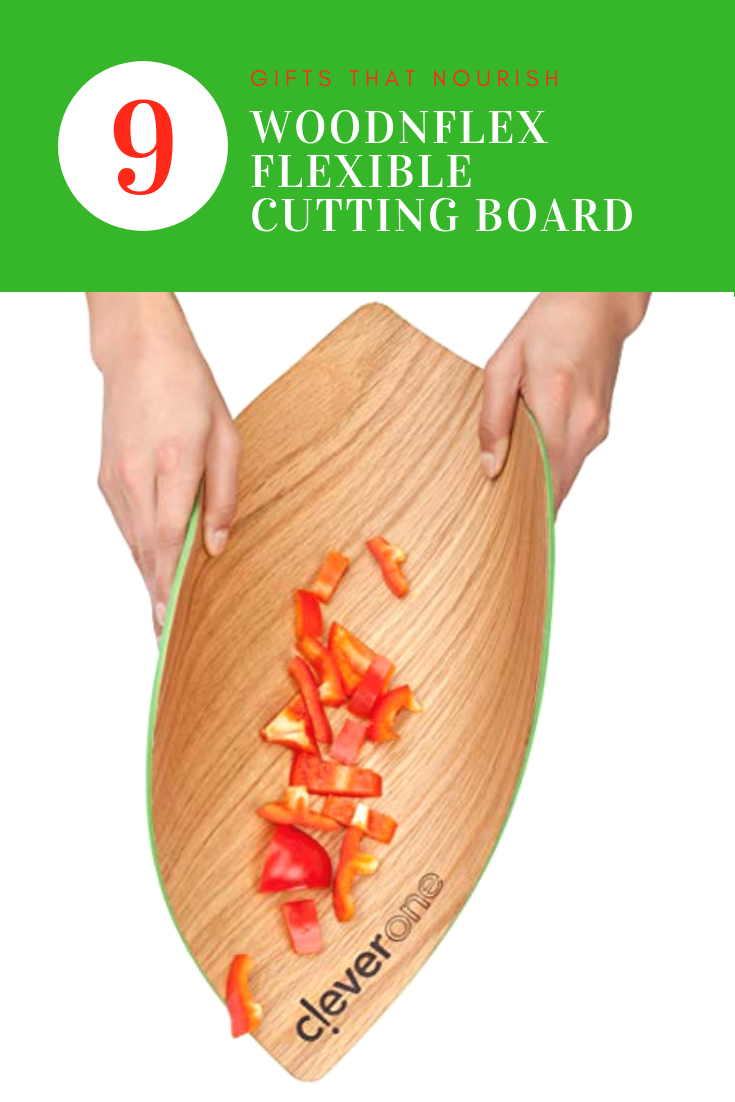 Have you ever been chopping things on your wooden cutting board and wished you could just bend and pour your contents into the pot rather than spilling them all over the stove? Us too! As it turns out, you really can have the best of both worlds! Let me tell you a little bit about woodNflex flexible cutting boards! These amazing real hardwood boards are backed with silicone and bend and flex to your needs!
The boards are made from 1/8 inch oak, maple and walnut veneers atop a silicone backing. They can withstand chopping, heat, and even flip over to be used as a trivet! Just like regular wooden cutting boards, the wood side benefits from being seasoned with linseed oil. However, it bends right into your sink to be sanitized and scrubbed. Because it's so thin and flexible, the board doesn't need to sit on the counter until the next use, either. When clean and dry, you simply tuck it away in a cabinet. woodNflex cutting boards make a perfect gift idea for anyone who loves to cook.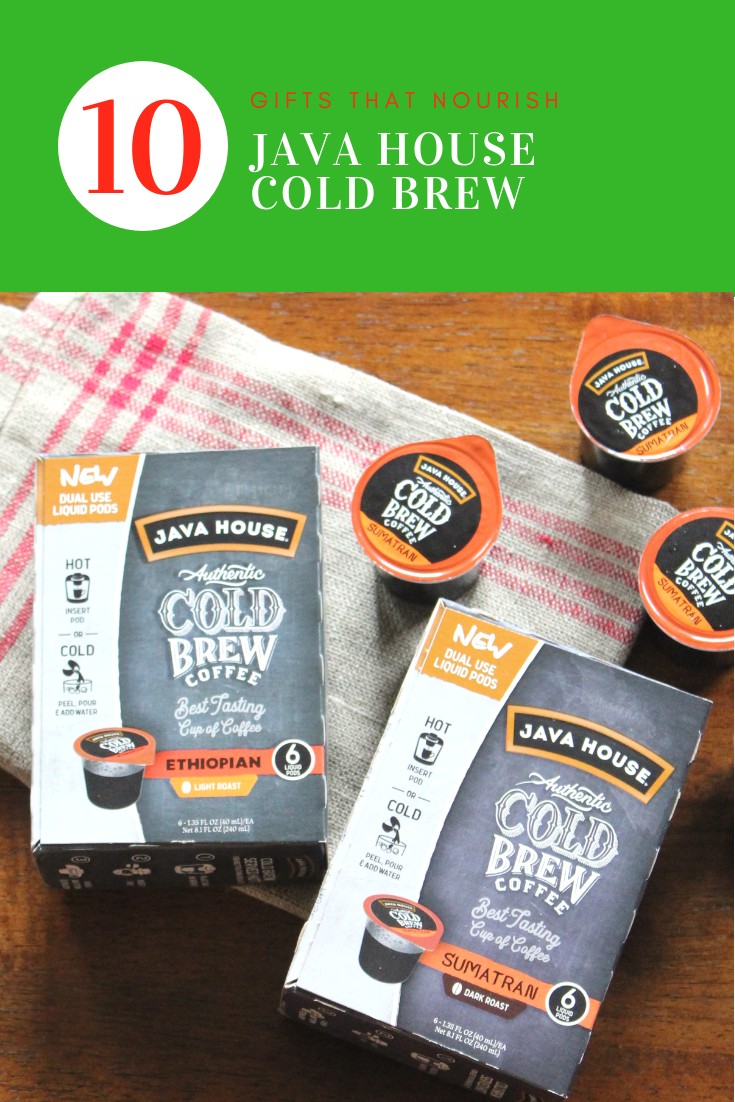 Just because winter is here doesn't mean you can't enjoy cold brew coffee! Many people like a little bit of coffee in the middle of the day to help tackle the afternoon slump. Others drink it all day every day just because they love the taste! Either way, Java House Cold Brew is the perfect way to spice up your holiday season! The cold brewed 100% air roasted Arabica coffee beans are steeped for 12 hours in small batches to produce a bold rich flavor that your gift recipient is sure to love.
Java House Cold Brew comes in 15 and 32-ounce bottles, but liquid pods and concentrate are also available to purchase. That way if you just want to enjoy the flavor without the ice, you can have hot coffee, too. The best thing about Java House coffee is that it's got no preservatives, additives, derivatives or reconstituted coffee. You know that you're getting nothing but pure and delicious coffee –any time of day!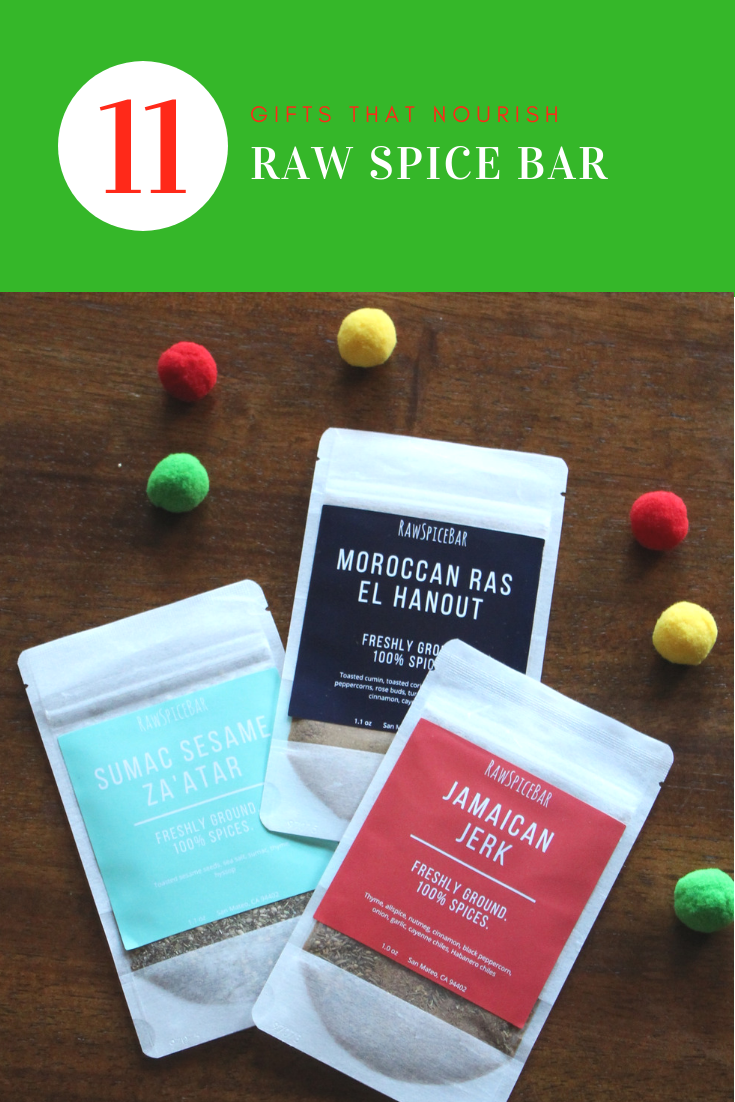 Whether you are a professional chef or a novice in the kitchen, the right spices can truly elevate your cooking!  Raw Spice Bar is a customized spice subscription that delivers global spices to help make your job in the kitchen easy.  Subscribers sign up for 1, 3, 6 or 12 spice packs, delivered when you want them (monthly, quarterly or every six month.)  You can order pre-set spice selections or choose your own spices.  This is one of the most flexible, easily-customizeable subscription services around.
You can purchase a gift subscription for the amazing chef in your life or visit the Raw Spice Bar's new spice shop where you'll find some awesome spice set gifts for the holidays.  There's everything from Barbecue Rub sets to Baking Spices.  There's even a Popcorn Seasonings Gift Set!  Worried about dietary restrictions? Most of the spice mixes are salt free, gluten free, paleo, vegan spices – making them an awesome gift for almost anyone (including yourself!)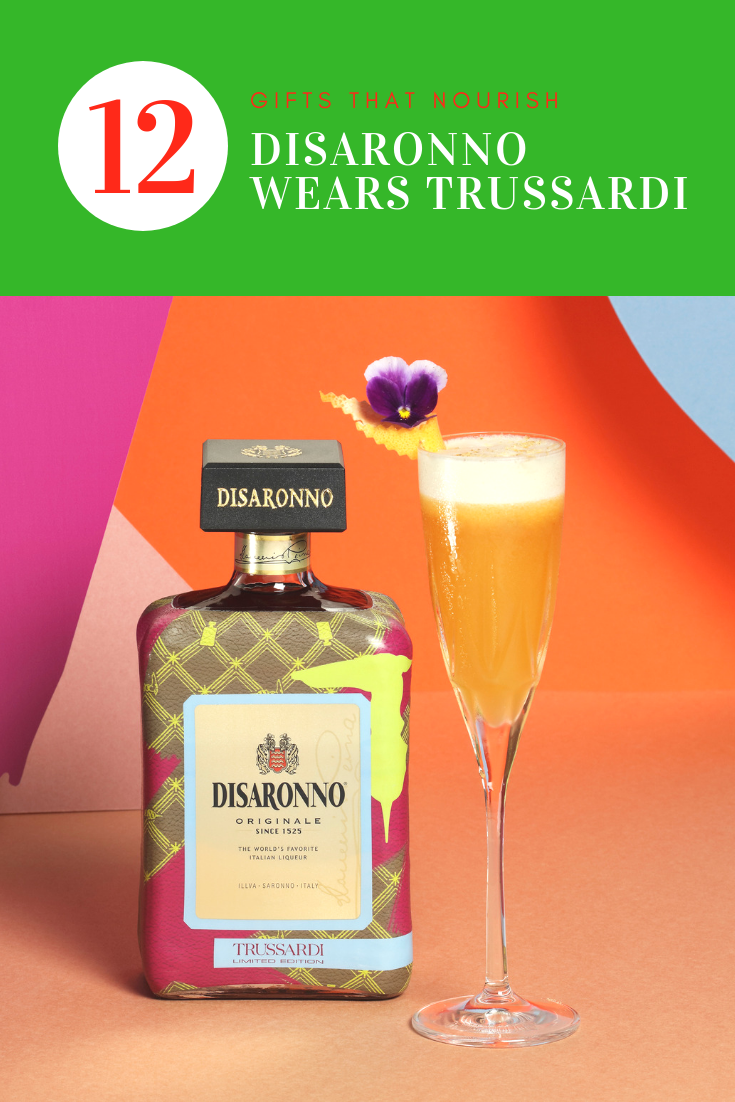 For the style enthusiast on your list, we recommend Disaronno wears Trussardi. There are very few gifts that work for both connoisseurs of liqueurs and fashion, but this Limited Edition collector's bottle fits the bill. It combines the unmistakable Disaronno bottle with the Trussardi Greyhound monogram. Green, light blue, and fuchsia colors give the bottle a contemporary result.
The brand began creating the limited edition bottles in 2013. Part of the proceeds from the sales go to Charity for Development, which helps with projects in Africa dedicated to women. You can pick up this collectible in two different miniature gift packs of three mini bottles. Trussardi isn't the only fashion icon getting in on this fun, though! Disaronno also wears Moschino, Versace, Cavalli, Etro, and Missoni! They're all gorgeous and distinctive bottles that make great gifts for anyone with great taste!
#DisaronnoWearsTrussardi is the sixth Limited Edition for the DISARONNO® ICON Project, the brand's annual collaboration with a leading name in Italian fashion.  Try this fun recipe for extra holiday enjoyment: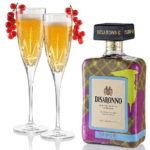 DISARONNO Sparkling Recipe
1 part DISARONNO®
3 parts Prosecco
Currant sprig garnish in a champagne flute
[amazon_link asins='B07HM9MXWX,B07C99CBM1,B07DS94DGD,B076QJNK8G,B07DT97KTN,B07H8NPY6C' template='ProductGrid' store='ruralmom' marketplace='US' link_id='8e86a680-e245-11e8-92d8-639f7497fb68′]
Disclosure: We receive sample products for review for our holiday guides, most of which are donated to local charities after gently testing and inspecting. If it's not a gift we wouldn't love to see under our own trees or personally gift to a loved one, you will not find it in any RuralMom.com holiday guide. We do not accept payment for placement of items in our guides. If it made it to our top holiday gift pick list, it's earned a spot based on its high quality, reasonable price point, and overall excellence in durability and/or functionality.
We hope that you've found the perfect gift on this list for the foodie or home chef on your gift list. We'd love to know your favorite ideas, too! Let us know if you think we should include something else!