When it comes to things I'm super excited about, the new film Fantastic Beasts: The Crimes of Grindelwald is at the WAY top of the list!  I'm literally counting down the minutes to the premiere.
That said, it only seems fitting that I've been checking out the merchandise, too! (How else will my family know what to get me for Christmas?) Here are some of my favorite items I've found so far: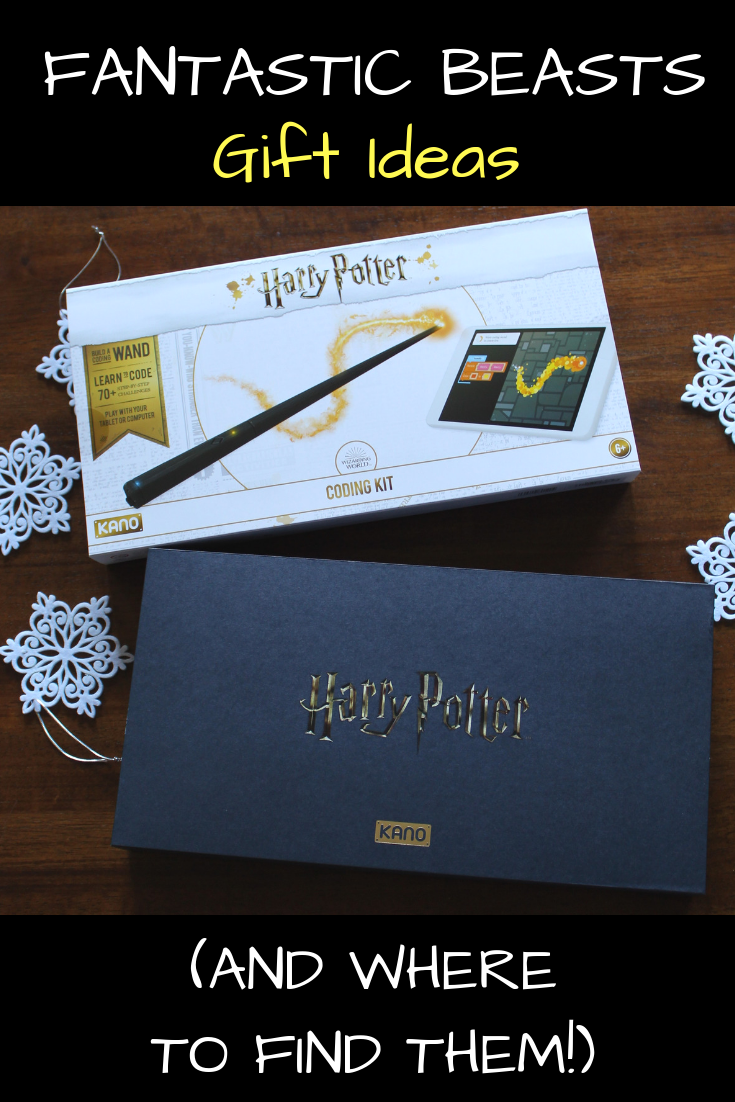 I'm so excited that Torrid is offering this fabulous collection just in time for the new film! The only problem here is that there are so many options, I can't decide which one to wear to the theater! Whether you're looking for kimonos, dresses, tops, and even panties, Torrid has what you need when it comes to the Fantastic Beast theme!
This is a really cool way to experience the movie before the movie! The Original Screenplay is full of gorgeous illustrations, and of course, the fascinating tales of Dumbledore and Newt as they take on the divided wizarding world together.
This 2019 calendar ensures that you'll be able to enjoy the new film 365 days a year! Brilliant illustrations grace each of the sixteen months of the calendar. As if there weren't enough reasons to buy this beastly bargain, the paper is certified by the Forest Stewardship Council.
For official Fantastic Beasts gear including Tees, wands, home decor, figurines, phone cases, mugs, and other Warner Brothers certified collectible items, you'll find that their shop offers something for everyone!
Box Lunch has some really awesome Funko Pop! Figurines for the Fantastic Beasts collector! The Pickett figure is our favorite, but there are also some super adorable baby Nifflers and a nice collection of Harry Potter figures as well. It would be cool to get both the Fantastic Beasts and the Harry Potter version of Dumbledore.
Okay, so this one isn't Fantastic Beasts, but we are seriously in love with these Harry Potter-themed water bottles. I think the Quidditch one could make any workout more fun. I'd much rather pretend I'm flying through the air chasing the Golden Snitch than running on the treadmill…how about you?
The technology behind this Photo and Video Printer will make you feel like a wizard, and you don't even need a wand. You're able to print photos from your iPhone, then view them with your phone to make them come to life with video! Now, Lifeprint has a Harry Potter-themed printer! Ten points for Lifeprint!
Technology meets education meets fantasy in this awesome Kano Harry Potter Coding Kit! The kit comes with everything you need to create a coding wand, connect it to your device, and start creating great wizardry! While building, you learn how the wand works to wirelessly "talk" to your computer. Once the Kano app is downloaded to your device, you can begin making Harry Potter – themed art, games, music, spells, and much more.
Every Fantastic Beasts fan needs a Niffler around their Christmas tree! Grab your shiny objects and hang Newt Scamander's suitcase and this mischievous but adorable Niffler near the brightest ornament you have. The Hallmark keepsake is officially licensed and comes in a box ready to store or gift to your favorite Muggle.
You don't need to live at Hogwarts to appreciate this super cool Fantastic Beasts bedding set! The heavyweight comforter comes with one sham and features the Magical Congress emblem on a navy blue skyline background.
Of course we included some LEGO products in this list! Even Dumbledore himself couldn't resist these magical playsets! You'll find Newt Scamander™ & Gellert Grindelwald, Newt´s Case of Magical Creatures, and Grindelwald´s Escape. Of course, LEGO also has lots of Harry Potter-themed sets, too. We especially like Hogwart's Castle.
Looking at the themed merchandise has only made me even more anxious to see the film! I may be the first one on line at the theater on November 16! From what I've read, the second movie is supposed to be even better than the first one. (Which, by the way, if you haven't seen, you can get here.)
Will you be seeing Fantastic Beasts 2 on opening day or do you prefer to avoid the crowds and wait a few days?