As you know, we're huge fans of books around here. So it only makes sense that we have a 12 Days of Book Gifting guide, right?  Each of these books was hand-selected from the abundance of choices available because we found them to be chock full of inspiration, creative ideas, and certain to deliver many moments of joy!
There are books in this guide for the adults, children, and home chefs on your list. All are ideal for gift giving and you may even find several titles you'd like to pick up for yourself!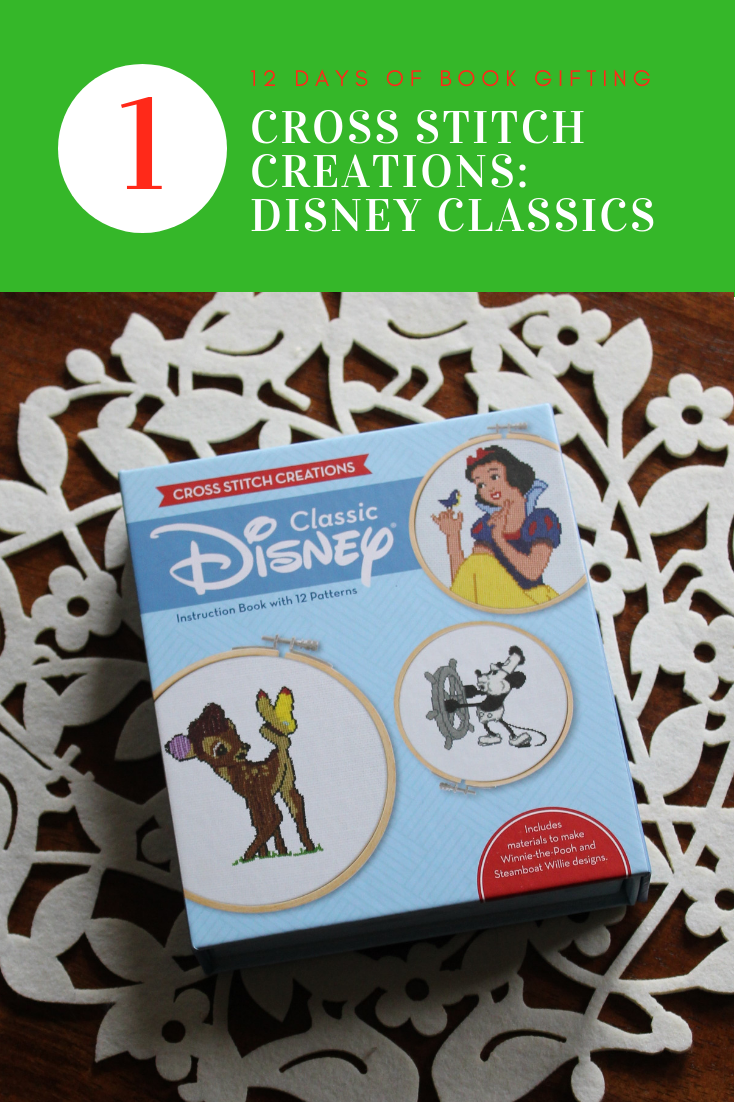 On the first day of book gifting Rural Mom recommends: Cross Stitch Creations: Disney Classics by John Lohman. This book makes a perfect gift for someone who enjoys cross stitching but wants to take it to the next level. Specifically speaking, the Disney level! It's hard not to feel creative after thumbing through this book of projects. The beloved Disney characters are just waiting to adorn your next blanket, throw pillow, wall hanging, or whatever you'd like!
The step by step instructions and clear photographs walk you through making 12 different Disney Classic character-themed projects. The gift is great right out of the box, too – it even comes with enough materials to complete two of them! Cross Stitch Creations is sure to be a well-loved gift by anyone who loves cross stitch and Disney. A little experience is helpful, but beginner cross stitchers will enjoy this book as well!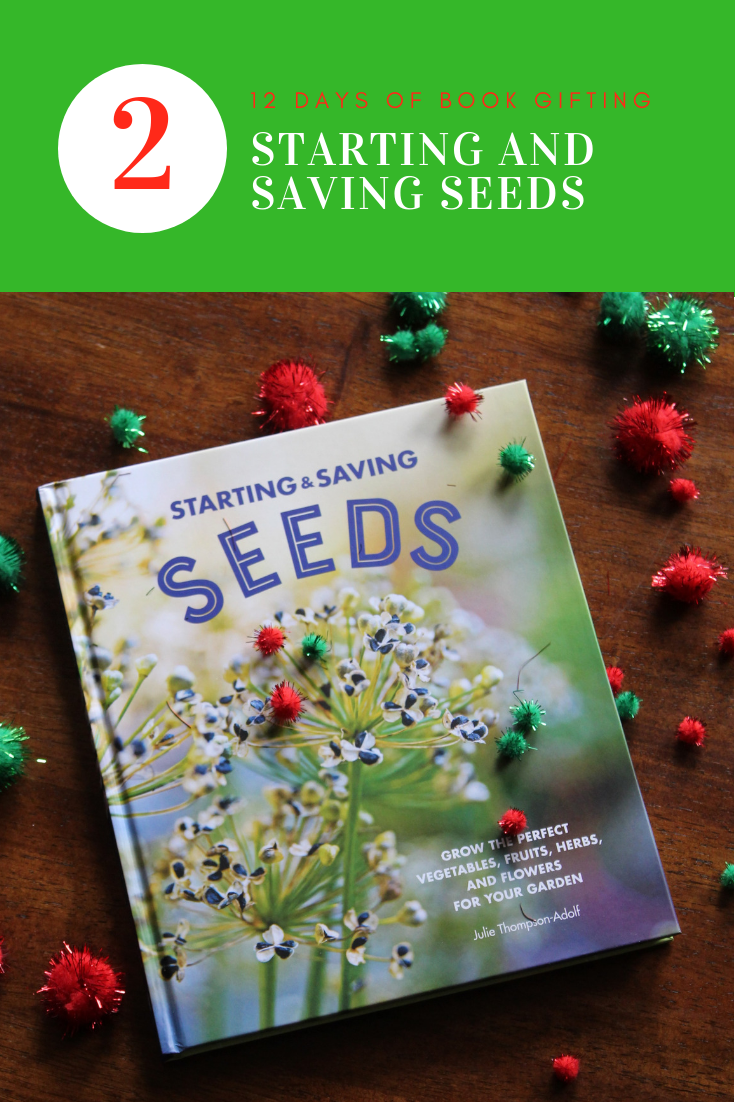 On the second day of book gifting, Rural Mom recommends: Starting & Saving Seeds: Grow the Perfect Vegetables, Fruits, Herbs, and Flowers for Your Garden. This book gives you step by step instructions for a self-sufficient garden. There's nothing quite like the feeling of eating food that you've grown in your own garden. If you've got an amazing harvest this year, obviously you'll want to duplicate that the next! Starting and Saving Seeds teaches you to do just that. After a few seasons of this tactic, you'll have the perfect garden filled with the best of the best of healthy fruits, vegetables, and flowers.
This book is a wonderful gift for every gardener – from beginner to expert. Inside you'll several tips about germination, the best varieties of seeds to add to your garden, charts for reference, and other tips. It even gives instruction for a few simple DIY projects to help you out. If you've never created an indoor seed-starting station, this is the book for you! The gorgeous pictures inside the book are just the icing on the cake – or more appropriately, the seeds of the fruits! It's sure to be a well-received find under the tree this year.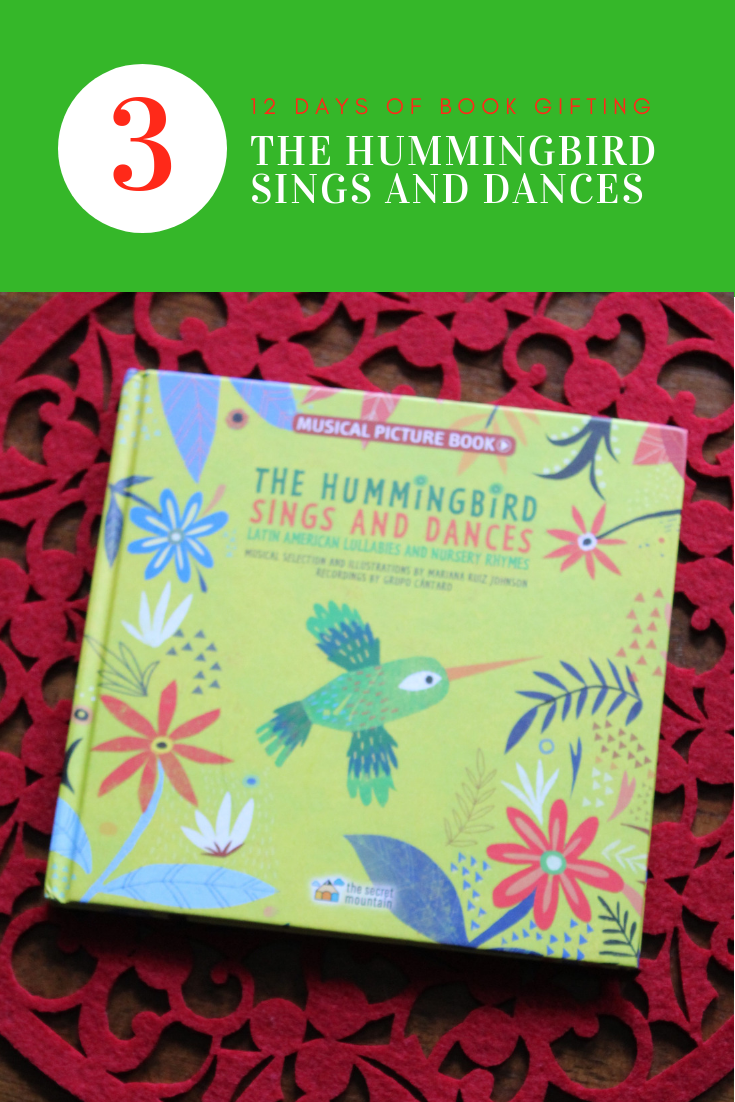 On the third day of book gifting Rural Mom recommends: The Hummingbird Sings and Dances, a musical picture book. This book embodies all the exciting things that Latin American music has to offer. The sounds are vibrant, bright, and sure to get you and your family dancing to the beat!
The musical picture book features 19 lullabies and nursery rhymes in Spanish from Latin America that have been passed down from generation to generation. Combine that with the gorgeous artwork and you've got one amazing book! You don't have to speak Spanish to enjoy this Latin American treat, however. You'll find the complete set of lyrics translated at the end of the book. This book is great for adults and kids alike, but those who are interested in the Spanish language or Latin American culture will really love it. Latin American music is a wonderful way to enhance your holiday!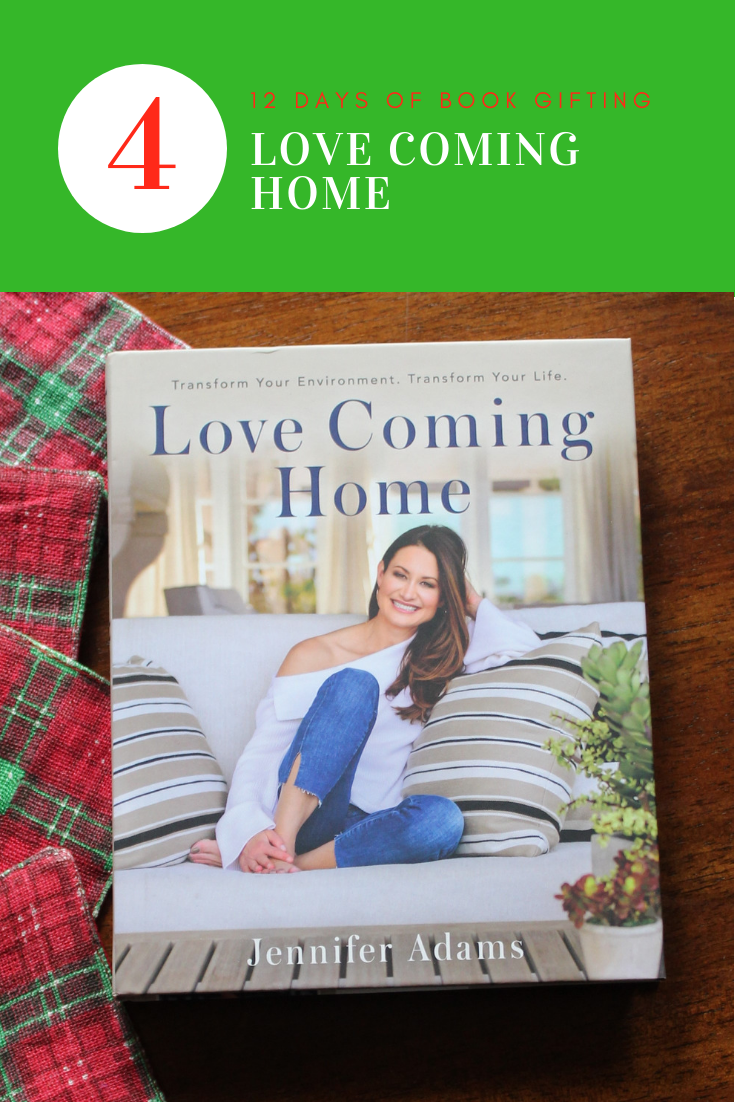 On the fourth day of book gifting, Rural Mom recommends: Love Coming Home by Jennifer Adams. This book is basically about making the home you currently live in your dream house. Many times, people don't use their space to its full potential because they don't believe that it's perfect enough. The truth is that they may just be looking at it the wrong way!
In this book, designer Jennifer Adams shares insider tips and tricks for creating your dream home out of the space you currently occupy, whether that be a house, an apartment, or a one-room studio. You don't have to wait. You can create your dream home right now. The goal is to love coming home every single day of your life. The book teaches about setting goals, using vision boards, and letting go of anything holding you back. Love Coming Home is a fabulous resource and makes an excellent gift for new homeowners, newlyweds, and even people living in shared housing while attending college.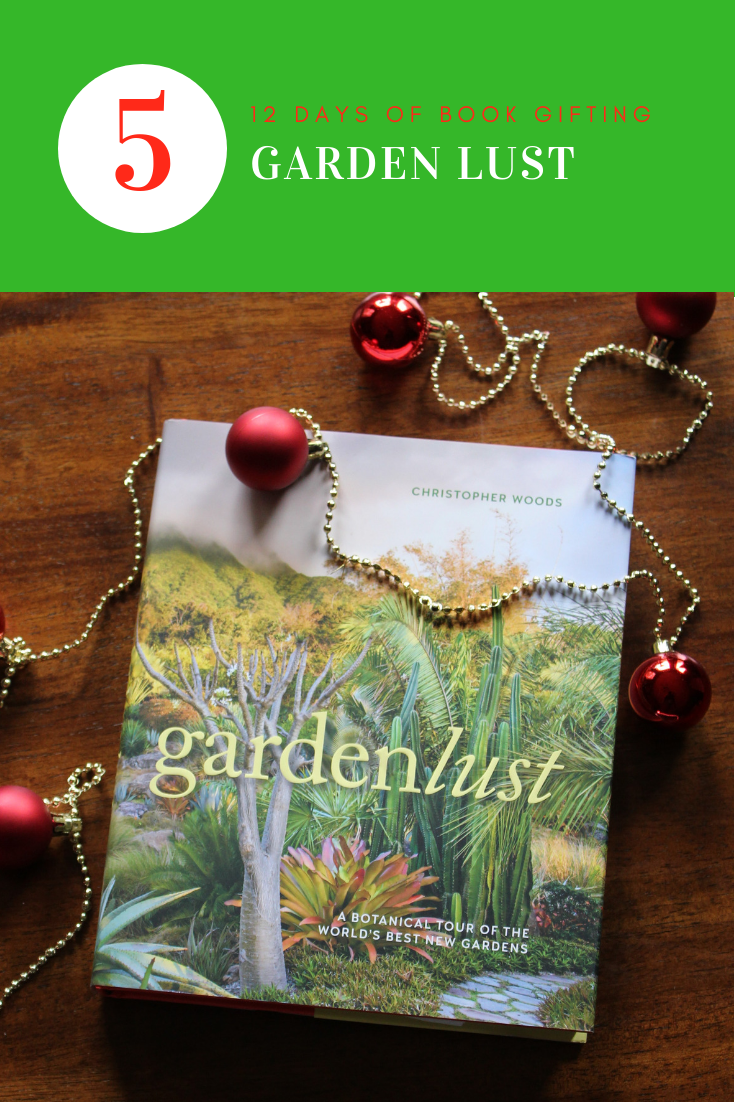 On the fifth day of book gifting, Rural Mom recommends: Garden Lust by Christopher Woods. This book is for dreamers and doers. Whether you're an apartment dweller who grows herbs on your windowsill or someone with acres and acres of farm land, you'll love wandering through the gardens in this book. There are 416 pages full of gorgeously maintained gardens, landscapes, and ideas from all over the world. Each garden is more fascinating than the last. There's nothing like a great escape to a faraway garden to warm up a chilly winter's day!
Garden Lust is chock full of inspiration and details about each garden and the lovely plants that make it so amazing. The book makes a great gift for anyone who loves to garden, anyone who loves nature, and anyone who has to shovel snow! Looking at a book full of lush greenery after a long, arduous trek through the snow is sure to warm you up heart and soul.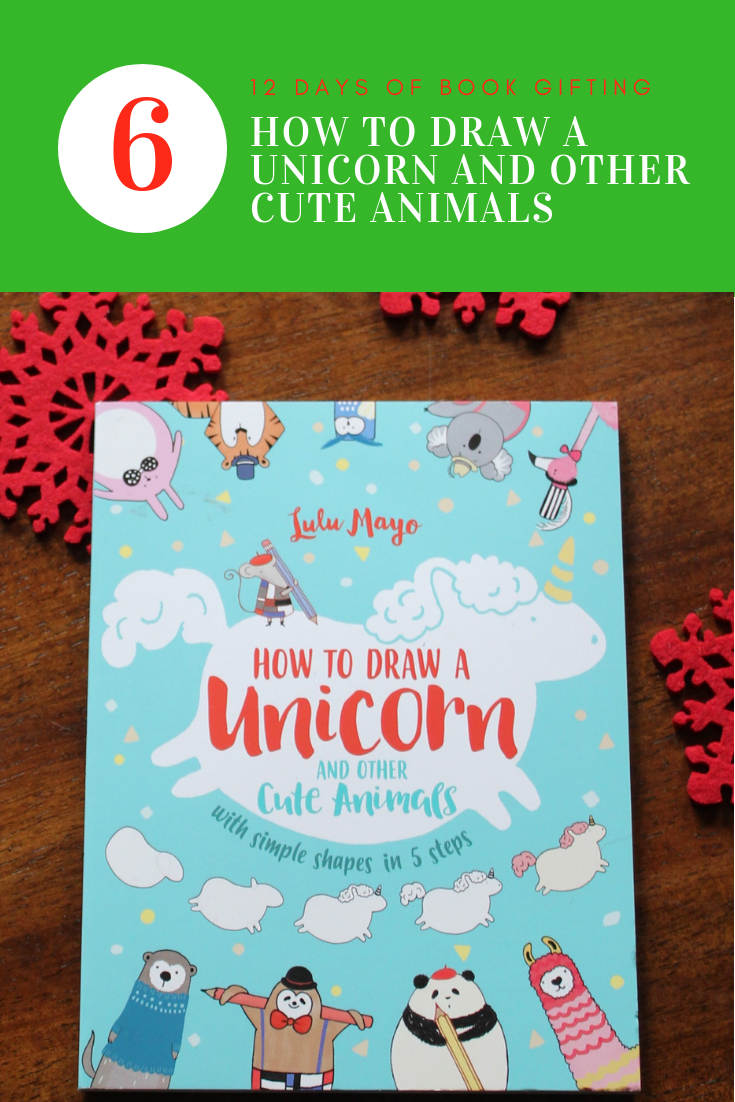 On the sixth day of book gifting, Rural Mom recommends: How to Draw a Unicorn and Other Cute Animals with Simple Shapes in 5 Steps by Lulu Mayo. Some of us were born with a natural gift of artistic ability. Others, not so much. For the others, books like this one can help! As it turns out, drawing unicorns and the like isn't as difficult as you'd think! All it takes is a little bit of a switch in thinking. Instead of looking at the creatures as complex designs, you draw them in shapes. Details come later.
This book is a fun gift for anyone who's artistic as well as anyone who isn't. We won't say that you'll all of a sudden turn into an artist after this book, but practicing these techniques is a good way to improve on your abilities! It's sure to be a favorite among tweens, teens, and even adults. Because who doesn't love unicorns?!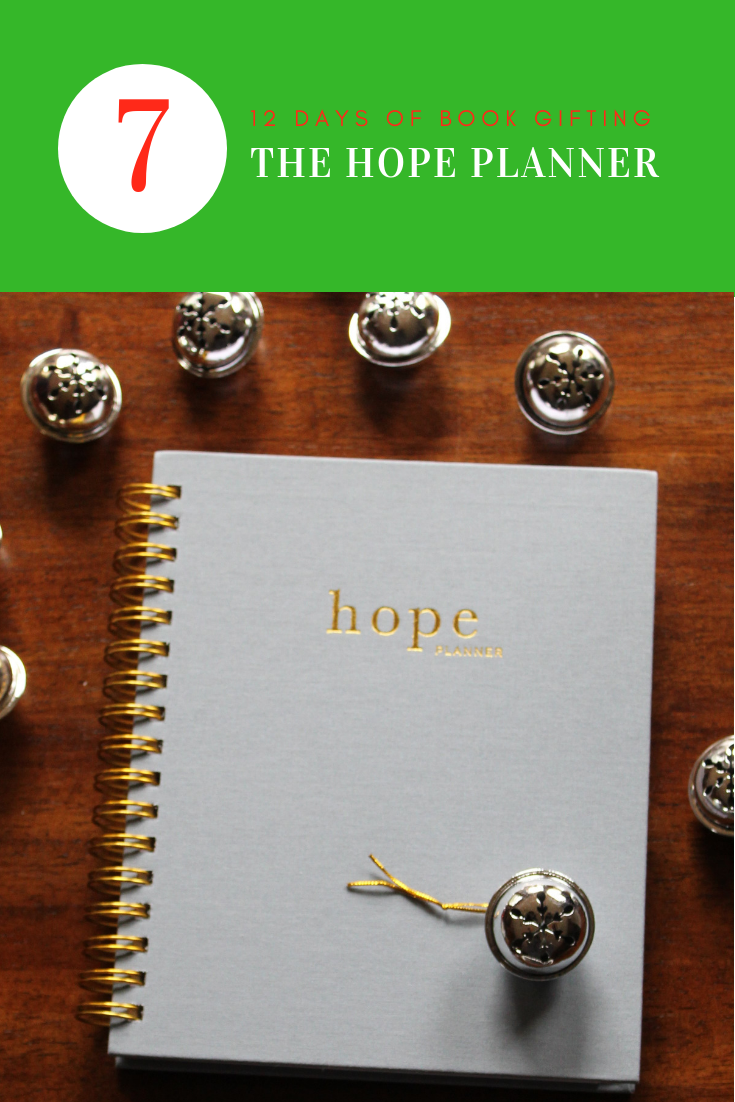 On the seventh day of book gifting, Rural Mom recommends: The Hope Planner by Hopefuel. This is the perfect gift for anyone that has a hard time finding time for a daily devotional in their daily life. The Hope Planner helps plan out the day so that there is always room for daily prayer, meditation, and journaling. You'll also find space for monthly goals and a weekly Sunday reset space. The premise behind the planner is that if you put daily time in the Word before everything else, God will help you get through the rest.
There is room on this planner for devotional time, obviously, but the attractive layout also leaves room for you to jot down all the other to-dos on your list for the day. Whether that other time is used in board meetings at work, running to the grocery store before soccer practice, or at a church function, you'll find a place to note it. The 6-month planner is hardcover, spiral bound, and will be your new organizational best friend.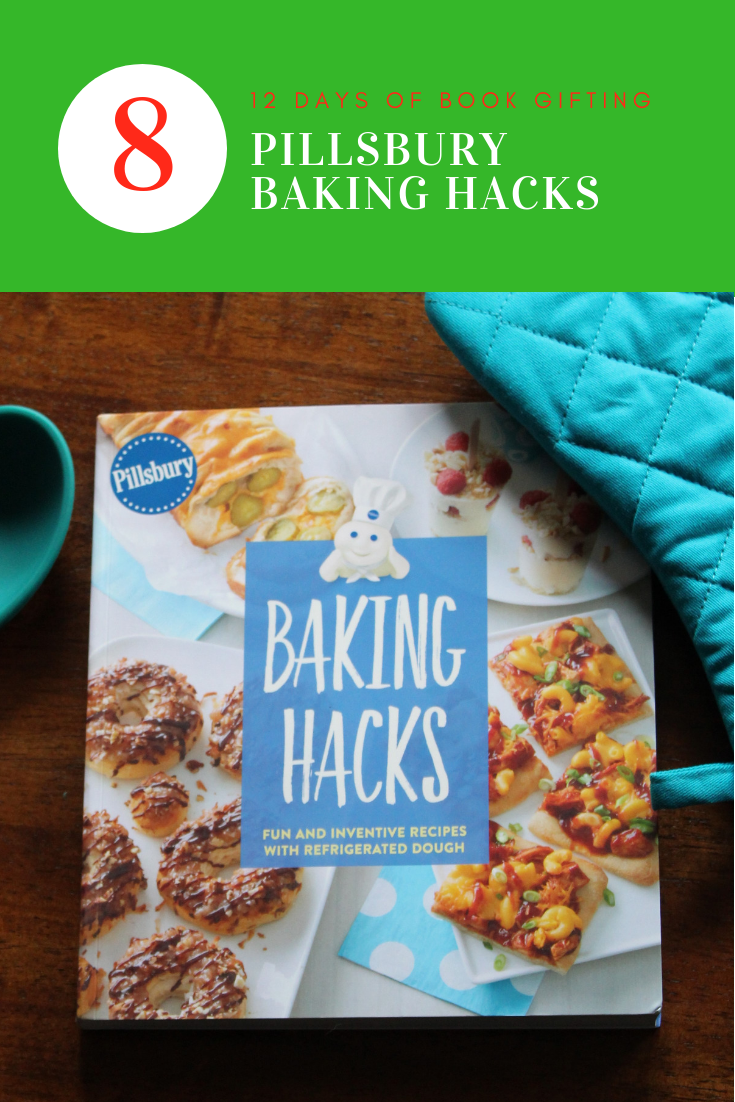 On the eighth day of book gifting, Rural Mom recommends: Pillsbury Baking Hacks: Fun and Inventive Recipes with Refrigerated Dough by Pillsbury Authors. This book is best given at the beginning of the holiday season, if you ask us! The Pillsbury Experts spill their best secrets and hacks in this book of over 125 simple but genius recipes. In other words, there are quite a few fun and exciting ideas in this book that will rock those holiday parties!
There is something in this cookbook for every Pillsbury refrigerated dough product, from pie crusts to cinnamon rolls. Refrigerated doughs make everything easier, and this awesome cookbook takes it even a step farther. With recipes like Sheet pan grilled cheese made from pizza dough (hello busy weeknight dinner!) and Brown Butter Peach Crumble Bars made from refrigerated sugar cookies, you'll want to get baking right away! There are even 3-ingredient recipes in the book for those days when you're too busy to get to the store. This cookbook makes a great gift for any busy home chef.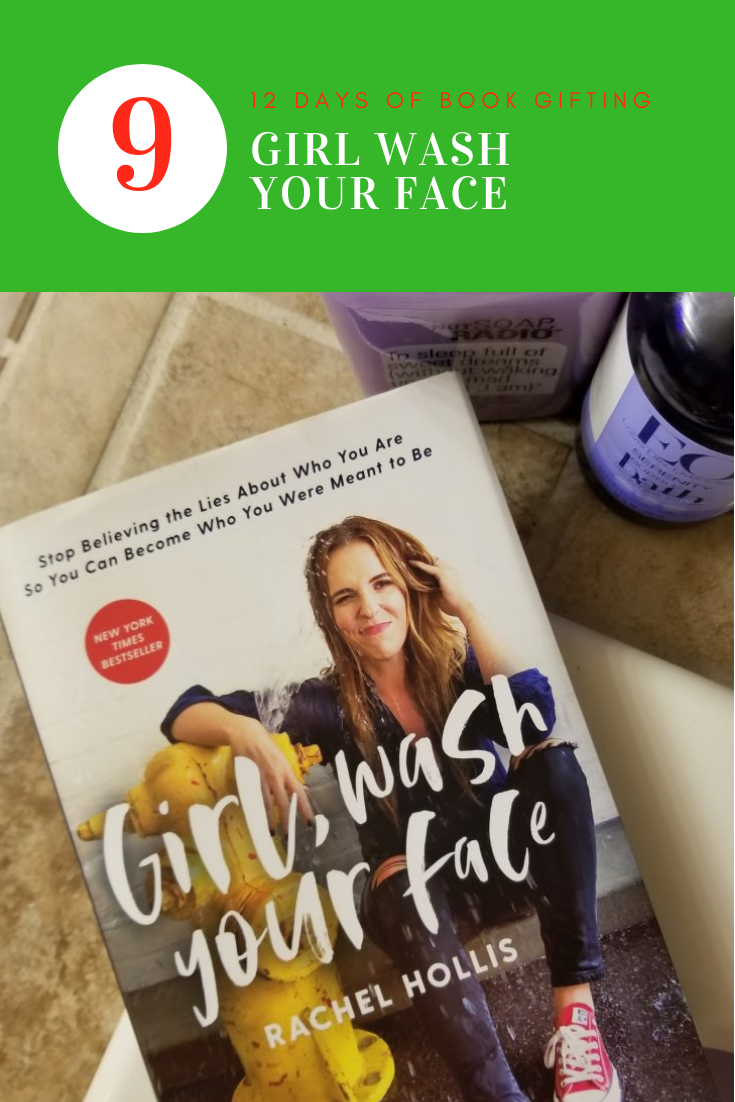 On the ninth day of book gifting, Rural Mom recommends: Girl Wash Your Face by Rachel Hollis. Believe me when I tell you that this book is being raved about by just about everyone I know. Girl, Wash Your Face is inspirational, funny, and an easy read. As you read, you feel like you're having a heart to heart conversation with one of your friends. You won't want to put it down.
In the book, Hollis lovingly exposes the lies that hold us all back and challenges you to view them from a better angle. It helps lead you toward living the best version of your life you can live, right now – no matter what kind of a mess you feel like. I believe that any woman can benefit from the insight, enthusiasm and downright hilarity of this book. This is one of those gifts that you'll want to pick up for yourself, too!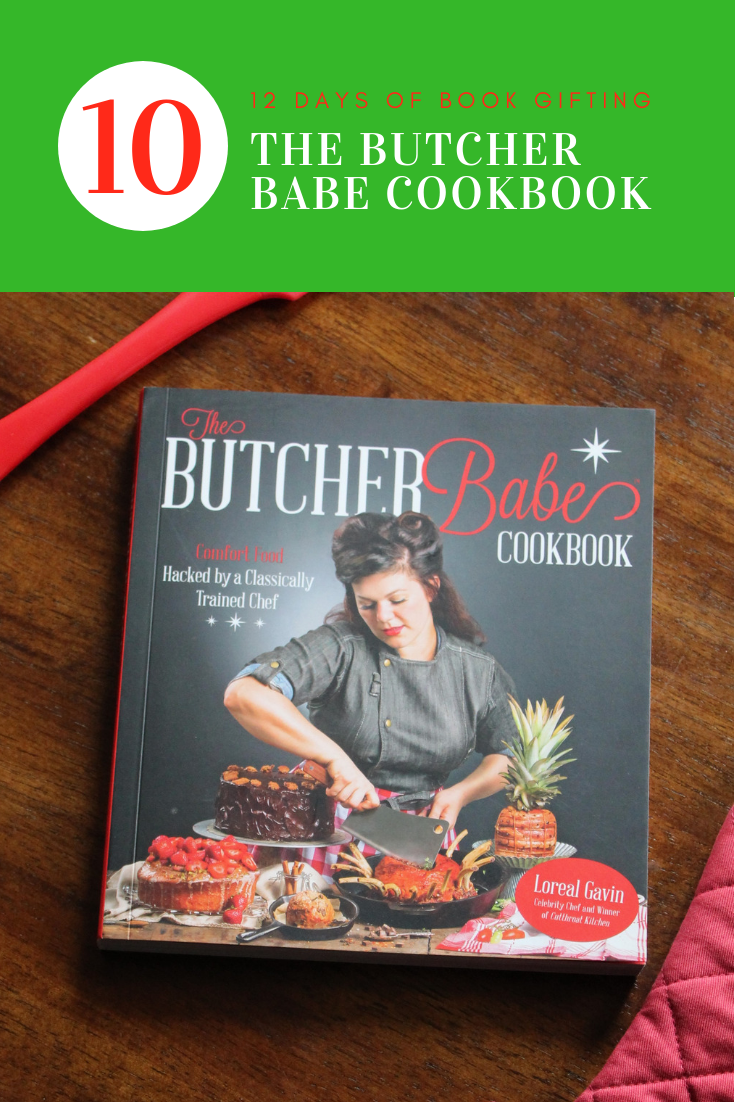 On the tenth day of book gifting, Rural Mom recommends The Butcher Babe Cookbook: Comfort Food Hacked by a Classically Trained Chef by Loreal Gavin. In a nutshell, the Southern belle takes your favorite comfort foods and fancies them with a little bit of French cooking. Your kitchen may never be the same!
Loreal is a chef classically trained in traditional French cuisine, but like all great Southern cooks, she's got a knack for making comfort food, too. Combine the two and you end up with tips, tricks, and awesome recipes like Bourbon-ana Bread Pudding and Corn Dog Casserole. Need another? You'll have to pick up this book just to read the recipe for Affogato Where My Keys Are! This book is amazing for anyone who loves cooking and eating! There is really a recipe in this cookbook to tempt any palate.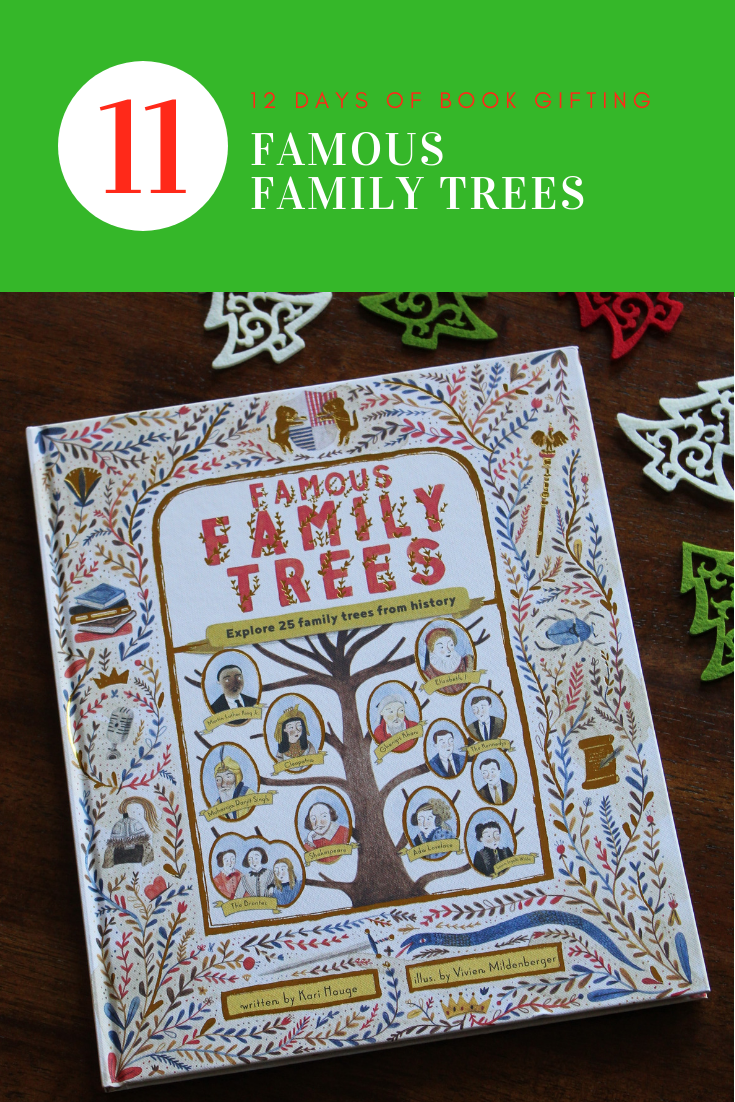 On the eleventh day of book gifting, Rural Mom recommends Famous Family Trees by Vivien Mildenberger. This is a really fun read about some very famous and notorious people including John F Kennedy, Ada Lovelace, and Charlotte Bronte. There are 30 family trees contained in the book from all around the world. Each family tree features some of the most loved and hated famous people throughout history.
History is always interesting, but family trees combine genealogy and history in a way that makes it relatable. You never know – your family may even have ties to one of the trees in the book! Brilliant illustrations make the book even more enjoyable for the entire family. We think this book makes a great gift for genealogy and history buffs, but also as an informative guide for anyone looking to learn more about the families included.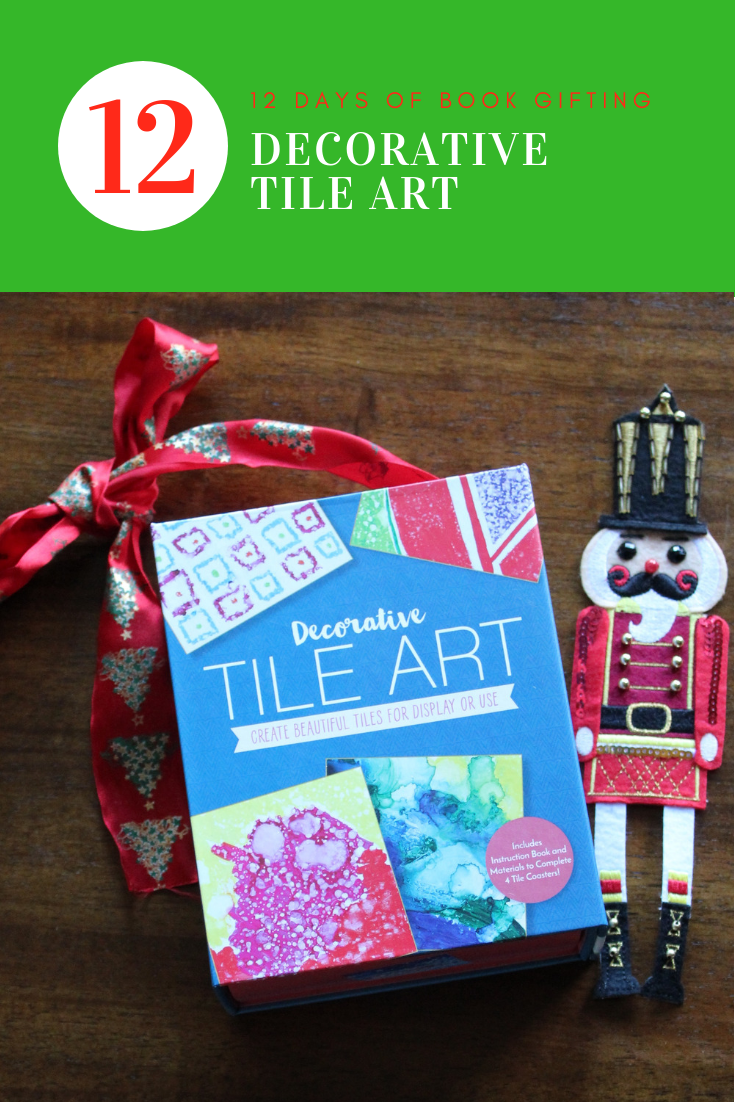 On the twelfth day of book gifting, Rural Mom recommends: Decorative Tile Art by Lydia D'Moch. The book is a step by step guide to tile-decorating techniques. It shows you how to create stone, watercolor, and other patterns with materials like stencils, alcohol ink, and markers. As the book shows, creating unique tile designs is a lot easier than it looks!
The fully illustrated project guide includes step-by-step directions for 10 patterns and techniques. You'll learn how to make geometric patterns, striped tiles, shape dissolve techniques, and Southwestern sunsets, among other things! Even better, the kit comes with all the materials you'll need to make 4 uniquely designed ceramic tiles complete with felt feet so that they don't mar your table. The book is a perfect gift idea for people that love to decorate, anyone that loves to DIY, and artistic types. Alternatively, you could get the kit for yourself, create some beautiful tiles, and give them away as gifts!
Shop the guide on Amazon:
[amazon_link asins='1400201659,2924774209,1582706751,1604697970,0760360790,1449494870′ template='ProductGrid' store='ruralmom' marketplace='US' link_id='b580e1b9-e147-11e8-a565-a1b0cdcd4551′]
[amazon_link asins='0760362114,1786032260,1328497852,B01LWWUDFP,0760363625′ template='ProductGrid' store='ruralmom' marketplace='US' link_id='0704a5dc-e148-11e8-a707-2dc309265183′]
Disclosure: We receive sample products for review for our holiday guides, most of which are donated to local charities after gently testing and inspecting. If it's not a gift we wouldn't love to see under our own trees or personally gift to a loved one, you will not find it in any RuralMom.com holiday guide. We do not accept payment for placement of items in our guides. If it made it to our top holiday gift pick list, it's earned a spot based on its high quality, reasonable price point, and overall excellence in durability and/or functionality.
Have you ever considered doing 12 days of book gifting? What books would you include on your list?