Every day that starts with a farm fresh breakfast is a great day! Thanks to my partnership with Pete and Gerry's Organic Eggs and Clever Foodies, I have the scoop on a delicious new way to power up your morning with a healthy meal to help fuel your body and mind.
We farmers know that egg production typically slows down in the winter months. And of course, fresh vegetables are more difficult to come by, too. While I can eat seasonally and tailor my breakfast choices to what is readily available, sometimes you just crave a dose of summertime farm fresh goodness on your breakfast plate.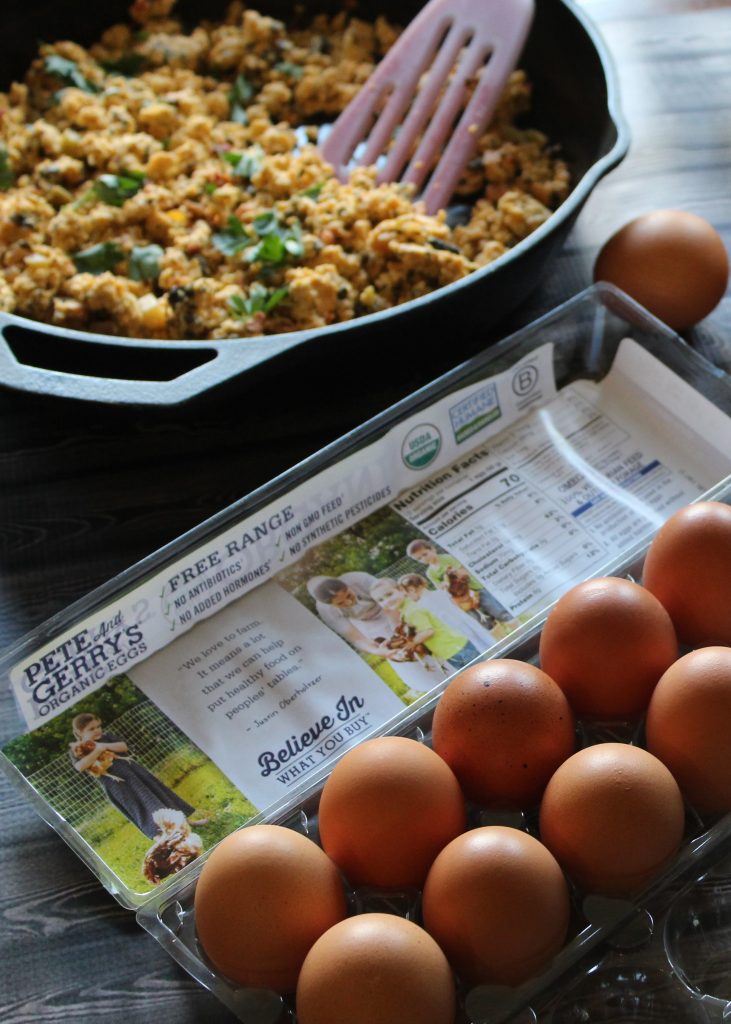 All of my favorite breakfast dishes use eggs.  If I'm in the mood for a scramble, lots of fresh veggies need to be on the plate, too.  The combination of proteins and nutrients are both filling, satisfying and delicious.
To supplement our eggs in the winter-time, I turn to brands like Pete and Gerry's Organic Eggs.  I trust that they will be of the same quality as eggs from chickens we raise on our own.  Pete and Gerry's hens are raised on a free-range farm (just like my own,) Certified Humane, and they are organic, with no GMOs or antibiotics, chemical-free and pesticide-free.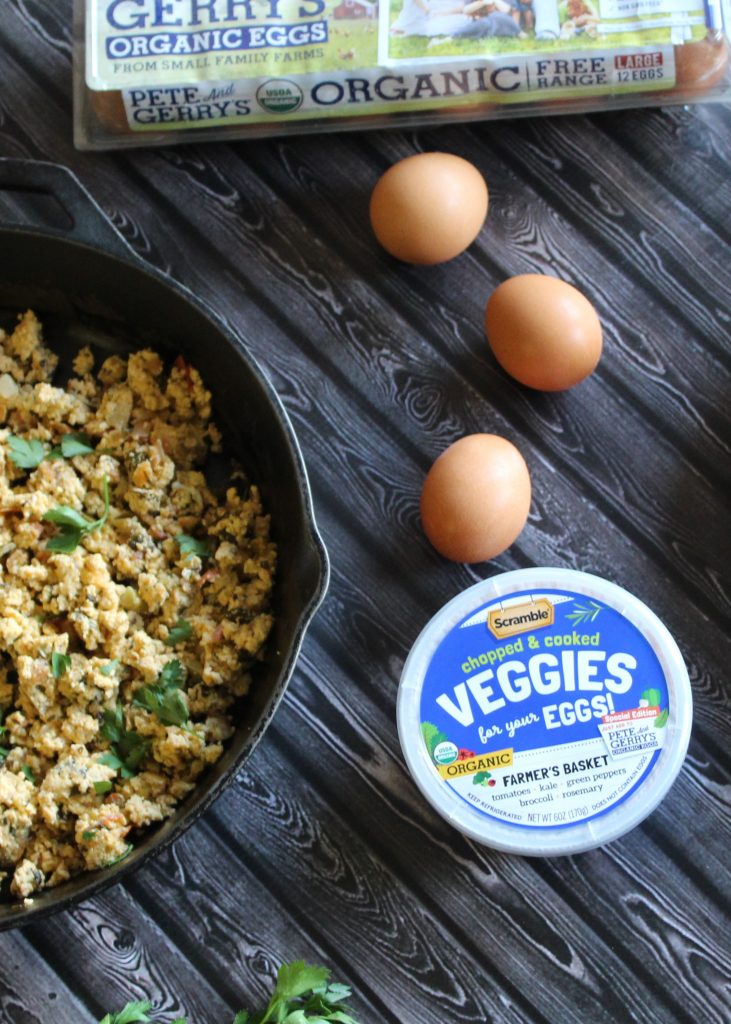 I've recently been introduced to Clever Foodies Scrambles which are chopped and cooked vegetable mixes designed to pair with eggs.  Each container contains a Farmer's Market wonderland of veggies like tomatoes, peppers, kale, and spinach complimented by add-ins like garlic, olives, capers and spices.  When you read the ingredient label, it's easy to understand exactly what's inside.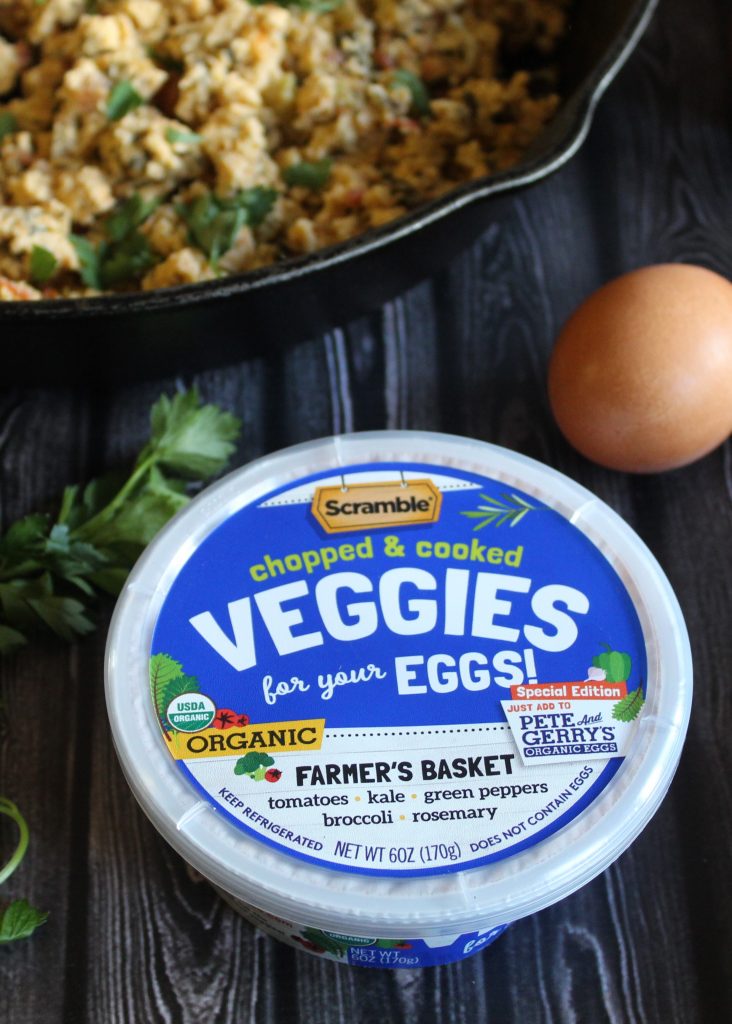 Clever Foodies Scrambles come in several varieties including Farmer's Basket, Rancheros, Leafy Greens, and Mediterranean.  Each unique blend delivers a quick and easy gourmet way to brighten up your egg scramble.
When you put these two better-for-you brands together – Pete and Gerry's Organic Eggs and Clever Foodies Scrambles – you have an absolutely amazing way to kick-start your morning.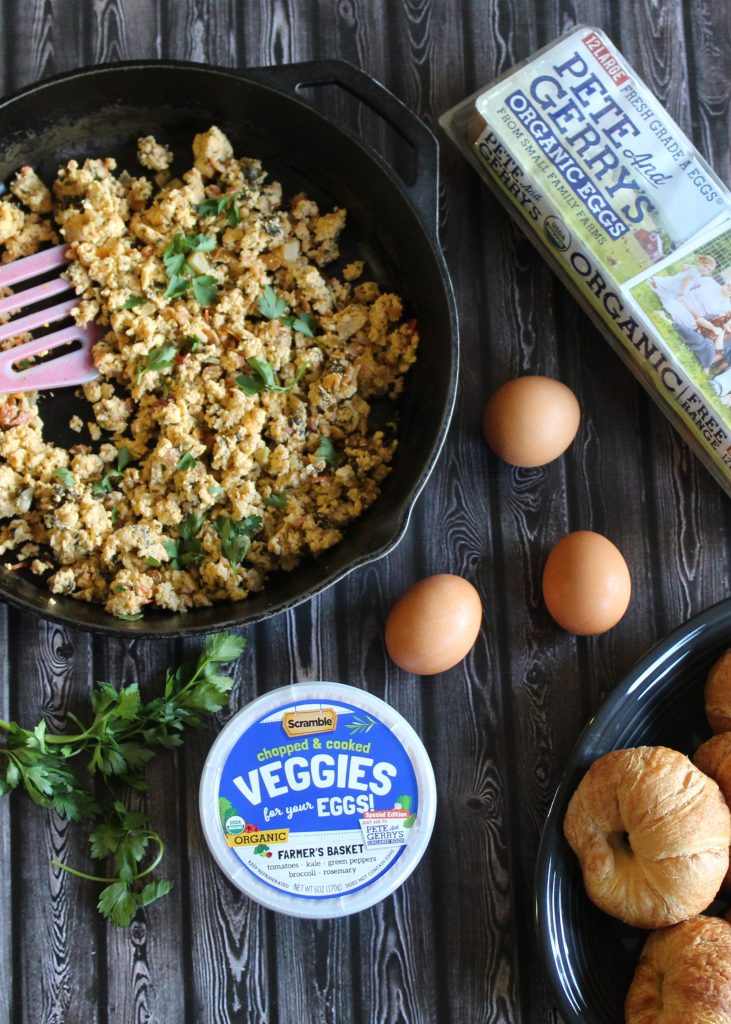 Don't like scrambled eggs? No worries! Use Pete & Jerry's Organic Eggs along with Clever Foodies Scrambles to make all your favorite breakfast dishes including frittatas, omelettes, vegetable oven pancakes, muffins and more!
Have you found a clever way to re-vamp your fall farm fresh breakfasts?  What's your favorite go-to egg dish?