The Kentucky Horse Park in Lexington is truly one of Kentucky's wonderful treasures.  Recently, thanks to our partnership with BreyerFest, we found a new reason to love this beautiful location even more!
BreyerFest is wonderful three day festival that combines the excitement of a horse fair with Breyer® model horse activities.  Breyer has been making quality hand-crafted model horse collectibles for over sixty years.  Each model begins as a beautiful horse sculpture created by leading equine artists.  Once the model is molded, Breyer's artisans take over and each model is prepped and finished by hand and then turned over to the painting department for hand painting (with airbrushes) and detailing (with paint brushes). In all, some 20 artisans work on each individual model horse, creating an exquisite hand-made model horse that is as individual as the horse that inspired it.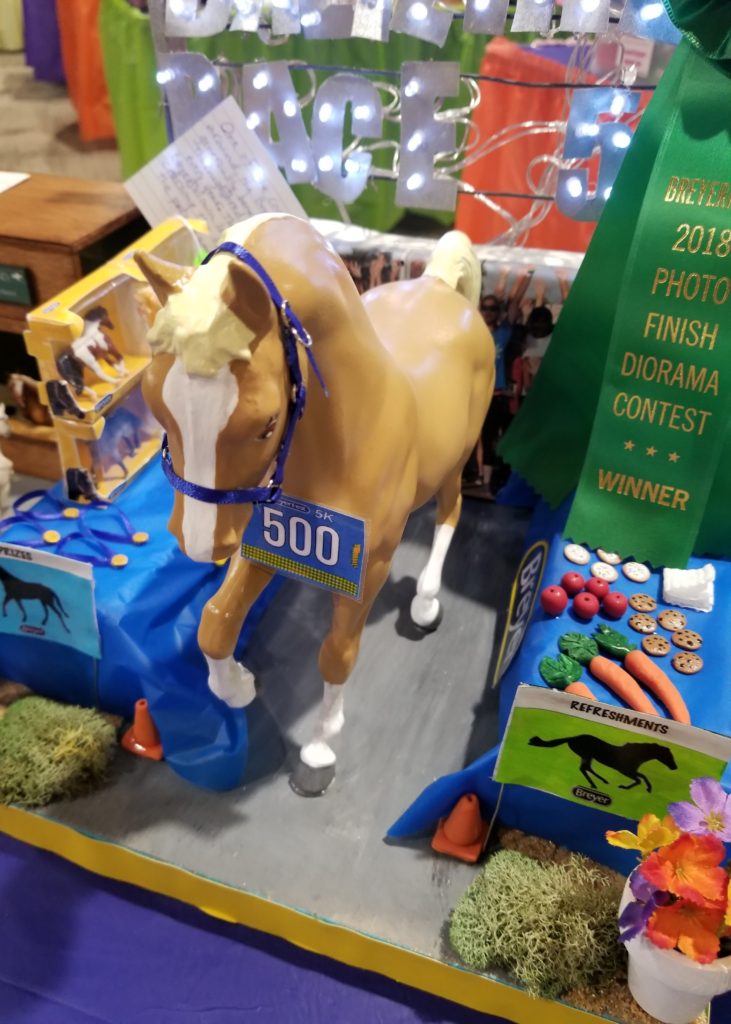 BreyerFest allows fans to come together for an amazing celebration of real and model horses.  I've never experienced anything like it and so happy we had the chance to check it out this year.
If you missed Breyerfest this year, do mark your calendars for next year!
From a top-notch horse museum to sprawling fields and barns full of lovely horses and displays, the Kentucky Horse Park has so much to see and do.  Add in BreyerFest and you have a truly amazing weekend filled with fun activities for whole family to enjoy.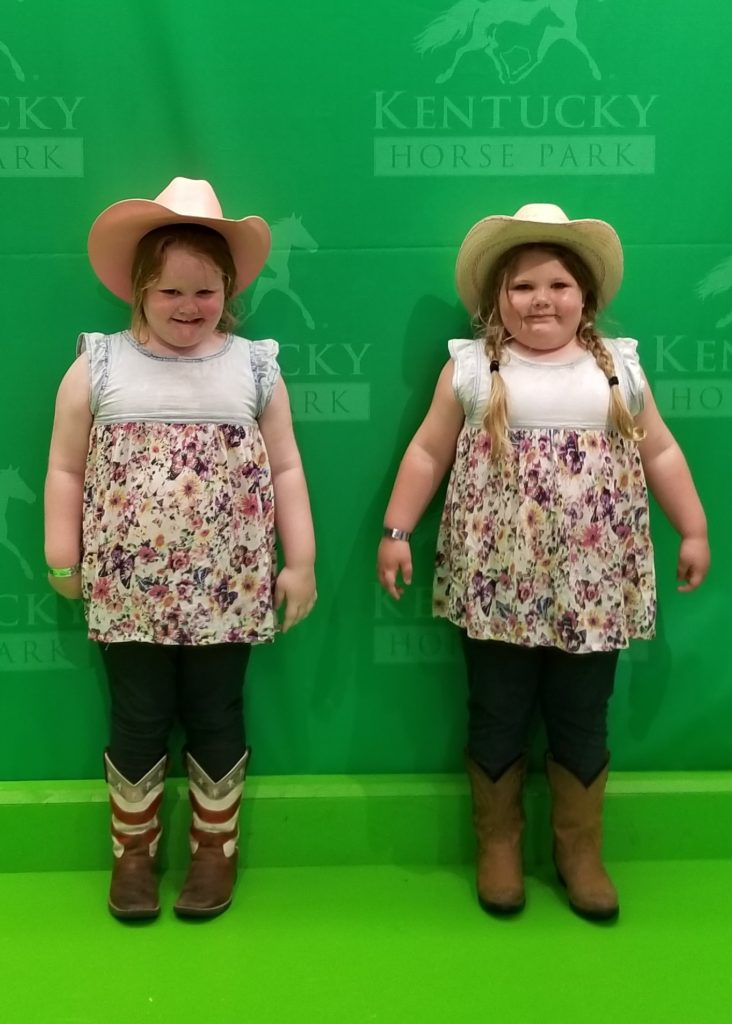 Admission to BreyerFest includes all the Kentucky Horse Park features plus additional free activities like Stablemates® painting, where you can create your own Breyer model in miniature, carousel rides, pony rides, a petting zoo, face painting, magic shows, tons of photo opportunities, special guest horses and owner meet n' greets, contests, play areas and lots of other workshops and activities.
There are also exciting live horse performances throughout the day in the Covered Arena, seminars on horses and Breyer model horse collecting, Marketplace shopping for BreyerFest horses and souvenirs, and lots of delicious food trucks set up for purchasing a delicious treat.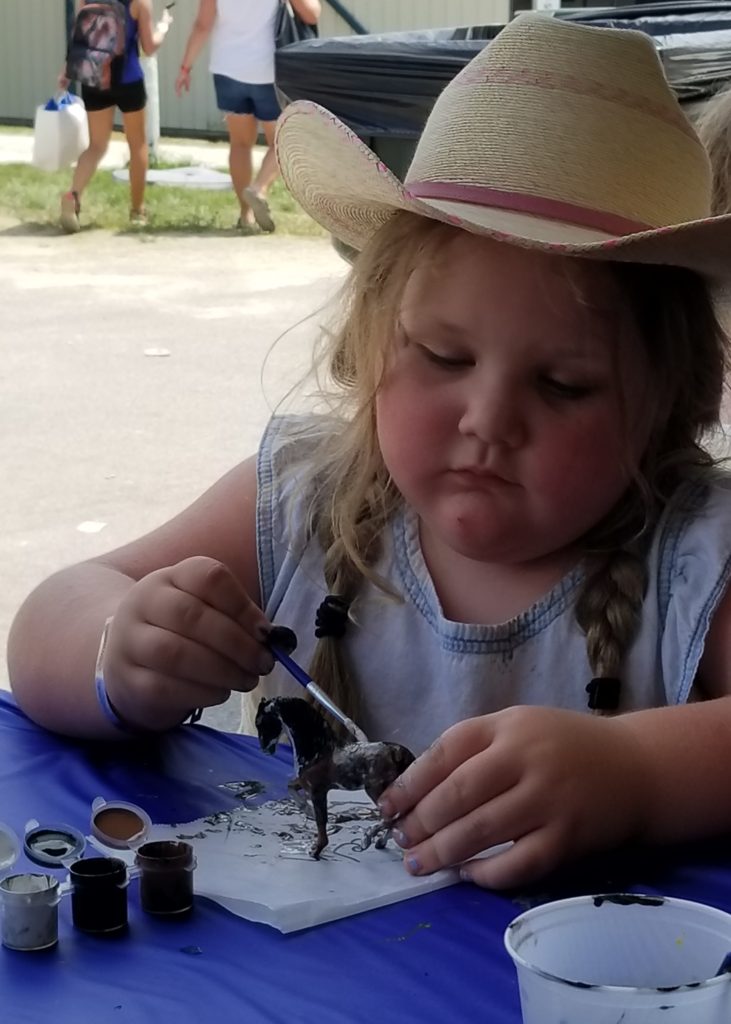 On Friday and Saturday, there's also a special Celebration of Horses show with stunning performances by some highly talented horses and riders. A spectacular way to end your day! We all thoroughly enjoyed the show and my nieces are still talking about how pretty all the "ponies" were.  Trixie Chicks, an elite all-female specialty act team, put on my favorite performance of the evening – a spectacular stunt show that leaves you breathless!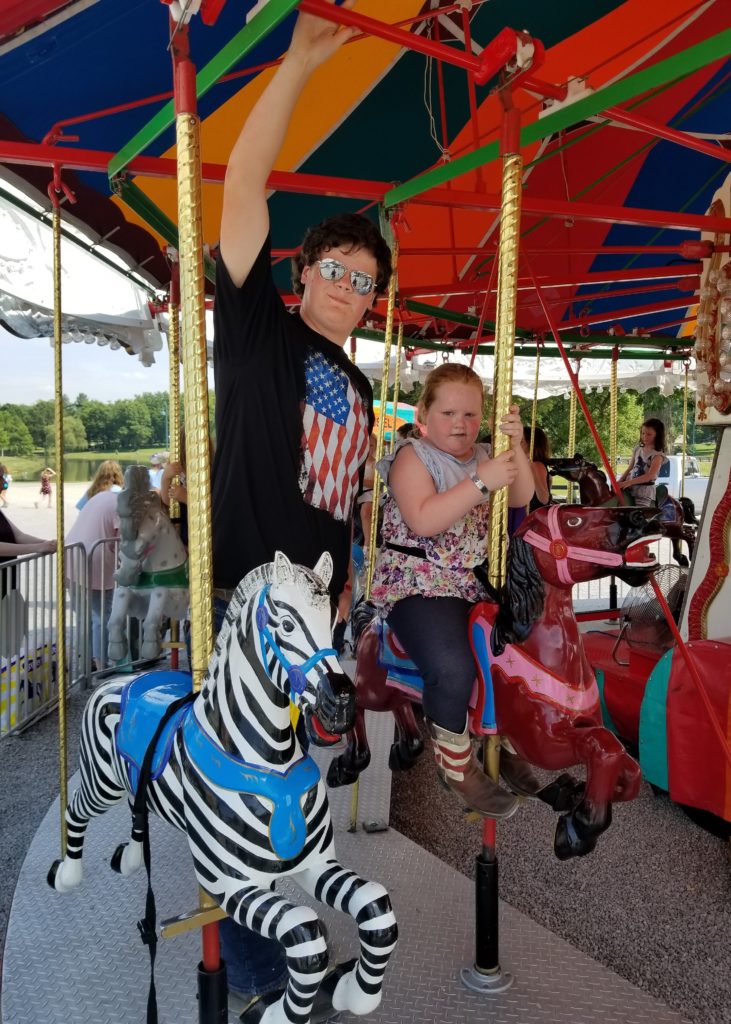 Spending at day at BreyerFest is fabulous way to create special memories with your family. There's so much to see and do, our day was just chock full of adventures and special moments. Whether you collect Breyer horses, love horses, or just love getting outdoors for some really fun and creative activities, BreyerFest is for you.
As there's so much to see and do at the Kentucky Horse Park and BreyerFest, I highly recommend attending all three days at BreyerFest. Three-day pass holders also get special perks like a special Celebration Horse Model and access to purchase exclusive BreyerFest special run models.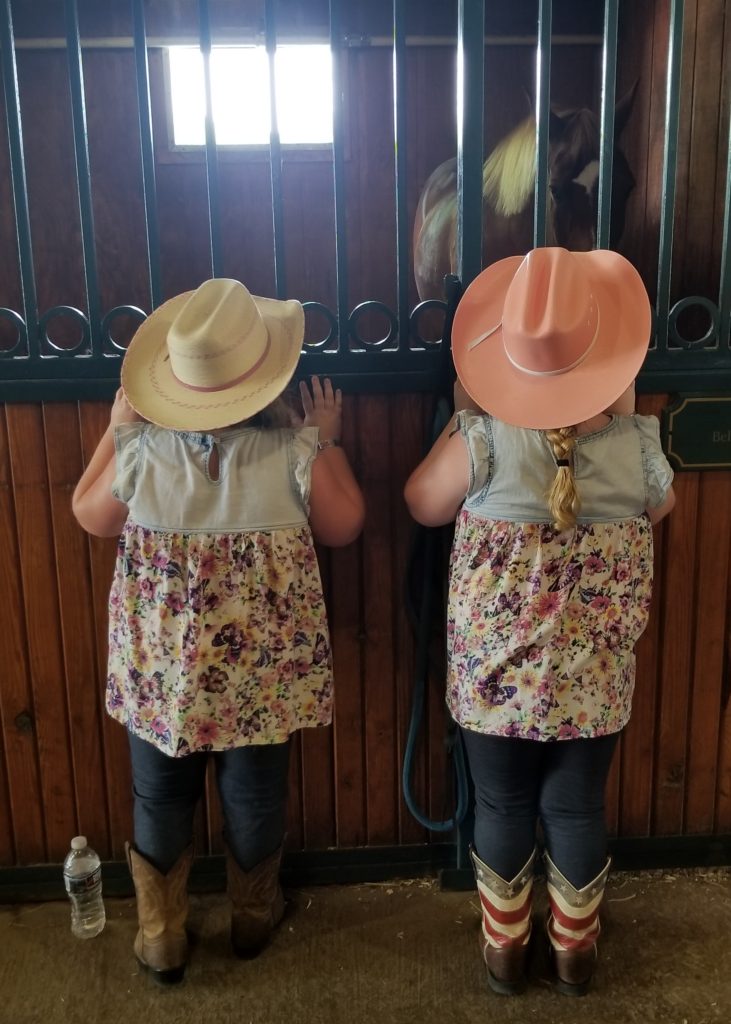 My nieces and I are new to the world of Breyer horses, but we are now life-long fans!
For more information on BreyerFest visit https://www.breyerhorses.com/ and be sure to sign up for the mailing list for notifications of next year's events.