What are your favorite Easter traditions?  I'm partnering with Zonderkidz to share my family's traditions and for a fun Berenstain Bears Easter Story giveaway… read on!
For us right now, Easter is all about family time and very centered  on this little girl: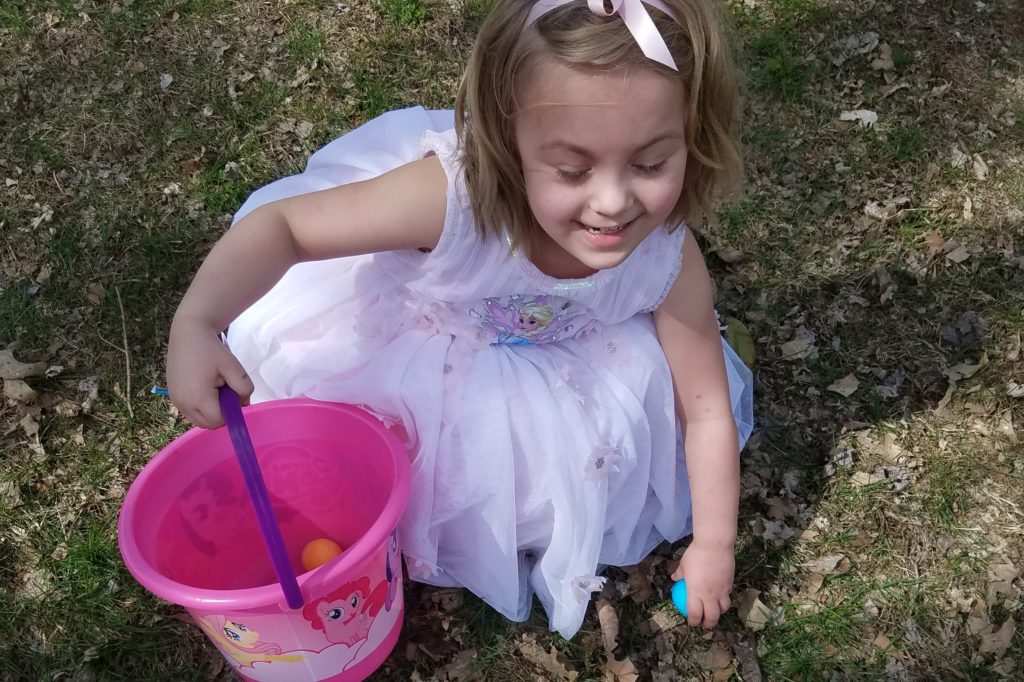 My adorable granddaughter brings us all so much joy!  We want to carry on all our family traditions with her and also see to it that she has a loving, fun-filled Easter each year.
Each year, we begin our day at mass followed by a huge potluck family gathering filled with plenty of delicious dishes.  Like many families do, we also host an annual Easter egg hunt for the kids.  The older kids (and adults) hide the eggs throughout the farm yard and the little ones have a delightful time finding them.
This is my favorite moment in our Easter celebration as it's just so wonderful to see them all in their Sunday best roaming through the fields and how their faces light up when they find an egg!  Over the years, we've learned a few things like
a) be sure to count your eggs before hiding them so you know if they all are found at the end
b) it's better not to hide them too well or too high up, this can be frustrating for younger children and will make them loose interest in searching.  The joy is in the discovery and the easier you make it for the little ones, the better time they have overall.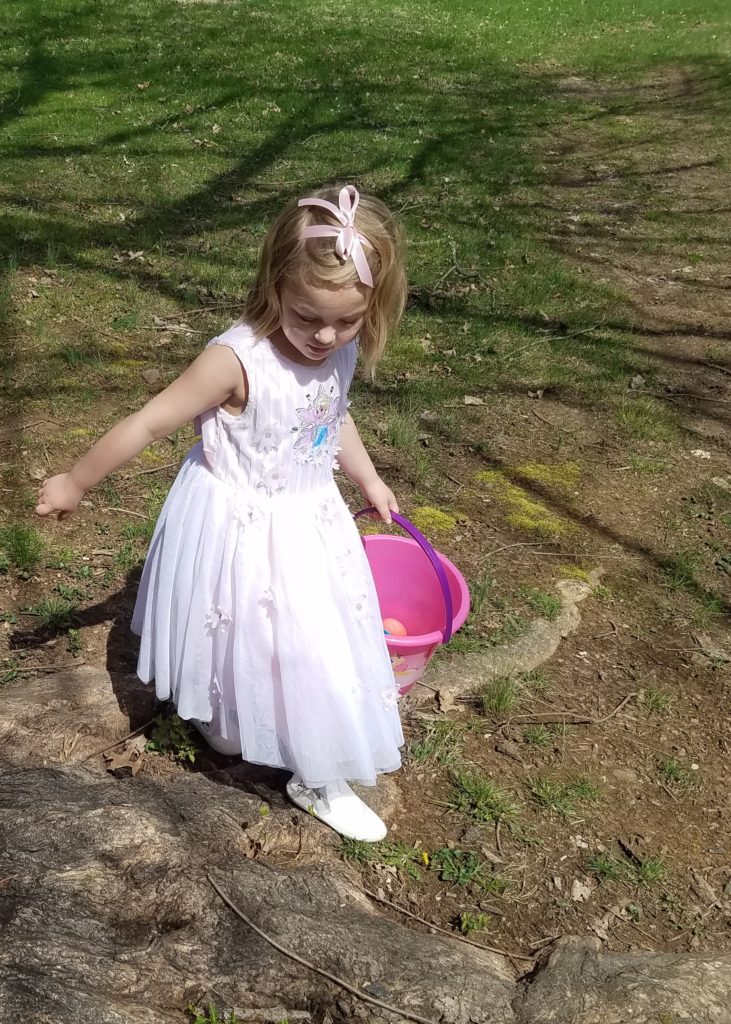 In addition to our family celebrations, we also put together Easter baskets for the children (big and small!)  I still make Easter baskets for my older children and even my hubby, it's just a fun way to gift them a little extra love and Easter magic on this special day.
One thing that I always include in their Easter baskets is a book.  They always get too much candy, so I like to scale back on the sweets and include items that give us the opportunity to spend more quality family time like games and books.
This year, THE BERENSTAIN BEARS AND THE EASTER STORY by Jan & Mike Berenstain will be in my granddaughter's basket.  I'm over-joyed to shared this special book with her because the Berenstain Bears are beloved friends in our home.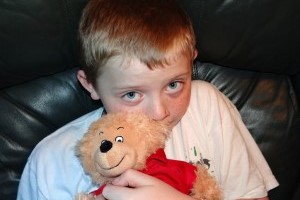 My daughter received a book and a video from my mother for Easter (twenty-four years ago!) My sons grew up with the Berenstain Bears, too.  To now share these beloved bears and their stories with my granddaughter is a real treat.
In THE BERENSTAIN BEARS AND THE EASTER STORY, the cubs are candy-crazy this Easter! But Missus Ursula and some Sunday school students tell the cubs about the true meaning of Easter. The book includes a sheet of colorful stickers and activities and questions designed to further your child's understanding of the lessons in the book and why Easter is such a meaningful holiday for Christians. It's recommended for ages 4-7, but I think children of all ages will enjoy this inspirational story at Easter-time.
If you are looking for a terrific gift to add to your child's Easter basket, a wonderful activity for a Sunday school setting, or a new family tradition to start, visit Amazon to purchase The Berenstain Bears and the Easter Story for your family!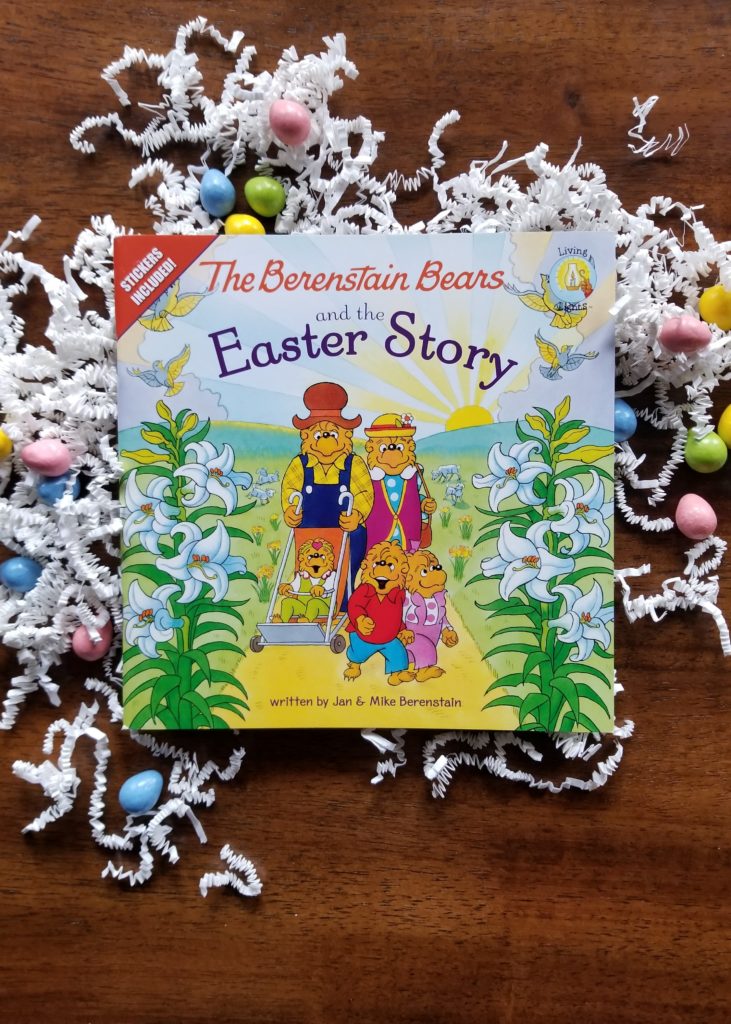 About the Berenstain Bears
Stan and Jan Berenstain published the first Berenstain Bears book in 1962, and the series has gone on to capture the hearts and minds of children across generations and across the globe. In the 50+ years since "The Big Honey Hunt," the Bear family has grown from three to five members; the Berenstain Bears have been translated into over a dozen languages; and over 300 million books have been sold worldwide.
Win a Berenstain Bears Easter Story Prize Pack!
Thanks to our friends at Zonderkidz, one (1) Rural Mom reader will win a Berenstain Bears Easter Story Prize Pack that includes:
copy of The Berenstain Bears and the Easter Story
plus a $50 Carters.com gift card to find your child's Sunday best!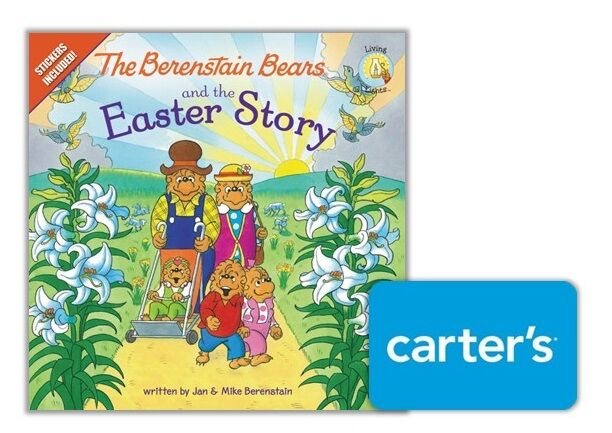 Open to US addresses only.
Prizing and samples provided by Zonderkidz.
ENTER via the Rafflecopter below:
Do you have a favorite family Easter tradition?