Looking for inspiration for your Easter basket this year? Thanks to our partnership with Wonderful Halos, we have some fun ideas for you to fill your Easter basket with Pure Goodness this year!
For awhile now, we have dubbed "orange as the new Easter egg" in tribute to our friends at Wonderful Halos.  After all, Wonderful Halos are the perfect shape and size to be egg substitutes for Easter baskets and Easter decorations.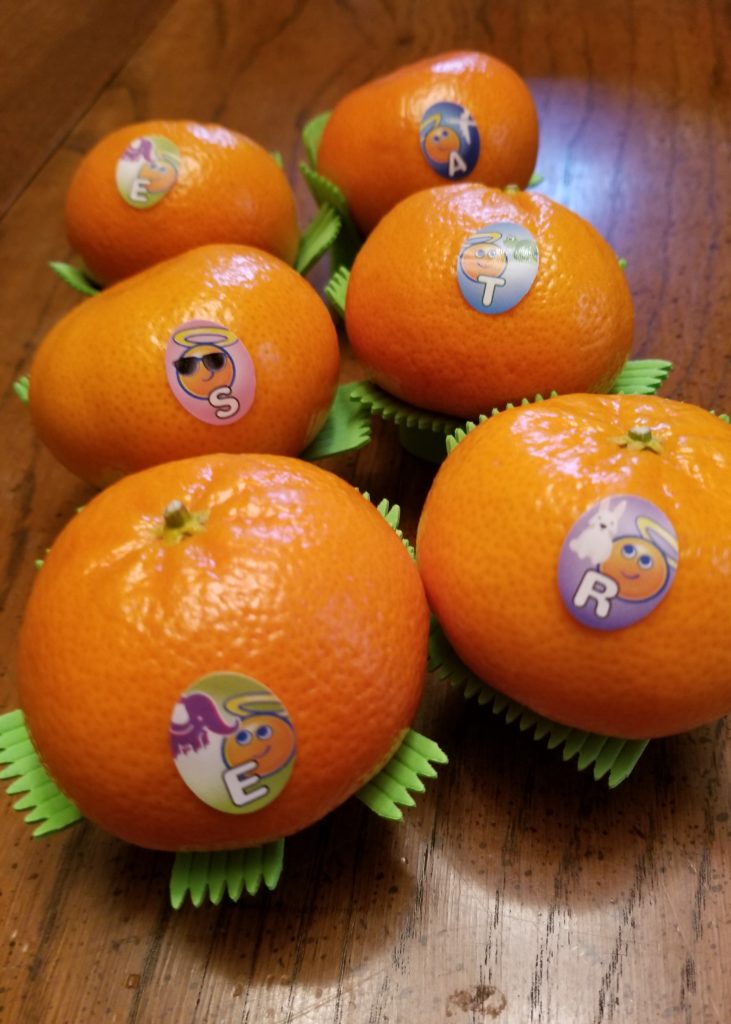 If your kids are like mine, hard-boiled Easter eggs aren't their favorite, but deliciously, naturally sweet Wonderful Halos are always a hit!  They are seedless, easy to peel and ready to enjoy.
Everyone will appreciate finding them in their Easter baskets and also at the table for decoration and/or place markers.  Our guests love always finding fresh fruit readily available on our kitchen table.  For a quick and colorful addition to your Easter decor, fill an Easter basket with Wonderful Halos for your guests to enjoy.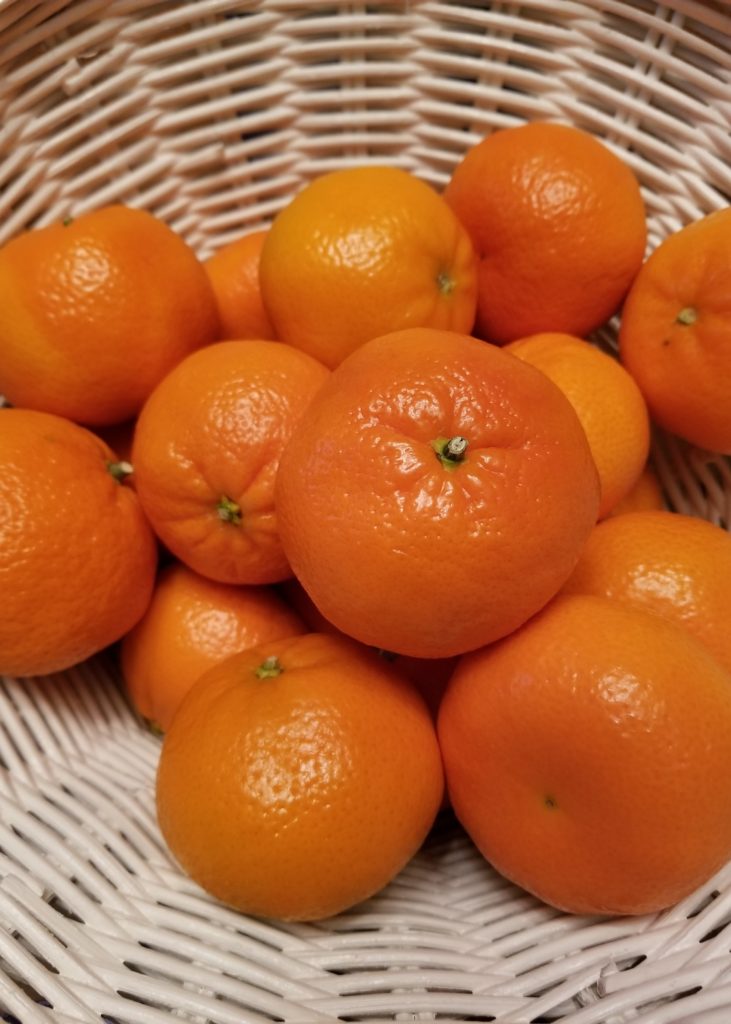 Just like Easter eggs, your Wonderful Halos can be dressed up with stickers, paints, foam crafts and more.
Right now you can also find lots of craft and recipe inspiration for your Easter celebrations on Halosfun.com.  Some of the top ideas that we love are: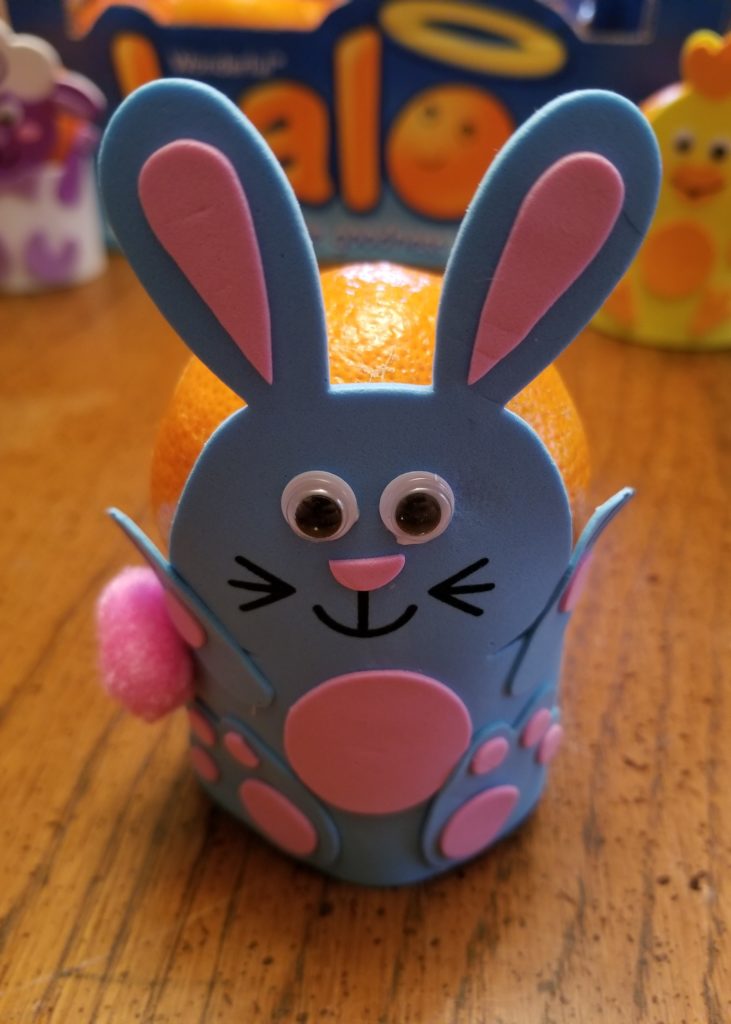 Everyone in our home is a big fan of these delicious mandarins and nothing ever goes to waste.  When your Easter celebrations are over, compost your mandarin peels and recycle the cardboard boxes.  Our cat even thinks Wonderful Halos cases are super fun to play with (after they are emptied.)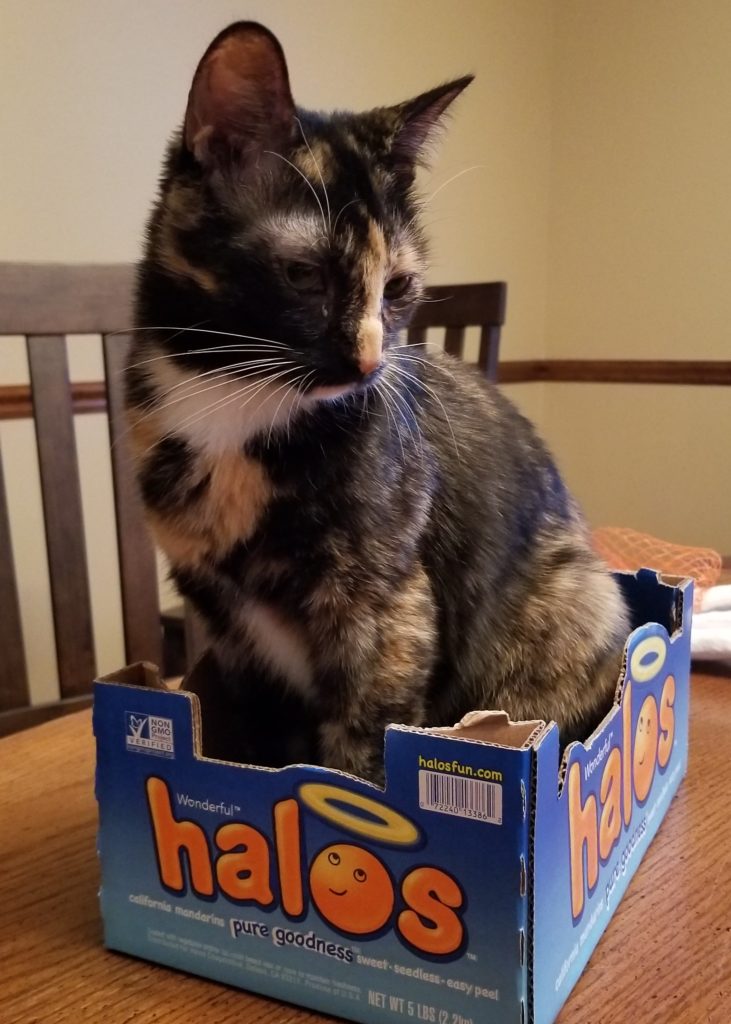 Any way you decorate or slice them, Wonderful Halos will be an awesome addition to your Easter fun!  I hope we've inspired you to bring more Pure Goodness to your table this year.
Wonderful Halos are in season November through May, and available at your local grocery and in select markets via Amazon Fresh.