Graduation events can be so bittersweet.  While I'm incredibly proud of our scholars' accomplishments, I'm also in awe how fast they've grown up!  Wasn't it just yesterday they clung to our legs on the first shy day of kindergarten?  I'm partnering with Basic Invite today to talk about the joy of graduation time and ways to preserve the moment with graduation invitations, announcements and thank you cards.  All thoughts, opinions and reminiscing, as always, are that of Rural Mom.
The graduation ceremony is quick, but the journey to get to that pinnacle moment is a long one for both children and parents.  So many joy-filled moments light the path along with an occasional struggle or two – everyone worth preserving in our hearts and minds!  These cherished memories are fun to preserve with mementos and can make a wonderful keepsake for your graduate to commemorate their journey.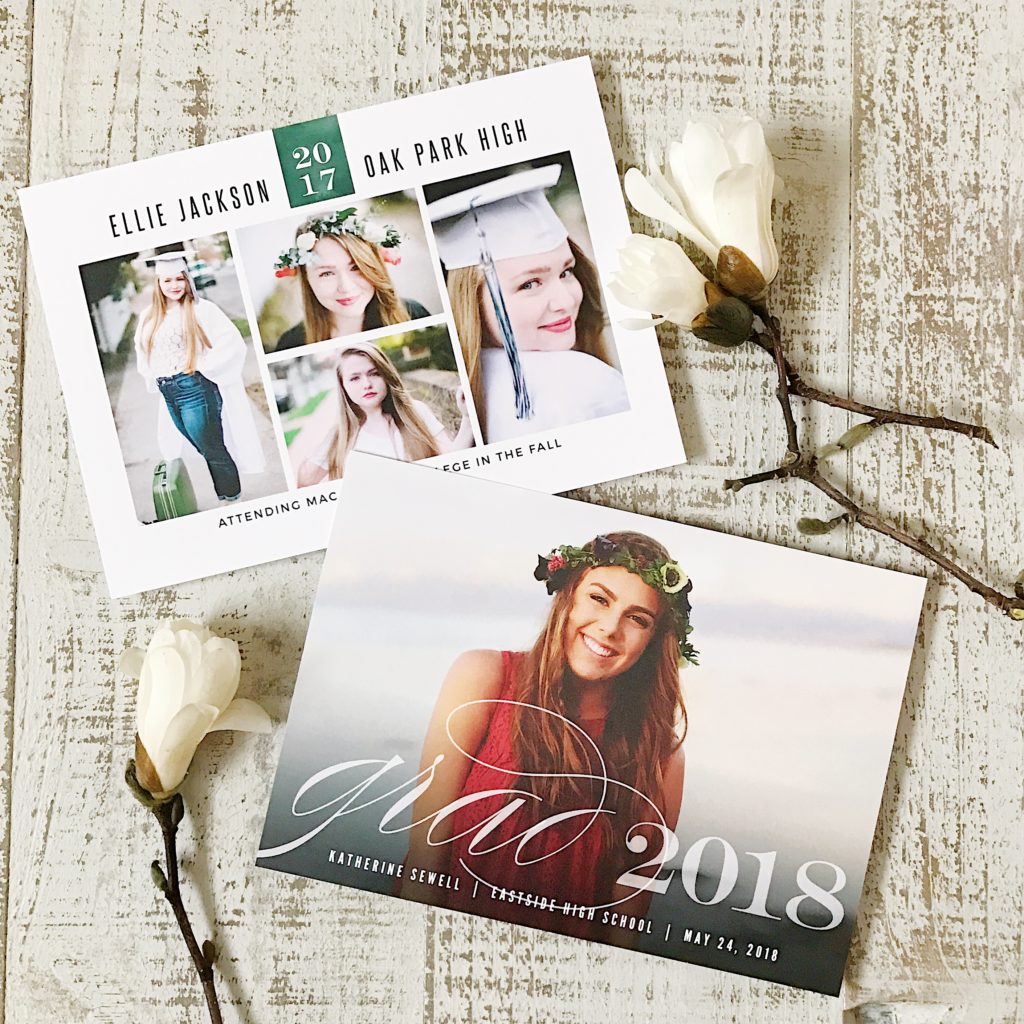 It starts with creating a memorable graduation announcement, invitation, and graduation thank you cards for your graduate to use keeping in mind that these will be treasured keepsakes for your graduate and celebration attendees for many years to come.   The photos you use should be photo-frame ready for placement in scrapbooks, keepsake boxes, refrigerators and all the places you will want to display this memory.
It's always a great idea to use their class portraits for senior invitations or college announcements, but you may want to add in other photos to make the announcements unique from the thank you cards.  Try using these ideas for inspiration for creating a unique keepsake:
a fun photo from their class trip
a favorite picture of them with their best (grade school, high school or college) buddy
an exciting photo from a recent family vacation
a collage of photos that represent their high school or college journey
a action shot of one of their sport-related moments
a photo from a play, concert or other school-related activity that the graduate participated in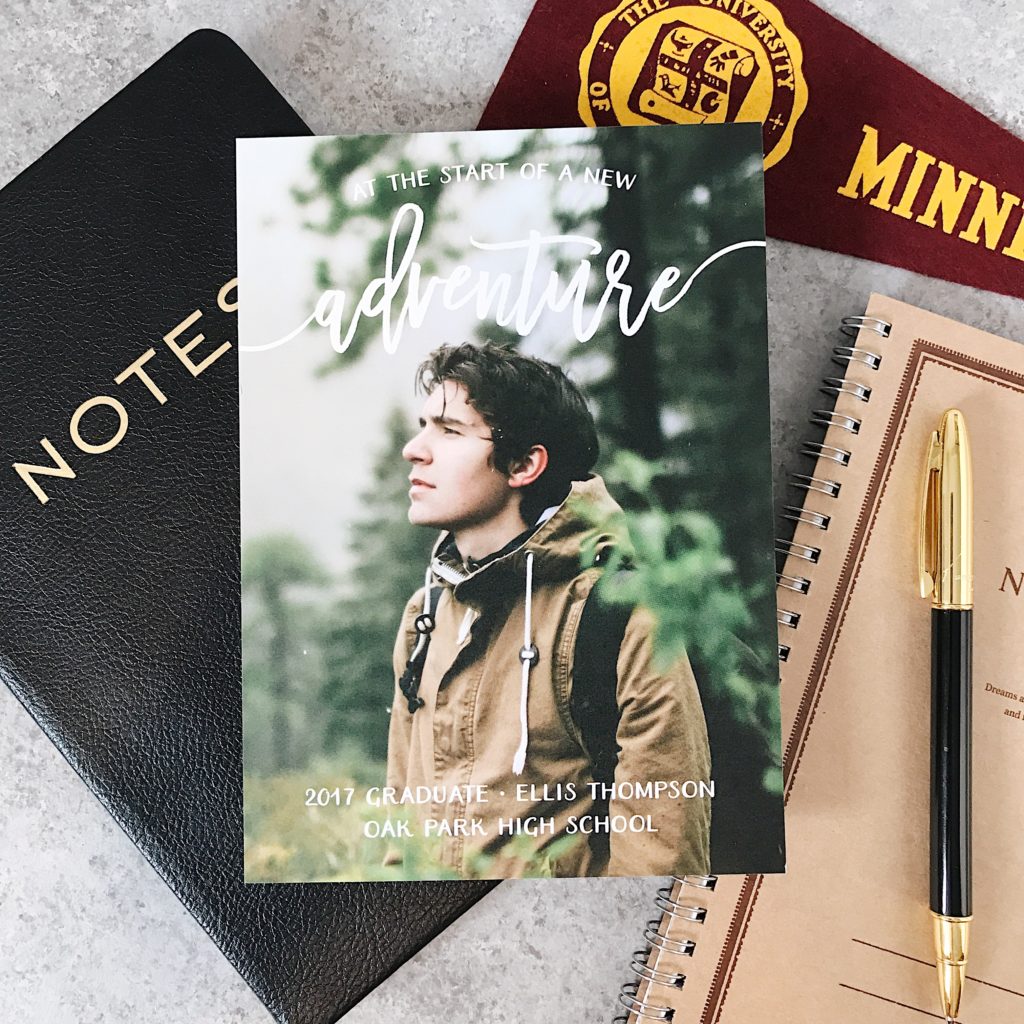 To embellish your photos, Basic Invite offers almost unlimited color choices.  You can use the school colors, your child's favorite color or any variety of colors that suits the style of keepsake you are creating. With instant previews online, once you select a design you can change the color of each element on the card to over 180 different color options so you can make sure the card is exactly how you want it down to the littlest detail.
There's also 40 different colors of envelopes that will readily coordinate with your graduation invitations, announcements and thank you cards to really make your design one-of-a-kind.  Once you have your preferred design down-pat, Basic Invite allows customers the ability to order a printed sample of their actual invitation so you can see exactly how it will print as well as the paper quality before you place your final order.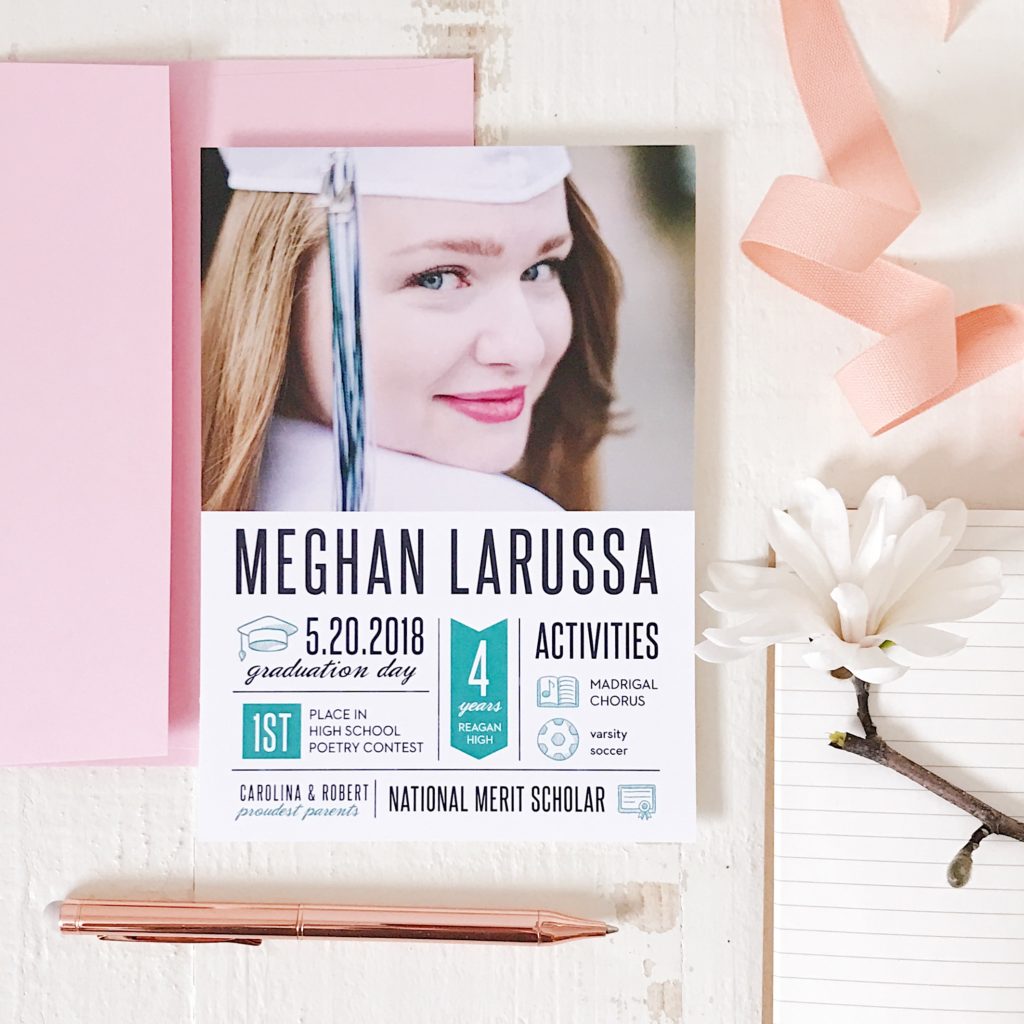 When you are looking for the perfect graduation gift, money certainly is always appropriate (and welcomed by the new grad!) but if you are like me, you also like to give something tangible that your child (or niece, nephew, and so on) can have to remember their special day.  Basic invite offers a range of products including personalized stationery and business cards (terrific for the college graduate who is job hunting!) that are make great gifts.
There are so many clever ways to show your wonderful graduate how much you care and give them a memento to cherish far after graduation day.
Right now Basic Invite is offering 15% off with coupon code: 15FF51. What memory will you choose?