Spring gifts us the lovely opportunity of renewal. A time to freshen things up, to revisit and revitalize all aspects of our lives, including our home. Thanks to my partnership with Living Mindful, this year I'm adding Mrs. Meyer's new scents and eco-friendly formulas to our cleaning routine. Read on for Spring cleaning bathroom tips to help you refresh and renew your home!
As we all know, the bathroom is the most visited room in any home. Which also means, it's the perfect starting point for Spring cleaning efforts. While the bathroom isn't always the most fun to clean, if you follow these steps, you'll easily curb the chaos and deep clean with ease.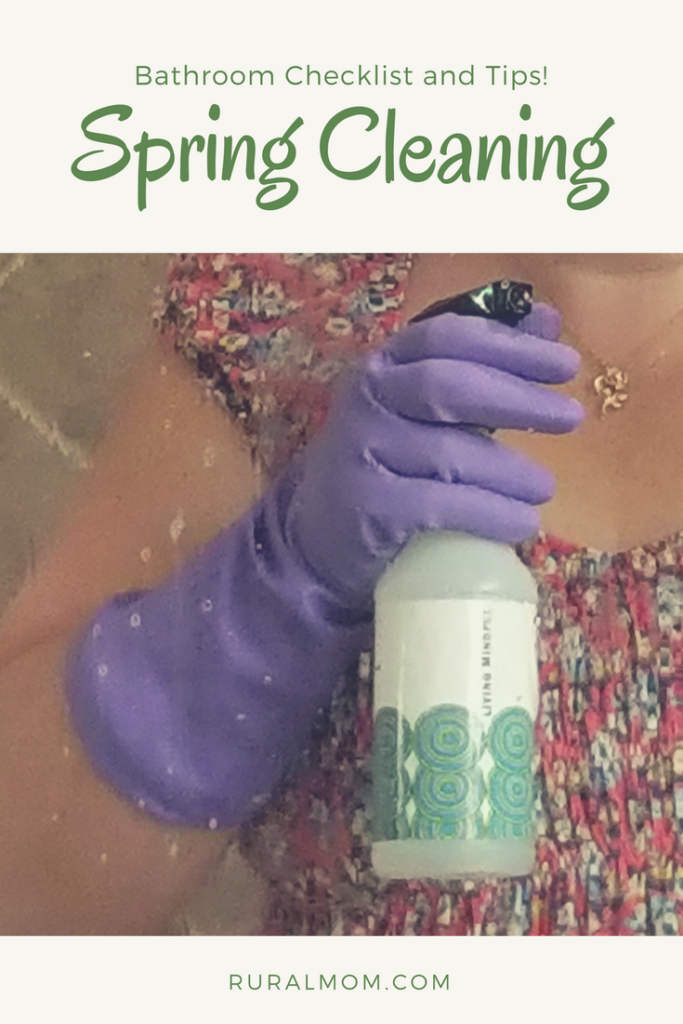 SORT IT OUT
Gather all the items in your bathroom and sort them in a designated spot outside of the bathroom, such as a kitchen table. This includes everything from the vanity, drawers, medicine cabinet and shelves. Sort all of the items into three piles:
Items you want to keep
Items you need to dispose of
Items you will give away/donate
Gather your cleaning supplies, too. This way you'll have it all handy so you can start as soon as the clutter is tamed. My top choice of Spring cleaning supplies this year is Mrs. Meyer's from Living Mindful. I've been using Mrs. Meyer's regularly and simply love the light scents and exceptional cleaning power.
Mrs. Meyer's now comes in a new concentrated format (available from Living Mindful) that makes storage more convenient and allows you to reuse the same spray bottles to cut down on bottles going into recycling. This is an eco-friendly feature I truly adore!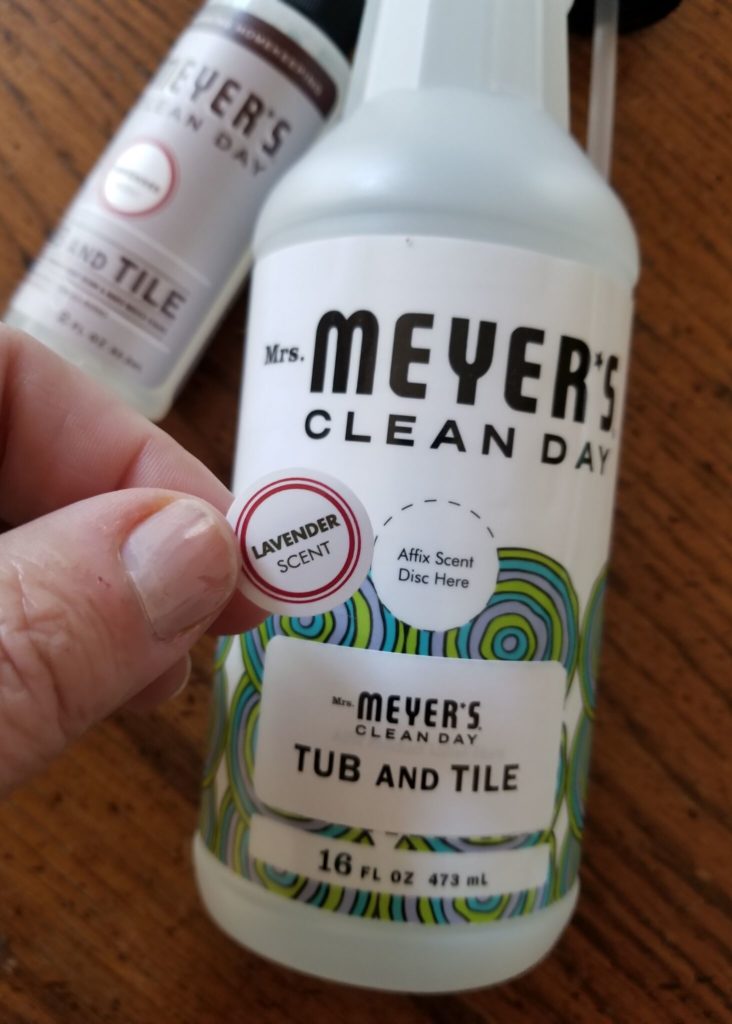 CLEAN EVERY SURFACE
Once you have everything sorted and your cleaning supplies ready, it's time for your deep cleaning efforts to begin. A few things to keep in mind:
Use cleaners you can feel good about – As bathrooms are enclosed spaces, you are much more vulnerable to fumes from traditional cleaners. Not to miss mentioning, the bathroom is where you are most likely to have contact with surfaces and you certainly don't want to have unwanted residue from your cleaners present in your sinks or baths!
Living Mindful is dedicated to bringing new, sustainable cleaning products to consumers including beloved Mrs. Meyer's products. Mrs. Meyer's are made with plant-derived ingredients and use essential oils for fragrance. It's not only a pleasant-smelling, hard-working product but also one you can feel great about using in your bathroom and every room.
In addition to using thoughtfully made cleaning supplies, to improve ventilation while you are cleaning, also be sure to turn on your bathroom fan and open any windows while you are cleaning.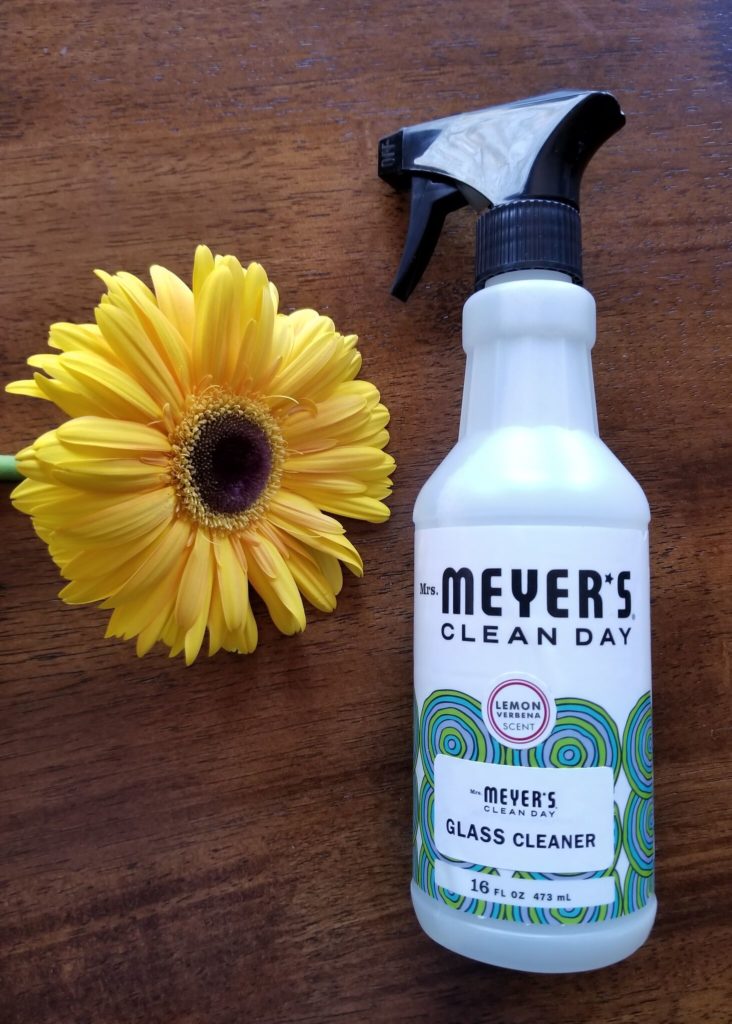 Work towards your toilet. Some people like to save this chore for last and there's a smart reason for doing so, too. If you are using the same cloths or scrubbers throughout your cleaning process, saving the toilet for last helps prevent any cross-contamination.
Use the checklist below help guide you through a bathroom deep cleaning process:
Bathroom Spring Cleaning Checklist
Remove shower curtains, towels, bath mats and window curtains. Place items in the laundry and launder according to manufacturer directions. Replace plastic shower curtains or clean them thoroughly outside on a patio or deck, then hang to dry on a clothes line.
Dust all surfaces including wall hangings and ceiling corners.
Sweep the floor.
Vacuum heating and exhaust vents.
Wash the walls of the bathroom.
Scrub the shower, tub and sinks.
Scrub the toilet.
Clean the trash can, inside and out.
Clean the mirrors, shower door and any other glass features. Use your glass cleaner on sink and tub fixtures, too to brighten them up!
Wipe down the medicine cabinets and under sink cabinet surfaces.
Mop the bathroom floor.
Sit back and admire your lovely, fresh-scented and super clean bathroom!
Once your bathroom surfaces are fully dry, begin bringing your bathroom items that you chose to keep back in. This is your opportunity to truly sort everything and put it in it's proper place. Start with the easiest spots – the medicine cabinets and sink top – then move onto bigger tasks like the linen closet or drawers. Use plastic containers and zip lock bags to help contain smaller items and keep them neat.
If space is limited and you have a very small bathroom, you can use tall baskets or decorative containers with lids and place them on a rack that is over the toilet to store things like hairbrushes, soaps, and other toiletries.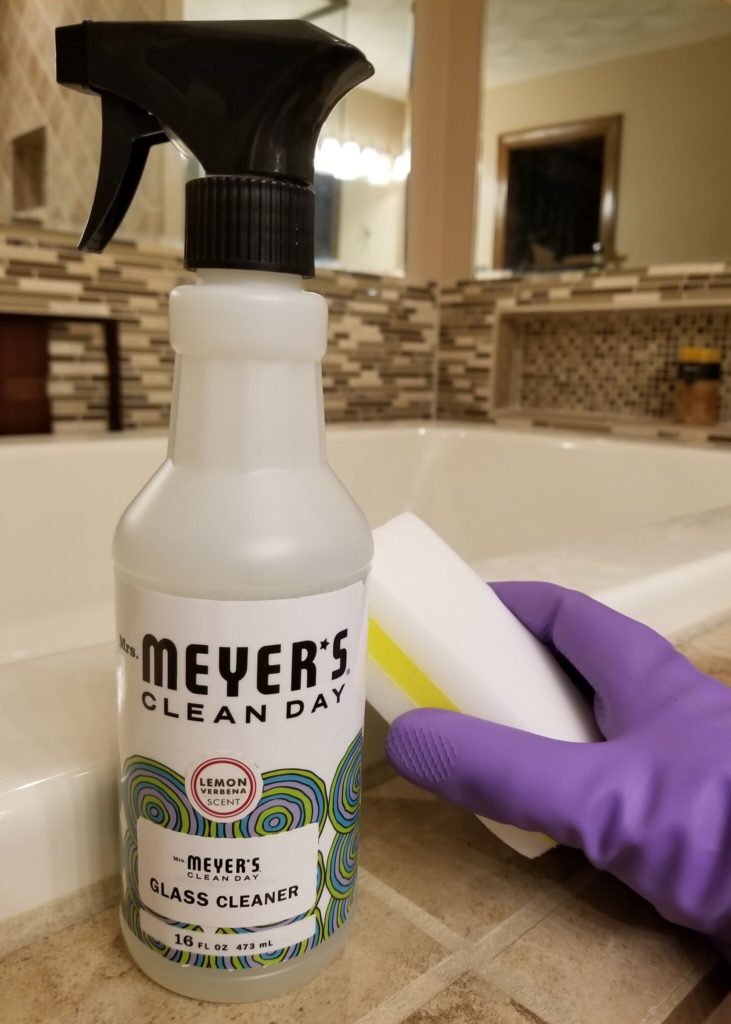 PLAN AHEAD
When you are finished, take a minute to observe your space. How does it make you feel? A deep-cleaned and well-organized bathroom should make you feel great! But you may be missing some special touches. Now is the time to think about adding in decorative pieces like candles, wall hangings, baskets or tissue boxes. Make a shopping list of the things that will bring you joy or help you to further organize your space.
Spring cleaning your bathroom and getting it organized is merely the beginning. You'll want to have a plan in place to upkeep your efforts. Stash your Mrs. Myers products along with clean towels under your vanity so that you can access them easily each day, when needed. Then, set aside a few minutes every morning or evening to wipe down surfaces and tidy up stray items.
Spring cleaning your bathroom may seem like a huge task to tackle, but if you use these tips and our handy checklist, it will be done lickety-split! Then you can step back and admire your efforts. Perhaps, also reward yourself with a luxurious spa day in your fresh, clean space!
Thanks to your friends at Living Mindful, we have a little extra incentive to help prepare for your bathroom for Spring cleaning. Right now, when you use code SPRINGCLEAN at LivingMindful.com, it will take 15% off all orders + free shipping on all orders over $17.99!