Looking for a delicious way to keep your New Year's promises of healthier eating habits?  Thanks to my partnership with Crown Publishing, I've got the inside scoop on Bobby Flay's new recipe book BOBBY FLAY FIT: 200 Recipes for a Healthy Lifestyle along with an awesome giveaway, too… read on!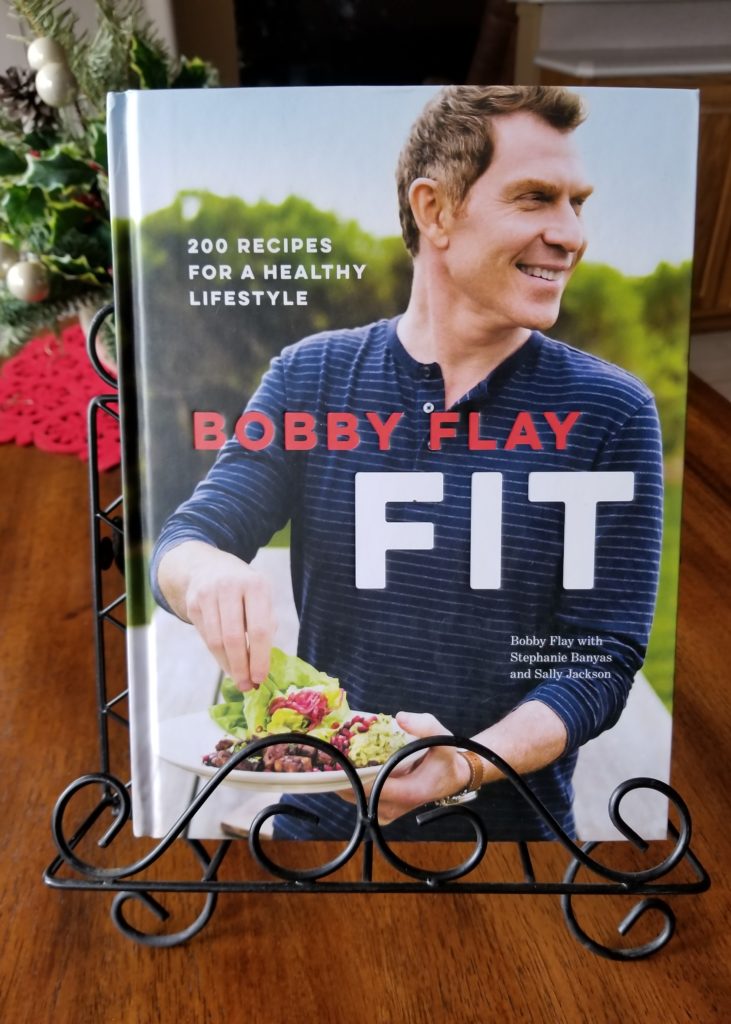 If you are like me, you are seeking a healthier lifestyle and a trimmer waistline, but you also want realistic recipes with tempting flavors to keep you on your path! That's what I love about Bobby Flay's new book BOBBY FLAY FIT. It's chock full of all the dreamy recipes chef Bobby Flay is famous for delivering, practical advice and attainable ways to improve your healthy mealtime efforts.
For Flay, it's all about balance and flavor and those are two things I try to incorporate into my lifestyle. The guide is gorgeous with vibrant photos and easy-to-follow recipes for all aspects of the day from condiments to dinner, breakfast to dessert.
I tested out two of the recipes from the book Persian Baked Omelet (page 58) and Pomegranate and Chile Glazed Pork Carnitas (page 192.) The omelet was really simple to whip up and gave me an awesome excuse to pull out my cast iron skillet in the morning, always a breakfast favorite. This one pan dish delights the taste-buds and definitely filled me up, providing a great source of fuel for the day. I also think it would be an interesting side to serve with brunch or dinner.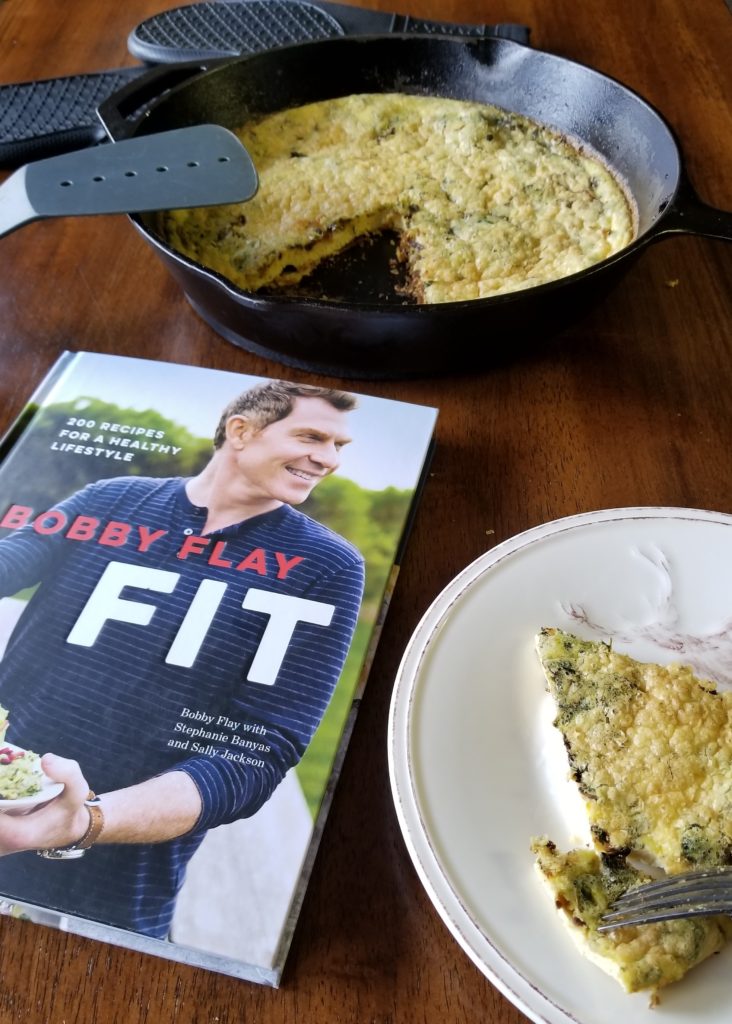 My favorite recipe from the book so far (that I have permission to share with you – see below) is the Pomegranate and Chile Glazed Pork Carnitas (page 192.) This is a rich, savory dish with a kick of spice and a whole lot of sass! Everyone in my family enjoyed it and though I made plenty, the leftovers were gone quite quick! It's going to be a regular in our family favorites rotation of meals we love.
I also loved that I could adapt the recipe slightly to suit our family's preferences. I used lettuce leaves to enjoy my portions and my sons made taco-style servings with corn tortillas. We all agreed that the flavor was exceptional and that's a huge win for a healthier-for-you dish.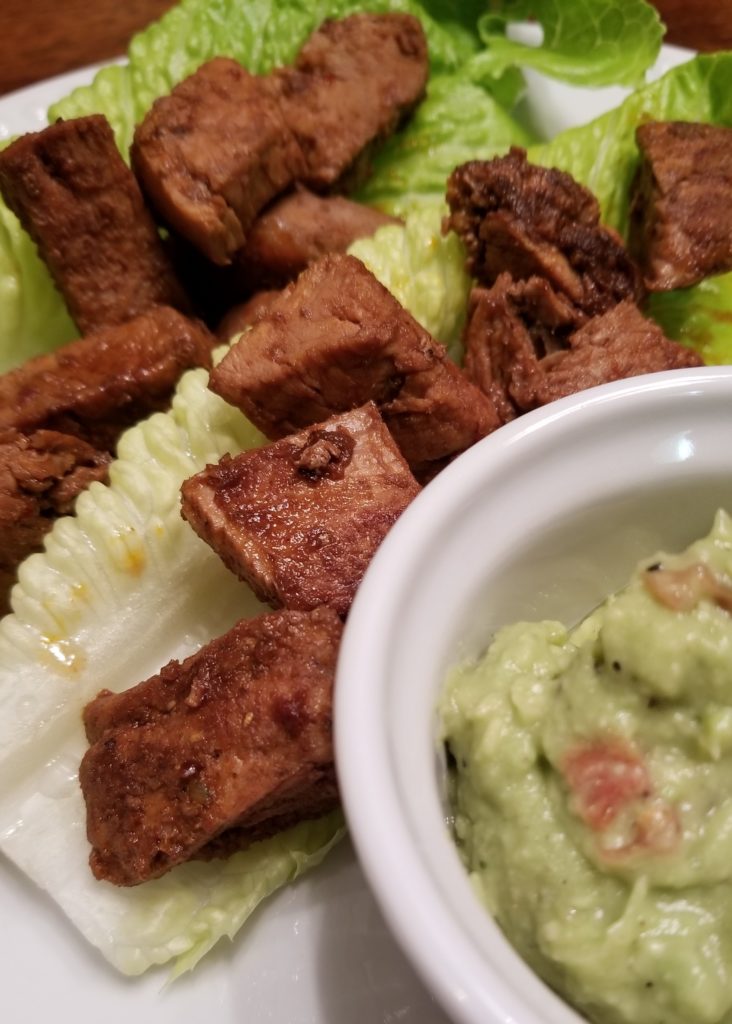 Pomegranate and Chile Glazed Pork Carnitas Recipe
Give this recipe a spin and you'll certainly want more!  No worries, BOBBY FLAY FIT has nearly 200 recipes for your family to enjoy delicious, healthier options.
Reprinted from Bobby Flay Fit © 2017 by Bobby Flay (Clarkson Potter/Publishers,  Penguin Random House)
About BOBBY FLAY FIT: 200 Recipes for a Healthy Lifestyle
Cook, eat, and be fit with 200 recipes from Bobby Flay, whose approach to healthy eating is all about flavor—not eliminating anything from your diet.
With a profession that has him constantly developing and tasting new recipes, chef Bobby Flay does not eschew any foods: bread, bacon, and butter are still all on the table. His secret to staying healthy is to have on hand an arsenal of low-calorie flavor bombs—like rubs, relishes, and marinades—to transform lean proteins, whole grains, and fresh produce into craveworthy meals at home. In Bobby Flay Fit, Bobby shares smoothies and juices, breakfast bowls, snacks to fuel workouts, hearty salads, nourishing soups, satisfying dinners, and lightened-up desserts. With fitness tips and a look into the chef's daily healthy routines, this cookbook is for those who want to eat right without overhauling their pantries or sacrificing taste.
Learn more about BOBBY FLAY FIT:
Visit the Official Site
Watch Bobby Flay discuss his latest cookbook on Youtube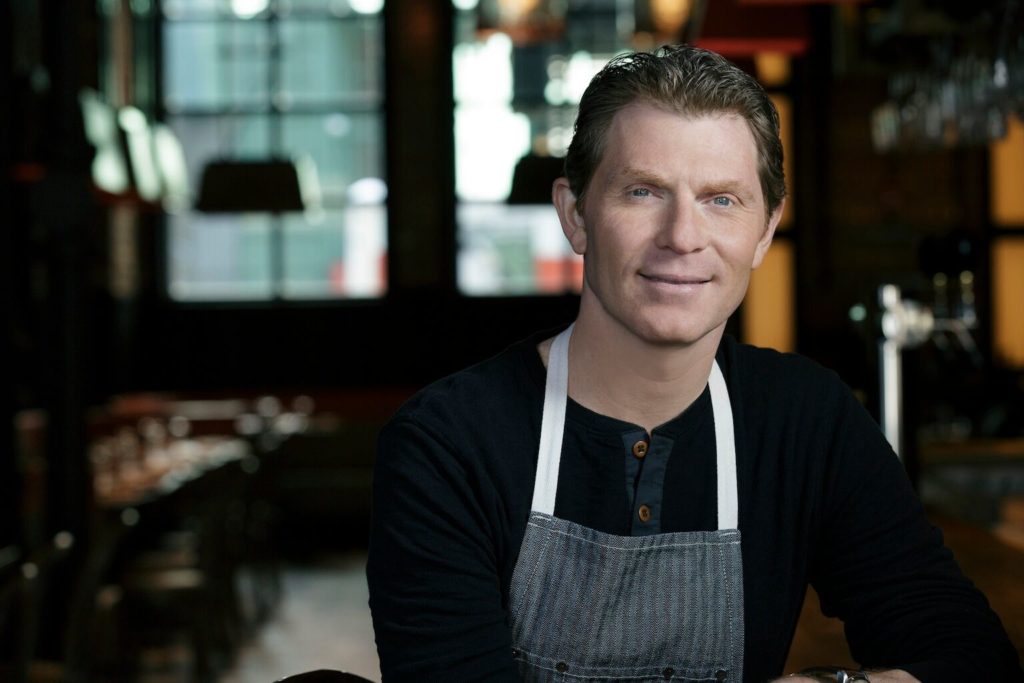 About Bobby Flay
BOBBY FLAY, New York Times bestselling author and lifelong runner, is the chef-owner of the fine-dining restaurants Gato, Bar Americain, Mesa Grill, and Bobby Flay Steak and numerous Bobby's Burger Palaces. He is the host of many popular cooking shows on Food Network—from the Emmy-winning Bobby Flay's Barbecue Addiction to Iron Chef America, Beat Bobby Flay, and Food Network Star—as well as Brunch @ Bobby's on Cooking Channel and the online series Bobby Flay Fit.
For more information on Bobby Flay:
GET FIT WITH BOBBY!
Thank to the generous folks at Crown Publishing, one (1) Rural Mom reader will win a Bobby Flay Prize Pack that includes:
a copy of BOBBY FLAY FIT
tools to get healthy in the kitchen: veggie prep station, spiralizer, and herbsicle!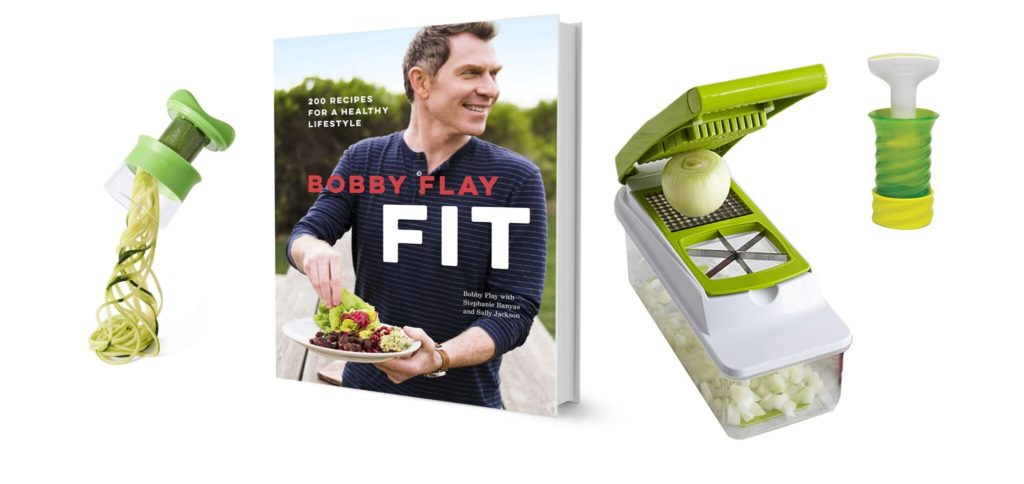 Open to US addresses only.
Prizing and samples provided by Crown Publishing.
ENTER via the Rafflecopter below:
What recipe would you love to find a healthier version of?