As an avid movie-goer and mega-all-things-Disney-and-Marvel fan, I'm always anxious to learn what new movies will be on the slate for the new year, especially when it's the 2018 Walt Disney Studios movie lineup.
I know each of these films will deliver an entertaining and heart-warming experience my entire family will enjoy.  This year is no exception, each one is already slated as a "must-see" for all of us!
My sons and I enjoy being among the first in line for these films – it's a family ritual that bonds us with a common interest and also helps us avoid the dreaded spoilers our friends and family will inevitably share if they beat us to the box office. The 2018 Walt Disney Studios Movie lineup has some highly anticipated sequels like AVENGERS: INFINITY WAR and lovely surprises like THE NUTCRACKER AND THE FOUR REALMS.
Thanks to our friends at Disney we have the 2017 Walt Disney Studios Movie Lineup to share along with a fabulous, printable with preview notes on each film.
To help you stay organized and gift your family with a fun visual, we've created a printable calendar page for your use, too. Print off a copy, hang it on the fridge or next to your family planning calendar to be sure you save time to catch a viewing your favorite Disney film this year… scroll down for the full scoop!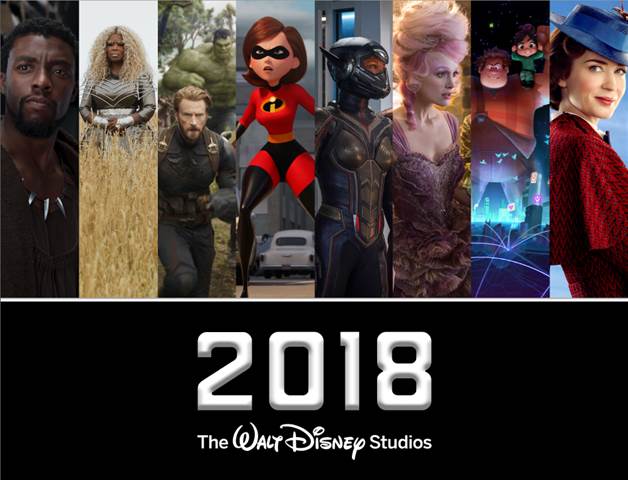 Each year I plan my calendar around film releases as I know they'll be scheduled in to our family activity planning for the year, it's helpful to have the reminder when making other plans so we are sure to leave extra time in our schedule for sharing family movie night together.
Naturally, my sons and I are anxious to find out what's happening next in the Marvel universe with BLACK PANTHER, AVENGERS: INFINITY WAR and ANT-MAN AND THE WASP.
But I'm also curious to find out how one of my childhood favorite books, A WRINKLE IN TIME, will be brought to life, (it's exciting to see Oprah starring in this feature!) and how SOLO: A STAR WARS STORY plays out.  Admittedly, in my heart no one can take the place of Harrison Ford in the role of Han Solo, but I definitely keeping an open mind and am excited to see some of young Solo's adventures.  No doubt, we'll get a lot of sass and space-cowboy exploits to enjoy!
Leading the pack with a February 16 release date is Marvel's Black Panther.  We first met this amazing character on screen in CAPTAIN AMERICA: CIVIL WAR and I'm delighted to see he has a full-length film feature now.  In my early days of comic book reading, I was always intrigued with Black Panther's exceptional abilities and clever intellect.  Can't wait to see the exciting action and story spring to life next month!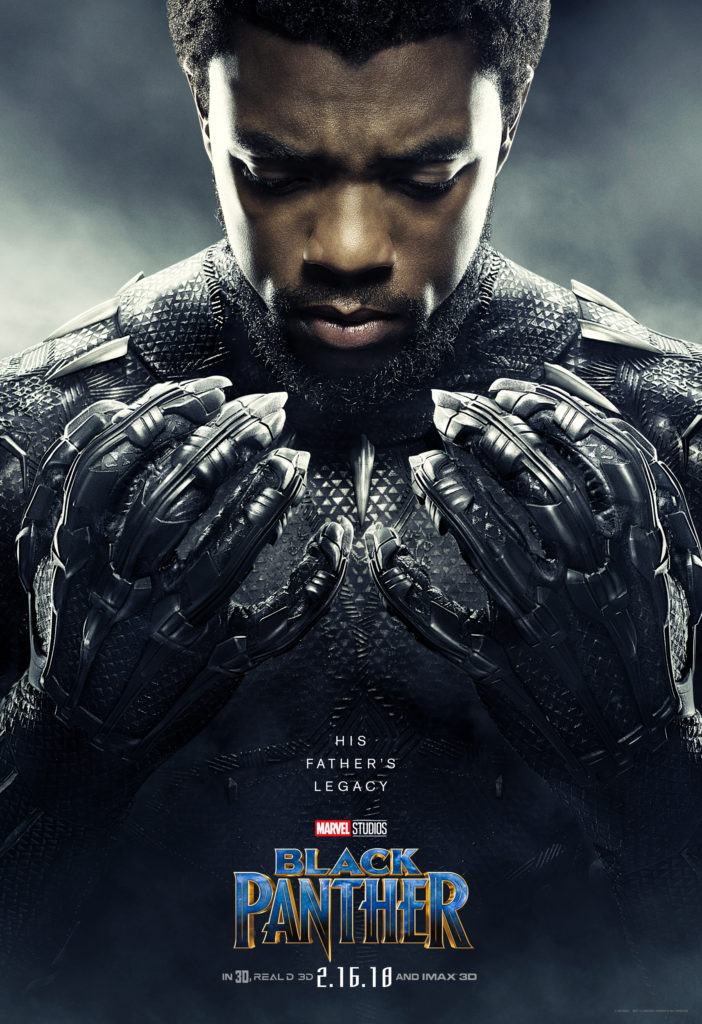 About BLACK PANTHER:
Marvel Studios' BLACK PANTHER follows T'Challa who, after the death of his father, the King of Wakanda, returns home to the isolated, technologically advanced African nation to succeed to the throne and take his rightful place as king. But when a powerful old enemy reappears, T'Challa's mettle as king—and Black Panther—is tested when he is drawn into a formidable conflict that puts the fate of Wakanda and the entire world at risk. Faced with treachery and danger, the young king must rally his allies and release the full power of Black Panther to defeat his foes and secure the safety of his people and their way of life.
Check out the full 2018 Walt Disney Studios Movie Lineup:
And be sure to download our calendar to keep you on track for showtimes: