From the second Luke Skywalker found R2D2, I wanted to own my own droid.  Cycle forward oh, only about 40 years and my childhood dream can now come true!  Thanks to my partnership with GameStop, the Star Wars: The Last Jedi Hero Droid BB-8 will soon be whirling around my home and it could soon be residing in your home, too!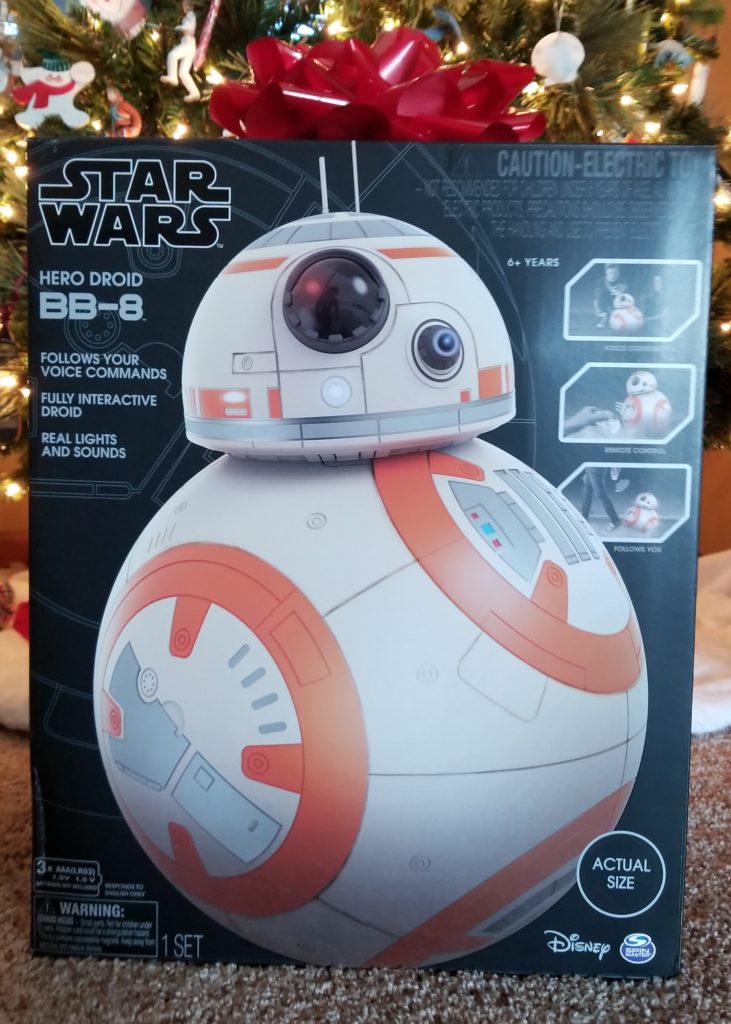 Star Wars: The Last Jedi Hero Droid BB-8, an interactive droid from Spin Master, has a lifelike scale of 16 inches tall (19 inches with antenna.) It moves smoothly and is capable of realistic interactions.  It's like BB-8 rolled off the movie screen right into your living room!
When you set the Hero Droid BB-8 to Follow Me mode and it will roll beside you.  With voice recognition and remote control capabilities, it is fully interactive and ready to spin into action. This Star Wars RC droid has authentic lights and sounds, plus film-accurate aesthetics, making it perfect for fans of all ages.
Check it out:
Right now, Star Wars: The Last Jedi Hero Droid BB-8 is also on sale at GameStop, our go-to retailer for all things good and Star Wars!  In addition, there are all sorts of crazy good deals going on that you do not want to miss out on.  You can read all about it here:  https://www.ruralmom.com/2017/12/star-wars-gifts.html and find our top recommendations for Star Wars gift ideas!
(Hint, be sure to use your Jedi mind powers and check this article out, you'll need some information to complete our fantabulous giveaway below.)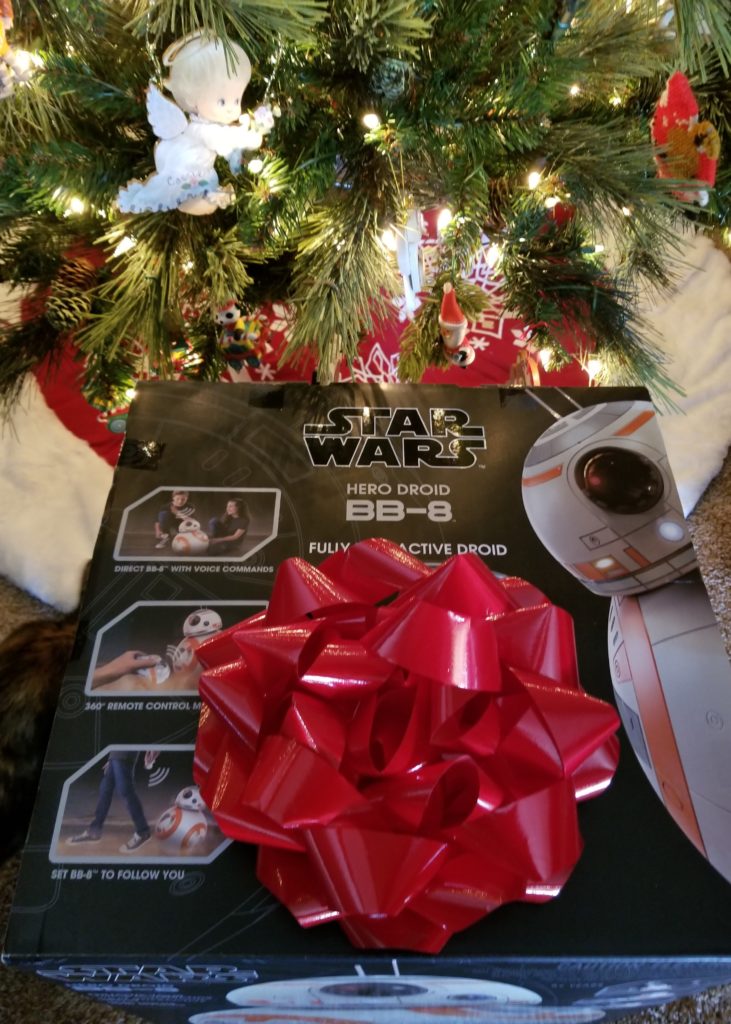 Win a Star Wars: The Last Jedi Hero Droid BB-8!
Thanks to the awesome folks at GameStop and Spin Master, one (1) ridiculously-lucky Rural Mom reader will win a Star Wars: The Last Jedi Hero Droid BB-8!  Just take a peek at our Star Wars gifts article, answer the question below and ENTER via the Rafflecopter for your chance to win!
US entrants only, 18+, information and prizing provided by GameStop.
Which one of our top gifts for Star Wars fans would you most like to find under your tree?  Or, which GameStop promotion we featured are you most excited about?