The fireplace is the focal point of our new living room area and I had plenty of fun decorating the mantle for the fall season.  Now that Christmas-time is here, I wanted a fresh update to help create a cozy bit of holiday cheer in our home.  Thanks to our partnership with Oriental Trading, I found plenty of country chic and Nordic Noel decorations to give our home some contemporary North Pole charm!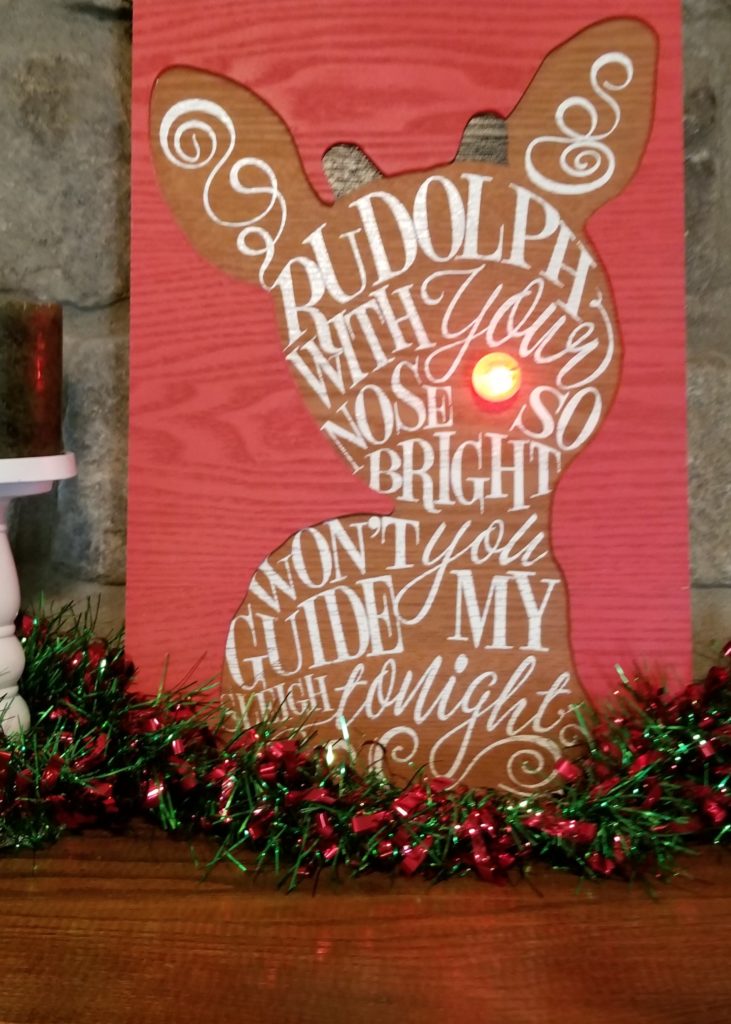 Reindeers, Santa and snowmen, oh my!  The are all at home on my mantle place adding joy to our living space.  My favorite piece is the Light-Up Rudolph the Red-Nosed Reindeer® Wall Hanging. I can choose to hang it anywhere in our home for the holiday, but this year it's center stage on our mantle, lighting the way to Christmas joy!  And providing a nice height variation in my decor.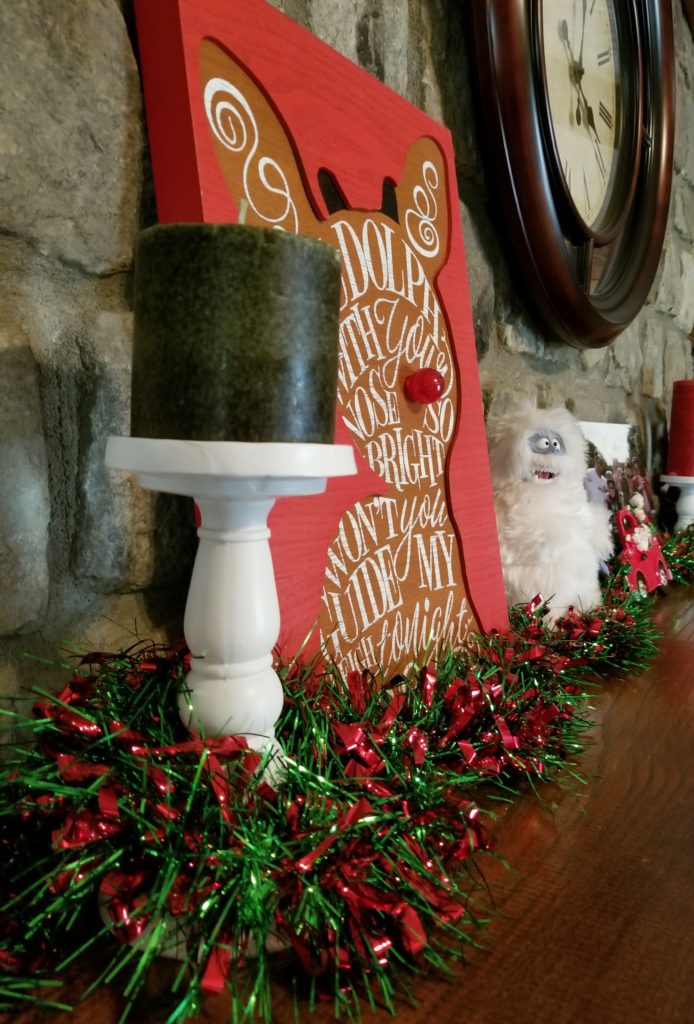 As you can see, one of my favorite tricks for making the mantle decor shine is staggering the height of the objects, even the candles.  Another way to enhance your design is to use a common thread like garland or tinsel to create the sensation that everything flows and is somewhat tied together in your decor.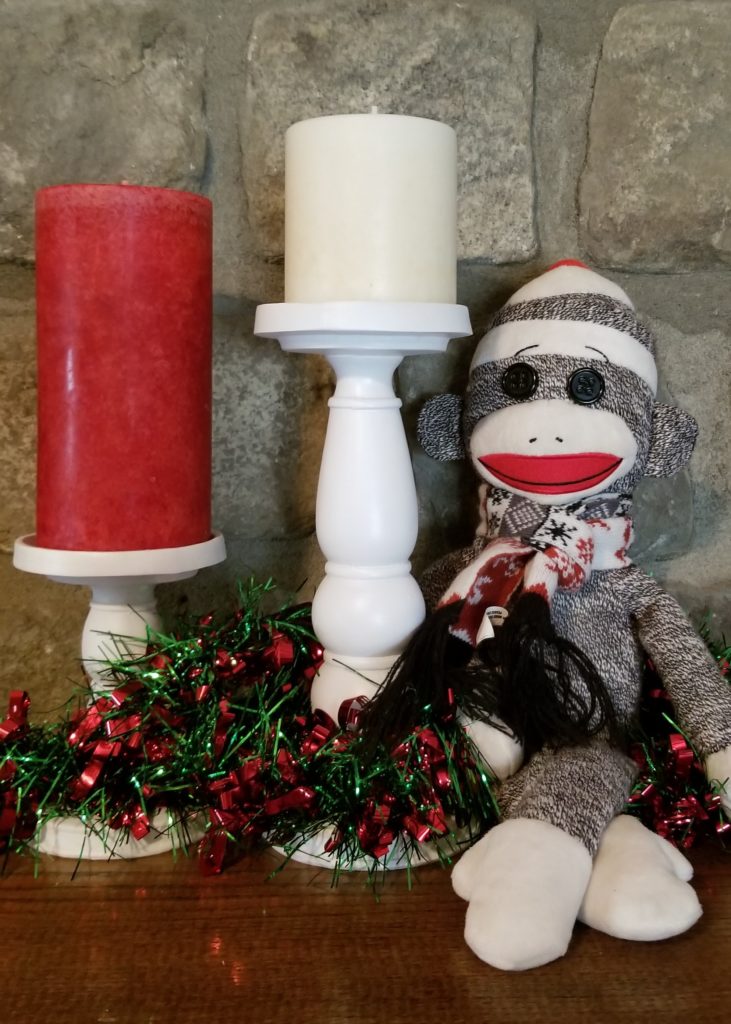 It also pays to brighten things up.  If you have a dark mantle, pops of bright colors like white will really enhance your setting.  In reverse, if you have a light mantle, try adding in some deep, dark colors like evergreen for contrast.
Along with my new decorative pieces from Oriental Trading, I also like to toss in homey pieces to really give the display some warmth, like our favorite resident sock monkey (pictured above!)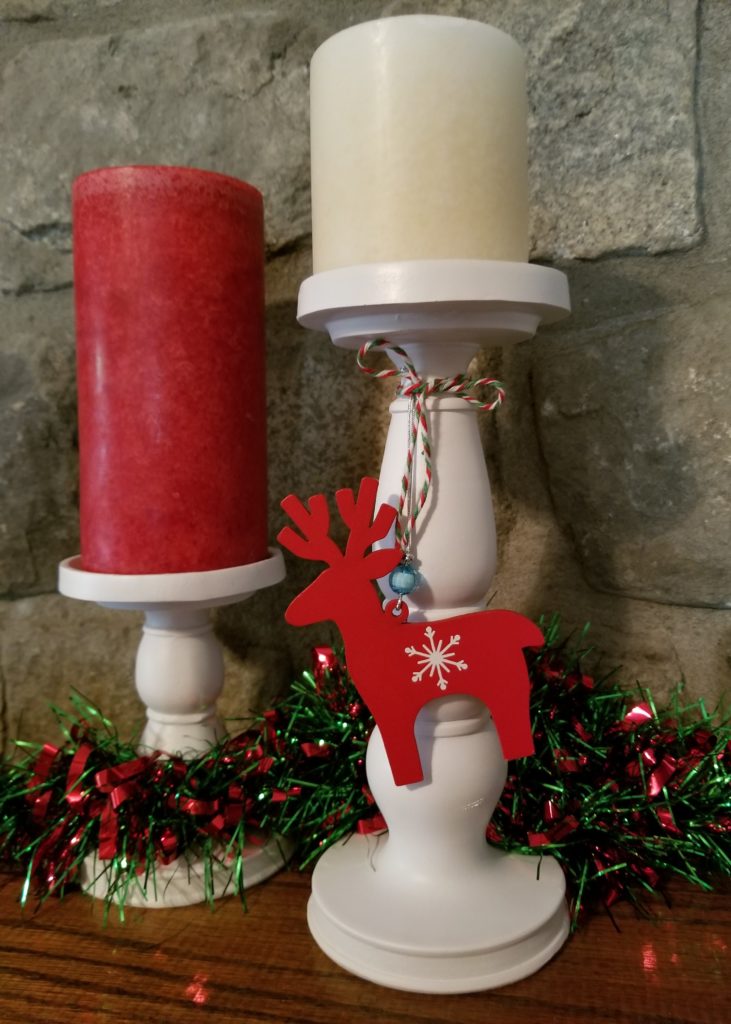 If you want to add more interest to your solid color decorations like candle holder or vases, a quick and easy way to do so is to use an ornament and a little bit of twine.  This can really tie your theme together well, too, without overpowering any other elements.  I opted to secure a few Nordic Noel Ornaments to my white candle holders using red/white/green baker's twine for an extra-festive look.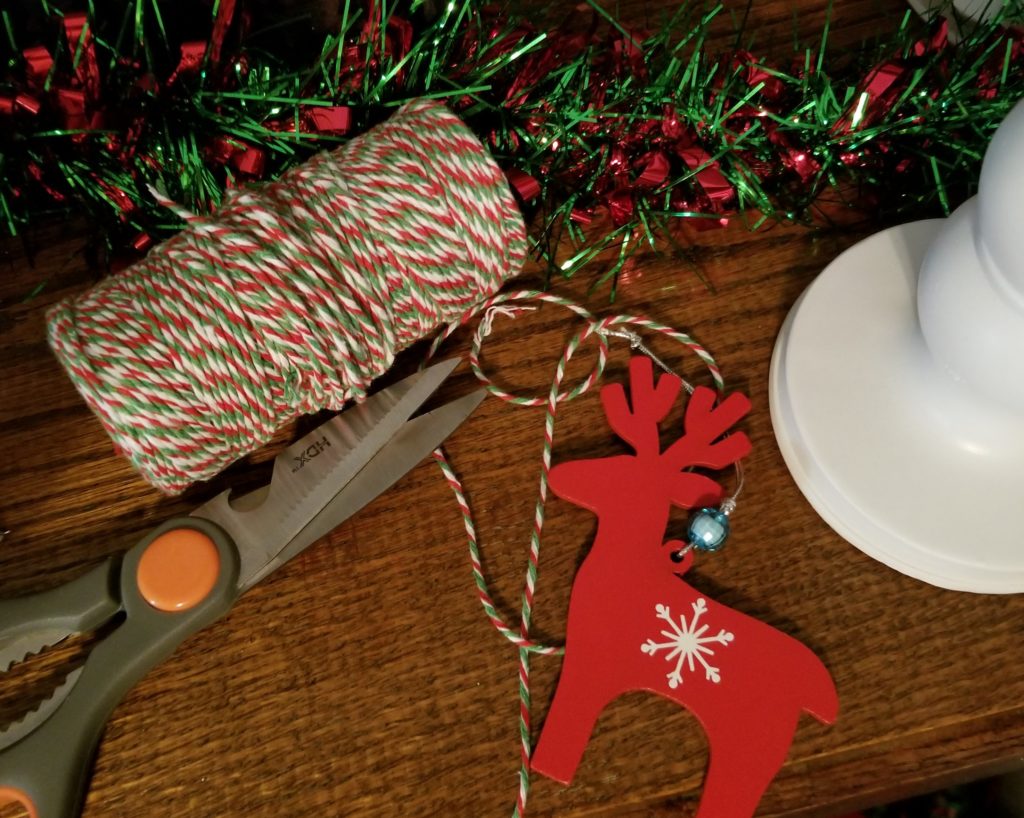 Of course, no Christmas mantle is complete without stocking!  Staying with the Nordic Noel theme, I found these fun Santa and snowman stockings at Oriental Trading to complete the look I wanted to have.  I already owned the cute stocking holders and was tickled to find they were an absolute perfect fit for the overall design!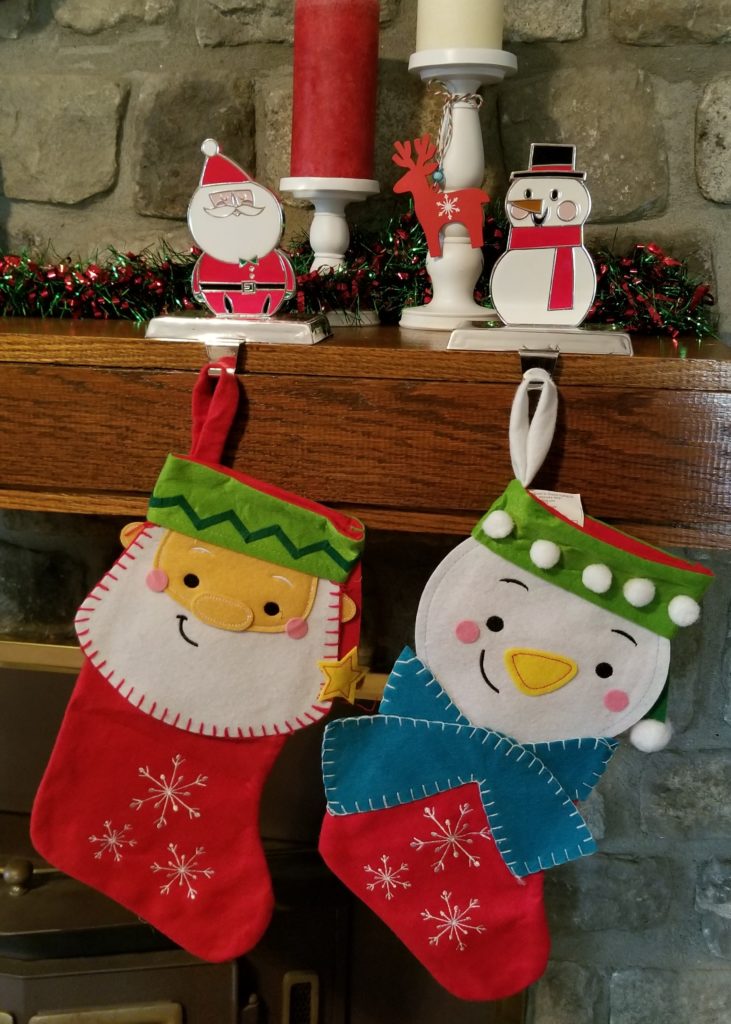 Another way to truly highlight your mantle is to carry the central theme throughout your home.  While these charming rustic holiday decorated mason jars I found at Oriental Trading would look great on my mantle, but also found a wonderful home as a centerpiece for my kitchen table.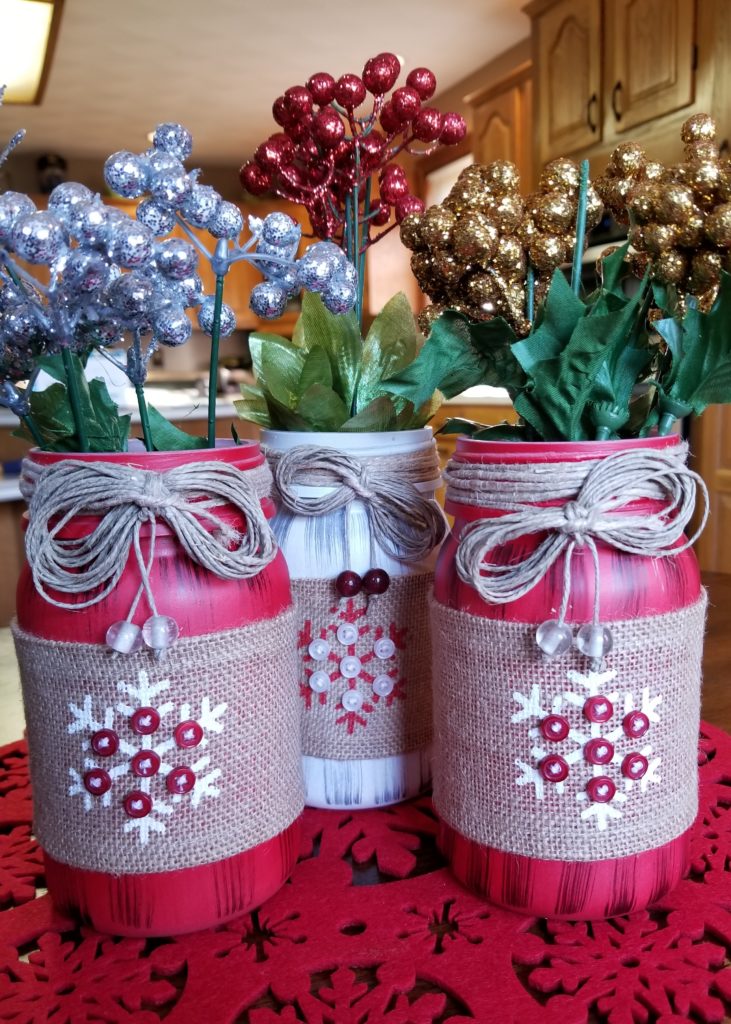 They are equally at home on my cookbook shelf, which is where I ultimately decided they would stay.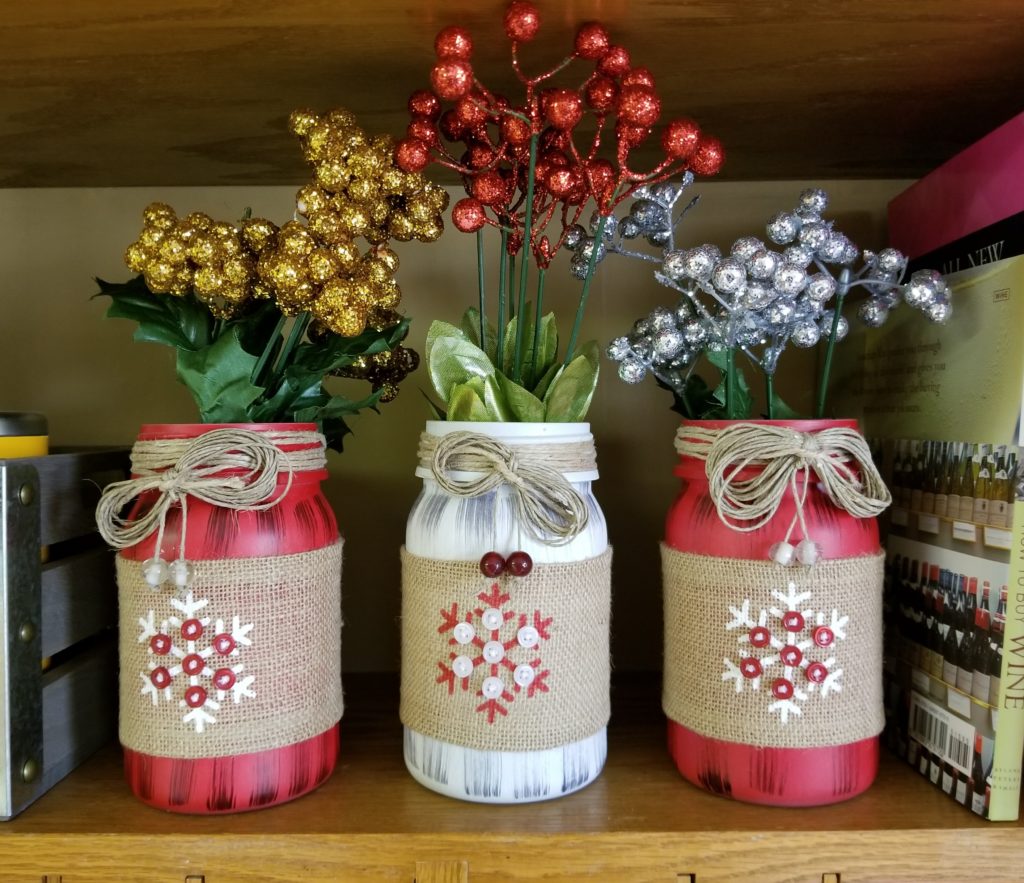 Moral of the story is: when you spread elements of joy around your home, they will always find their place!
Do you decorate your mantle for Christmas?  What is your favorite style or theme?