Is there a spot in your home you love to decorate?  We bought a new homestead this summer and our new house has two lovely fireplaces.  The mantel in our family room has quickly become my favorite place to decorate.  Thanks to my partnership with Oriental Trading, I'm sprucing things up for the Thanksgiving season and sharing some fall mantel decorating ideas to help inspire your creative decorating!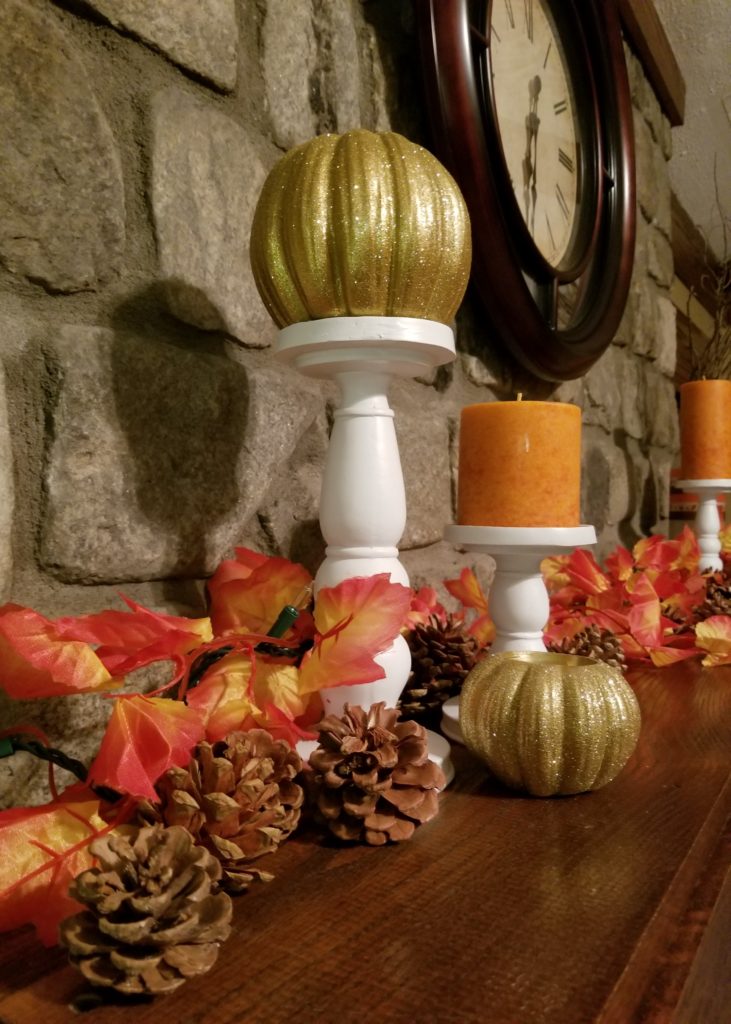 Whether I'm decorating for Spring, Christmas, or a birthday party, the mantel is where I put the most focus.  There are so many ways to decorate for Fall that it can be both a blessing and a curse to choose just a few! Here are my best Fall mantel decorating tips to help you hone down the look you want.  All of the pieces illustrated in this feature are from Oriental Trading, you can find the complete fall and Thanksgiving collection on OrientalTrading.com.
Fall Mantel Decorating Ideas
Choose a color scheme. I chose to use a lot of white in this instance to offset the darker stone colors on our fireplace. Conversely, if you've got a lighter mantel and fireplace, darker decorations will provide a strong contrast. Traditional fall colors are gorgeous – reds, oranges, yellows, and browns, but there is no reason you can't make any color scheme work if you do it the right way. Your choice of color will depend on both the colors in the room as well as the colors of your fireplace and mantel.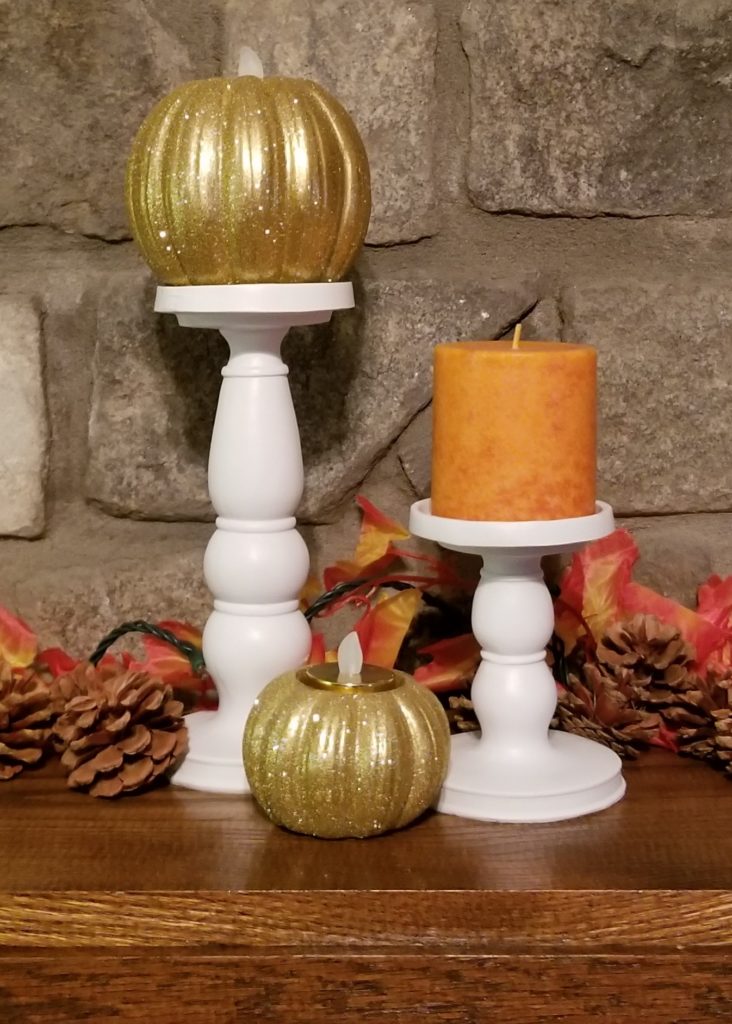 Vary the heights. If all of your decorations are the same size, the design appears flat. Varying the heights of the decorations creates interest and draws the eyes to all of the pieces and dimensions rather than just one spot.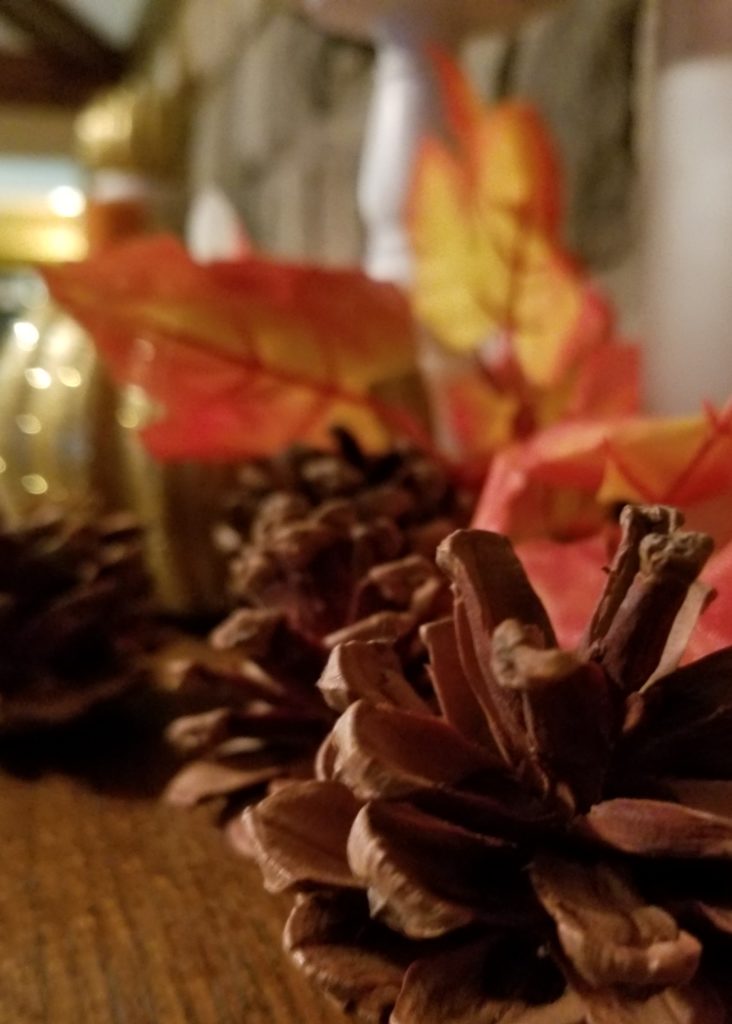 Bring nature indoors! The beauty of the season is (literally) all around you! Accenting your mantel with twigs, pine cones, acorns, and leaves can really make your Fall mantel stand out. Tip – if you bring in pieces from outdoors, make sure they're clean! No one wants to be startled by a stray spider hiding in a pine cone!  Don't live in an area with easy access to pine cones or twigs, no worries, Oriental Trading carries a fun selection.
Add some personality! Whether that means that you personalize your mantel with some family mementos or spice things up with a little DIY project, your mantel will be so much more special when you add some of yourself to the mix! I added a little DIY to my mantel this year with washi tape from Oriental Trading. It was really easy to do and the tape added a pop of color to the pieces, making them one-of-a-kind decorations.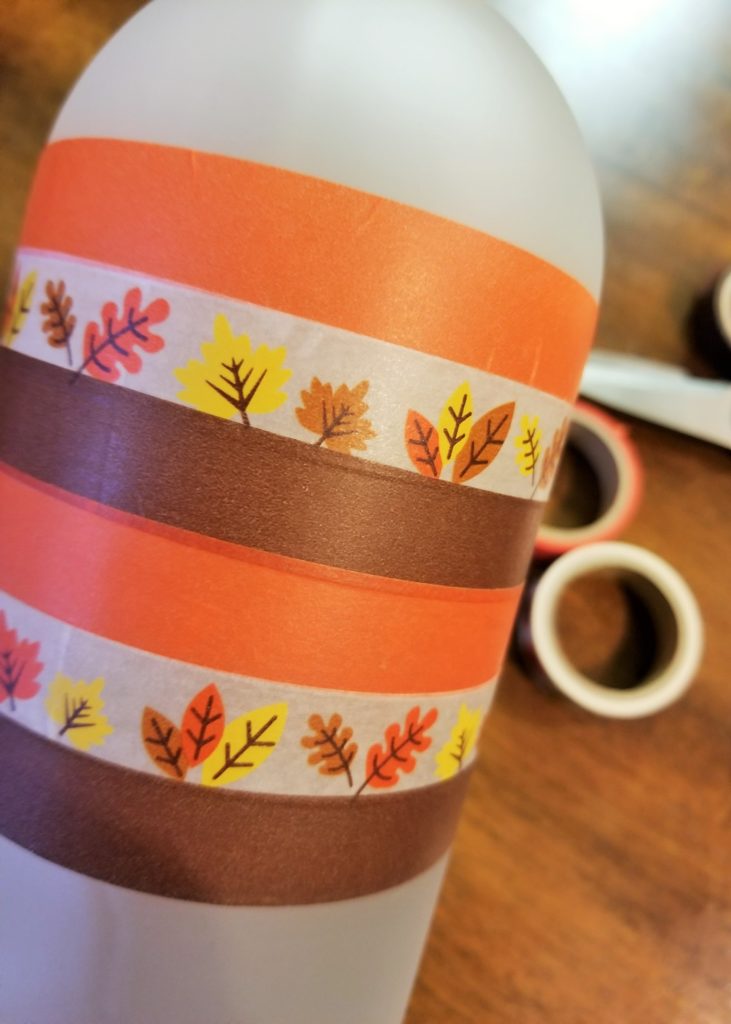 Light it up! Especially if you've got dark stone like I do, adding a little bit of light can make a big difference. Extra light is also helpful when it comes to taking pictures next to the fireplace; I hope that if you have a fireplace you're taking lots of fall and winter pictures near it!
Don't spend a fortune. Keep in mind that there will be many more mantle-decorating opportunities. As you can see, I used very classic pieces – specifically candle holders and vases – because they can be re-purposed and used again for any season and for any reason. I got the pieces at Oriental Trading, where they have lots of decorations for every season and holiday at amazing prices. Check out this selection of fall and Thanksgiving décor! I bet you can guess where I'll be sourcing some table decorations for Thanksgiving!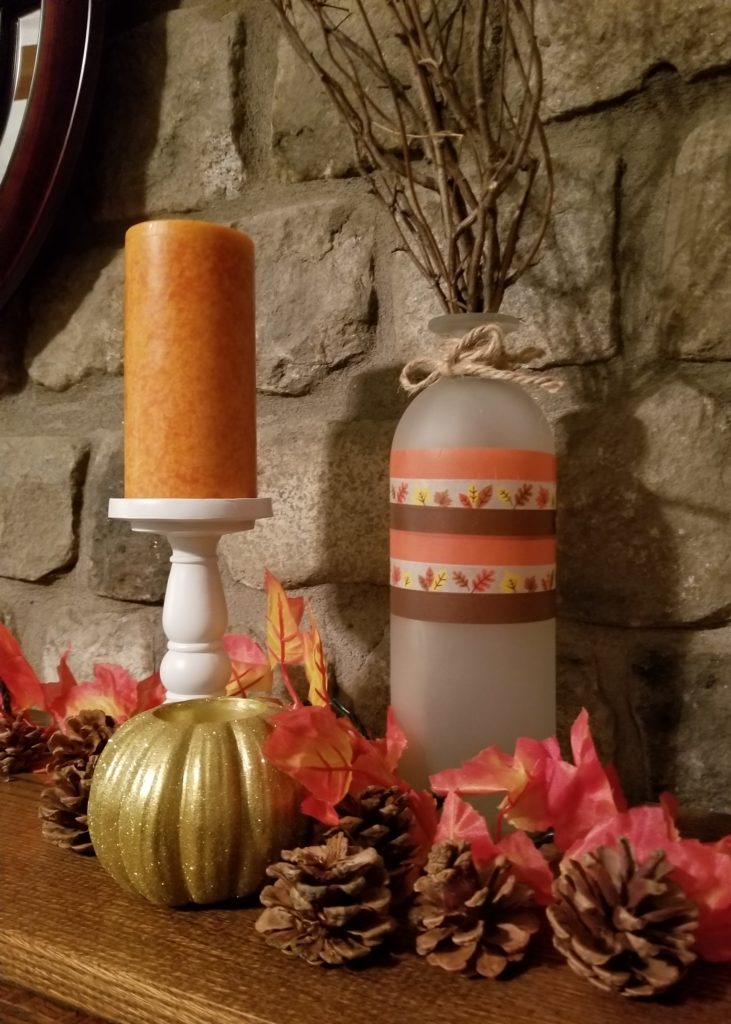 As you know, I use Oriental Trading for many of my holiday needs. Because they've got so many coordinating items, decorating is easy. The quality items always make my home look put together, whether I'm decorating my mantel or hosting a holiday party.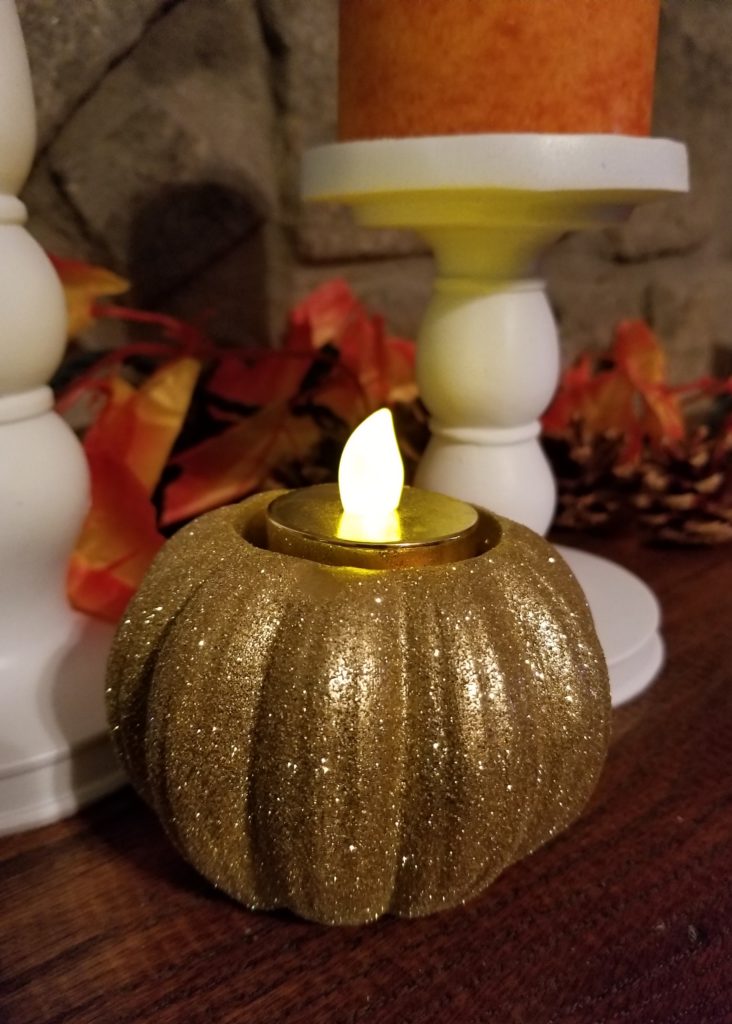 Do you decorate your mantel for Fall? I'd love to hear your best tips!