Wish there was a way to trim down your favorite recipes to create a healthier version? There is! Thanks to my partnership with Harmony Books, I have the full scoop on Trim Healthy Mama's Trim Healthy Table, a delicious Meatball Casserole recipe to share and a fun giveaway, too… check it out: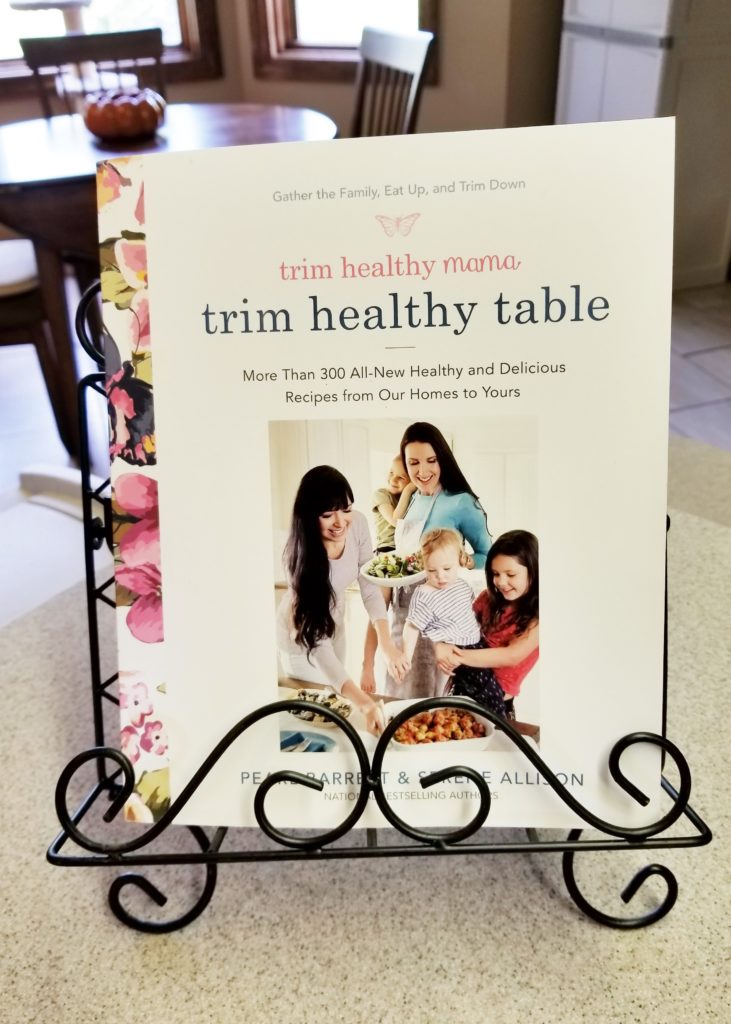 One of the biggest struggles a mom faces is pleasing everyone at suppertime.  How do I know this?  I live it!
Generally I can appease everyone with favorite dishes.  So, that's an awesome solution… but not always.  Lately, that's been truly problematic because I've been getting serious about weight loss and improving my health.  The problem with that scenario is, many of our favorite dishes are not what I would refer to as low calorie or the healthiest of meals.
This leaves me either having to make a separate meal for myself or trying to get my crew to try different meals which is sometimes a win, but not a long-term solution.
What I really needed was a way to trim down our favorite meals without having my hubby and sons declaring mutiny at the dinner table.   Because when you can deliver lighter, healthier versions family favorites without sacrificing flavor everyone is a winner.  And hopefully, my waistline will be, too!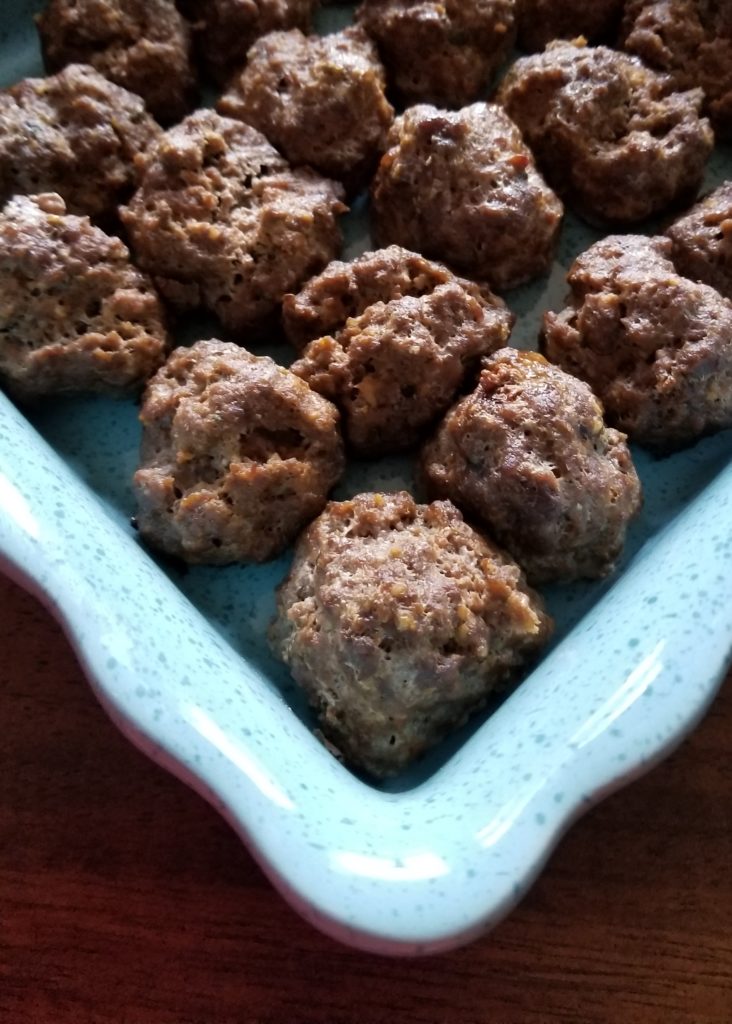 The Trim Healthy Mamas have designed a wonderful cookbook geared toward helping your entire family eat better, feel better and as a bonus, trim down if they wish to. Trim Healthy Mama's Trim Healthy Table contains over 300 family-friendly recipes, including plenty of your favorites and new ideas to love.
One of the first recipes I tried is the Meatball Casserole. We are kind of a meatball-crazy family, using them for pasta dishes, sandwiches and even pizza toppings. We are also a meatball-picky family so I knew this would be a true test of whether the recipes would be a hit or not.
I loved that the recipe calls for using the Marvelous Make-Ahead Meatballs recipe in the book as this is one of the many items you can whip up ahead of time and keep on hand for impromptu meals. The Trim Healthy Mamas want to help us out with our busy lifestyle and do so throughout the book with awesome tips and recipes designed to have us in and out of the kitchen lickety-split.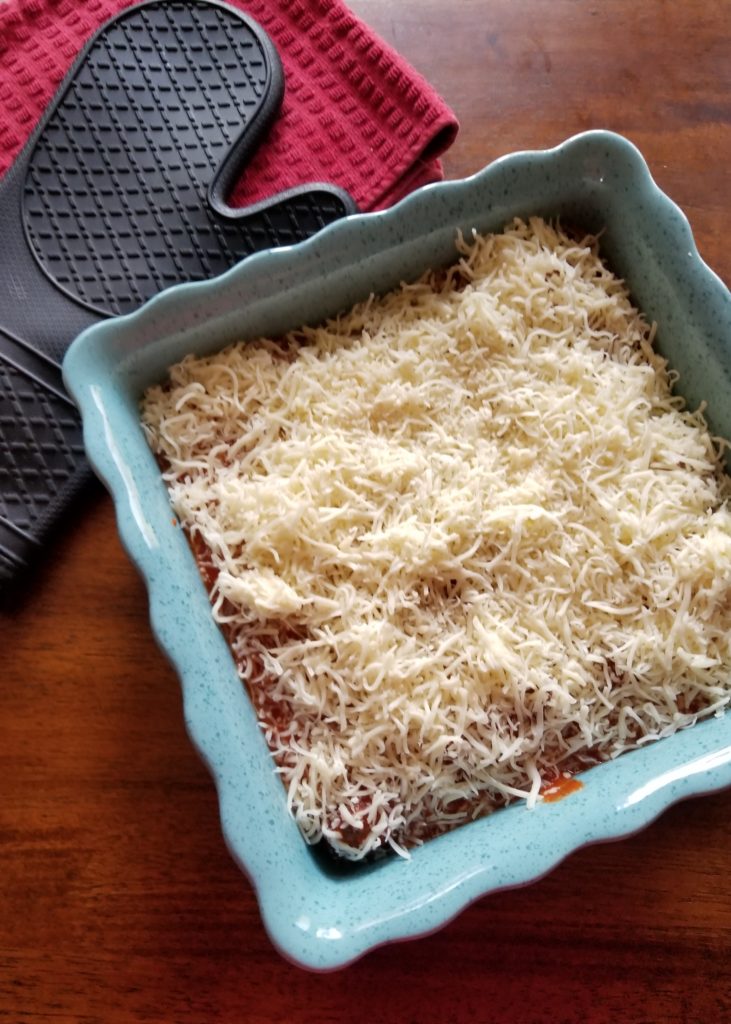 We are all completely sold on the Marvelous Make-Ahead Meatballs and the Meatball Casserole recipe. The meatballs are ridiculously-good, moist and flavorful and the casserole really rocks! If you don't have the book in hand yet, you can swap in your favorite meatless meatball or low-cal, healthier version of a meatball to complete the recipe below, but honestly, I think that Trim Healthy Mama's Trim Healthy Table is worth buying just for the Marvelous Make-Ahead Meatballs recipe along – they are really that dang good!
Reprinted from Trim Healthy Mama; Trim Healthy Table. Copyright ©2017 by Pearl P. Barrett and Serene C. Allison. Published by Harmony Books, an imprint of the Crown Publishing Group, a division of Penguin Random House LLC.
My guys gobbled the first casserole up and asked if I'd make another soon. We all agreed that it would be great with a small serving of pasta and a side salad for a complete meal. We also agreed that the Meatball Casserole recipe would be perfect to serve up on whole wheat subs for lunch or dinnertime.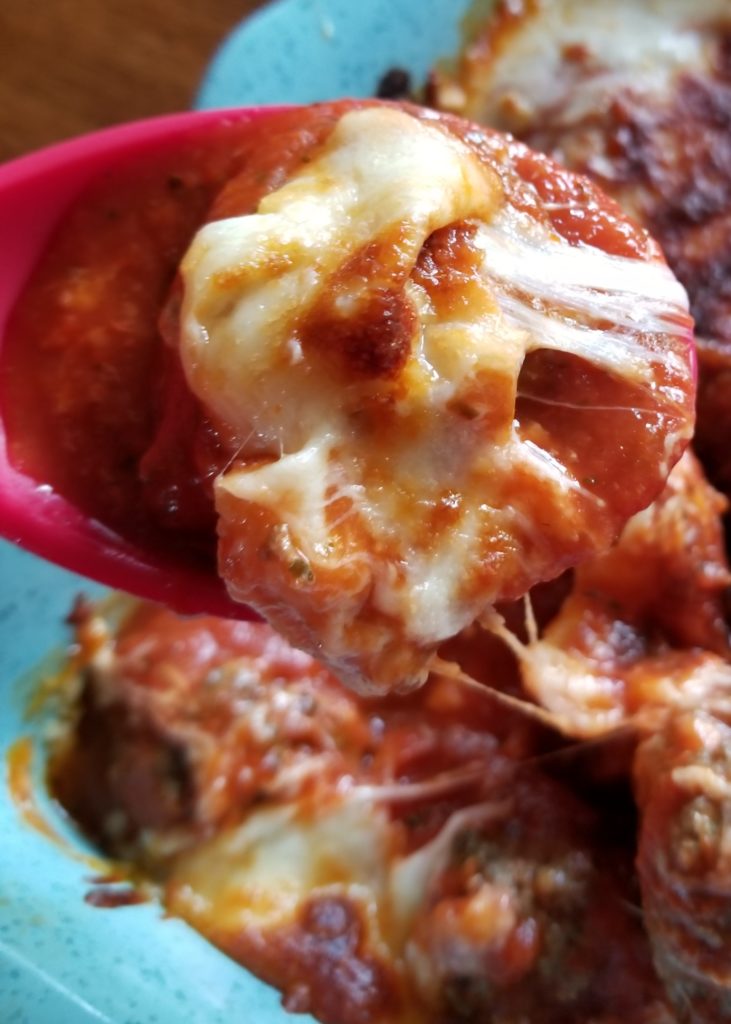 It was great to be able to feel great about what I was serving, knowing it was complimenting my choice to become a trimmer me and that my family was benefiting in the process not on from the rich, delicious flavors of the recipe but the healthier preparation. Trust me when I say you will be amazed by the good-for-you ingredients and how they all come together to make one fantastic Meatball Casserole!
I'm truly in love with the simplicity of instructions, the super helpful advice and even the bits of encouragement sprinkled throughout Trim Healthy Mama's Trim Healthy Table. This is a recipe book that I have a feeling will soon be very dog-eared from daily use!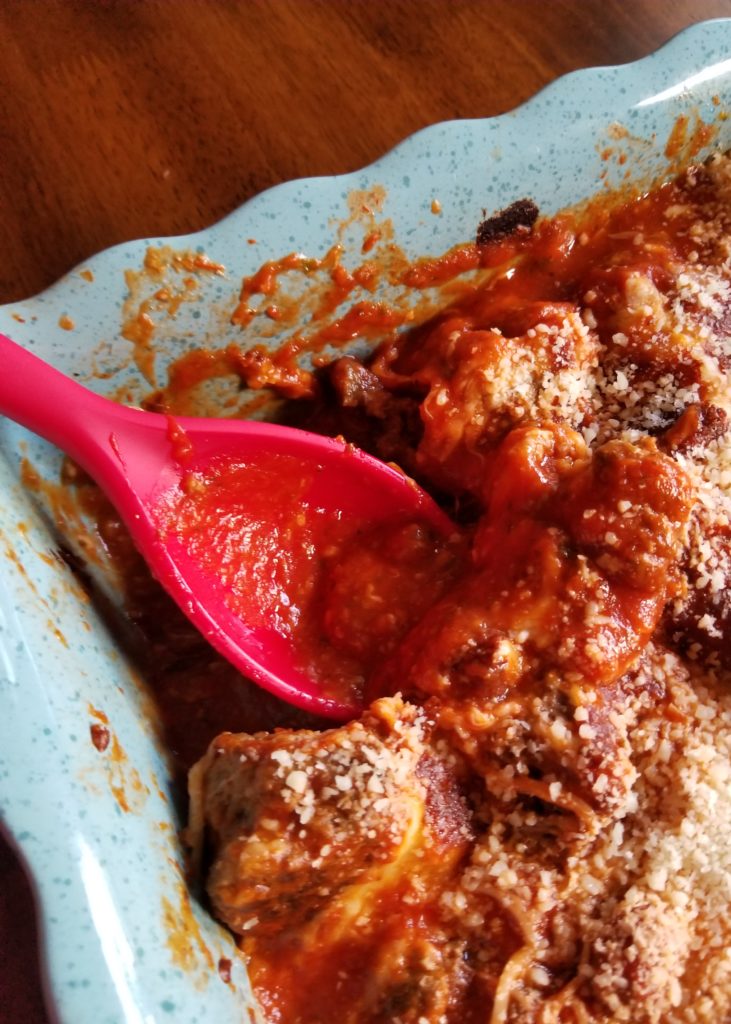 About Trim Healthy Mama's Trim Healthy Table
From the bestselling authors of the Trim Healthy Mama Plan and Trim Healthy Mama Cookbook, a new cookbook for the whole family!
The Trim Healthy Mamas have helped hundreds of thousands of women lose weight and live healthier lives with their bestselling cookbook and eating plan and now they are ready to help the entire family! After experiencing incredible life transformations of their own, readers want to be able to help their families feel better and trim down, too. Trim Healthy Table is just the answer. It bursts with over 300 family friendly, delicious and trimming recipes, along with practical advice on how to healthfully nourish your family without going insane and chaining yourself to the kitchen.
Bestselling authors and sisters Serene Allison and Pearl Barrett have 18 children between them and their two families have been thriving on the Trim Healthy Mama plan for years. Trim Healthy Table contains all their best tips, tricks and encouragement for families, whether large or small. Serene and Pearl shamelessly share cunning ways to get picky eaters gobbling down veggies and other healthy foods they usually detest. You will learn how to painlessly use whole, unprocessed foods, including blood-sugar friendly carbs, fats, proteins, fruits and vegetables to create meals even the fussiest kids (and husbands) will love. You'll also learn how one basic meal can make a whole family happy even with different nutritional needs. The quick and easy recipes include lots of one-pot dishes such as, skillet meals, slow cooker meals, electric pressure cooker meals, casserole and soups. With the recipes you can wake up to hearty breakfasts, prepare bars for on-the-go or try a creamy, quick-to-make smoothie, even Indulge yourself with the many trimming desserts…cake for breakfast is celebrated! And, if you're simply looking for single serve 5 – 10 minute meals, the "Hangry Meal" chapter has you covered.
In addition to the hundreds of recipes, included is a "Simple Start Guide to the Trim Healthy Plan" which concisely explains how you can trim down by getting your blood sugar under control and how to, ever so gently, help other members in your family who may be struggling with weight issues. So, gather your family, bring them to the Trim Healthy Table… eat up… and trim down!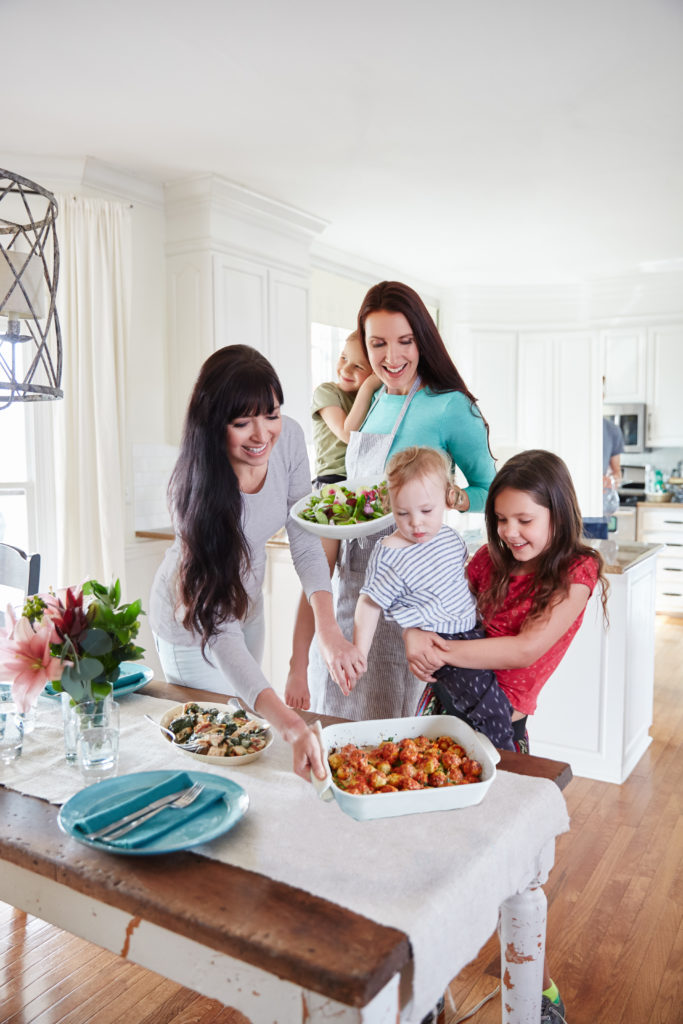 For more information:
About the Authors of Trim Healthy Mamas Trim Healthy Table
PEARL BARRETT and SERENE ALLISON are sisters who share a passion for healthy eating. They both have large boisterous families and love to experiment in the kitchen on ways to best nourish their families while staying slim and healthy in the process. They are former Christian recording artists who traveled extensively for the record label, but they relinquished their touring careers to embrace a life at home with children, dinners, dishes, and diapers. They never looked back.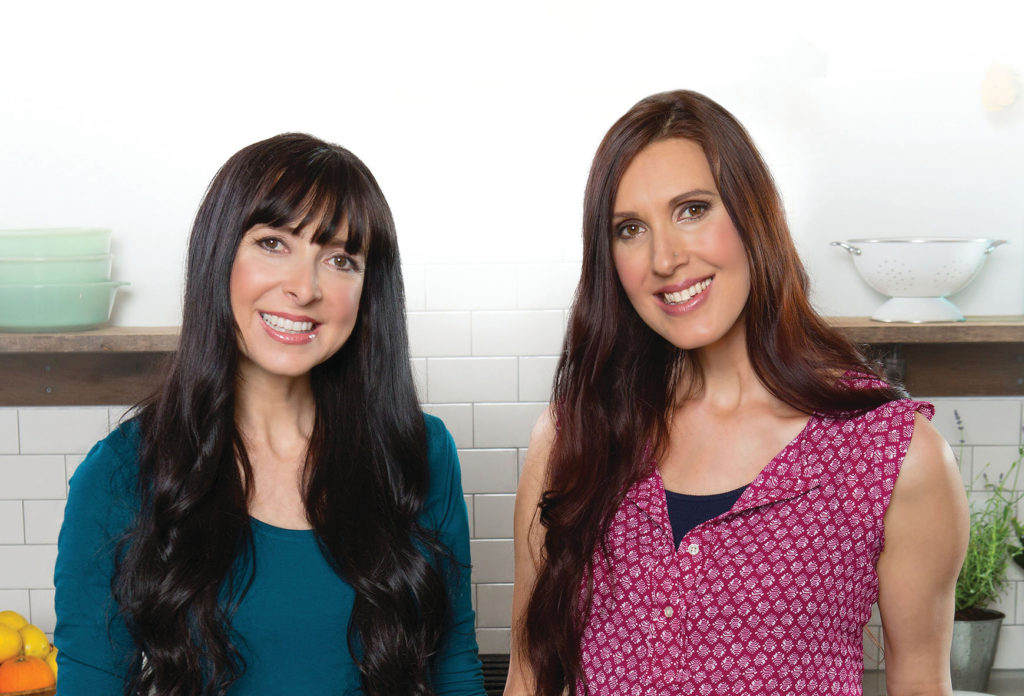 Win a copy of Trim Healthy Mama's Trim Healthy Table
Want to have your own trim healthy table?  One (1) Rural Mom reader will win a copy of Trim Healthy Mama's Trim Healthy Table!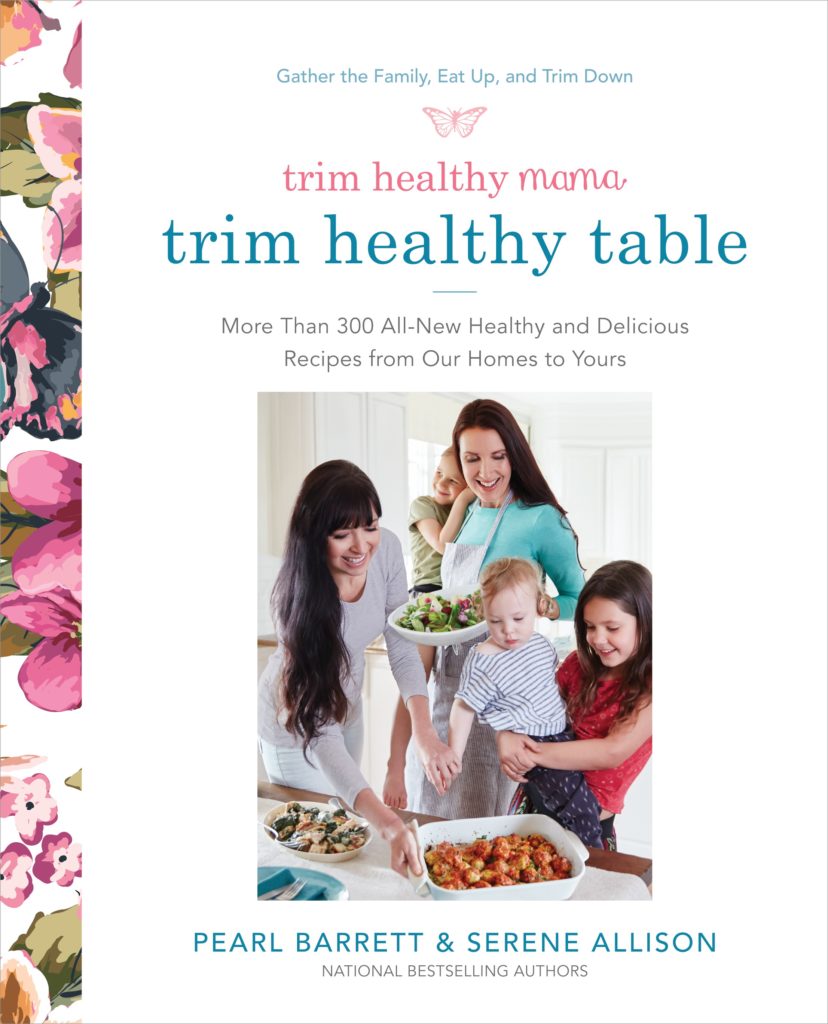 Open to US residents only
Prizing provided by Harmony Books
ENTER via the Rafflecopter below:
CONTEST ENDED – Congrats to Winner Grace H.! 
Are you working on losing weight or adding healthier meals to your table? What recipe would you like a trim healthy makeover for?