SHOPKINS: WORLD VACATION is now available on DVD tomorrow and fans everywhere are invited to celebrate this weekend!  Thanks to my partnership with Universal Pictures Home Entertainment, I have the scoop on the film and fun ideas for hosting your own SHOPKINS: WORLD VACATION viewing party!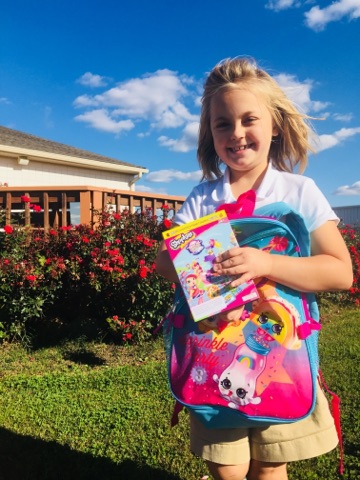 The super cute collectibles everyone loves have a brand new movie for 2017! SHOPKINS: WORLD VACATION is now available on digital, DVD and on On Demand! The DVD comes with a free exclusive Biscuit Bandit toy and the DVD and digital versions come packed with special bonus features including exciting new sing-a-long songs and a never-before-seen webisode.
My granddaughter is a huge Shopkins fan and she's already celebrating with some wonderful Shopkins products Unviseral Pictures Home Entertainment sent our way.  To celebrate the launch of the film, the Shoppies are calling on fans across the United States to join the largest simultaneous screening on Thursday, October 19 at 7pm ET.  We have some awesome ideas for you to help make your festivities even more fun… read on!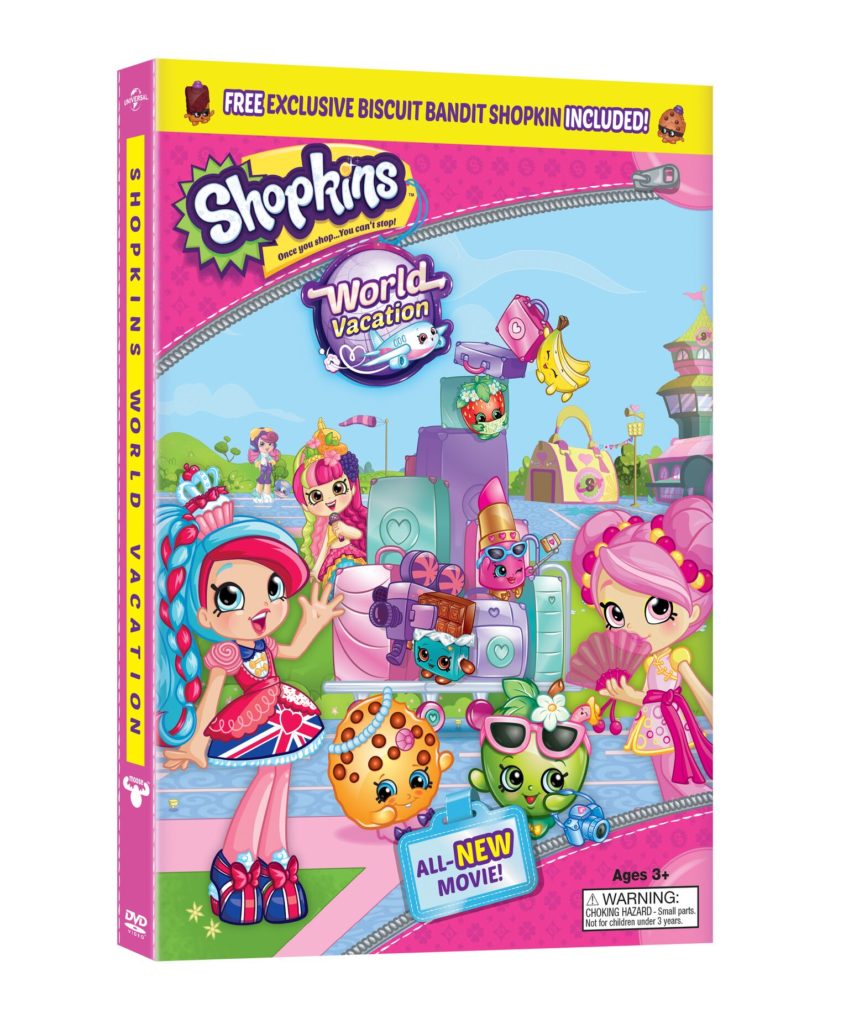 How to host a SHOPKINS: WORLD VACATION Viewing Party
Every great party begins with great planning.  Follow these simple steps to put together a wonderful celebration lickety-split!
First, purchase or download the adorable SHOPKINS: WORLD VACATION
Next, invite your besties over for a fun movie night.  Join in the big celebration by planning your party for Thursday, October 19 at 7pm ET.
Pick up some snacks for the party.  As Kooky Cookie is a star in the new film, well, some cookies would be fun to have on hand.  Slices of fruit are another great snack idea to celebrate all the fresh fruit-themed Shopkins.  You could also pick your child's (or grandchild's) favorite Shoppie or Shopkin and theme the foods around it (as well as your party decorations, too.)
Download your at-home premiere pack (see below.)  You'll find all sorts of party favors and activities to print out including some awesome "Shopkins Shake" dance instructions!
Gather everyone and everything together for a fabulous SHOPKINS: WORLD VACATION viewing party celebration!
During the party, share your favorite scenes on social media with other Shopkins fans using the hashtag #ShopkinsWorldVacation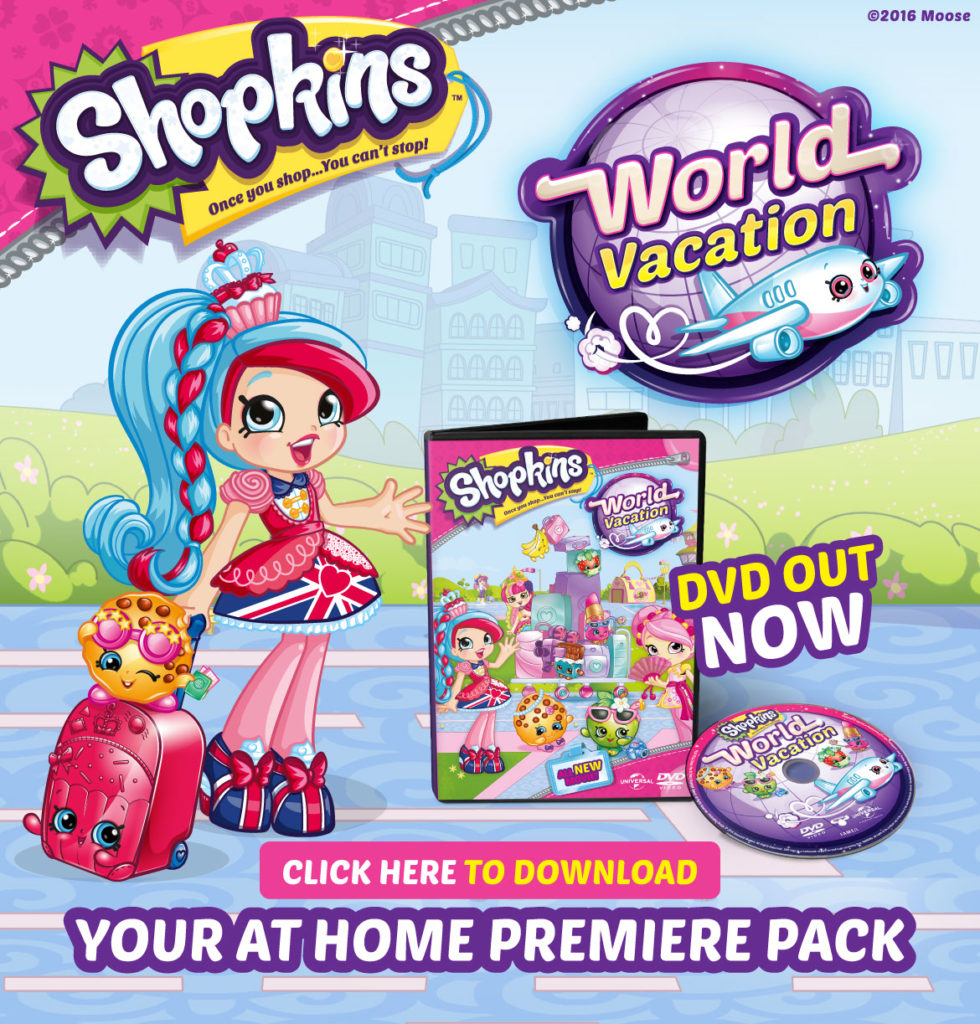 Access the At Home Premiere pack that includes fun printables here:
About SHOPKINS: WORLD VACATION
The long-awaited sequel sees Kooky Cookie win the trip of a lifetime to London, but it's not long before plans start going awry… soon Kooky Cookie and her pals are hopping from Paris to New York to Tokyo. But with the mischievous Biscuit Bandits on the loose, can the Shopkins and Shoppies save the day?
The film features a high-flying new soundtrack including the catchy toetapper 'Anywhere In The World'. Make sure you've got your boarding pass!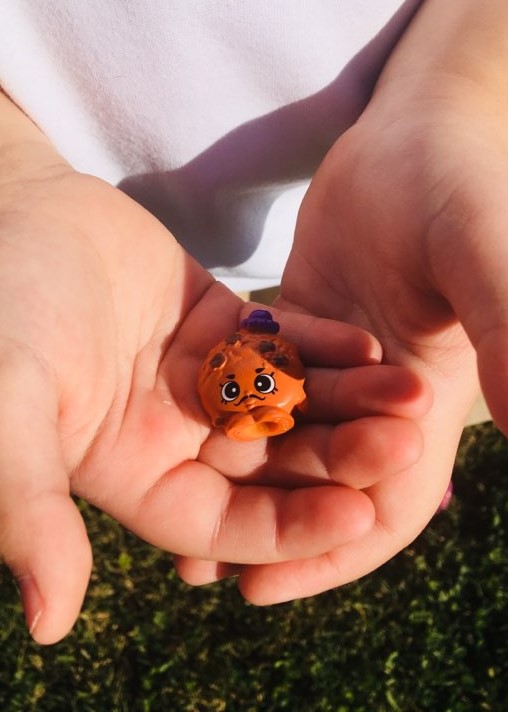 Bonus Features on DVD and Digital
• Shopkins Bring Europe to Jessicake
• Move It Like You Mean It Karaoke
• Ready To Go Karaoke
Run Time: 1 hour, 10 minutes