I've always been intrigued by Norse mythology and growing up, Thor was one of my favorite comic book heroes. So, it's no surprise I'm anxious to see THOR: RAGNAROK (in theaters November 3rd.)  Of course there is much merriment and celebrating in our home, too, prior to an awesome Marvel movie, so I'm thrilled to share these super cool ideas from our friends at Disney/Marvel for some special Halloween-themed fun.  From Hela pumpkin carving templates to a delicious Mjolnir candy apple recipe, we have you covered from now through opening day!
Did you know that some of the Norse mythology traditions are still embedded into our culture today?  The days of the week we currently use have roots in their original Icelandic names – Tiwsday, Wodensday, Thorsday – they were named after the Norse gods.  In this spirit, it's time to celebrate "Hela-ween" with us!
Check out these "Hela" inspired DIY ideas which includes a pumpkin carving design, instructions on how to transform into "Hela" for under $25, and a yummy, fun candy apple recipe:
Hela Pumpkin Template
Hela, from what I can see in the previews, is quite the scary character in THOR: Ragnarok.  Seems fitting to carve this awesome pumpkin shape for a haunting Halloween!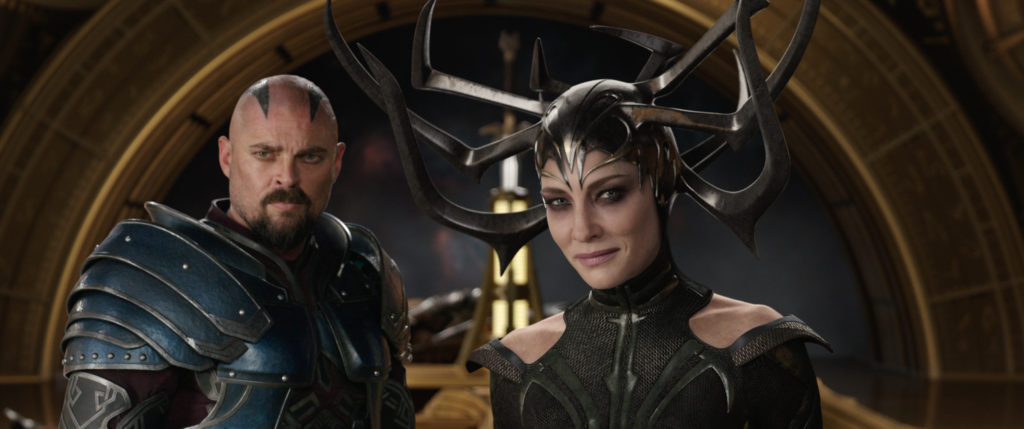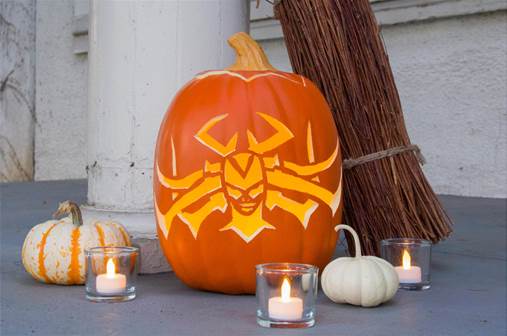 Hela's Headdress DIY
Greeting the kiddos for trick-or-treating in full Hela Headdress could be super fun!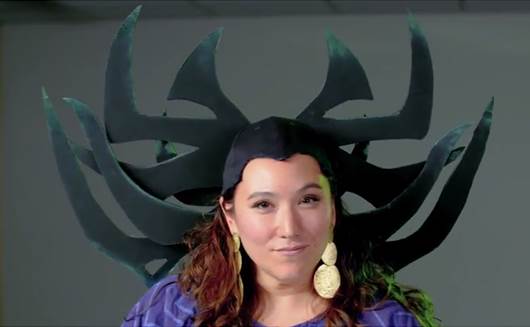 Mjolnir Candy Apples Recipe
In ancient Norse mythology, the day of Ragnarok means the end of the world for earth and for the Norse gods.  Hopefully, Thor and Mjolnir have some tricks to best the final battle (and I suspect they do,) in THOR: RAGNAROK.  While you're waiting to find out, much on these delicious candy apple goodies!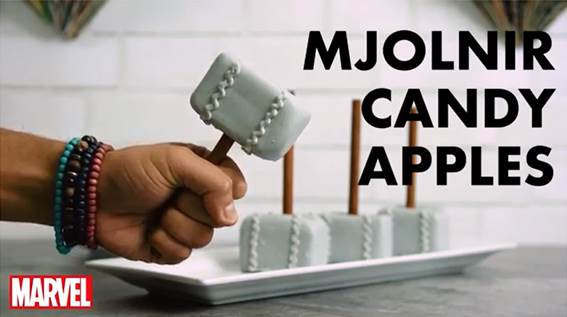 For more information about THOR: RAGNAROK: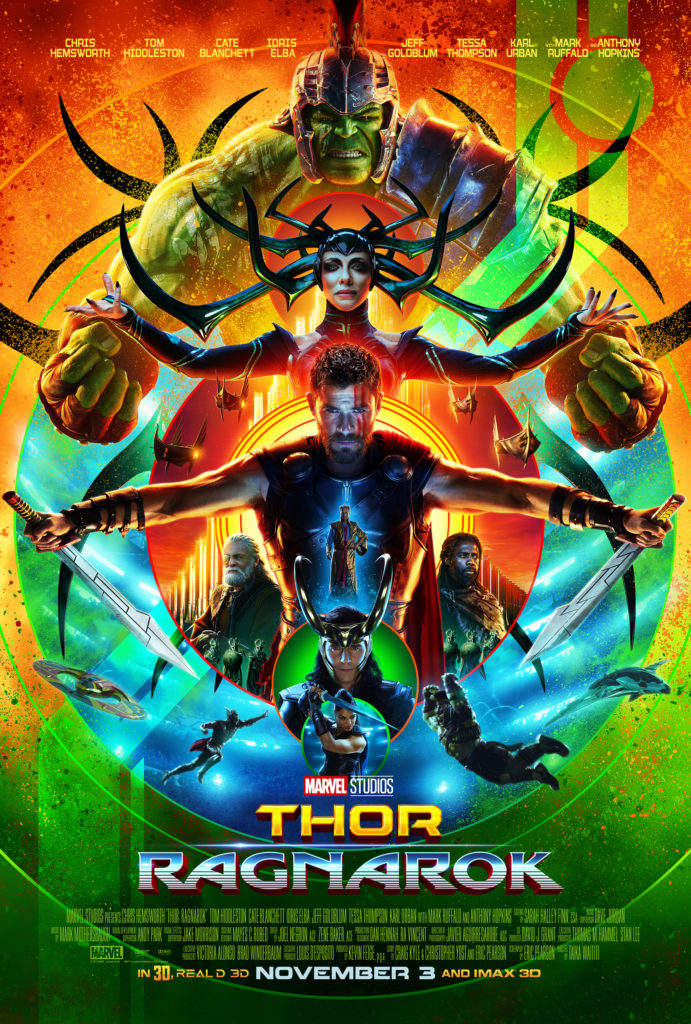 THOR: RAGNAROK opens in theaters everywhere November 3rd!