You'd be surprised at how much a mailbox affects curb appeal. It's such a small thing, but when someone is searching for your house – whether that be out of town guests, a delivery truck, or your chimney sweep, they likely follow the numbers on the mailboxes. Your mailbox may be the first impression someone has of your home, and that's especially true if you have a long driveway. A nice rustic mailbox quickly distinguishes your homestead and adds country charm to your rural setting.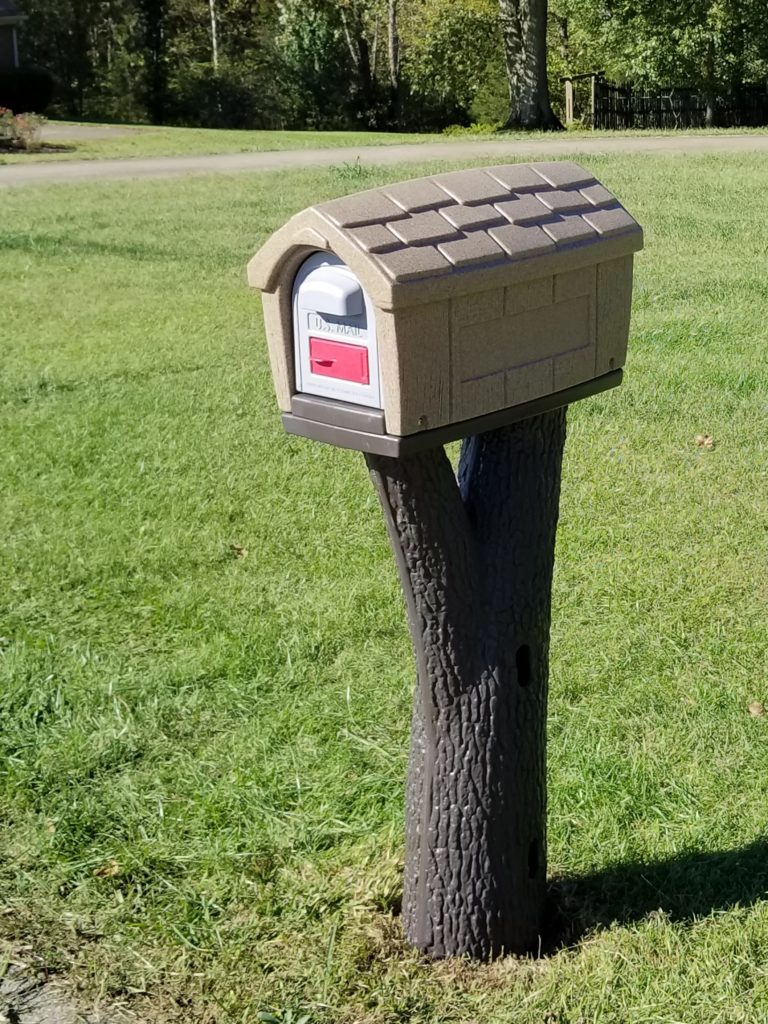 Thanks to our partnership with Simplay3, we recently received and installed this Rustic Home Mailbox (pictured). The thing that drove me to it first was the look. It really does have so much country charm! It was hard to decide between this one and the Rustic Barn Mailbox, but ultimately, we decided that the former was a better fit for our new home.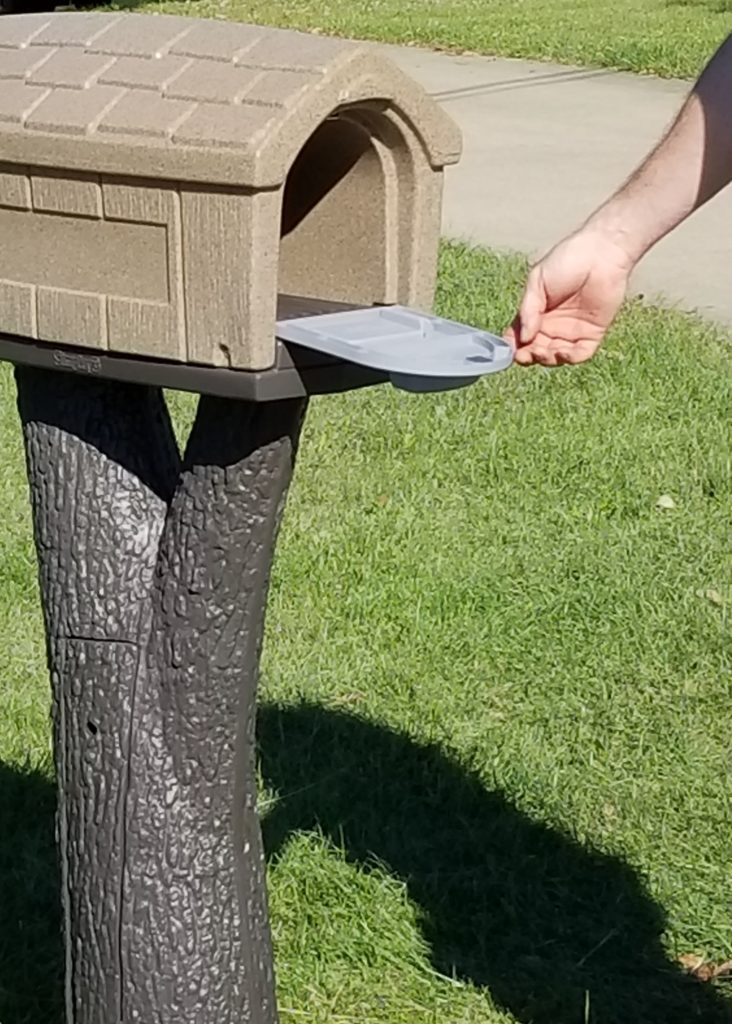 The charming design, however, isn't the only thing that I like about this mailbox. For example, it's one of the few mailboxes I've seen with magnetized front and rear doors for easy access. Trust me on this – there's nothing quite as disturbing as opening your mailbox to find a friendly neighborhood arachnid perched on the electric bill! The ability to open both sides makes this scenario a little less likely. The more it's open, the less inviting it will be to web-weavers in the back corner. Also, the rear access door allows you to pick up the mail without getting too close to the road…or stepping the inevitable puddle the mail truck's tires put in front of the mailbox in the Spring!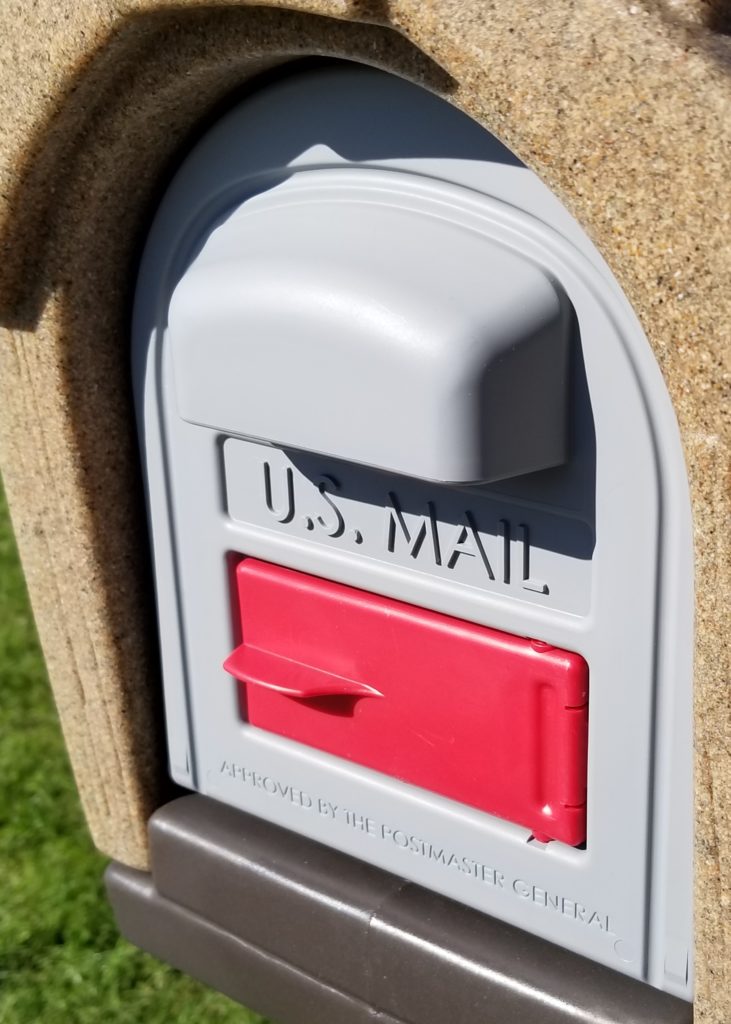 Assembly was a breeze – the mailbox mounts on a standard 4×4 post that you can get at your local lumber yard. It even came with mailbox address numbers and mounting hardware so there were no last-minute runs to the hardware store to grab a necessary bolt.
Now that I've installed the mailbox, my favorite feature is the flag. Instead of flopping around on the side of the mailbox, the flag swivels out from the front mailbox door. It allows the postal workers to see and maneuver it clearly. Speaking of the postal workers, this heavy-duty mailbox meets USPS standards for traditional and contemporary mailbox designs.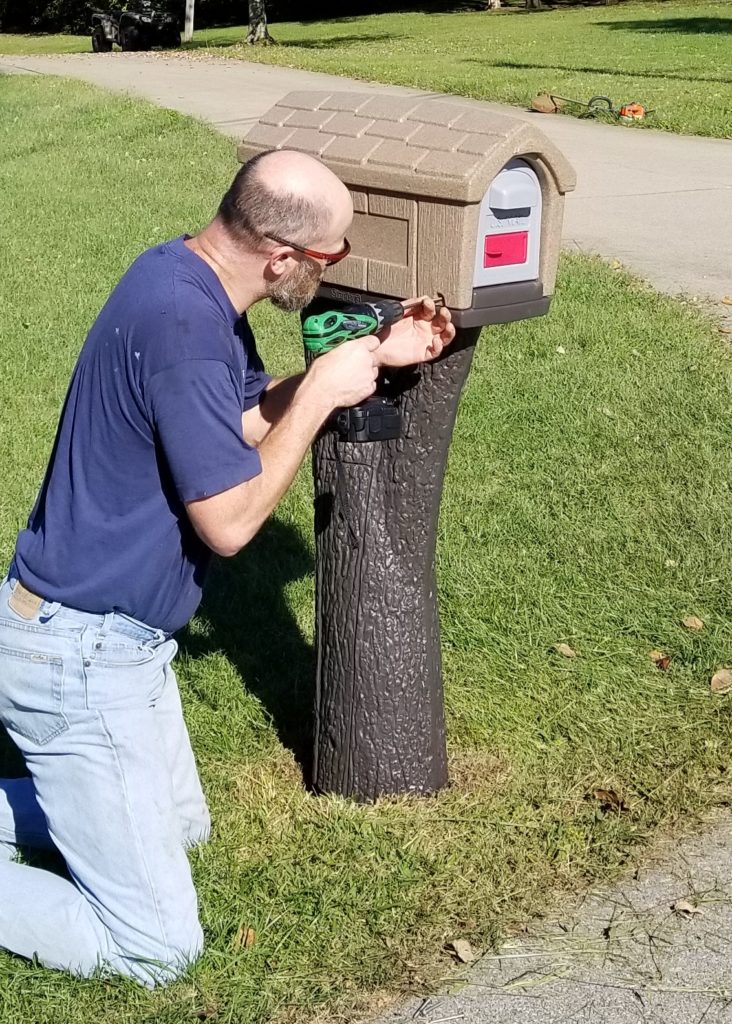 Of course, once you have an adorable mailbox like this, it's essential to accentuate it a little bit! One way to do that is with plants. Tip: When choosing flowers to adorn your mailbox post, you'll want to be sure to use low profile varieties that won't grow too tall. You can also take your curb appeal to the next level and line your entire driveway with florals and decorative plants – hanging or otherwise.
Here's another idea: consider decorating around your mailbox and driveway with the seasons – fall flowers, scarecrows, and cornstalks look great this time of year, and in a few weeks, you may want to add a festive mood to your home with holiday decorations, too.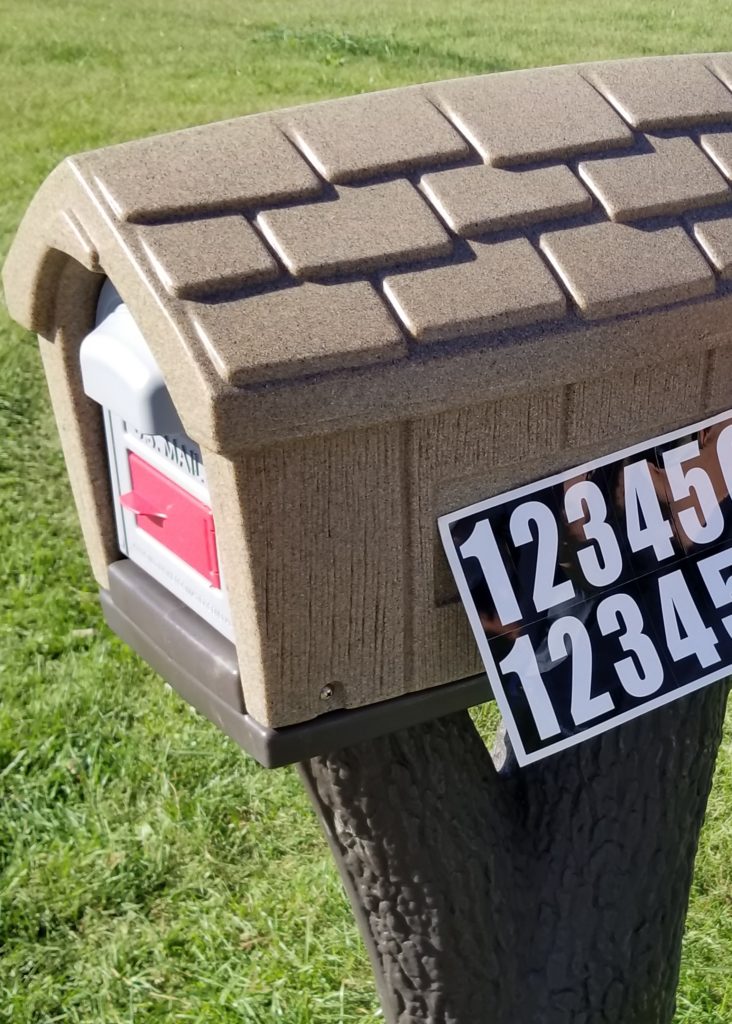 Additionally, if you live in a place that gets dark around 4:30 in the winter (Northern East Coasters, I'm talking to you!) you may want to add a little light to your property entrance with solar lanterns. Not only do they look great to passersby, they'll help you out if you forget to check the mail or walk the dog after dark.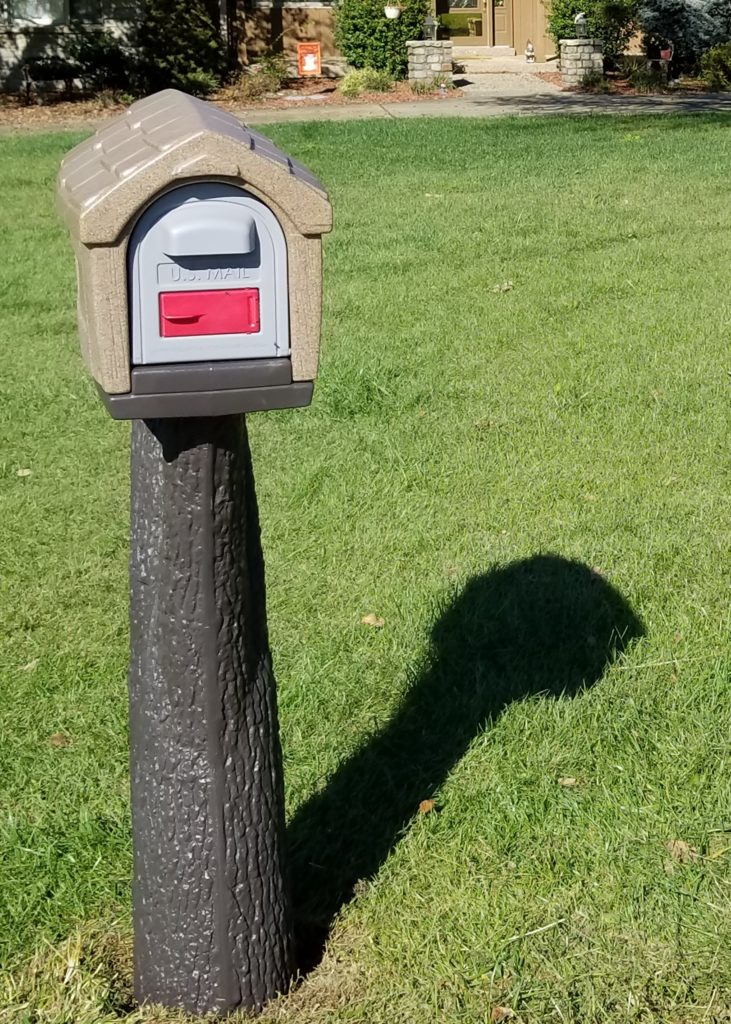 Updating your property with a new mailbox can make a huge difference in the way your home is perceived, not just to your neighbors, but to you, too. Even if you have a mailbox full of bills, it's still fun to get the mail!