Redoing the roof of your home is a solid investment in both infrastructure and style. In addition to providing shelter from rain and other elements, a good roof can add a touch of beauty to your home. According to HomeAdvisor, homeowners spend about $6,600 for a new roof on average.
Before you go dumping thousands of dollars into putting a new roof over your head or putting a roof on your newly built home, you should understand what goes into a roofing project and what decisions you have to make. Here are some things to consider before installing a new roof.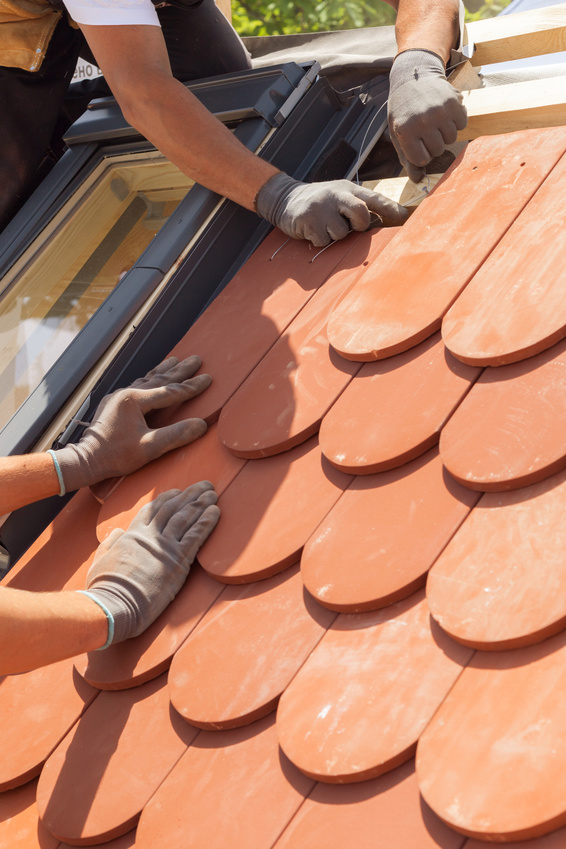 DIY vs. Hiring a Professional
The first decision you'll need to make is whether you want to tackle this project yourself or call a professional for help. There are benefits to both choices, but you'll need considerable knowledge and a strong work ethic if you want to do it yourself.
If you choose to embark on your own roofing project, you'll need to know what goes into designing a roof. This includes the materials needed, the slope of the roof, the installation method, the code requirements, and how you're going to work around any obstacles such as skylights. You can find most of this information online if you're willing to do some research, but it will take some time, and you'll have to account for all of the labor. On the plus side, you'll save money by doing your own roofing.
Choosing to call in a professional for your roofing project has its benefits as well. A professional will have all of the knowledge needed to ensure your roof adheres to codes, has the proper slope, and will last for years to come. When you install your own roof, a mistake could end up costing you big-time down the road. However, you are going to spend quite a bit of money to hire a professional, so doing it yourself may be the better option if you value your money more than your time.
Roof Material
One of the most important choices you'll make when building a new roof is what material to use. The material you use determines how long your roof will last and how easy it is to build. It's hard to choose the best roofing material, but here are the pros and cons to some of them.
Composite shingles are cheap and easy to install, but they don't last all that long. Wood shingles are tough, but susceptible to weather and moss growth. Metal roofs function well if they're installed correctly, but are prone to bending or separating. Wood shakes are durable but require lots of maintenance, and clay tile is prone to cracking despite its strength. The toughest roofing material is slate, but it requires a lot of support underneath.
Type of Roof
Although most homeowners opt for a traditional gable roof, there are tons of other options when it comes to roof shapes. If you want something that looks a bit more stylish, you may want to opt for a mansard or Dutch gable roof. However, each roof provides different drainage and structural benefits, so you'll want to choose carefully based on your region.
If you live in an area that gets heavy rainfall or snow, you'll want to go for a gable roof. You can alternatively choose a hip roof, but they do have a risk of leaking if they aren't installed right.
For those who live in more dry, moderate climates, there are more possibilities. Gambrel and mansard roofs are shaped in a way that they allow for more living space near the roof. This makes them good choices if you want to have a functional attic or loft.
No matter what you choose, make sure you conduct plenty of research before tackling a roofing project.