One of the biggest requests I receive lately from friends traveling in Kentucky is "where can I find an authentic agritourism experience."  I always have to smile because the entire state of Kentucky happens to be one big agritourism adventure!  The newest stop I've added to my "highly-recommend a visit list" is Georgetown Kentucky, a location rich with Kentucky history and an abundance of farm fresh fun!
Located just North of Lexington, Georgetown has all the big city appeal you could ask for coupled with Southern small town charm.  This perfect blend of both rural and urban will ensure everyone on your trip finds activities to enjoy.  If you are specifically looking for agritourism opportunities, you'll easily be able to fill your calendar with everything from apples to horses to farm-to-table dining and more.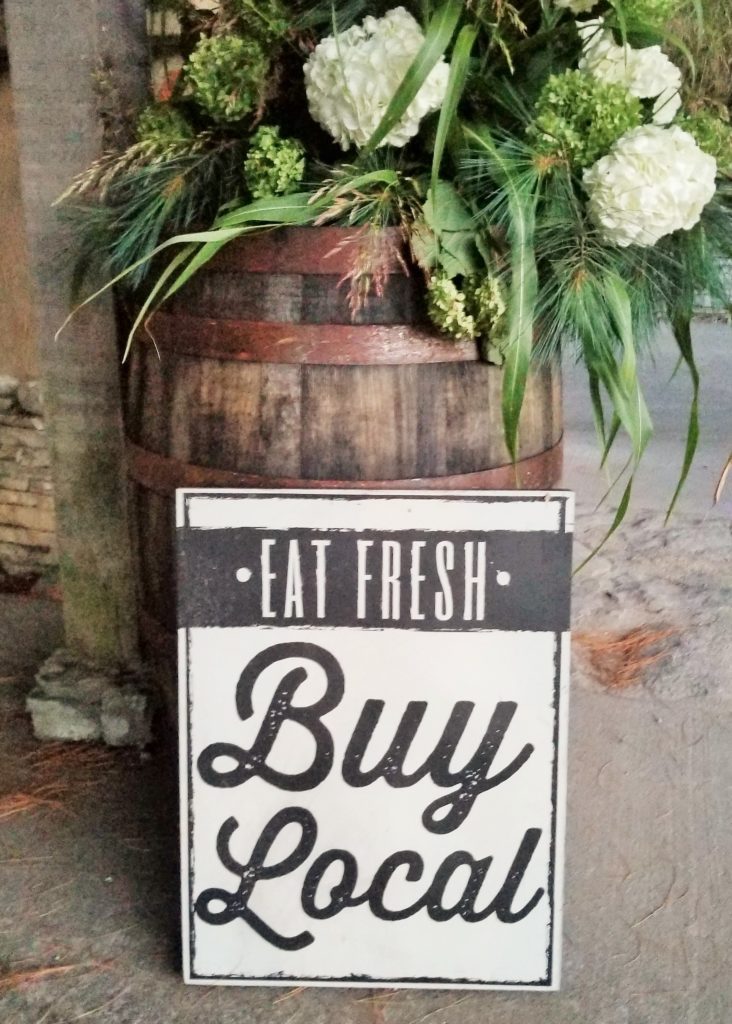 One of the best parts of exploring backyard travel is having the local inside scoop on all the hot spots and happenings.  I recently scoped out a few stops in Georgetown that are now favorites, locations I'll be returning to with my family… (special thanks to Georgetown/Scott County Tourism for helping to show us around town!)  Check it out:
Evans Orchard and Cider Mill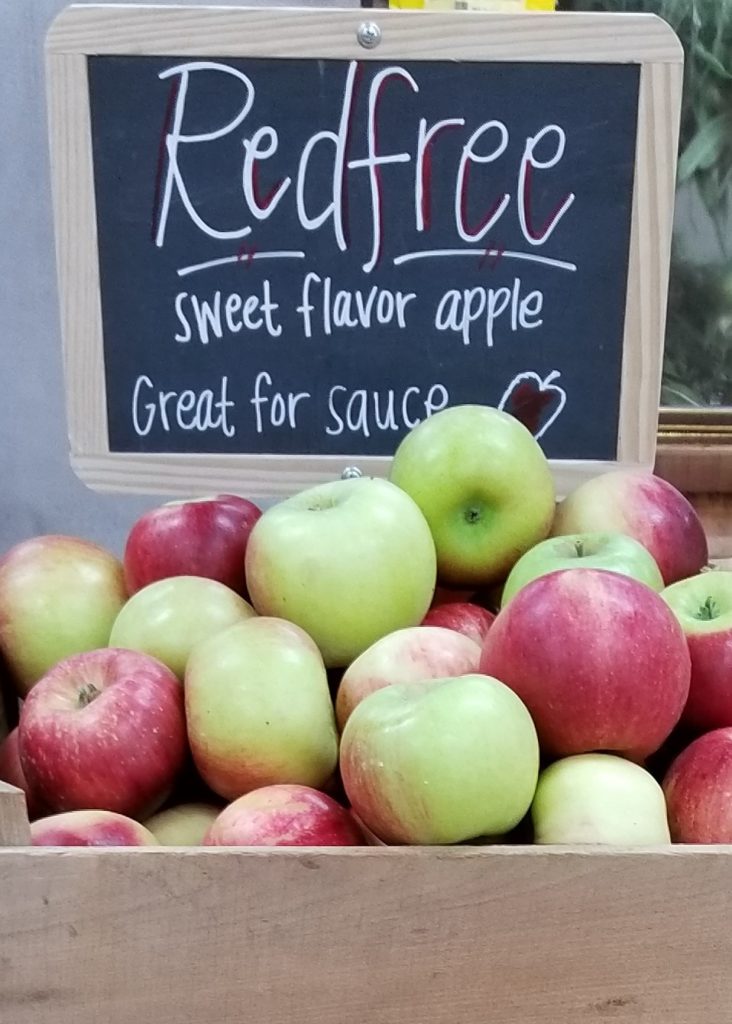 Growing up in the North, I was blessed with an abundance of apple orchards and cider mills to choose from.  I'm now doubly-blessed to find an apple orchard close by in Kentucky that rivals its northern counterparts!  Evans Orchard and Cider Mill is chock full of family fun activities, pick-your-own experiences (flowers, strawberries, apples and more seasonally) and shopping galore.   A total foodie haven complete with an indoor farmers market, cafe, bakery, cider mill and even homemade fudge.
While you are visiting, be sure to try Evans Signature Pulled Pork Sandwich made with the orchard apples and locally sourced pork.  It's a unique blend of flavors that will have you craving more.  Bring the whole family out and spend the day as the kids will absolutely love the Evans Orchard Play Area complete with a jumbo jumper and hay castle.
Kentucky Horse Park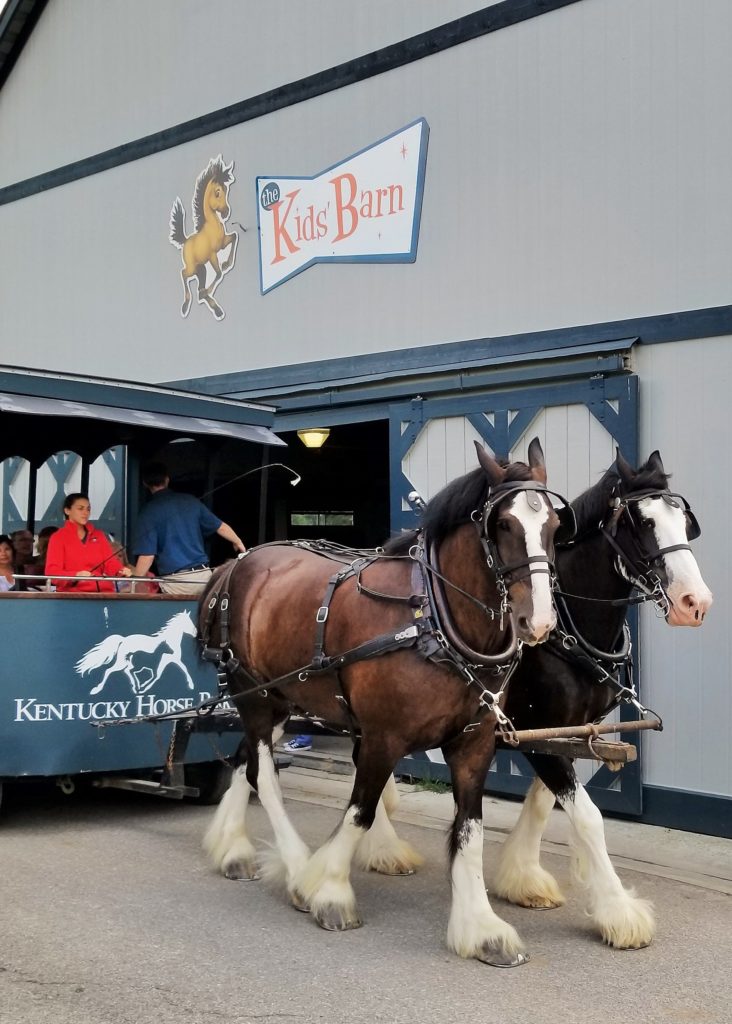 At the Kentucky Horse Park, the term "park" is a bit deceptive as the attraction is a 1224 acre working horse farm that also houses equine competition facilities, museums and an educational theme park.   Whether you have a love of horses or simply want to view stunning Kentucky landscapes, a stroll around the park is a memorable journey.
For a hands-on experience, schedule a horseback or pony ride (seasonal) or hop on the horse drawn trolley tour.  Guests can also participate in the "Groom and Shine" a demonstration that teaching proper horse health care.  Right now, the Kentucky Horse Park is celebrating Man O' War, an American icon and the greatest Thoroughbred in history with a special exhibit.  Be sure to leave time to visit the attraction and to explore the International Museum of the Horse.
Yuko-En on the Elkhorn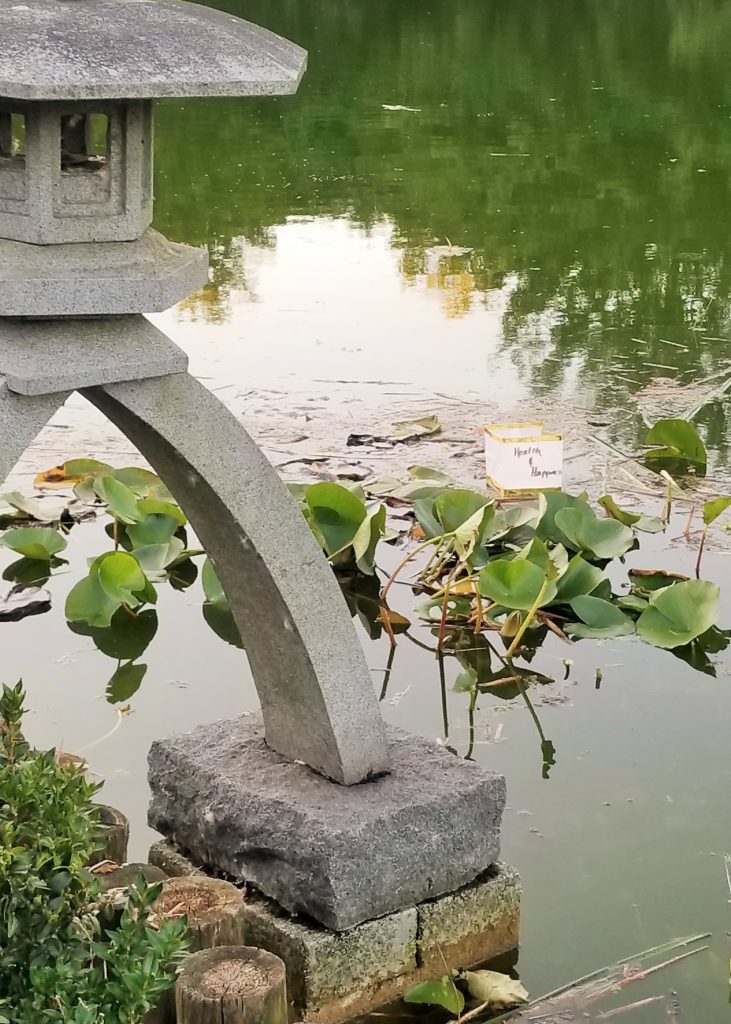 Stroll the paths of Yuko-En, the official Kentucky Japanese Friendship Garden, and discover tranquility along Georgetown's Elkhorn Creek.  This quiet five-acre garden filled with subtle and striking beauty changes throughout the seasons, so you'll enjoy a new experience each time you visit.
Sit by the Koi pond and breath in the enchanting ambiance or pre-schedule a personalized tour of the garden during your visit.  You may just find a renewed sense of wonder and appreciation for nature.
Seed to Feed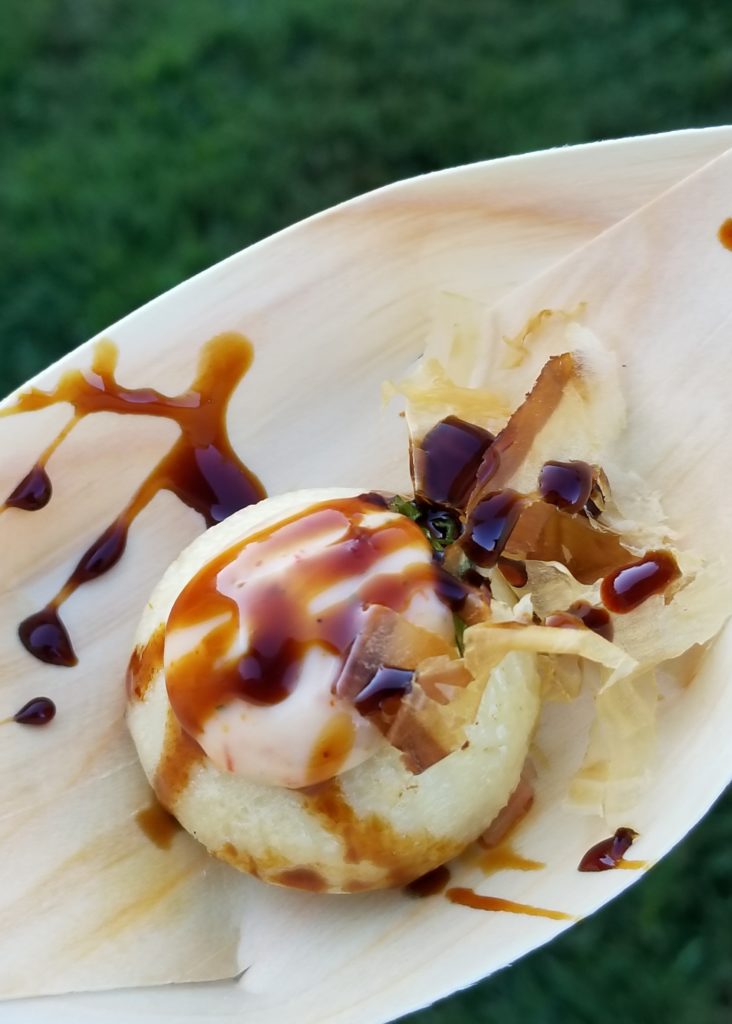 Local Feed, a scratch farm-to-table restaurant located in the heart of Georgetown, co-sponsors a Seed to Feed Kentucky Department of Agriculture Food to Fork Program dinner series (June-October) that offers legendary one-of-a-kind dining explorations.  Menus are created and prepared by top chefs in the region and local businesses help provide the venue, decor and activities for the event.   Proceeds from the dinner are designated to local charities.
If you aren't able to catch one of the Seed to Feed dinners, a stop at Local Feed will certainly quench your appetite for an authentic artisan farm-to-table foodie scene.
More Georgetown Kentucky Agritourism Stops You'll Love
Old Friends Retired Thoroughbred Farm – Home to over 100 retired horses, this 136 acre farm offers guided walking tours (seasonally) and special events.
Buffalo Girls Barn Quilt Trail – If you are crazy about farm chic, the beautiful quilt squares adorning barns, yards, and fences along the country roads will charm your artisan soul.
Country Boy Brewing – Local craft brewery offers currently hosts food truck events and will soon be offering behind-the-scene tours.
Elmwood Stock Farm – This 6th generation family farm offers workshops and "From The Ground Up Farm Tours" and specialty book-your-own-experience farm tours.
For more information on all Georgetown has to offer including lodging and dining options, visit http://georgetownky.com/