Summer is winding down, back-to-school season is in motion and the holiday season will quickly be upon us.  Whether we are thinking about teacher classroom donations or upcoming gift-giving, the season offers ample opportunity to involve our children and help instill the notion that is equally important to give as it is to receive.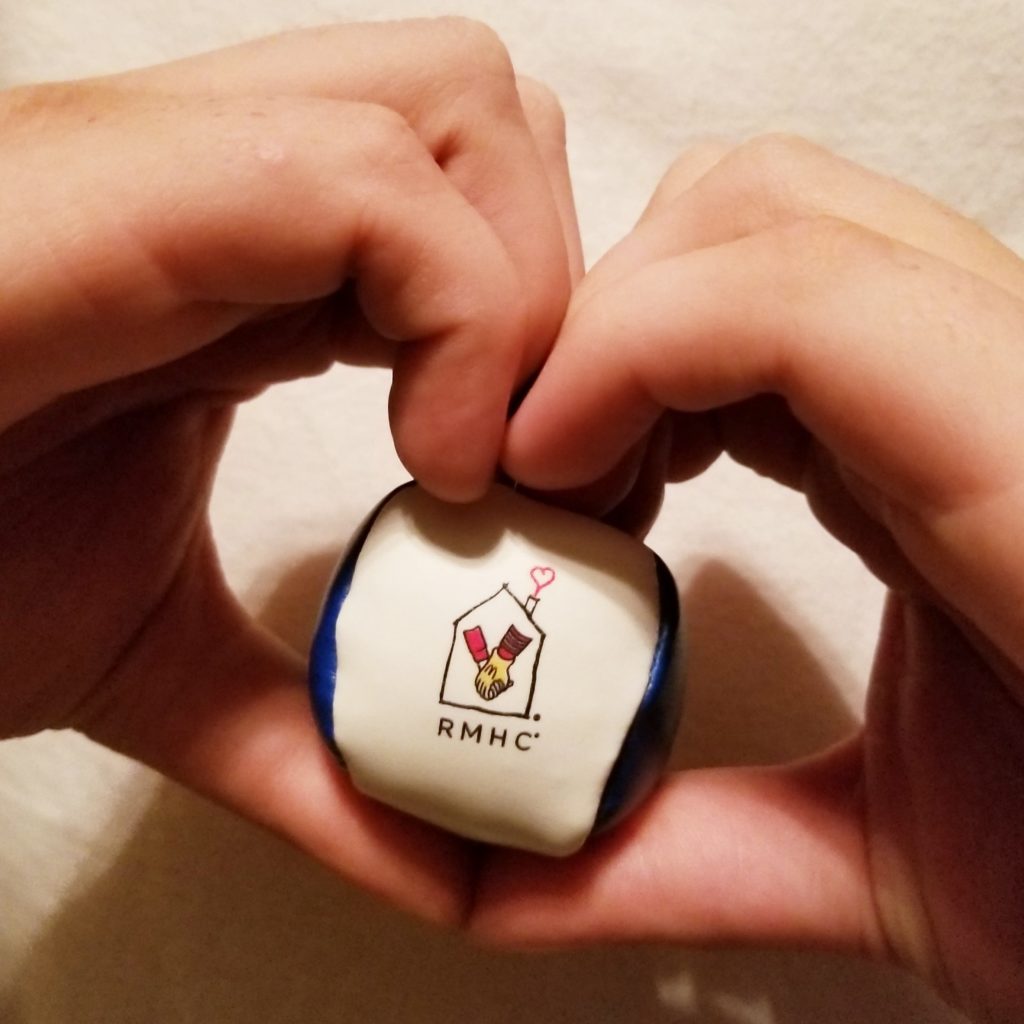 There's a deeper value of giving that can also be easily taught around the holiday season, when opportunities to help with community events and local charity needs are in high demand. The importance of giving without expectation of return, compassion for those in need, and the chance to model good citizenship are invaluable lessons we can endow our children with.
As I'm actively involved with several community charity and social programs, my children have grown up drawn in to volunteerism from an early age. Though I knew on a intrinsic level the values of serving one's community and compassion for others were being communicated to my children through action, as they have grown, it is clear they possess an inherent willingness and desire to embrace a giving attitude. They never shy away from helping with a volunteer activity and often ask to volunteer for new programs – which certainly keeps us busy (in a good way!)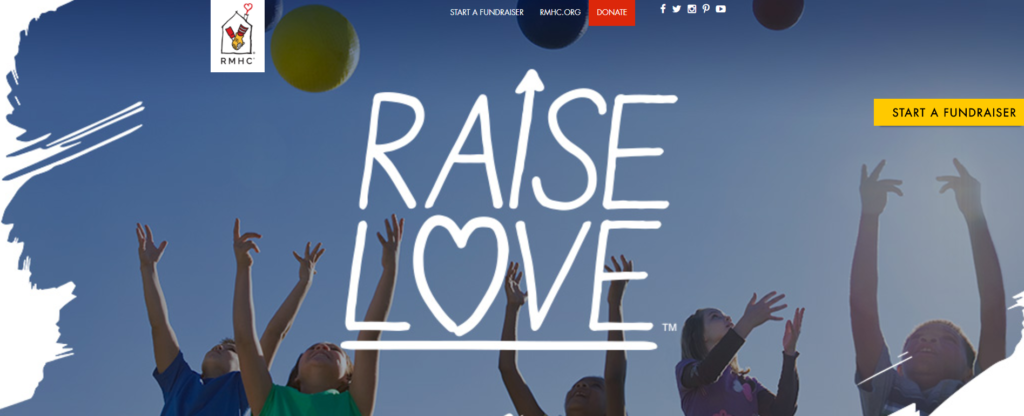 A terrific way you can get involved immediately with volunteerism is by starting a fundraiser initiative in partnership with Ronald McDonald House (RMHC,) where your efforts are key to the success of the program.
Did you know that in 2016, RMHC provided 2.4 million overnight stays to families? Through the Ronald McDonald House and Ronald McDonald Family Room programs, RMHC provides places for families with sick children to stay just steps from the hospitals where they are receiving critical medical care.
Starting a fundraiser is super simple and you have the freedom to do whatever you love to do as a family in order to help RMHC reach their goal of providing 12,500 more overnight stays to families of sick children this year.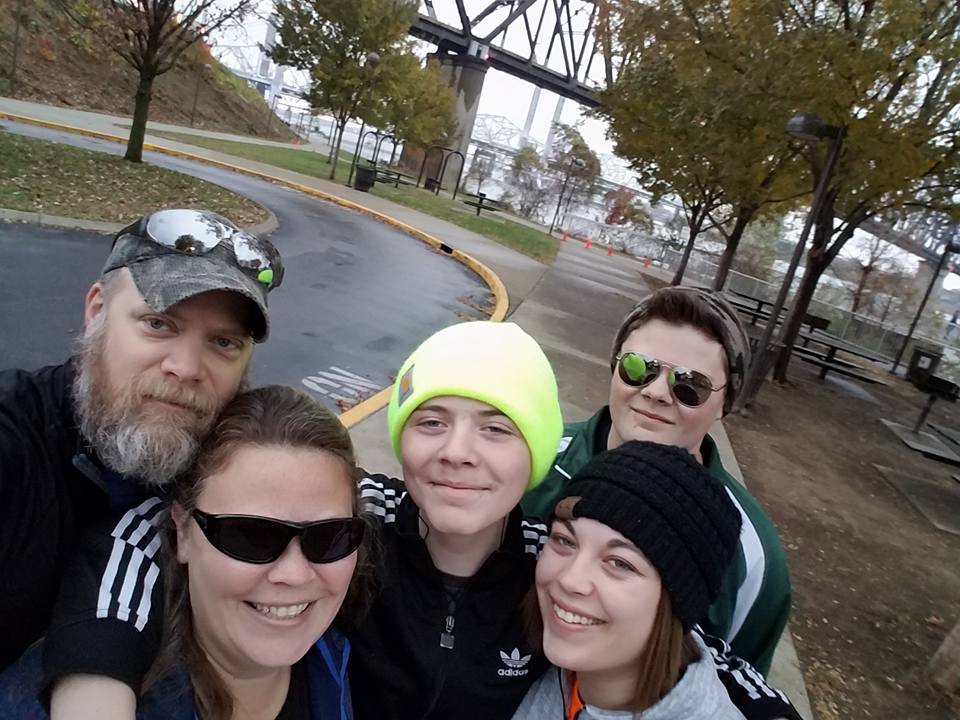 Our family will be walking the path to our wellness while helping families in need of RMHC resources by Raising Love with every step!  As we love to do family-friendly activities and we are all on a quest to improve our health, we decided that a family walk-a-thon for RMHC would be the perfect way for us to raise funds.
To keep things exciting and to give us extra incentive, we'll be talking 100 steps each for every $1 we raise.  So, if we raise $100, that's 5 miles!
How Do You Get Started with an RMHC Fundraiser?  
First, decide a fund-raising activity that you and your family would love to do.

Next, start a fundraiser at rmhc.org/RaiseLove.  Set a goal for your fundraiser and get the word out to friends and family.

Then, share photos and videos of your fundraising efforts to help inspire others!
Need ideas for RMHC fundraisers?  Consider these family-friendly ideas: 
Offer to bake for your friends and family for a set donation
Have a yard sale and donate the proceeds
Set up a lemonade stand or iced tea or water (and so on) stand and donate the proceeds
Challenge your family to walk a certain number of steps (like we did) or see how many times in a row you can juggle three balls or how many times you can jump rope in a row.  Have friends and family donate per rep or a flat donation once you reach your goal
Host a barbecue and ask for a donation of attendees
Have a movie night and ask for a "theater fee" of attendees.  Sell popcorn and treats at your movie night for extra fundraising!
Gather goods from your garden and set up a neighborhood vegetable or pumpkin stand
Host a family board game night and ask for a donation of attendees.  Make it extra fun by having a small prize for the person who wins the most games.
Host an outdoor game tournament for horseshoes, corn hole or bocce.  Ask for a donation from the players and have a small prize for the winner of the tournament.
Offer to wash cars or rake leaves for friends and family for a fee, of course!
Have a penny drive.  Ask all your friends and families to donate their pennies or loose change in exchange for an ice cream social or a baked good at your home.
Make crafts together and sell them to friends and family
Teach a class.  If you and your kids love to craft or have a special skill to share, invite people to take a class from you in exchange for their donation.
Whatever route you choose, teaching our children to give can help make them feel like a significant part of their family network, community, and global world. This important connection can also help lift or strengthen their self esteem.  I've personally found that volunteering together also helps bring us closer as a family by offering ample opportunities for quality time and bonding over shared interests.