Family, friends, music, laughter, love and time-honored family traditions.  These are all things we cherish and everything the new adventures of Elena of Avalor celebrate.  Thanks to our friends at Disney Junior, we are sharing information on Elena of Avalor: Celebrations to Remember DVD and special Elena of Avalor toys… read on!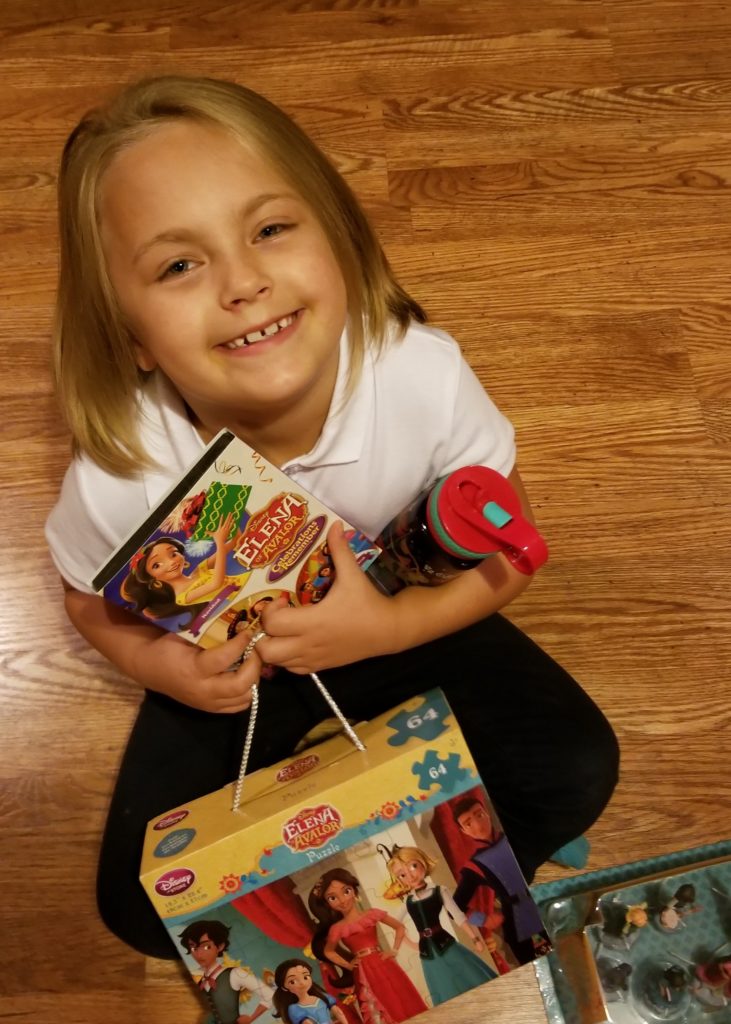 One of the joys of having grandchildren is having a new generation to share our holiday family traditions with and the chance to begin new ones.  Connecting with my granddaughter and helping to instill the importance of family time is something I love to do each week.  One of my favorite ways is to share our love for favorites like Elena of Avalor.  My granddaughter loves the magical adventures, the stories, and the colorful costumes and music of the series (and so do I!)
Now, I have the chance to share a very special adventure with her with the Elena of Avalor: Celebrations to Remember DVD and some super fun products that help bring the series to life in our home like the Elena of Avalor Figure Set, puzzle and water bottle.  The figures are so special to her, she's been carrying them around everywhere now, reenacting scenes from the episodes and creating new adventures.  I particularly love this toy set as it inspires hours of creative play!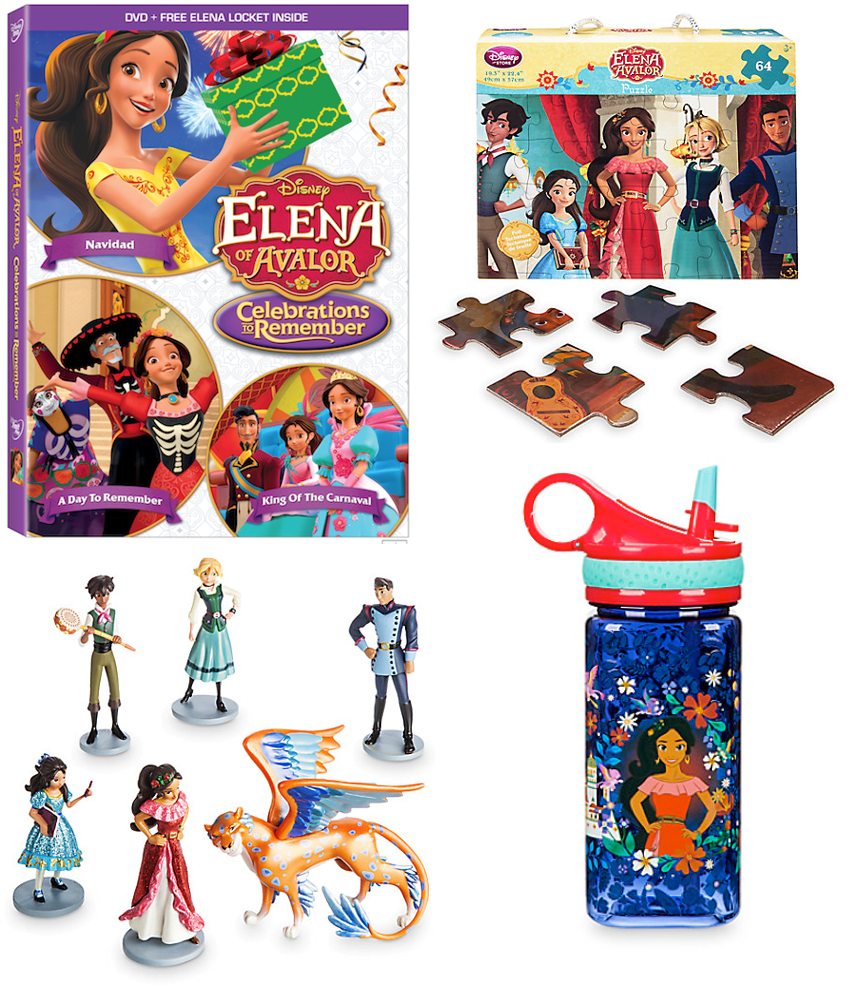 The Elena of Avalor: Celebrations to Remember has a very special gift for your little princess, too, as it contains a free exclusive Elena Locket.  We were both excited to discover it and it is now a very cherished treasure for my granddaughter to wear each day.  She gasped when we discovered that the locket was in the DVD and you could just feel her excitement light up the room.  These are the precious moments and why I so love sharing our love of Disney Junior favorites!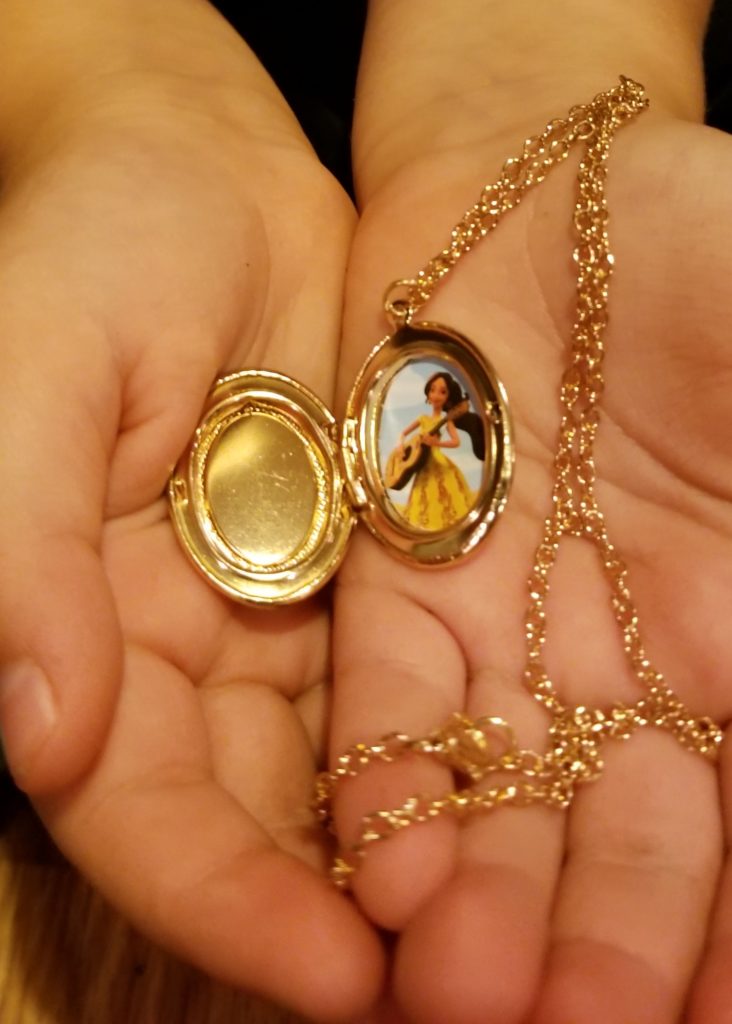 You can join Elena and her friends and family as they celebrate holidays that honor the past, cherish the present and look forward towards a magical future.  The new adventures celebrate Navidad, Dia de los Muertos and Carnaval.
The Elena of Avalor: Celebrations to Remember DVD contains four episodes:
A Day to Remember
Navidad
King of the Carnaval
My Fair Naomi
and two Bonus Episodes:
Crystal in the Rough
Captain Turner Returns
This DVD is packed with laughs, new characters to cherish, and heart.  A must-own for our family and a great way to connect and share quality family time!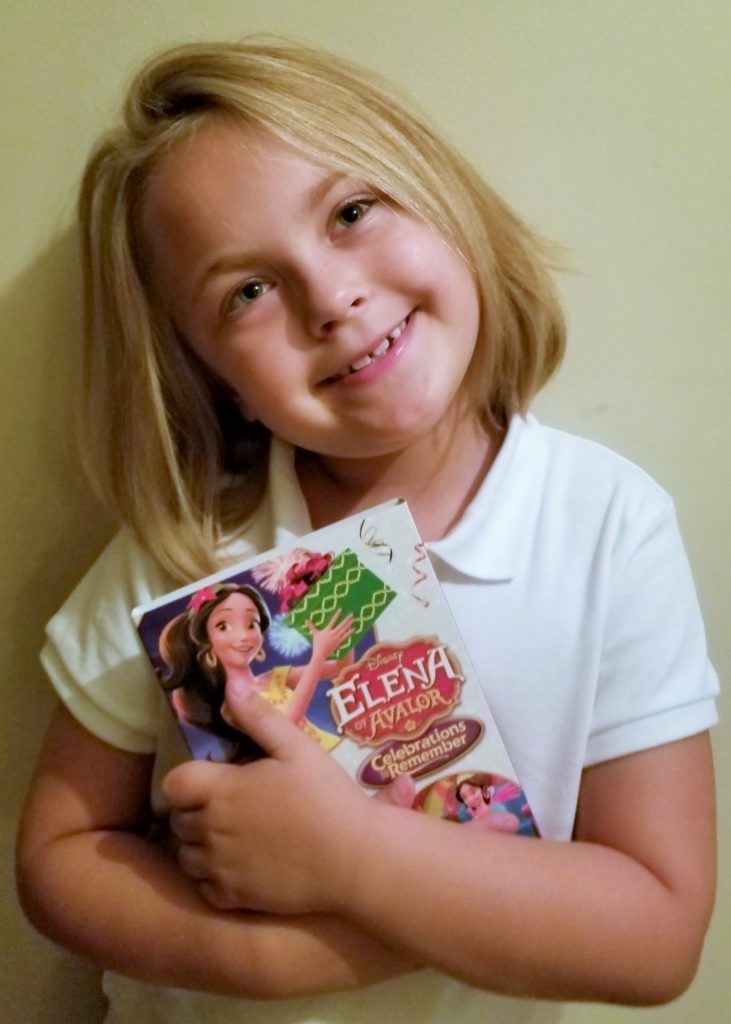 About Elena of Avalor: Celebrations to Remember
Join Crown Princess Elena, along with her family and friends, as they honor the past, rejoice in the present and greet the future with music, laughter and love. Whether celebrating Navidad, Dia de los Muertos or Carnaval, new and older traditions alike play a part. And even though everyone doesn't always agree on the best way to get the party started, one thing is perfectly clear: holidays aren't about what you do; they're about the special people you spend them with!
Voice Cast: Aimee Carrero (Freeform's "Young & Hungry") as Princess Elena; Jenna Ortega (Disney Channel's "Stuck in the Middle") as Princess Isabel; Chris Parnell ("Sofia the First") as Migs; Yvette Nicole Brown ("Community") as Luna; Carlos Alazraqui (Disney Pixar's "Inside Out") as Skylar; Emiliano Díez ( "George Lopez") as Francisco; Julia Vera (ABC's "General Hospital") as Luisa; Christian Lanz ("Teenage Mutant Ninja Turtles") as Chancellor Esteban; Jillian Rose Reed ("Awkward") as Naomi; Joseph Haro ("Awkward") as Mateo; Jorge Diaz ("The 33") as Gabe; Keith Ferguson (Disney Pixar's "Inside Out") as Zuzo; Joe Nunez ("Jake and the Never Land Pirates") as Armando and Jane Fonda ("Grace and Frankie") as Shuriki.
Creator/Executive Producer: Craig Gerber (Disney Junior's "Sofia the First")
Release Date: September 12, 2017
The DVD and Elena of Avalor products are available at the Disney Store online and at your local Disney Store and other major retailers nationwide.