Do get excited at the mere mention of shopping for school supplies? Me, too! This is a sponsored post written in partnership with BIC and I'm totally excited to share my thoughts and opinions on the BIC® Gel-ocity®Quick Dry Gel Pens… read on!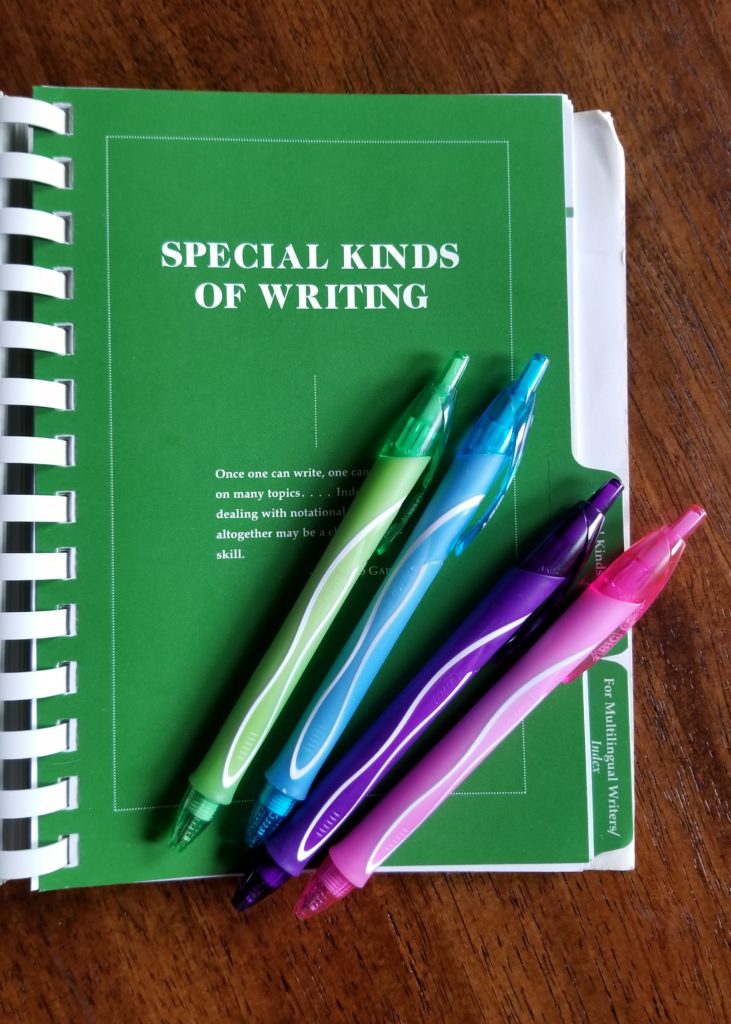 I'm a complete and total school supply nerd. Other women collect shoes and jewelry – I collect pens. Don't get me wrong. I love shoes and jewelry, too! However, a great pen always makes me feel good, is always in style, and always accentuates the right lines and curves! So as you can imagine, I really enjoy shopping for school supplies. I love helping the kids choose what they need (and catching a great sale on new supplies for my office!)
We take pens for granted, but just like a sharp new outfit for the first day of school, a great new pen can really lift your spirits. Shiny new writing implements in your arsenal of school tools symbolize a fresh start. No matter how the last school year went, the brand new school year seems so much brighter with new pens, pencils, and clean, unused notebooks begging to be filled with all sorts of exciting information (and probably some not-so-exciting stuff, too.)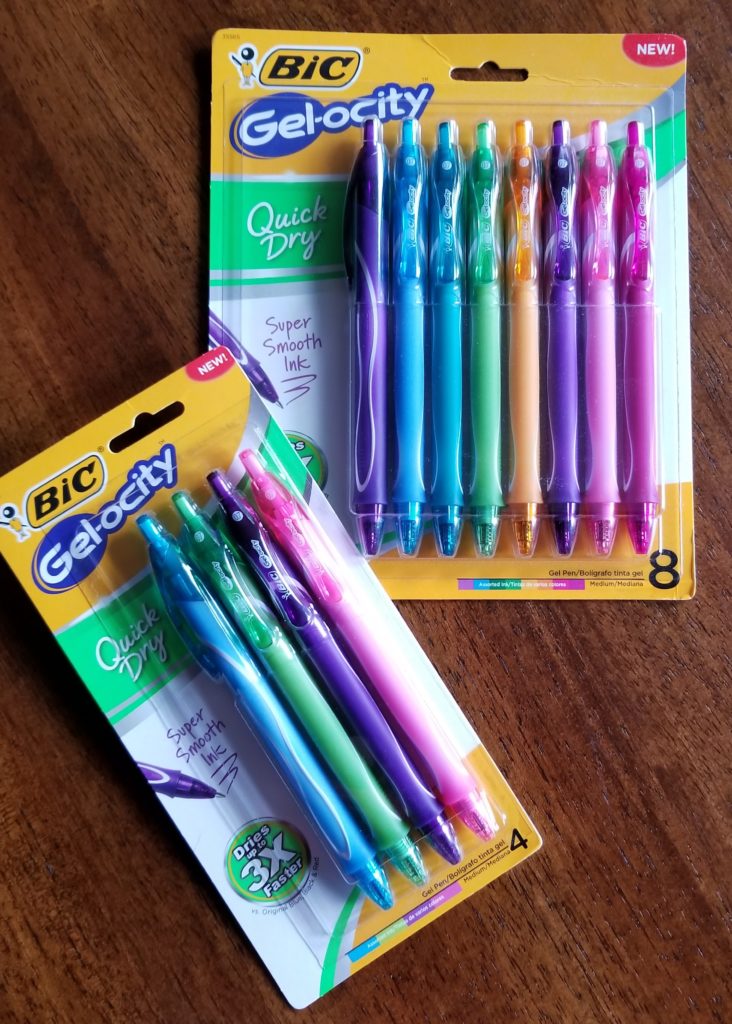 This year I'm really enjoying the Gel-ocity Quick Dry Gel Pens. I'm a huge fan of gel pens because they write so smoothly. Gel pens are everything you love about markers…combined with the versatility of a pen. They write on just about everything and the writing is so bold and sleek. Unlike markers, however, gel pens don't bleed through the paper and can be used for all of your daily writing needs. The Gel-ocity pens have a faster drying time than other gel inks too, so smearing and smudging isn't an issue.
Gel pens are perfect for all kinds of note-taking, test-taking, and writing tons of essays before they run out of ink. But they're also great for doodling. I don't know about you, but I did a lot of doodling in school. I know I've mentioned before that I doodled on my paper bag book covers. My kids don't have those, but they do plenty of doodling in their notebooks. I still do a lot of doodling in my planner. (Is it even possible to make a doctor's appointment without doodling as you talk to the receptionist?)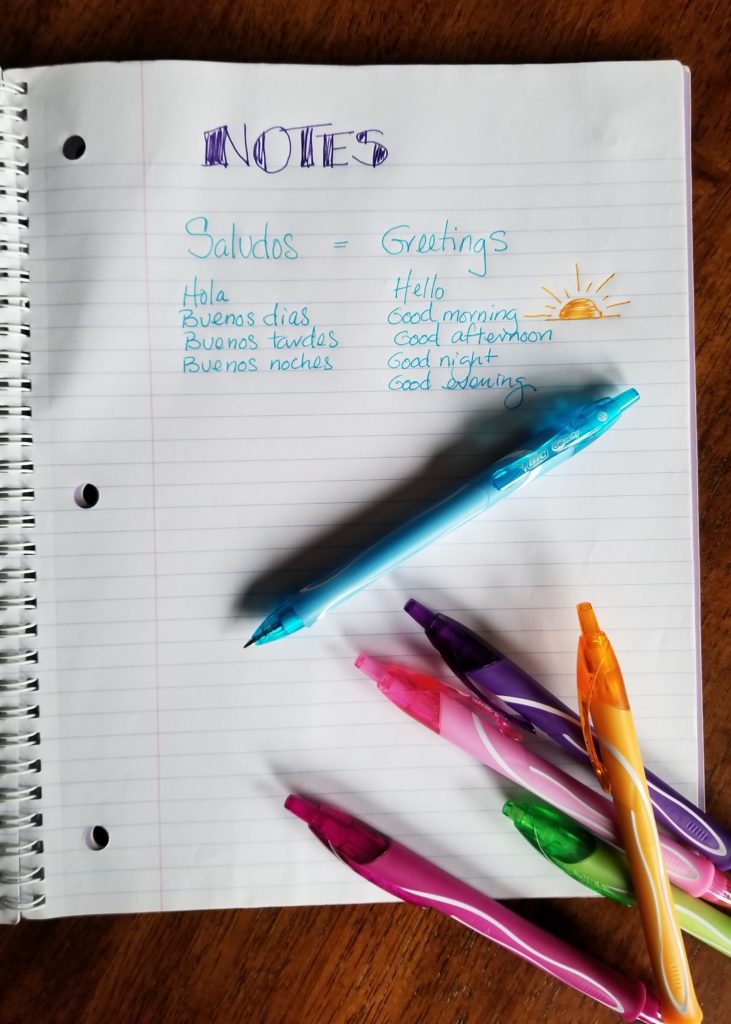 Another thing gel pens work great for? Writing on your hands! Sure, we encourage our kids not to do that, but we all know that sometimes it's the only way to remember something important! Gel pens are perfect for this! They're also perfect for writing on clothes. Again, not something we encourage our kids to do, but I'm willing to bet that you've doodled on the knee of your jeans during class at least once! It's just a part of being a kid. Some kids are truly talented and can turn clothing doodles into art. Most, however, just end up with unsightly little shapes on their knees. Writing on your clothes can even be helpful! I once covered up a tiny bleach spot on black pants with a black gel pen. Eventually it washed out, but it temporarily kept me from walking around with a white splotch!
With the coloring book craze a huge part of our every-day and back-to-school lives, we were thrilled to add BIC Gel-ocity to our coloring box, too.  As they dry so quickly and flow so smoothly, they are perfect for coloring and other creative art projects.

While you're out buying school supplies for the kids this year, take some time to get excited about it and buy yourself a few nice pens. I promise they'll make writing those lunchbox notes a whole lot more fun!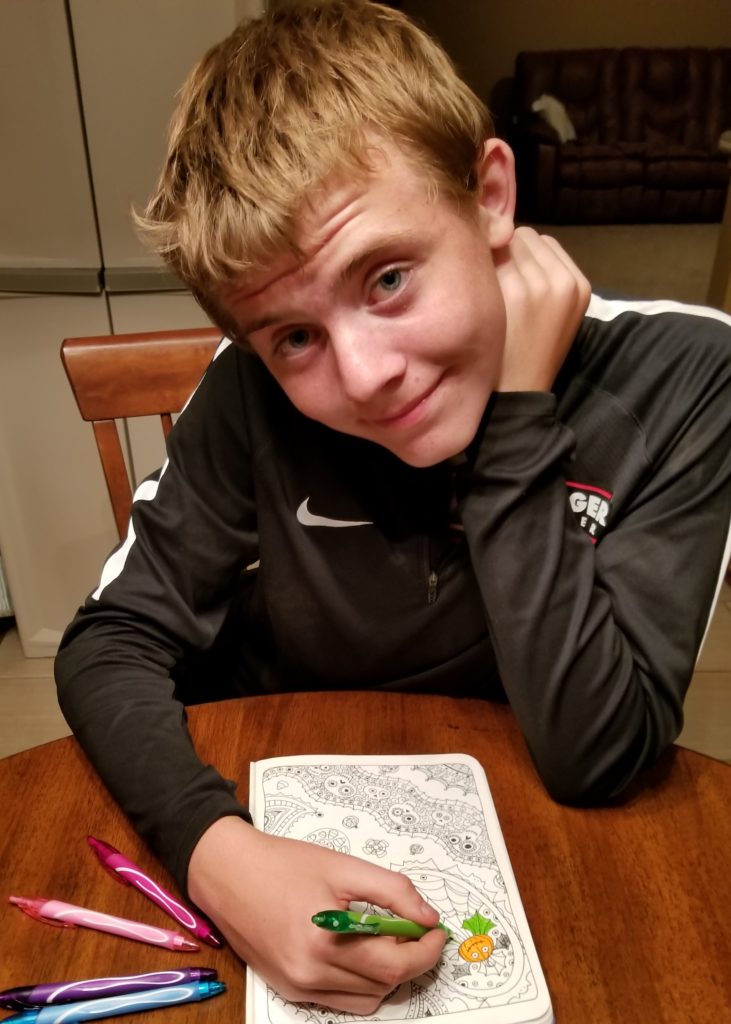 Happy doodling!