You may think of Kentucky as the bluegrass, bourbon and horse capital of the U.S.  Or you may associate Kentucky legends like the Louisville Slugger and Daniel Boone trails.  Our fascinating state certainly has all of these wonderful attributes and then-some.
What you may not realize is how much small town charm, agritourism and natural splendor the state has to offer.  Characteristics that Shelbyville Kentucky has in abundance!
My sons and I recently spent a day out in Shelbyville as a guests of Shelby County Tourism checking out a few of the highlights in the area.   We only live a short distance from the area but its funny how often you don't realize the riches in your own backyard.  Its definitely a spot worth taking a family day trip to step back, reconnect with nature and the curiously quiet, but truly endearing allure of rural Kentucky.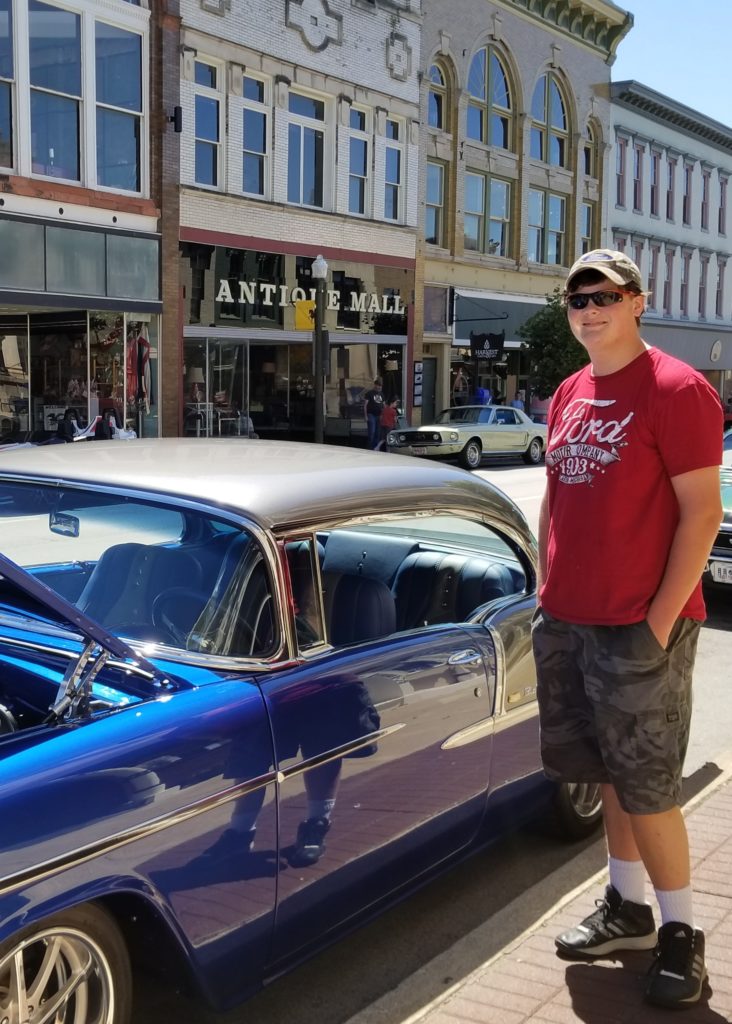 Day Trip to Shelbyville Kentucky
What do you do with one day in Shelbyville Kentucky?  You soak in the magic of the historic downtown area, visit local area farms and cap off your day with fine dining.  There's really a lengthy list of possibilities for families to enjoy throughout the year.  Our experience highlights a day trip that includes agritourism, dining, shopping and celebrations – you can create your own experience easily by checking out resources on http://www.visitshelbyky.com/ or follow an itinerary that incorporates our favorite highlights.
Start your day off in Shelbyville with a trip to Harvest Coffee & Cafe (524 Main Street) for a quick bite to eat, then begin the trek downtown Main Street to browse through the wealth of antique and specialty shops.  My personal favorite is The Typsy Gypsy (610 Main) where you'll find a fabulous selection of country chic fashions, gift items, local goodies and home decor.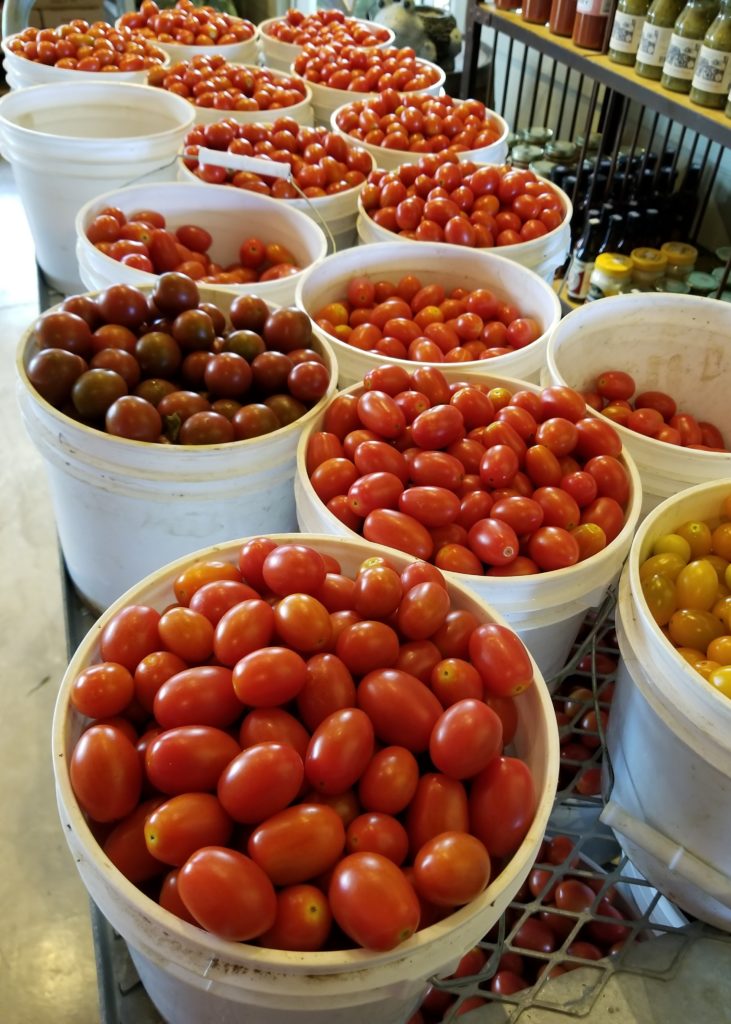 After scouring the stores for one-of-kind must-have items and working up an appetite, it's definitely time to head out to Gallrein Farms for a farm fresh visit.  Established in 1929, Gallrein has a rich history and a gorgeous landscape to explore.  Be sure to come hungry, the lunch menu offers irresistible selections featuring in-season produce fresh from the farm.  There's also an onsite produce market and bakery to purchase goods to savor the flavors at home.
When you have little ones with you, you'll want to plan to spend the entire afternoon at Gallrein Farms.  There's a lovely petting zoo, a playground area, seasonal corn maze, duck pond and more to explore.   If you are seeking a little hands-on farming, check the calendar for berry picking and pumpkin picking opportunities, too.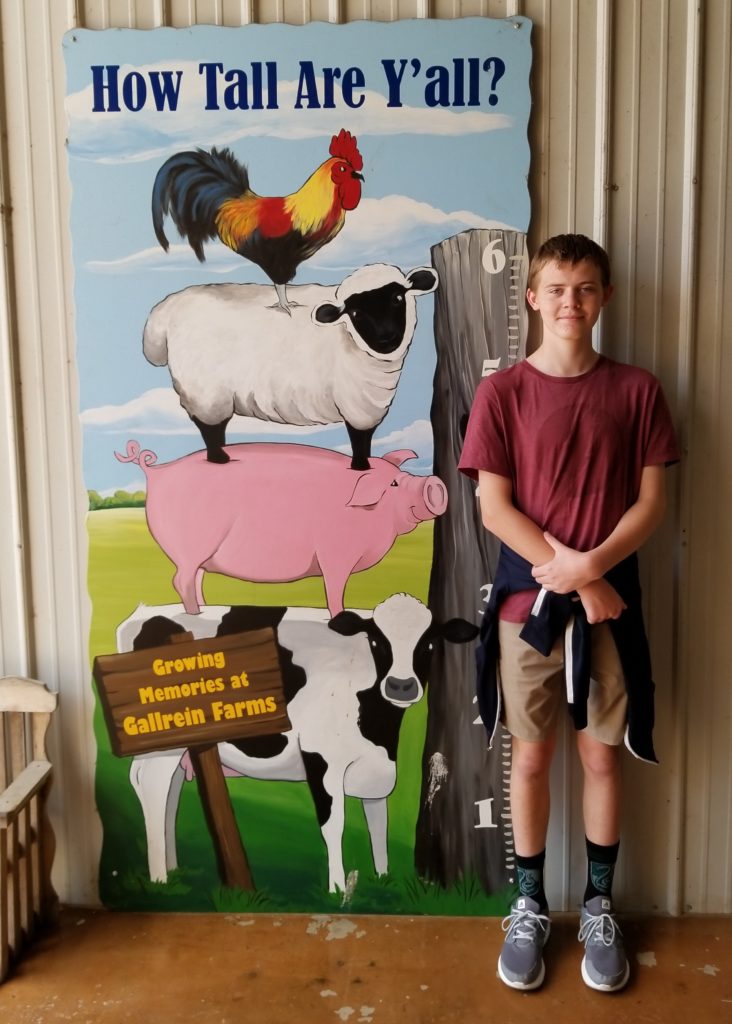 If you are looking for additional agritourism opportunities in the area, there's an Alpaca Farm in nearby Simpsonville and local horse farms like Kismet Farm (also in Simpsonville) that offer riding lessons and farm tours by appointment.  Kismet is an American Saddle Bred Horse Farm with breath-taking views and a wealth of friendly horses – a great place to take the kids to introduce them to life on a horse farm.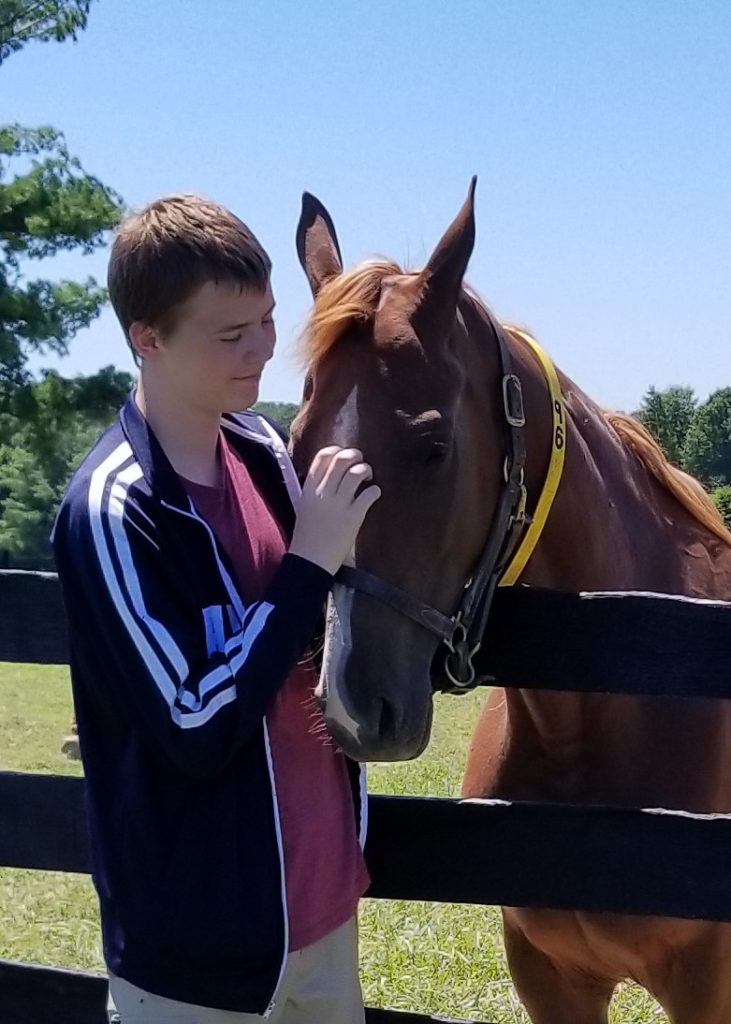 As the day begins winding down, I love to end our family trips with a delicious sit down dinner and Shelbyville has a wealth of family-friendly options from standard American fare like Cattleman's Roadhouse (2211 Brighton Circle) to country fixins' at Claudia Sanders Dinnerhouse (3202 Shelbyville Road) to local gourmet at Bell House Restaurant (721 Main Street.)
We capped our day out off at Bell House Restaurant, a beautifully restored historic home located in the heart of downtown Shelbyville.  The menu is fine dining but the atmosphere is definitely casual enough for a comfortable family meal.  Their pastas and pork dishes are divine (we highly recommend the Henry Bain Pork,) and if you are in the mood for a refreshing salad, do order the Goat Cheese Salad with Balsamic Vinaigrette, it's one of my favorite local area salad finds to-date!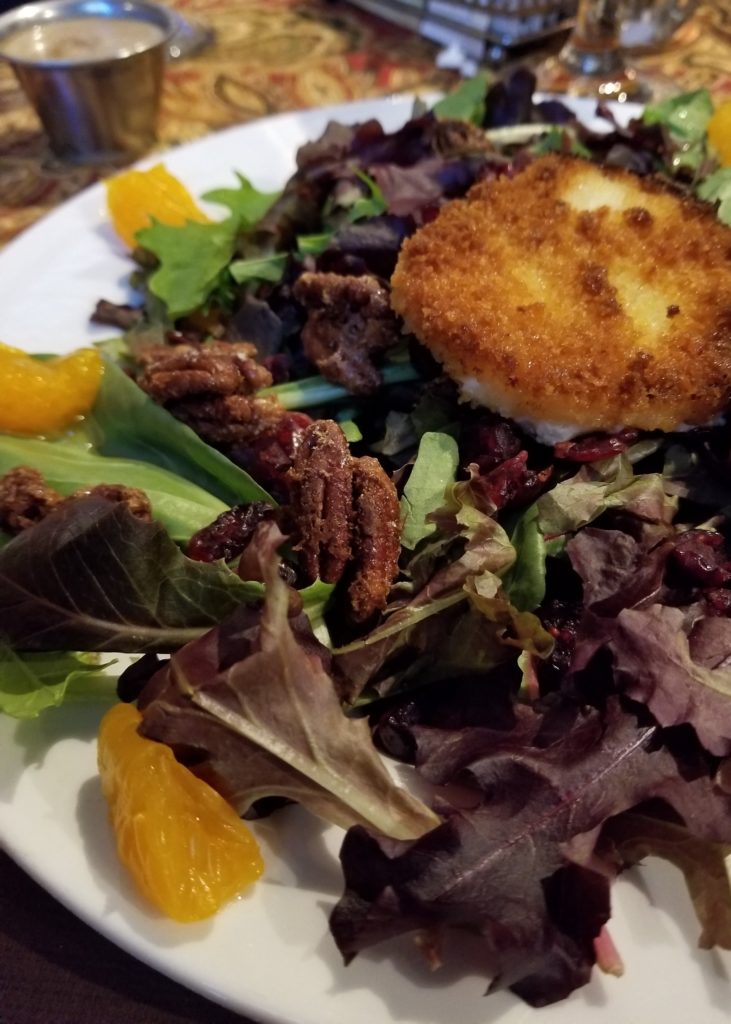 When you plan your trip to Shelbyville Kentucky, be sure to check the calendar of events for special surprises.  We timed our trip to coincide with the Classic Car Show and Street Party Concert in July.  These elements added rich extras to our day trip, giving us a chance to join the community and enjoy a personal slice of small town charm.