Have you caught the adult coloring book craze?  I sure have!  It's truly a relaxing activity.  It's fun to know there is a National Coloring Book Day (August 2) to give us another reason to indulge in this creative passion!  Thanks to our friends at Santa Margherita, we have an awesome summer and wine-inspired coloring book to help you celebrate.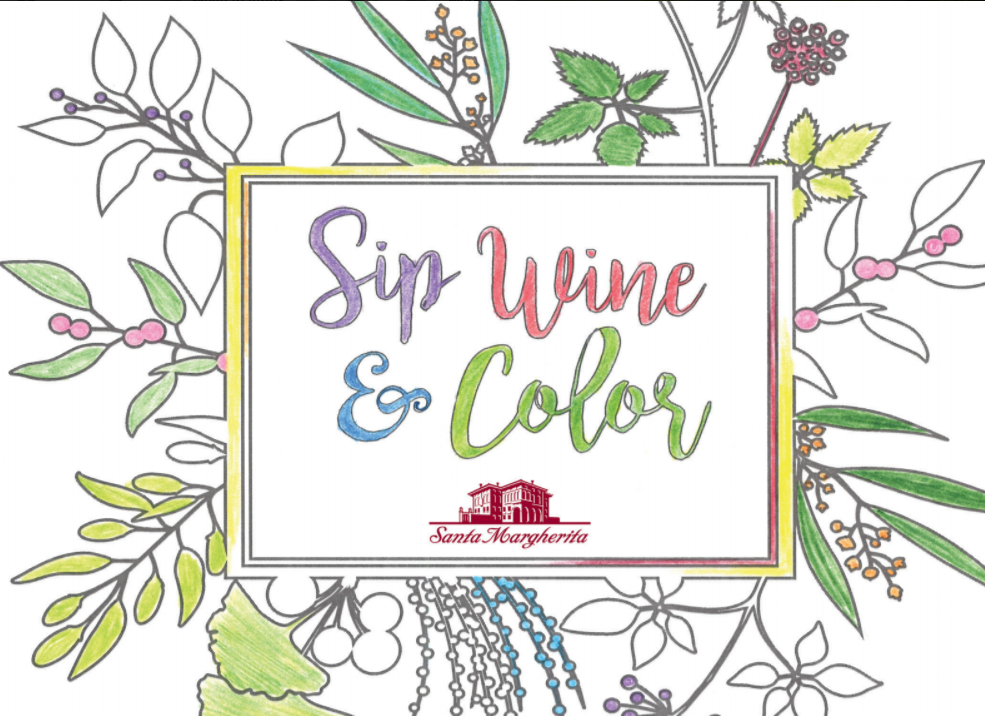 What's better than sipping your favorite Santa Margherita wine while coloring pages?  Well, coloring pages with iconic wine motifs, for sure!
Grab your favorite coloring pens or pencils and print off a copy of this beautifully illustrated book for your enjoyment.  You'll also find a bit of wine history and more information on Santa Margherita Wines.
Many of these pages are more-than suitable for framing when you are finished to add a little color and wine-inspired decor to your kitchen or office space.  Add to the fun by inviting your friends over tomorrow for National Coloring Book Day to create their own masterpiece with you.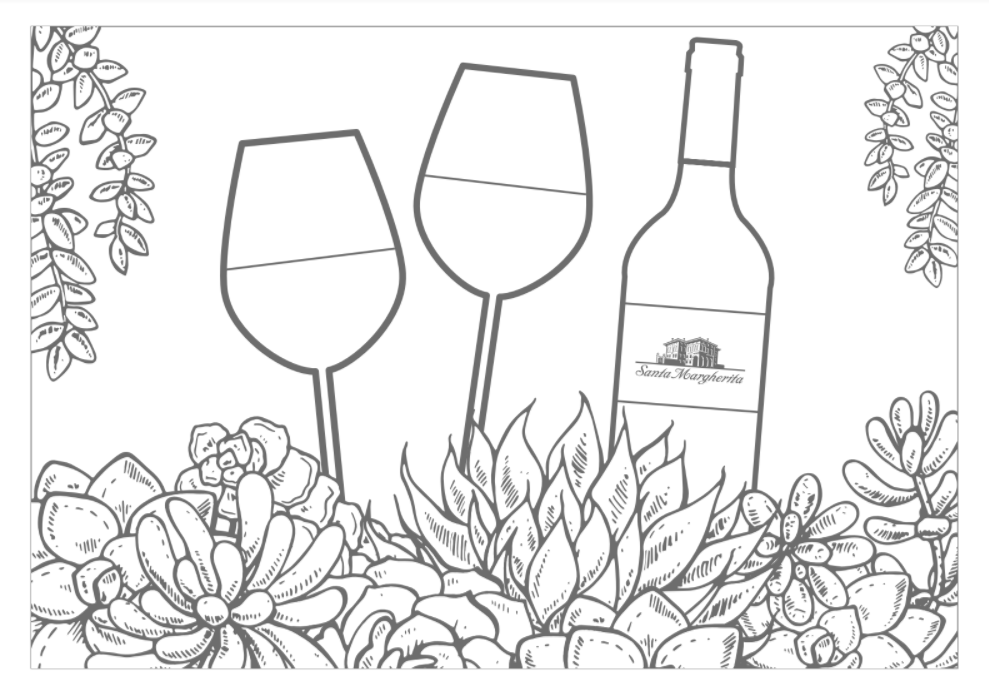 However you choose to celebrate, we hope you enjoy these lovely coloring pages!
Looking for more inspiration or coloring pages, check out our additional resources: