Did you know that July is National Ice Cream Month? It is! And today is National Ice Cream Day! Two celebrations I'm more-than-happy to participate in! Thanks to our pals at Thirty-One Gifts, we have the scoop on the new ice cream-themed products and a few fun facts and ideas to enhance your festivities!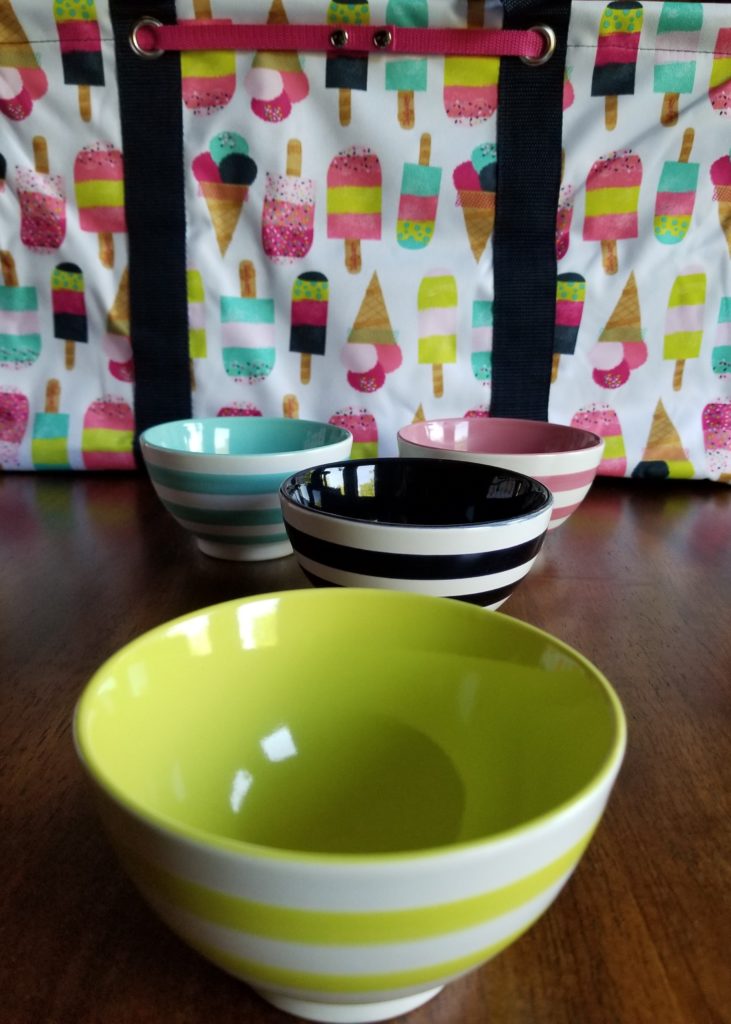 Recognizing ice cream as a fun and nutritious food that is enjoyed by over 90 percent of the nation's population, in 1984 President Ronald Reagan proclaimed July as National Ice Cream Month.
He also established the third Sunday in July as National Ice Cream Day, observed this year on July 16.
Thirty-One Gifts has fully embraced this delightful holiday, celebrating with a new ice cream print, embroidery icons, and a set of ice cream bowls that will be available only in July:

The new ice cream print, Sweet Sprinkles, is offered in three products – their best-selling Large Utility Tote, the Double Duty Caddy, and Oh-Snap Bin. The ice cream cone and popsicle embroidery may be put on most products, along with text such as a name, phrase, or meaningful message for gift-giving. When combined with the new Get the Scoop Bowl Set, you are ready for entertaining in sweet summer style!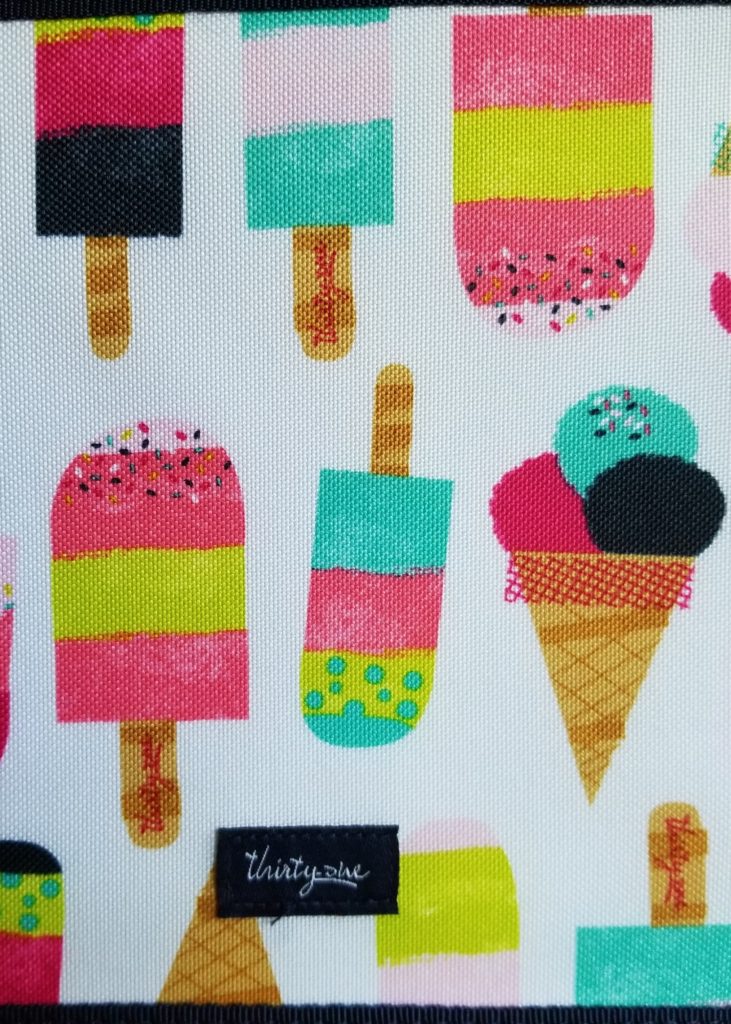 Along with the new ice cream-themed options, there are plenty of specials in July, too for customers and hostesses.  If you are thinking of hosting a summer party, you can find a Thirty-One Gifts  independent sales consultants at: (Consultants are located throughout the U.S. and Canada.) Having a home party would be a great way to celebrate National Ice Cream Month, but also a fabulous way to earn some free ice cream-themed products.
Additional Ways to Celebrate National Ice Cream Day
Your new Thirty-One Gifts ice cream print products will help stage a beautiful setting for a picnic, beach day or celebration at home.  Use these additional ideas to amp up the fun even more:
Set up an ice cream bar.  Treat your guests by staging a table full of ice cream toppings to create their own sundae or just to top off their ice cream bowl.
Host and ice cream happy hour.  Whip up some fun ice cream based adult drinks and invite your friends over for this cool, sweet treat.
Shake it up!  Pull out your blender, gather your family in the kitchen and create custom shakes for everyone.
Ice cream local.  Don't have any ice cream on hand at home?  Search for your nearest local ice cream shop to head out for a cone.  Try to find a location you haven't tried before to make it even more fun.
Make homemade ice cream.  There are an abundance of recipes on the internet just waiting for you try.  Many do not require any special equipment, so give it a whirl.  You may just create an irresistible new treat.
Let them eat ice cream cake!  Pick up or make a homemade ice cream cake to enjoy.  Put a few candles or a sparkler on top to make it even more festive.
Watch a movie or read a book.  Don't want to load up on ice cream, watch a classic scene in a great movie (like Forrest Gump) or read a book with your kids (like "Ice Cream Soup."
Create an ice cream craft.  Use foam board to cut out ice cream cones and scoops of ice cream shapes.  Let the kids put the cones together and decorate with embellishments like glitter glue, buttons and scraps of ribbon.  You could also create construction paper banana splits or simply print out some ice cream-themed coloring pages to decorate.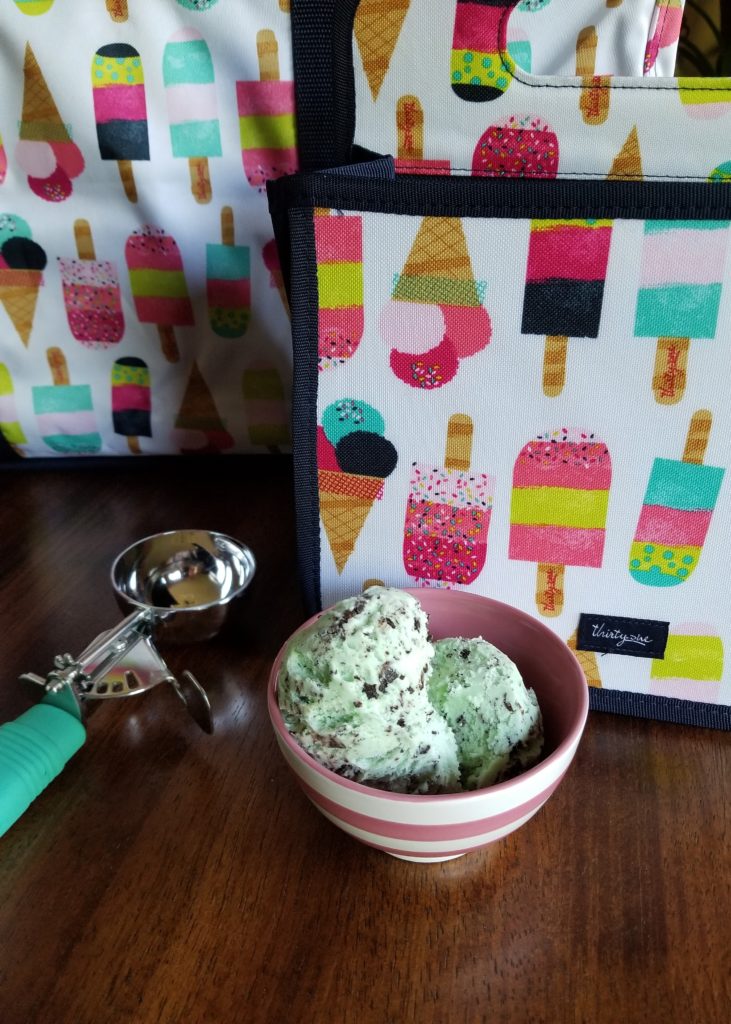 However you choose to celebrate, it is sure to be a sweet day!