Don't you just love receiving a beautiful, handwritten letter or card with brush pen lettering?  As someone with less-than-ideal penmanship, I have long admired beautiful handwriting and calligraphy.  They are such lovely arts requiring symbolic of romance and requiring a skillful touch.
Each perfectly swooped letter creates a unique treasure as no two handwritten letters are quite the same.  Prized in the past, creative lettering has made a comeback and is even more popular today with craft lovers who wish to create artistic keepsakes from scrapbook pages to wooden signs to company logos and custom wedding invitations.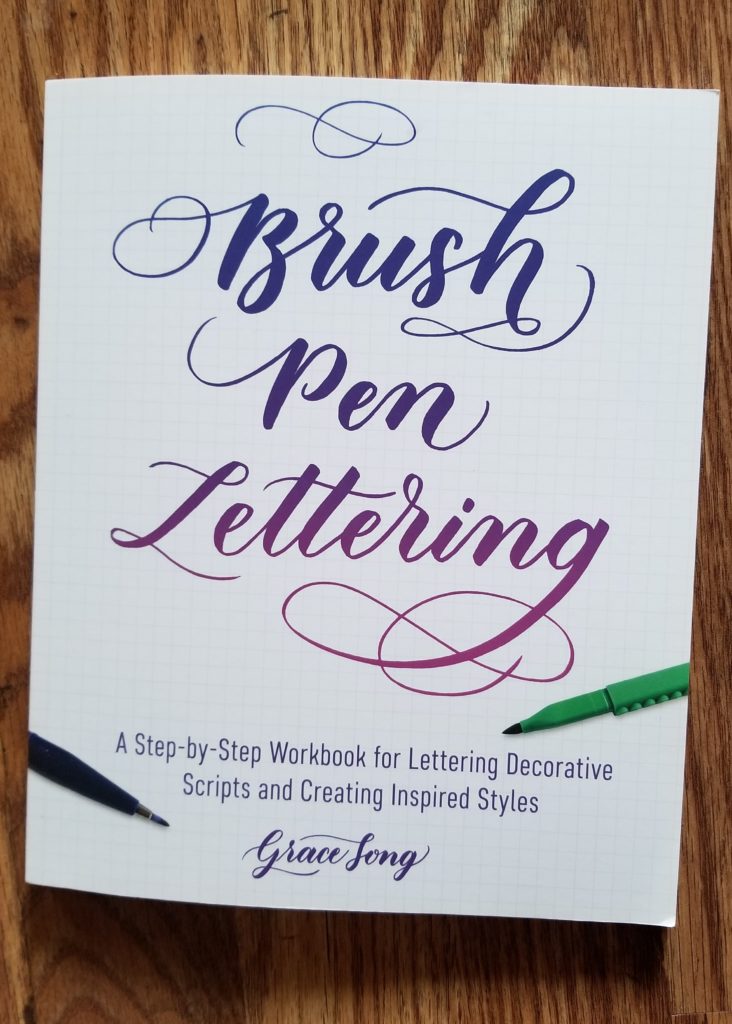 Brush Pen Lettering – The Art of Drawing Fancy Letters by Grace Song embraces this art and simplifies it for you and I to get started on making our own gorgeous brush pen letters.  I received a review copy of the book and fell in love instantly with the charming illustrations, easy-to-follow instructions and (one of my favorites parts) the practice pages that help you perfect your style.
I love to share great finds and this book is one of them!  If you've ever wanted to know how to create elegant lettering, embellished script, fancy flourishes or how to improve your personal brush pen letter style, then it's a must-read.
Song takes you through all the basics including how to select the best pens and paper for your craft, all the basic strokes and even troubleshooting problems you may have when practicing.  As you progress, there are tips for evaluation, embellishing effects, DIY projects to begin with and even a section on faux calligraphy.  It's a expert guide book, a practice book and a craft instruction book all-in-one.  Very comprehensive!
I've just started following the guide, but I'm already seeing an improvement with each stroke.  I suspect learning brush pen lettering is going to translate into better handwriting for me overall.  I look forward to improving my scribbles, indeed!  As an avid fan of scrapbooking, I know this is a skill I'm going to use over and over again, hopefully one my children will cherish in the future when they look back on our memories.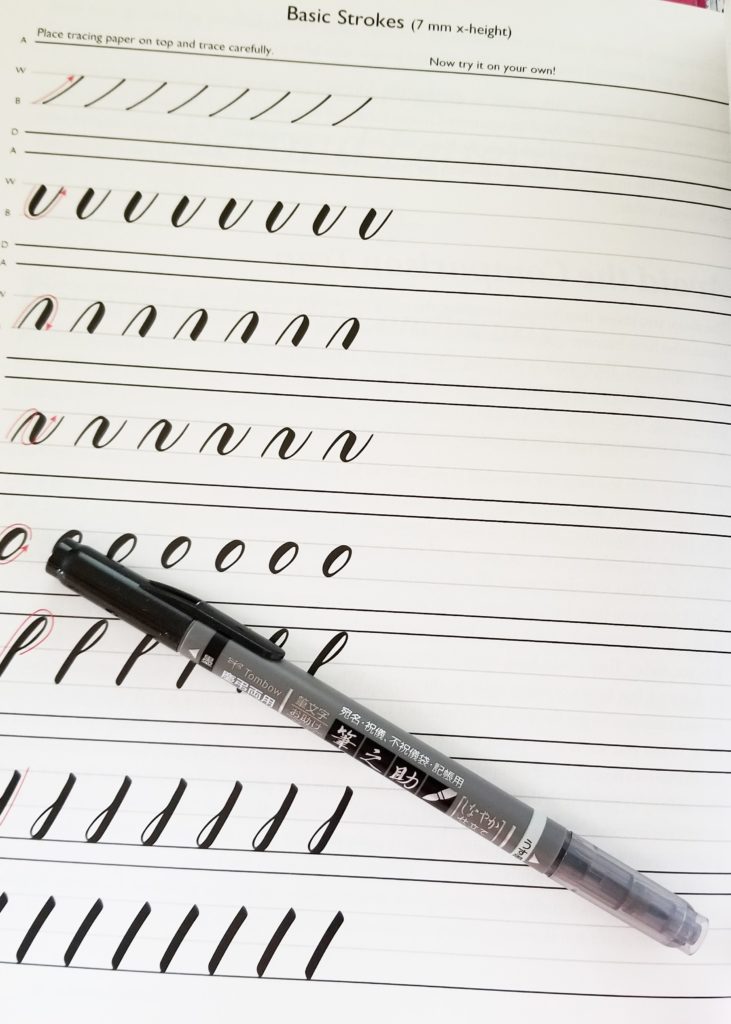 About Brush Pen Lettering
With Brush Pen Lettering, readers of all skill levels will experience the creative facets of lettering with this informative, easy-to-use guide. Readers will learn the fundamental practices of brush pen lettering, from what type of brush to use- to the position you hold your body and paper, from wrist and whole arm movement- to the different small pressures that develop the gorgeous designs of brush pen lettering. Author Grace Song, is a self-taught brush pen calligraphy artist who creates dynamic, hand lettered pieces with a variety of tools, including brush pens, watercolors, and paintbrushes. Her many followers admirer her beautiful designs, each of which highlights Song's technique and style.