As soon as the warmer temperatures begin, we are anxious to spend time outdoors and enjoy the sunshine.  As an Oriental Trading Ambassador, I'm bringing you ideas for creating a fun pool party on budget so that you can enjoy the summer celebrations all season long!  As an ambassador I received free product to help facilitate this discussion, but as always, all thoughts are that of Rural Mom.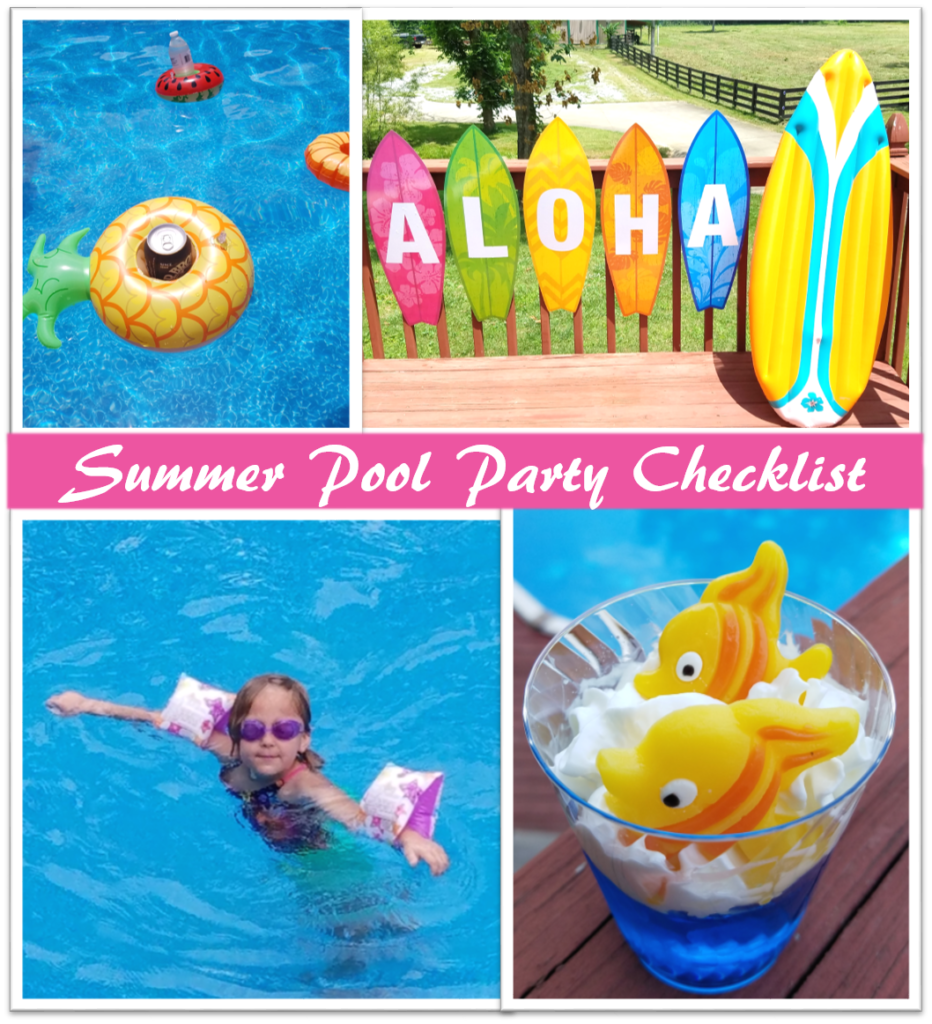 Are you thinking about capitalizing on the weather? Hosting a fun and frugal summer pool party will do the trick!  You can create a great outdoor atmosphere for a party with decoration, music, lighting, delicious food and drinks, and great friends and family.  Use this summer pool party checklist to get you started on the path towards a refreshing day full of activities.
Set Your Budget – Begin by determining a budget for the party. You'll need food, drinks, decorations, and tableware. Do you already have some items or will you need to purchase everything new? Oriental Trading has an awesome selection of tableware items you'll need at everyday low pricing.  From a Hawaiian-themed pool party to 4th of July celebrations, they have the whole gambit of themes available.
Also think about decorations for your yard, pool deck and the pool itself.  A backdrop like the Aloha Surfboard Cutouts add a bright pop of color to your deck.  Games like the Inflatable Shark Bean Bag Toss provide extra fun for your guests (especially the little ones!)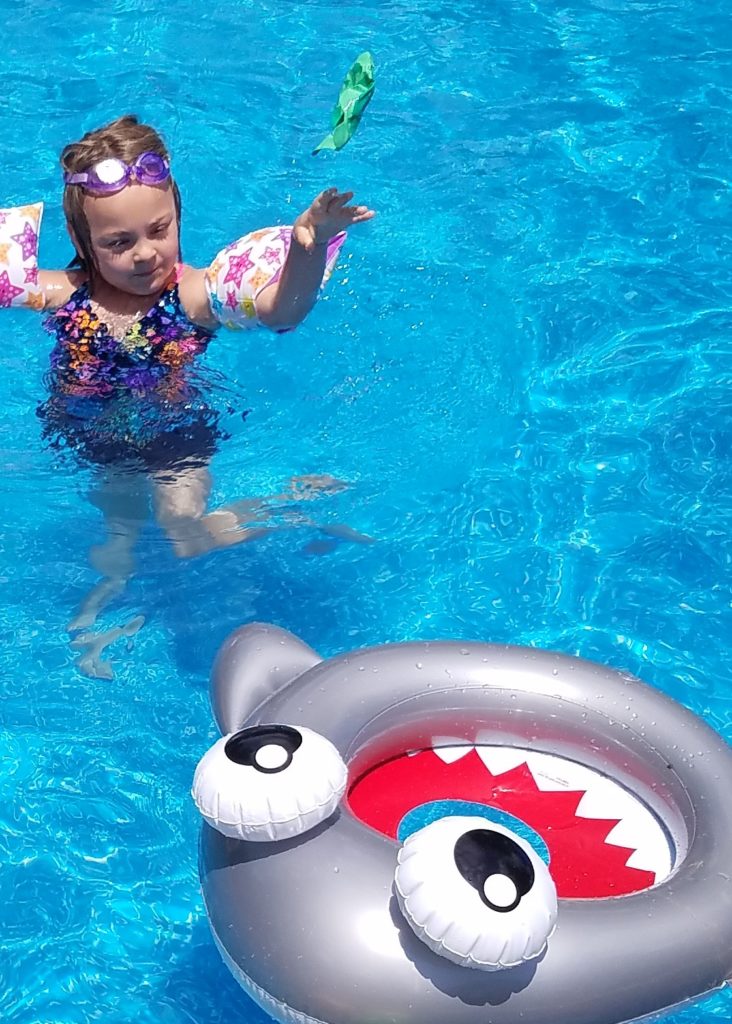 Send Your Invites.  A couple of weeks before the party, send out summer pool party-themed invitations. Be sure to include the date, time and location. If you prefer a particular dress code, you may want to indicate that on the invitation along with other important details like a note to let them know it's a potluck party.  Don't forget to provide an RSVP telephone number for guests to let you know they'll attend.
Clean Up Your Yard and Deck. Mow the lawn, pull the weeds, sweep the deck, treat the pool and make the area look inviting. You may even want to plant some new flowering plants around the area. Wash the tables before you place tablecloths on them. Clean the chairs or other seating. If your chairs aren't as clean as you'd like, you may be able to get some inexpensive covers for them or possibly you can borrow seating from a friend.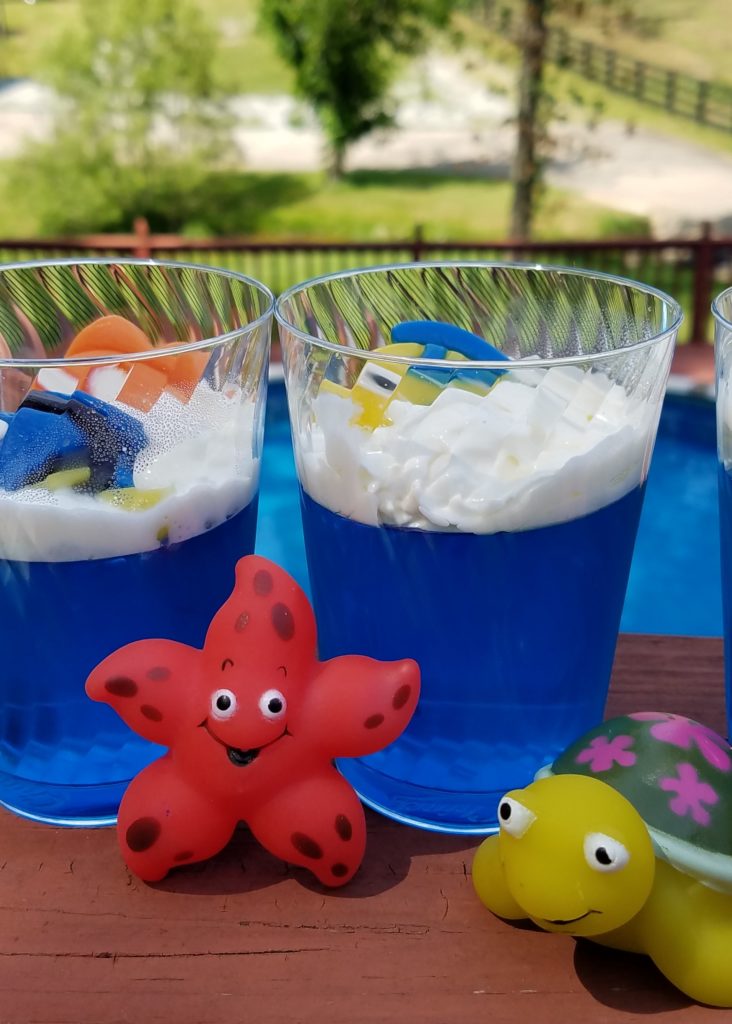 Select Your Decorations.  If the party will be during the day, you'll want to provide shade. Set up any umbrellas you have or use a pop-up canopy. Decorate using streamers, garlands, and other items that match your pool party theme.
For night-time parties, you'll want to use colored lighting or single color Christmas light strands. You can also light the area by using torches or candles. Paper lanterns iwould also be appropriate. Don't forget to place several citronella candles around the area to keep mosquitoes away.
Find some fun inflatables for drink holders and games. Consider setting up a photo area for guests to grab some candid shots to remember the day.  Props like an Inflatable Surfboard will be great for photos and pool time enjoyment.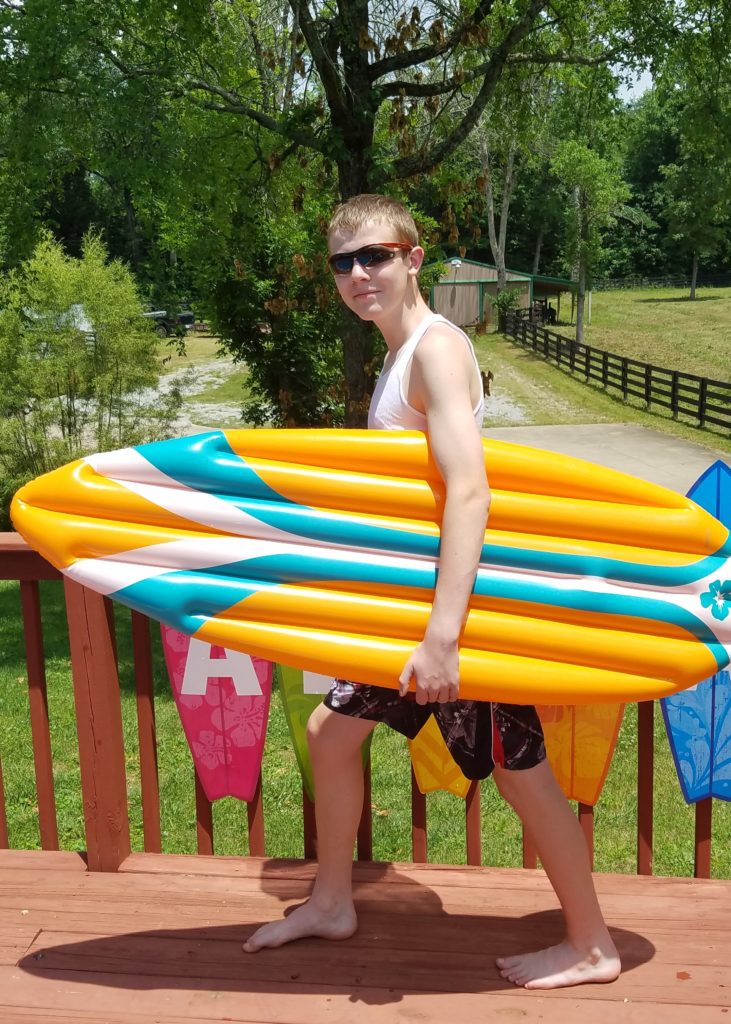 More Tips and Tricks for Hosting the Best Summer Pool Party
If money is a concern for you, you may want to ask your guests to help provide the food by indicating on the invitation that the party will be pot luck. Purchase tableware in solid colors like red, white and blue for a 4th of July party. Single color tableware will be less expensive than printed items.  Create inexpensive themed treats like our Tropical Gelatin Cups (below) easily put together with blue gelatin, whip cream and Fish Gummy Candy.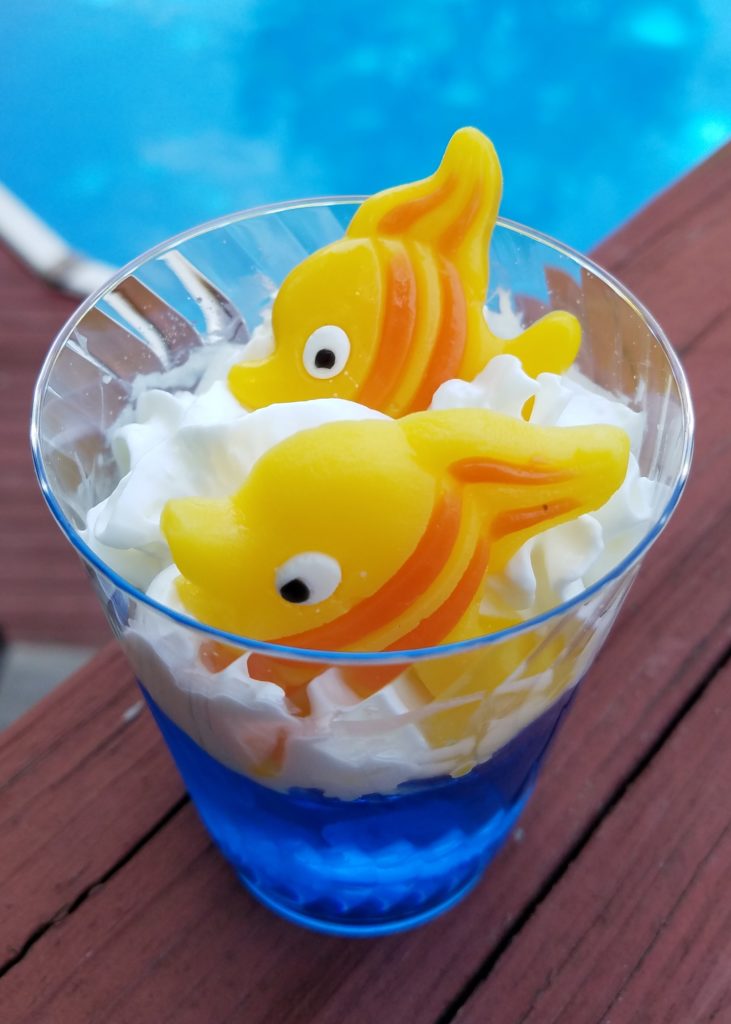 Set aside a specific area for food and drinks. Decorate the food and drink table with a potted plant or tabletop themed centerpiece. Prepare as much food in advance as you can unless you are having a pot luck party. This will make it easier for you and allow you to enjoy your party rather than merely serving at it.
Don't forget to play suitable music. You can either bring a CD player outdoors or open a window and play the music through the window. Classic summertime beach music would be a great choice, but any music that will get your guests in a festive mood will do.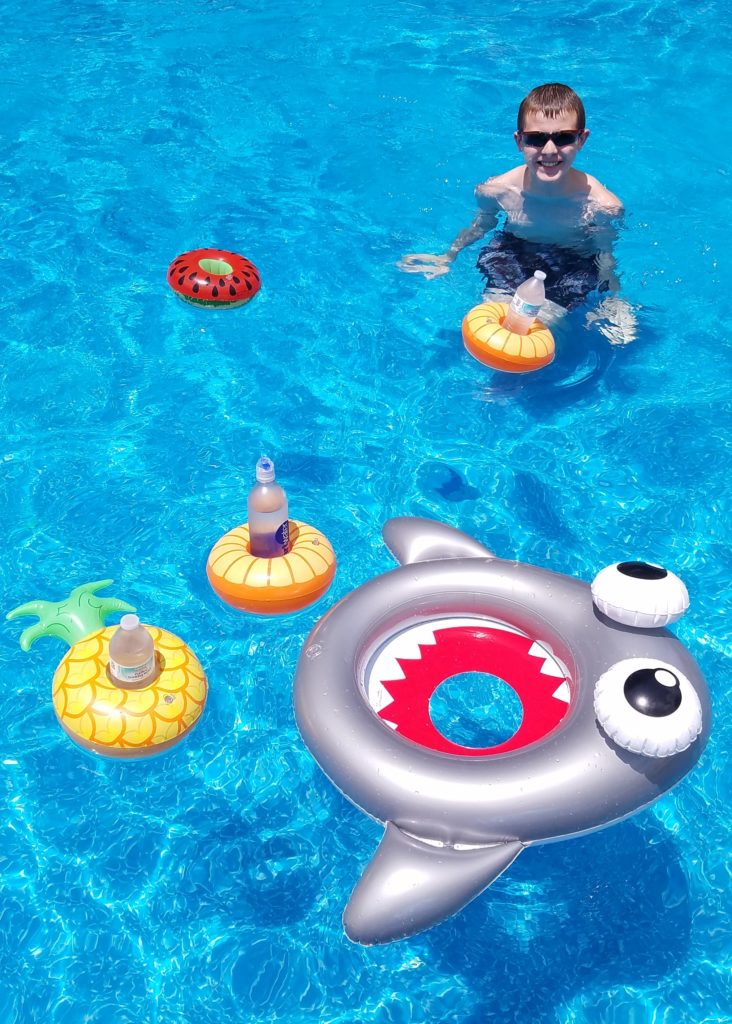 It's not hard to organize a fun and frugal summer pool party. Once you have the party, however, don't throw things away just in case you decide to have a similar party later in the year or even next year. Saving as much as you can will help reduce costs for future parties!