Do you have a go-to product for your summer entertaining needs.  One of my favorites is Sabra Hummus and seasonal produce!  I'm partnering with Sabra and Walmart to share my tips on hosting a tasty get-together and an awesome sweepstakes opportunity for you… read on!
With summer in full swing, our weekends are chock full of family gatherings and holiday celebrations.  As a guest or hostess, I have one goal in mind – make things as simple as possible. Because, really, who wants to spend the summer slaving over complicated dishes?  I would much rather enjoy the party!
I also want to have delicious, lighter and healthier options available for guests and for myself.  After all, the last thing I want to do in the summertime is fill up on things that weigh me down.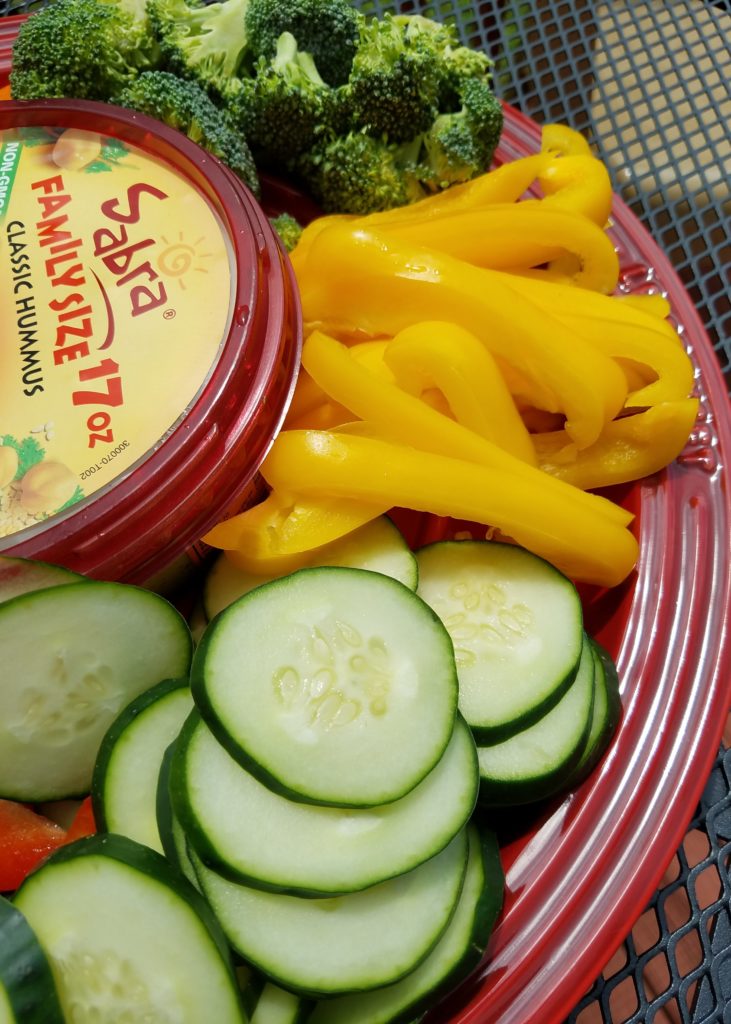 This is why I adore pairing Sabra Hummus with seasonal vegetables for a truly amazing summertime treat.  There's nothing like farm fresh vegetables any time of the year and when you pair them with Sabra Classic Hummus, it's a match made in produce heaven!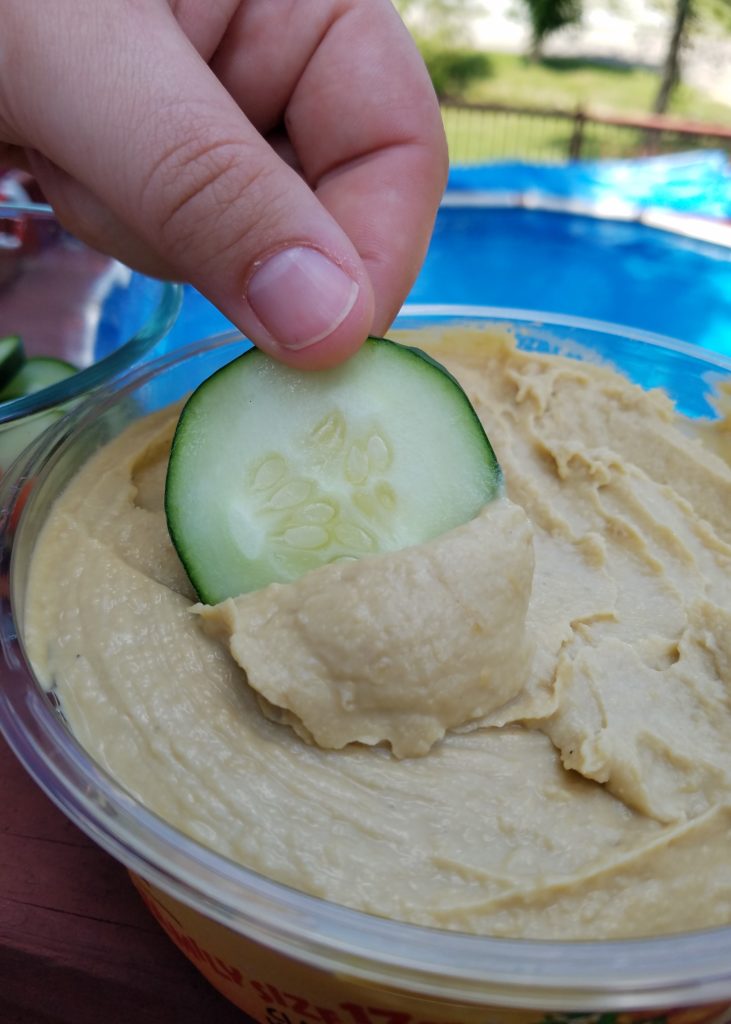 The blend of fresh chickpeas, tahini and a touch of garlic is a wonderful compliment to dip your garden bounty in.  My favorite crudites in summer are sugar snap peas, red pepper slices, cucumbers and broccoli – all are excellent when paired with Sabra Classic Hummus.  If I don't have any red, orange or yellow peppers brightening up my garden, I'll often purchase Sabra Roasted Red Pepper Hummus to be sure to get the bit of red pepper flavor I enjoy in each bite.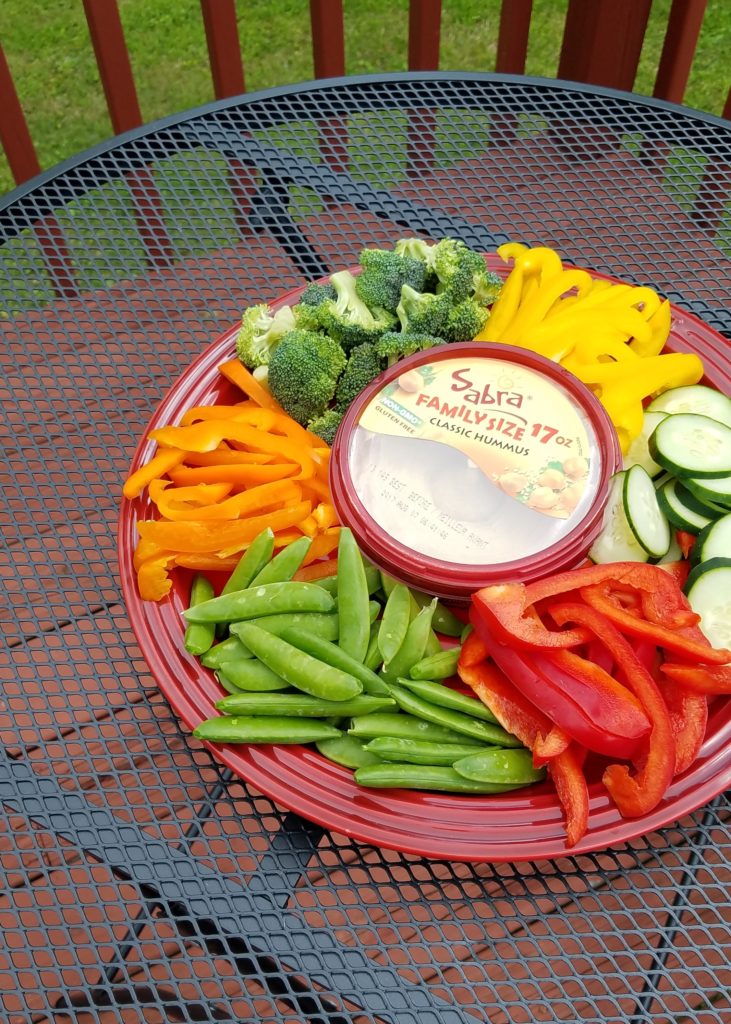 For entertaining, I pick up the handy 17 ounce family size Sabra Classic Hummus at my local Walmart from the Deli section.  As the produce section is nearby, it's easy to also pick up extra vegetables for the dip if I'm having or attending a large gathering.
When I prep my hummus and veggie plate for serving,  I always try include a wide variety of vegetables for dipping to suit everyone's needs.  You can create a beautiful display with the Sabra Hummus in the center of the vegetables or an interesting pattern by creating strips of vegetables on a cutting board with the Sabra Hummus displayed prominently at the end.   Another way to display them is to put each seasonal vegetable in a bowl and placed the bowls nearby or around the Sabra Hummus dip.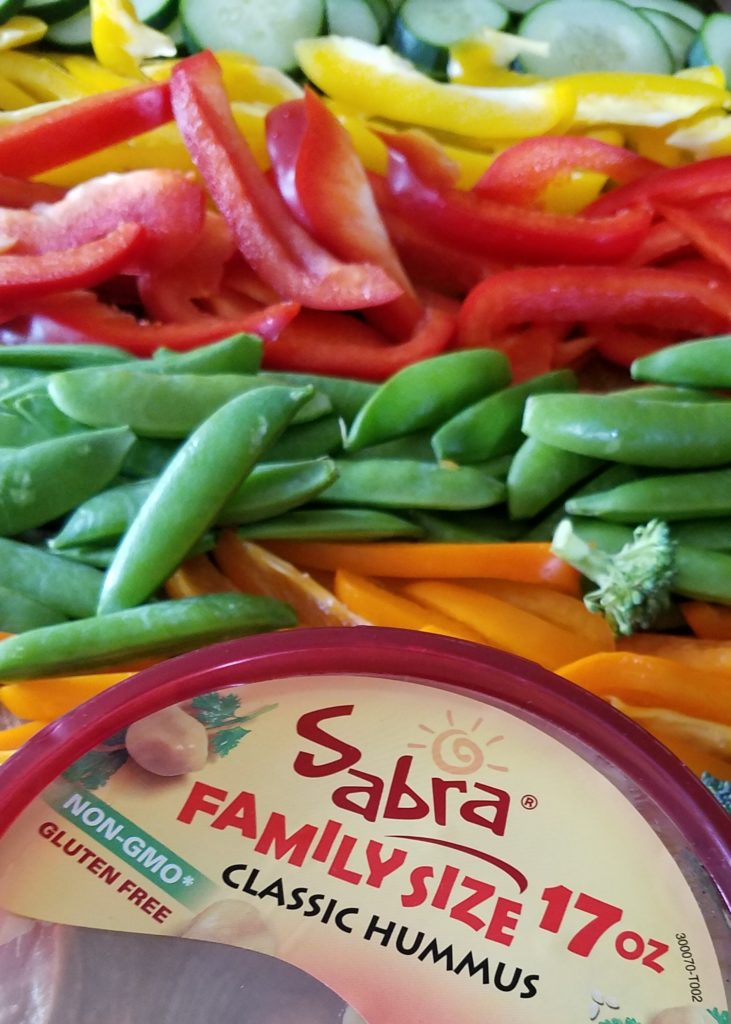 Wherever your creativity leads you, your guests will appreciate the goodness.  Sabra has a saying on their website that "Hummus equals happiness" and for my guests and I, that's so true!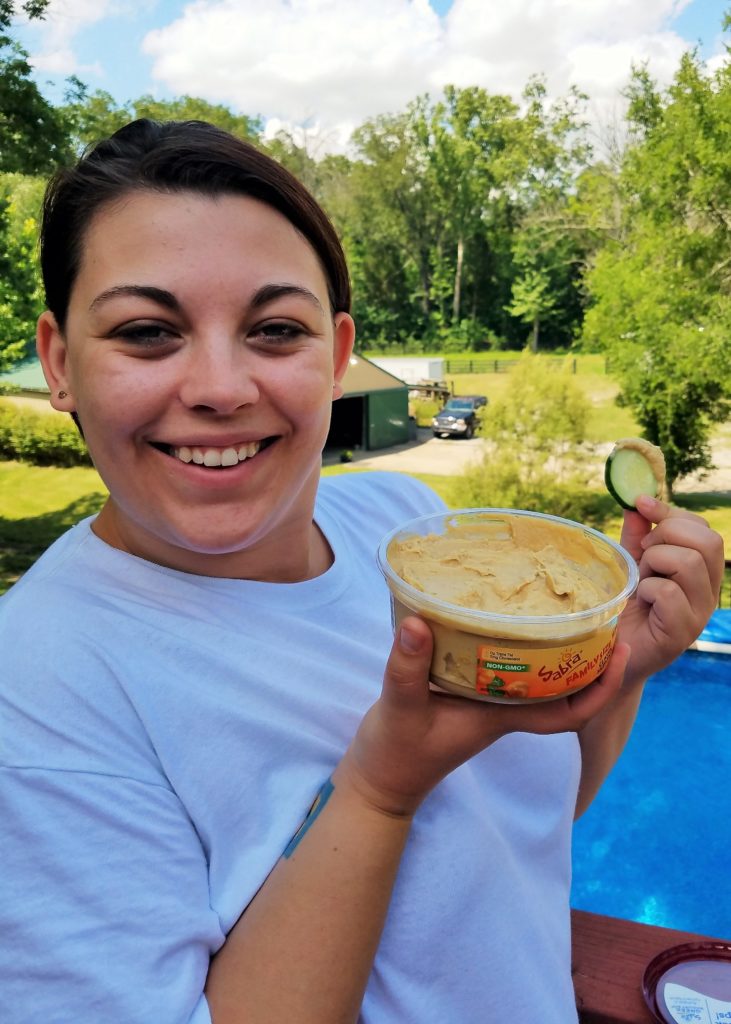 Right now, the folks at Sabra want you to enjoy your summer even more with a chance to enter to win a free grill!  Simply visit www.SummerGrilled.com to enter.
The sweepstakes prize is (1) Dyna-Glo Grill, Grill Cover and Utensil Set and (3) $100 Walmart Gift Cards NO PURCHASE NECESSARY. Open to legal residents of US.DC. 18 years of age or older. Sweepstakes begins at 12:00:01 a.m. EDT on 6/10/17 and ends at 11:59:59 p.m. EDT on 7/21/17. Official Rules Sponsors: Sabra Dipping Co., LLC, Dallas, TX