When the heat is blistering and you are desperately seeking ways to stay cool, the sound of the ice cream truck is musical relief! Thanks to our partnership with PLAYMOBIL, we're sharing a fun new toy that screams summer – the PLAYMOBIL Ice Cream Truck!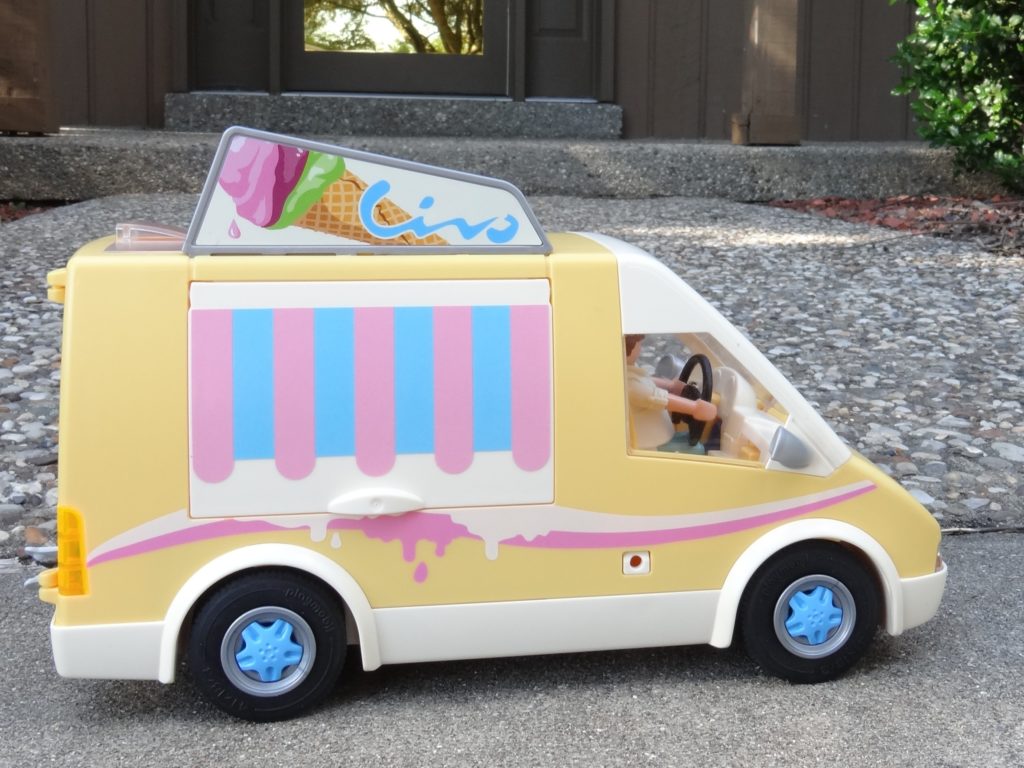 I remember the days the ice cream truck visited our street. Everyone in the neighborhood came out to pick out their favorite frozen treat. Then we all sat around, chatting and savoring each delicious bite. The ice cream truck not only satisfied our need for something cool and sweet on a hot summer day, it brought our neighborhood together in a fun and unique way.
Whether you are lucky enough to have a local ice cream truck that heads your way in the summer or just enjoy the sweet, cold treat from your freezer, you and your children will love this adorable nostalgic toy from PLAYMOBIL.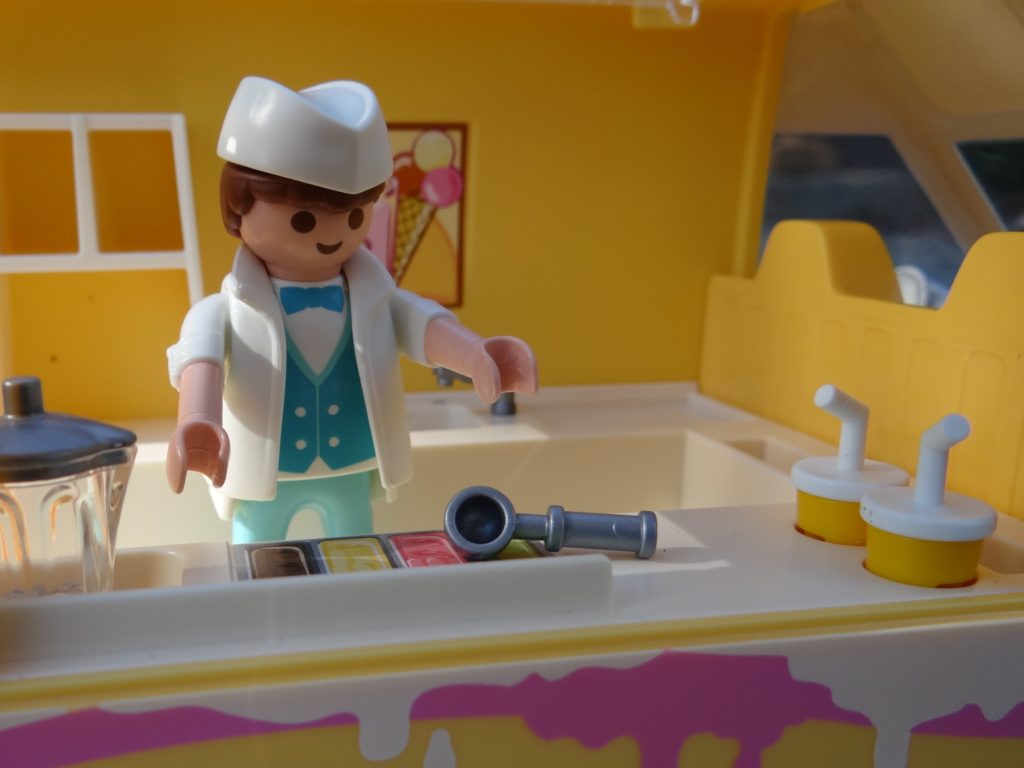 Children can set up the truck and deliver ice cream cups, shakes and cones to all their PLAYMOBIL set pals. The set includes an ice cream truck, figures and all the accessories you need (even an ice cream scoop and ice cream spoons!) to make playtime interactive and inspire imaginative play.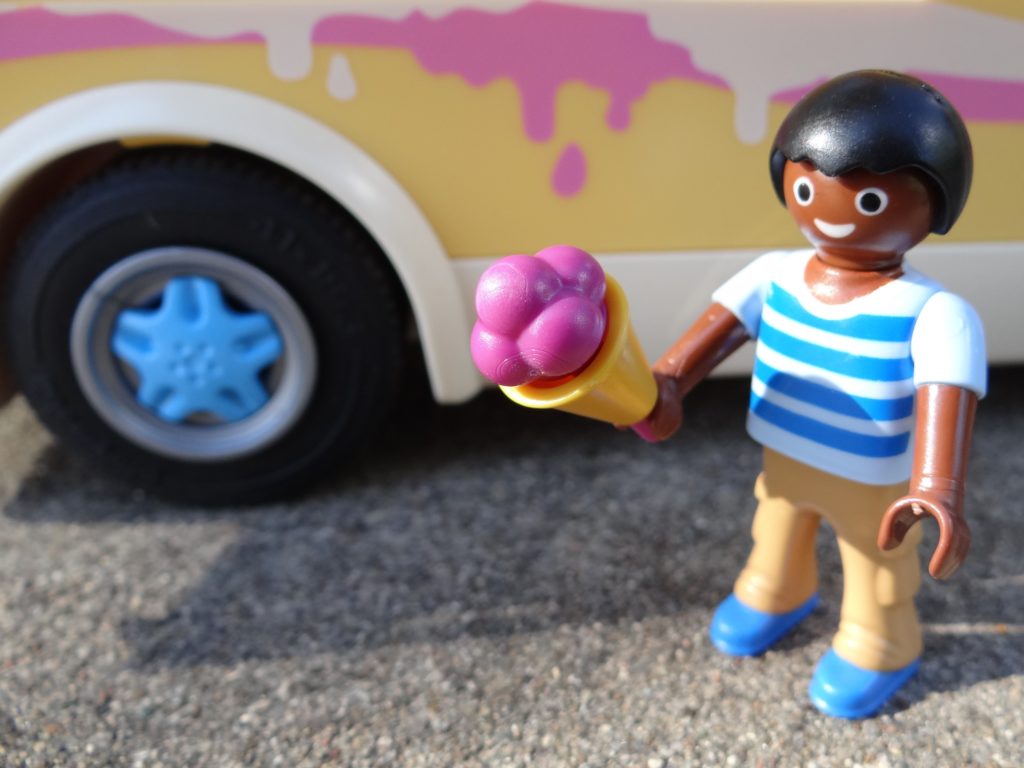 I found this toy to be a versatile one as it's a terrific vehicle kids love to drive around the home and then later use as a play set. The doors one the truck are easy to open and close and the truck features a window for customers, a lovely authentic touch. When all the treats are delivered, your child can quickly close up shop and drive off to the next destination.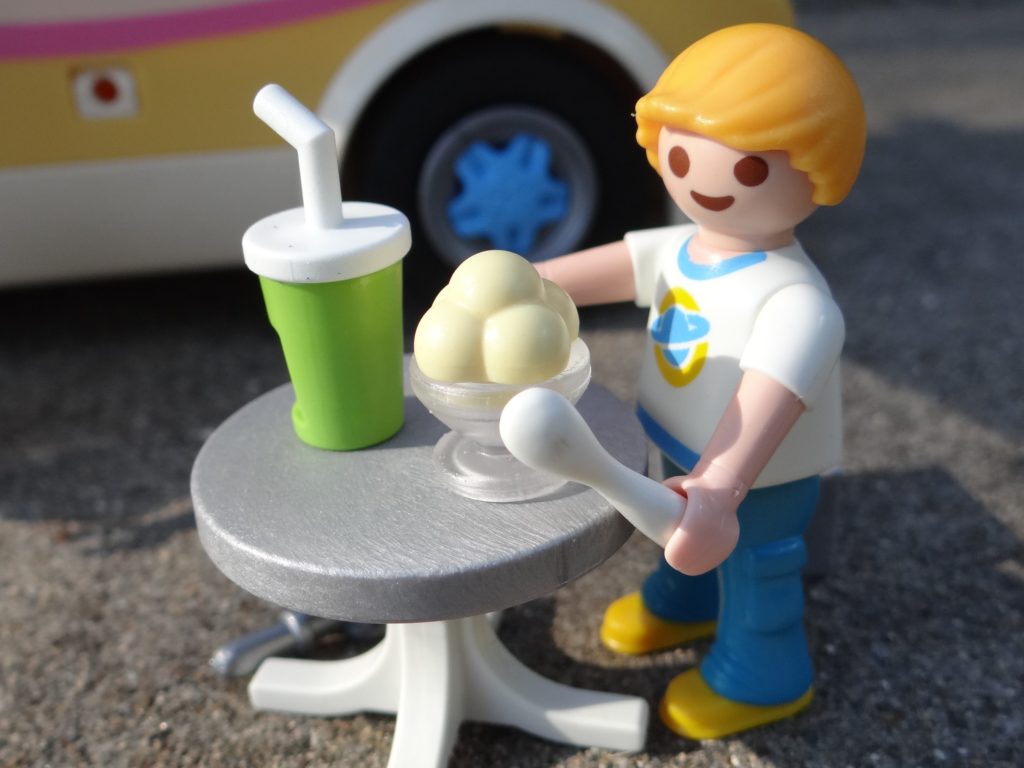 Like every PLAYMOBIL toy, the truck is well crafted, sturdy and ready to withstand hours upon hours of play. The pieces are smaller so it's best for children who are moving out of the toddler stage (age 4 and up.) For the full scoop, visit http://www.playmobil.us/ PLAYMOBIL toys are available for purchase on their website and at retailers throughout the U.S.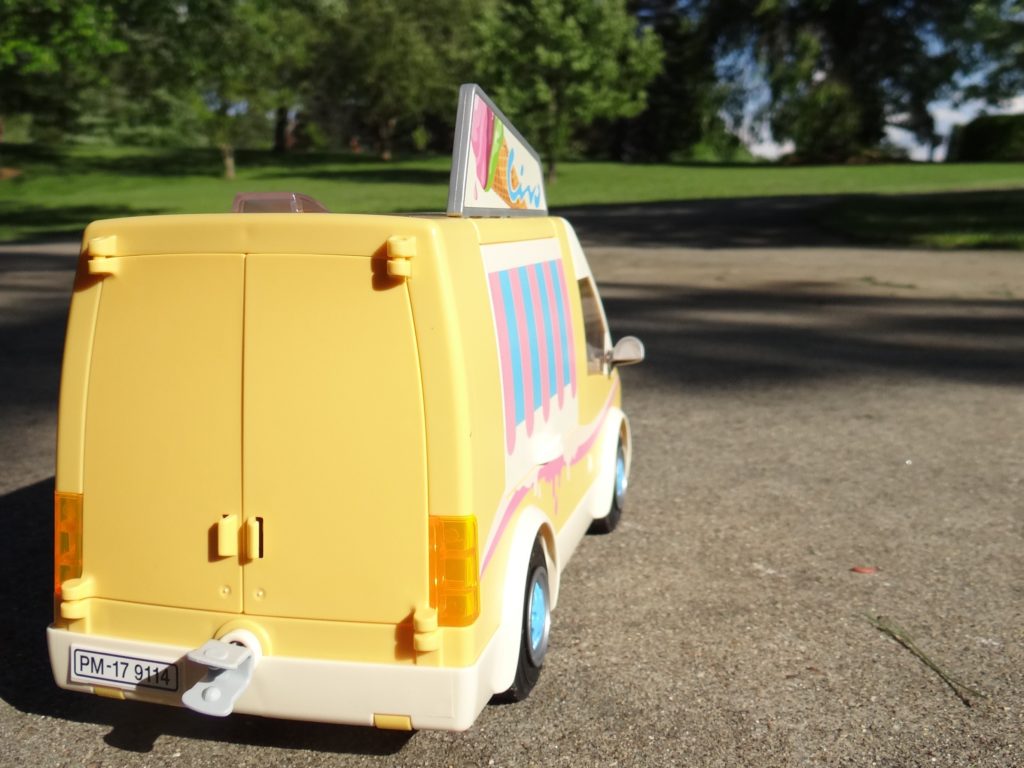 Did the ice cream truck visit your neighborhood when you were growing up? What was your favorite treat?