As a frugal mom, I love getting a super good bargain.  As a Rural Mom, that's not always easy to do, but Ollie's Bargain Outlet is making it easier to enhance your lifestyle without without busting your budget!  Thanks to our partnership with Ollie's Bargain Outlet, I'm sharing my experience shopping at Ollie's, exciting news about the newest store opening in Lexington, Kentucky… read on!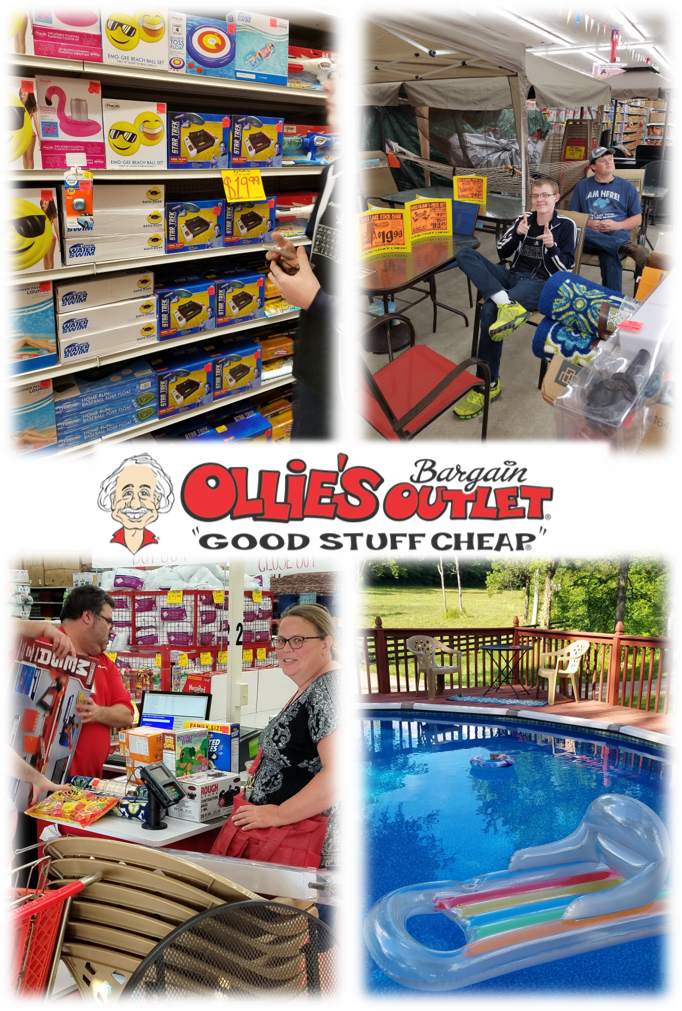 We recently purchased a new home and while we brought plenty of our old home furnishings and decor with us, we still have plenty of new needs to fill.  The trouble with buying a new home and decorating it is… well, you just bought a new home!  When you are pocket-poor, you need all the savings you can get!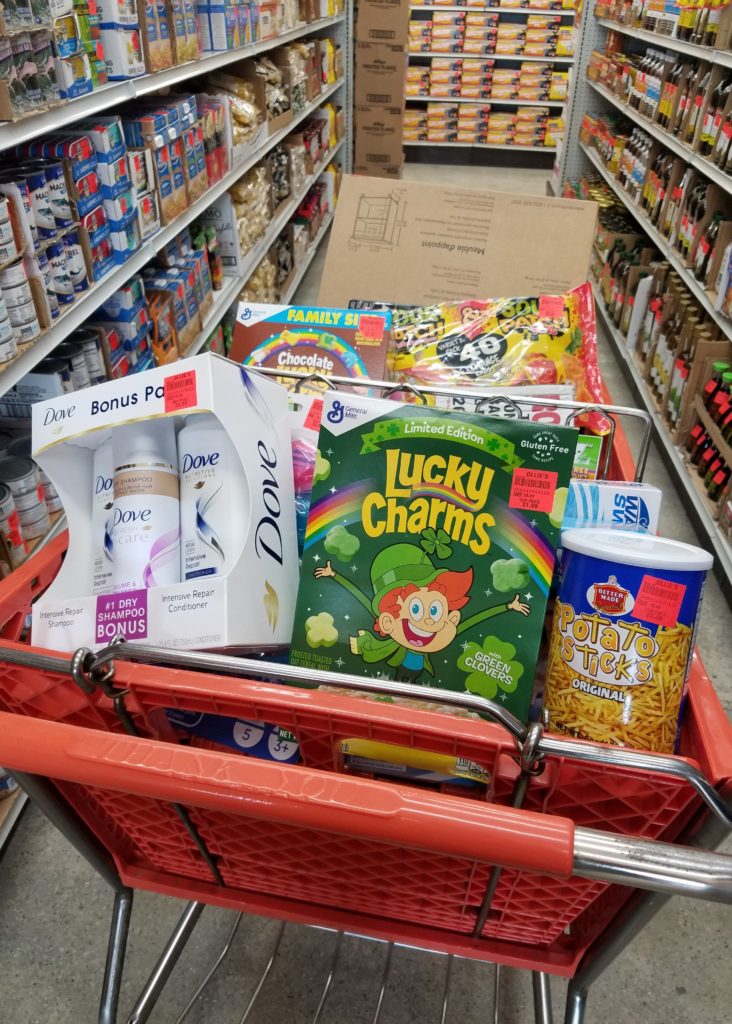 For rural moms, the struggle is real to find brand name merchandise at affordable pricing.  Internet shopping has certainly changed things a bit, but this resource doesn't allow you to easily shop a wide variety of household items and certainly doesn't offer the same deep discounts that Ollie's Bargain Outlet does.
If you are like me, you also want to see items in person, like bedding to get a true picture of the colors and patterns or to feel the fabric to see if it suits your preferences.   Before Ollie's moved into our neck o' the woods, I had to travel quite for to find similar product offerings and hope for a sale or clearance to maximize my budget.  It's truly a joy to have this awesome resource so close to home!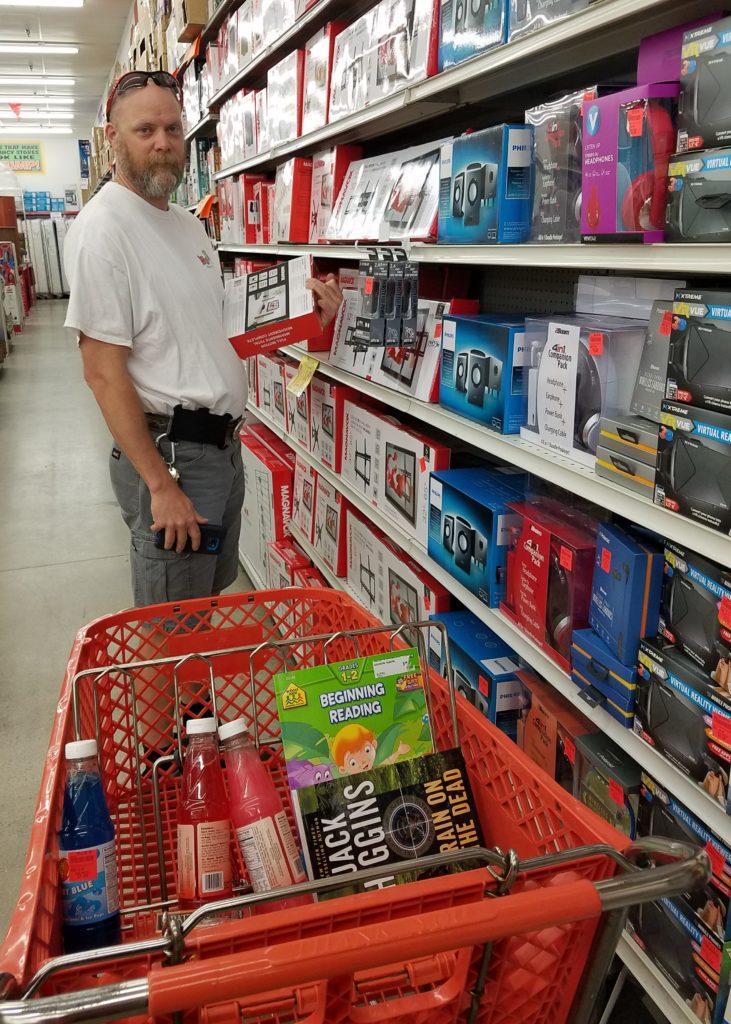 Rural Mom's Ollie's Bargain Outlet Shopping Trip
Ollie's Bargain Outlet, Inc. is one of America's largest retailers of closeouts and salvage merchandise, offering real brands at real bargain prices. Famous for its signature catch-phrase "Good Stuff Cheap," Ollie's has a huge variety of famous brand-name merchandise in every department.  From housewares and electronics to food and flooring, you can save up to 70 percent off.
There are currently 249 Ollie's Bargain Outlet stores throughout the U.S. and the countdown is on for the grand opening of the newest Ollie's Bargain Outlet store in Lexington. The doors officially open at 9 a.m. Wednesday, June 28th for the new store located off Richmond rd in the Lakeview Plaza. At the grand opening, bargain shoppers can explore huge deals and 250 lucky fans will have the opportunity to meet MLB Hall of Fame Pitcher Steve Carlton!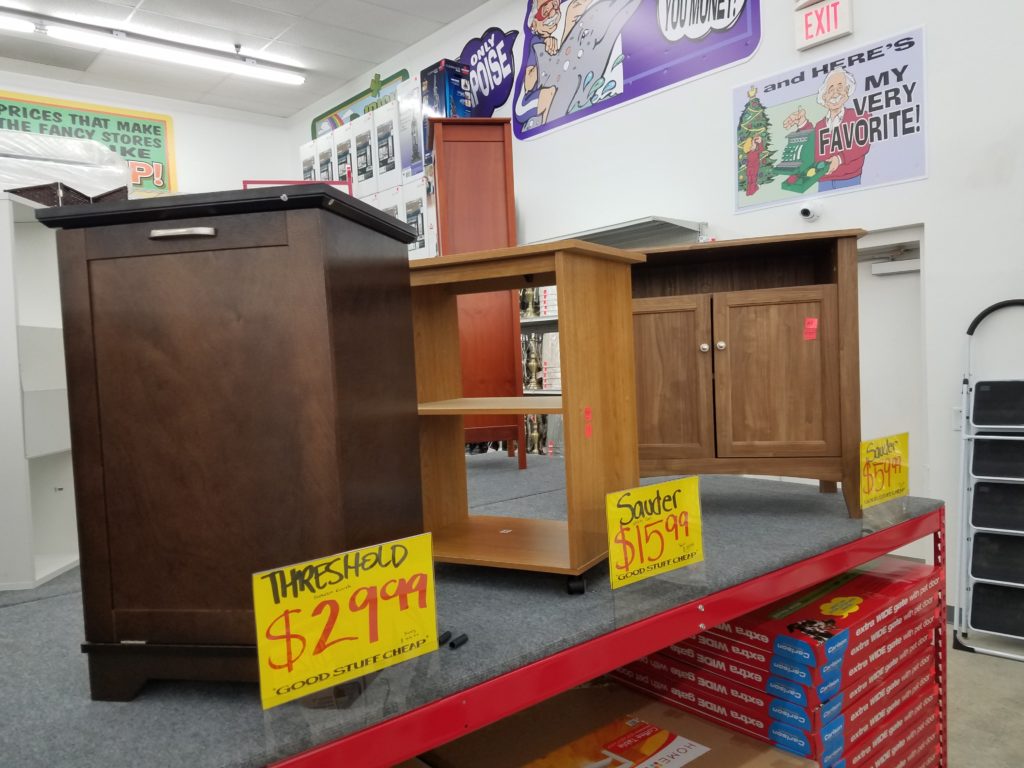 I got a sneak peek of the new Lexington location and it is a beauty chock full from floor to ceiling with amazing bargains! I was thrilled to see pool toys, outdoor furniture, patio carpet, patio furniture and huge selection of ceramic planters all at ridiculously low prices.
My family also found books, food, hair care products, bedding, drapery, and so many more things we needed to stock our new home. I even scored on a much-needed sturdy microwave cart for a lovely low price of $15.99 and over-sized patio chairs for under $10 each!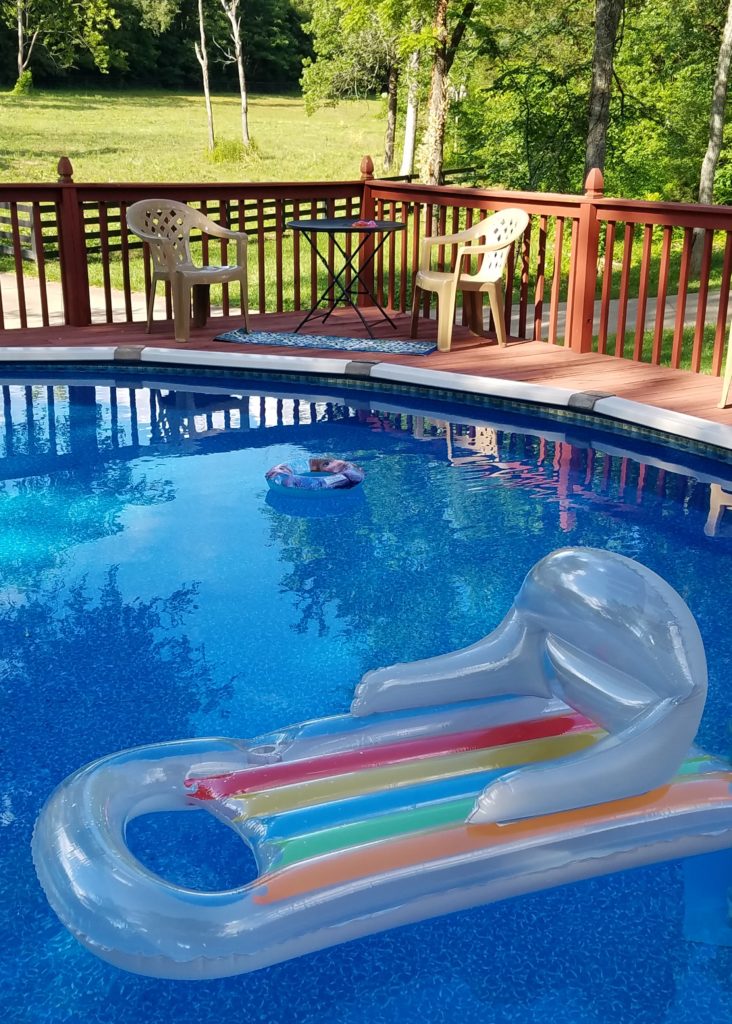 Tips for Shopping at Ollie's Bargain Outlet
The first (and obvious) number one thing you need to do is simple head towards your local Ollie's Bargain Outlet ready to be surprised by all the great merchandise and fabulous deals.  Once you arrive, plan to spend a bit of time exploring as you never know what new items you are going to find… and there are so many to choose from!
Before you head to Ollie's it helps to make a list of things you need in your home to use as a guide when you get distracted by the oodles of other must-have's you'll encounter.  This will keep you from forgetting important items you set out to buy like dish soap, flower planters or printer paper.  Of course, if you forget an item or two, it simply gives you another good reason to head back to Ollie's for more.
If you are in need of home decor items like rugs, furniture, wall hangings and so on, be sure to record your measurements, color preferences and quantity needed prior to your shopping trip.  I keep this information on a notepad on my cell phone or sometimes just send myself a text message I can reference later.  This way I won't forget the list at home.  It can also be helpful to take a photo of the room or outdoor area you need to decorate so that you can better visualize what products will be the best fit.
Lastly, think about upcoming celebrations.  I always find the best birthday and Christmas gifts at Ollie's Bargain Outlet and I often buy them when I see them in the Summer and Fall rather than waiting for the holidays.  This way I get the best selection and with the low prices at Ollie's, I can easily fit these purchases in my budget.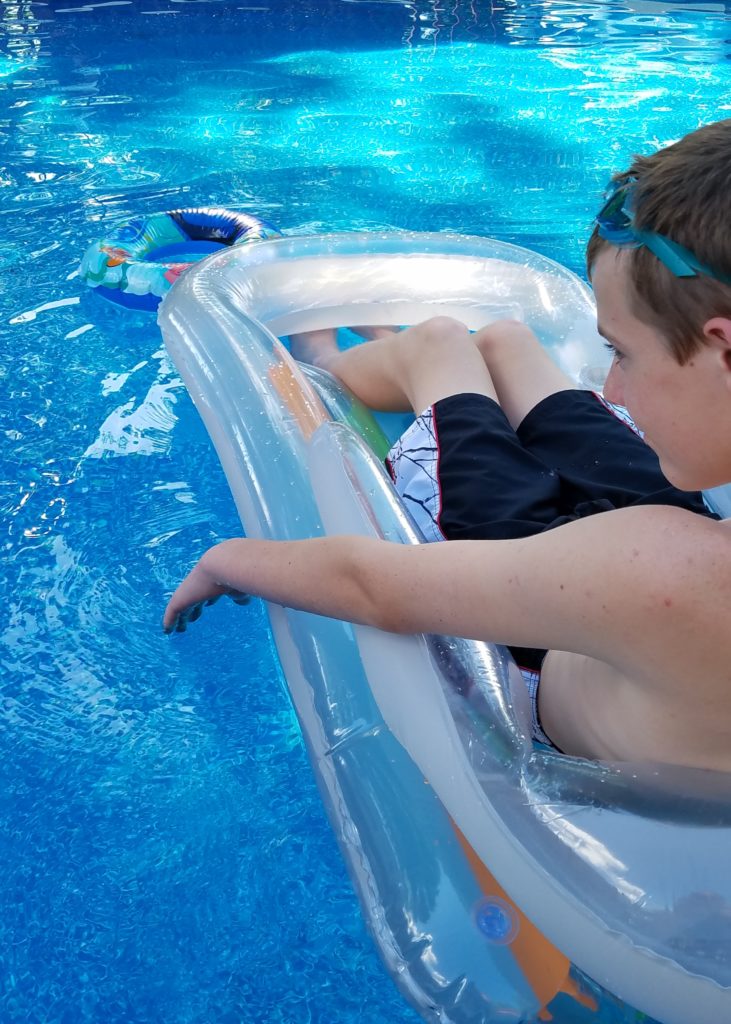 Lexington Store Grand Opening Details
Ollie's Bargain Outlet in Lakeview Plaza at 2909 Richmond Rd. Suite 170 in Lexington, KY grand opening is Wednesday, June 28th at 8:45 a.m. with a ribbon-cutting at 9 a.m.
MLB Hall of Fame Pitcher Steve Carlton will be greeting fans at 10am.  Folks who wish to participate should arrive plenty early for a chance to meet Carlton. Beginning at 7:30 a.m., 250 tickets will be distributed on a first come, first served basis (limit one per person). At 10 a.m., ticket holders will be able to meet and have their photo taken with Carlton, as well as have him autograph one piece of their own memorabilia.
Did you know Ollie's also brings about 50-60 new jobs to the local community with each new store it opens?  Currently, Ollie's employs over 7,000 associates in its 249 stores across 20 states east of the Mississippi.  You can learn more about Ollie's Bargain Outlet by:
 
Win an Ollie's Bargain Outlet Gift Card!-
GIVEAWAY ENDED
Thanks to the friendly folks at Ollie's Bargain Outlet, two (2) Rural Mom Readers will each win one (1) Ollie's Bargain Outlet $25 Gift Card!
Giveaway open to US addresses only.
Prizing and samples provided by Ollie's Bargain Outlet.
WINNERS:
LEE B.
MARY F.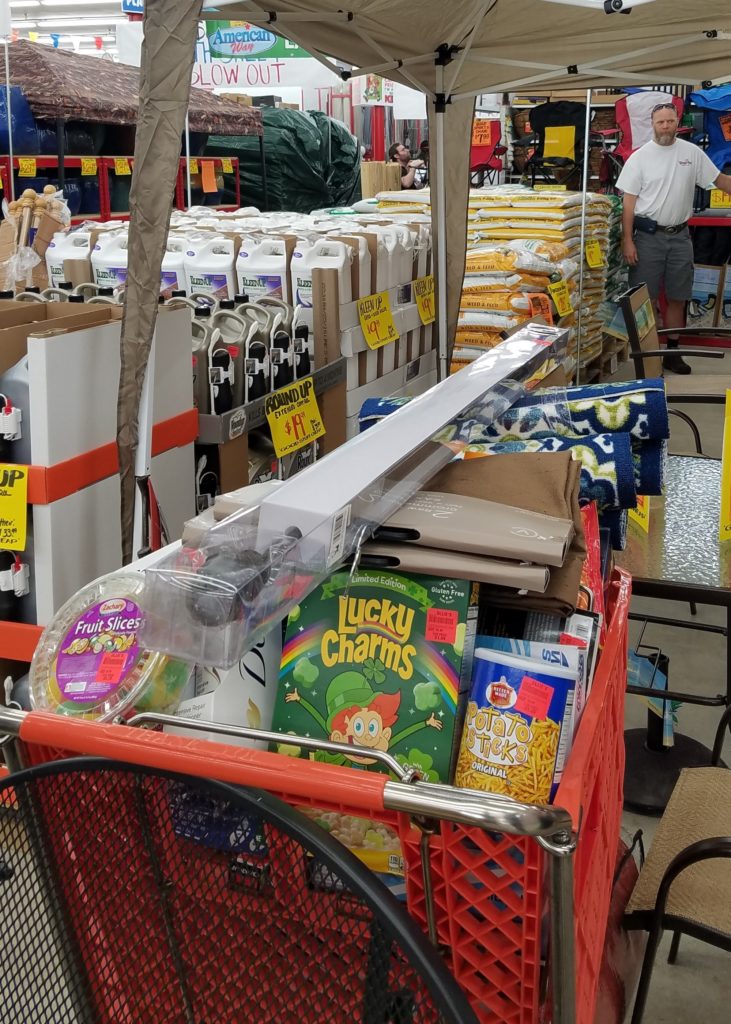 When you visit the new Lexington location or your local store, what will you shop for first at Ollie's Bargain Outlet?