My husband is difficult to shop for.  Can you relate?
We are at a stage of our lives where we have all the essentials we need and are lucky enough to have collected fun non-essentials, too.  So what do you get the man who has everything?  Definitely not another trinket, toy, or tool that will be appreciated but soon find itself sitting on a lonely shelf somewhere.
Food.  You get him food.
Because it's the one gift that will be thoroughly enjoyed, consumed and never have to see the deep dark depths of burial in the garage.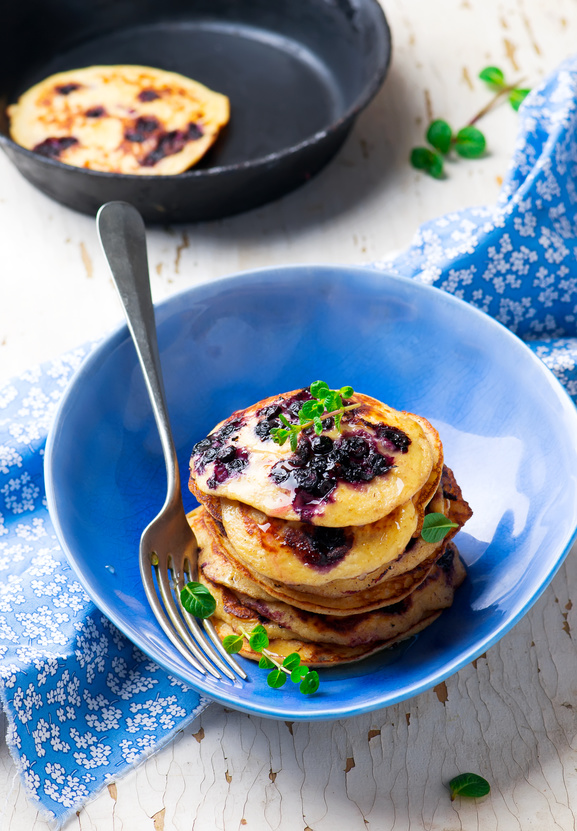 For my hubby, it's pretty easy to decide what food and beverage to gift as he has his staple favorites.  Here and there, though, I like to change things up so the gifts don't get stale (pardon the pun!)
For inspiration, I turn to companies like GourmetGiftBaskets.com.  One of the top online gift giving sites, they have a full selection of gourmet goodies and themed baskets that will tempt any taste-bud.  We partnered up this year and they sent along a Father's Day Breakfast Gift Basket for my review.
In a nutshell, yum!
In another nutshell, gourmet breakfast for dad is a genius idea.
Typically we think of breakfast in bed as a way to pamper mom on Mother's Day, but hello… dads also love this kind of stuff!  Wouldn't you love to wake up to a plate full of piping hot blueberry pancakes or a cheddar herb biscuit with country ham?  Me and my husband, too.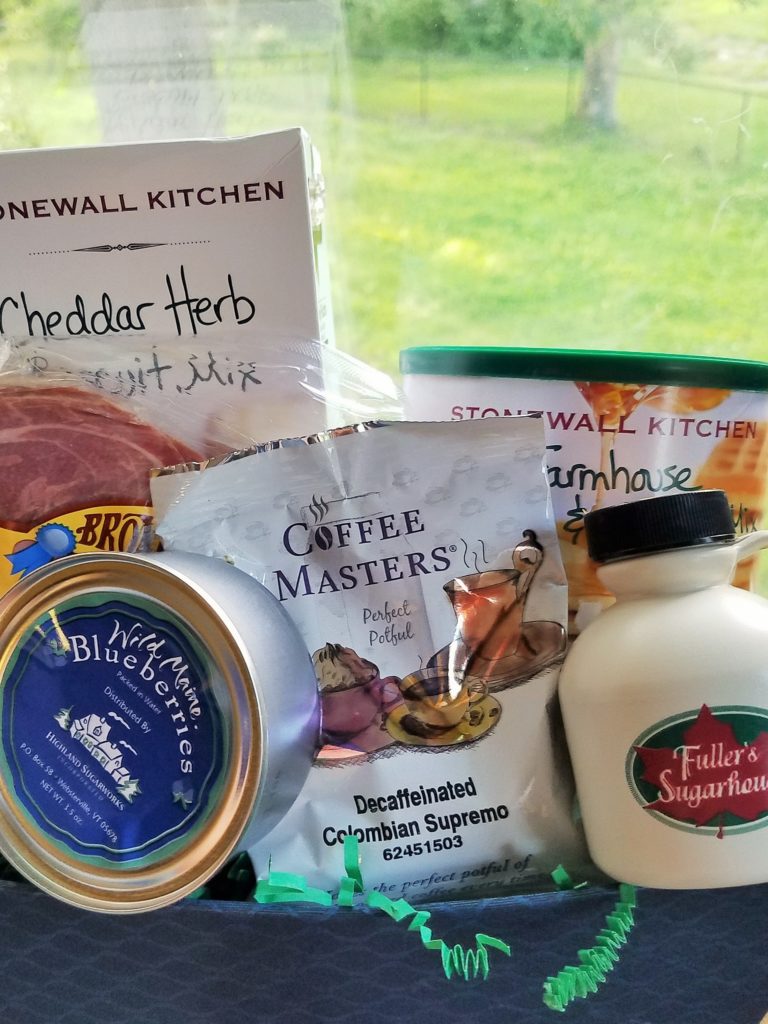 The Father's Day Breakfast Gift Basket is stocked with pancake mix, New Hampshire maple syrup, gourmet coffee, cheddar herb biscuit mix, country ham slices and wild Maine blueberries.  Definitely a delicious way to shower appreciation on the important father figures in your life.  And, bonus, you get to enjoy the goodies, too!
If a gourmet breakfast for day isn't your cup o' tea, there are plenty of other delectable routes to go like the "Spring Seasonal Beer Bucket" or the Father's Day "Backyard Barbecue Popcorn Sampler."
To see the full selection of Father's Day gift ideas (baskets, towers, cakes and more), check out https://www.gourmetgiftbaskets.com/Fathers-Day-Gift-Baskets.asp – use discount code FDAY10 for 10% off.
The toughest part of getting your guy a gift from GourmetGiftBaskets.com is deciding which one to choose!