Are you the type of person who is easily distracted by shiny new products on the grocer shelf?  Me, too!  Thanks to my partnership with PINCHme, I'm bringing you a fun new way to find out about these shiny new products at home with the PINCHme Sample Tuesday program… read on!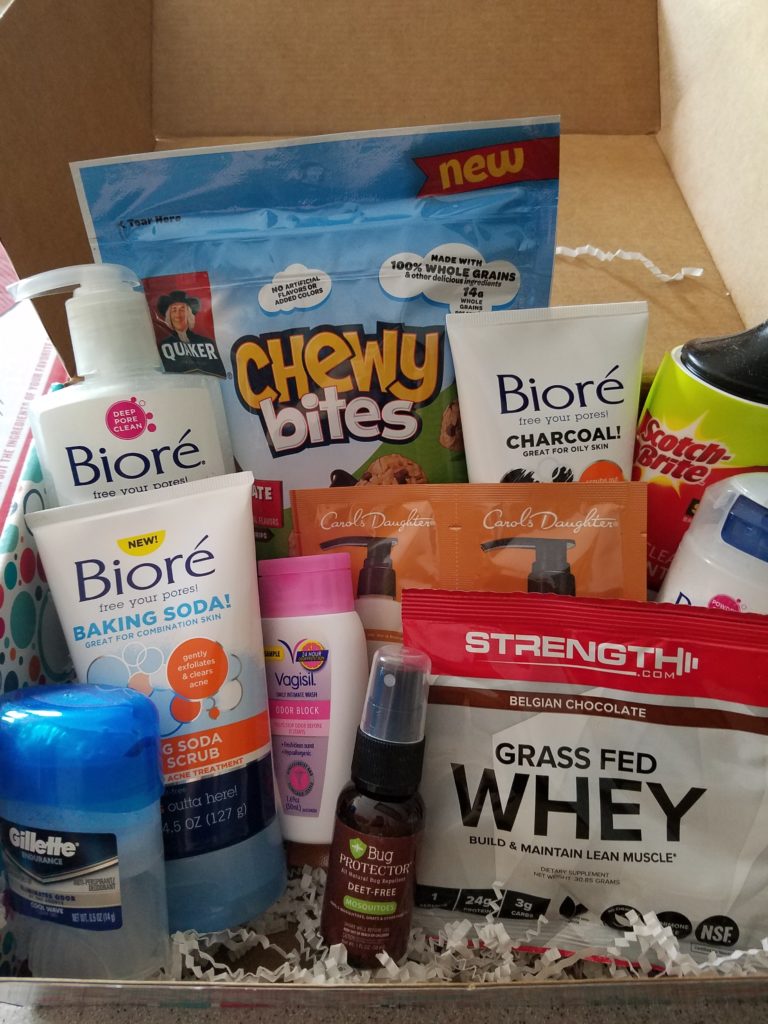 I absolutely love discovering new things to add to my ever-growing list of favorites. Even better, is finding new samples.
It's always a joy to to have the chance to test a product out before I commit to it.  So imagine my delight to learn about PINCHme Sample Tuesdays – a Tuesday, every month on PINCHme, dedicated to bringing users a new opportunity to get samples from the world's leading brands.
And it's FREE.  Totally free.  100 percent free.  No strings attached.  Nada, zip, none.  No shipping charges, no credit card information needed, no lengthy sign up form.  All they ask for is your honest feedback on the products after you have the chance to receive your sample and try it.  And even that is simple a short survey response.
PINCHme members benefit from special partner offers, exclusive sweepstakes, product review opportunities, and other promotions throughout the year.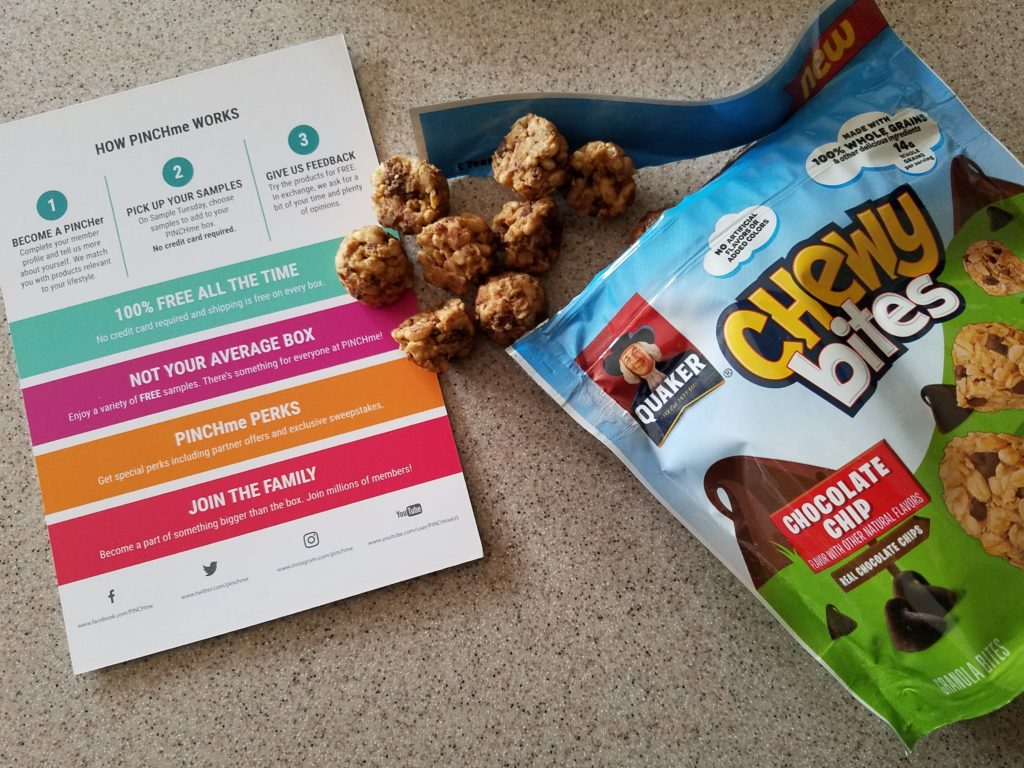 How PINCHme Works
Step 1: You become a "PINCHER"
To get in on the action all you need to do is register at PINCHme.com  Once you register, be sure to take the short shopper survey to tell PINCHme about yourself.  They use this information (like if you own a cat or a dog) to match you to the best samples.
Step 2: Select your samples
On Sample Tuesday, choose samples to add to your PINCHme box.
Step 3: Give PINCHme feedback
To help keep the samples completely free, PINCHme appreciates having your opinions on the products.  This takes very little time and will also keep you eligible for the next awesome round of free samples.
That's it!  It's truly a simple process for some cool rewards.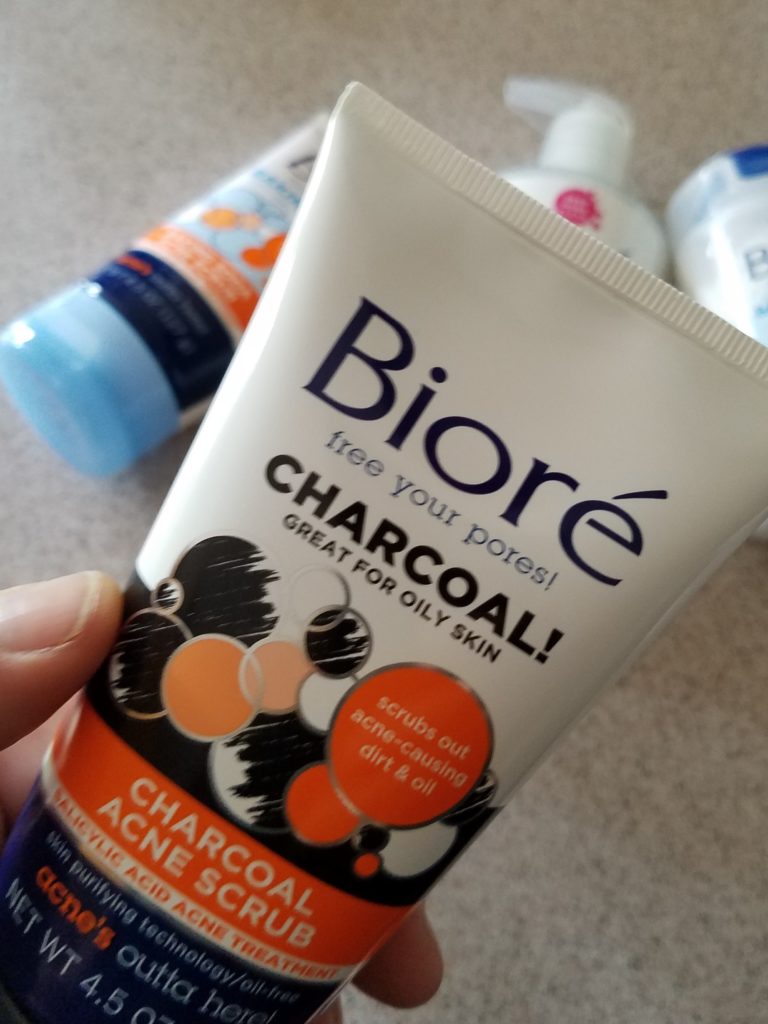 Sneak Peek of June 20 PINCHme Samples
June 20 is the next Sample Tuesday date for PINCHme members (so be sure to register ahead of time!)  I received a selection of some of these products and a few from past Sample Tuesdays in my very own special PINCHme box.  So far, I'm totally in love with the Quaker® Chewy Bites and I hope everyone has the chance to try these delicious snacks!
Samples that will be up for grabs this PINCHme Sample Tuesday are:
Food & Snacks:
Hidden Valley® Simply Ranch Classic Ranch ~ Quaker® Chewy Bites ~ Pure Leaf Home Brewed Teas
Personal Care & Health:  
Bioré® Baking Soda Pore Cleanser ~ Bioré® Baking Soda Cleansing Scrub ~ Bioré® Charcoal Acne Scrub ~ Bioré® Baking Soda Acne Scrub ~ Carol's Daughter Shampoo + Conditioner ~ LISTERINE® COOL MINT® Zero and Total Care Zero Alcohol Mouthwash ~ Bug Protector All Natural Bug Repellent ~ ZzzQuil Nighttime Sleep-Aid ~ Sundown Naturals B12 500mcg Gummies ~ Tummy Zen Total Heartburn Relief ~ Gillette Cool Wave Clear Gel 0.5 oz. ~ Sensodyne® Deep Clean
Home & Pets:
Fancy Feast® Creamy Delights™ Wet Cat Food ~ Cesar Dry Dog Food ~ Scotch-Brite™ Lint Roller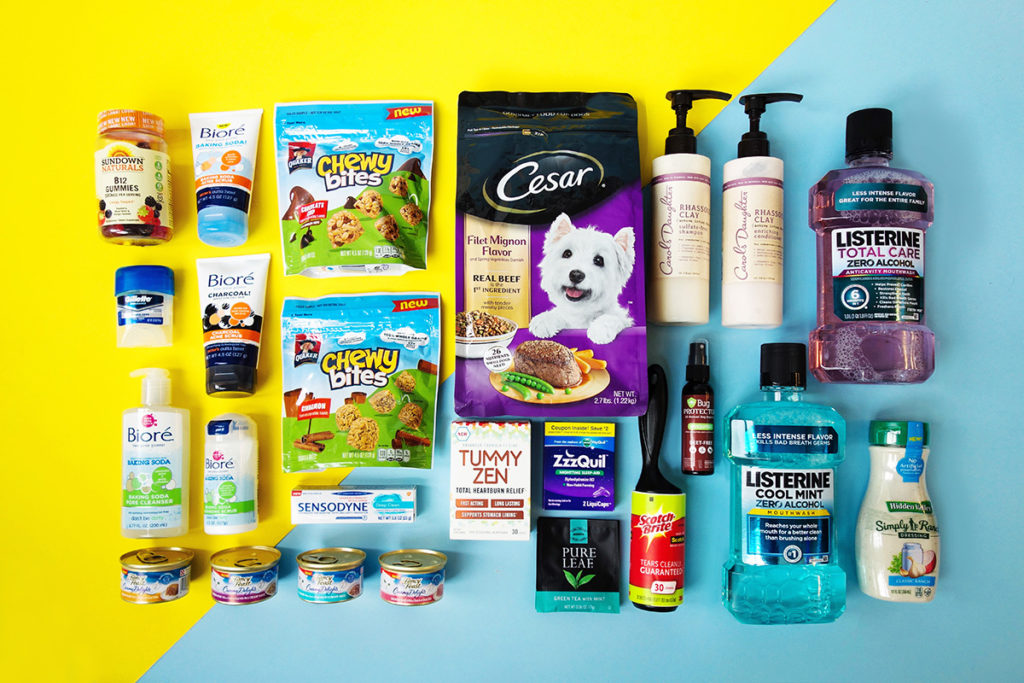 Not every product on this list will make it to your PINCHme box, and given the 100% free nature of the PINCHme platform, they can't guarantee that all members receive a box on Sample Tuesday.  The reason for this is there are many factors that impact who qualifies for samples, including the volume of samples available and the targeting specified by their brand partners.
For example, if you don't own a cat, you'll likely not see the offer for the Fancy Feast® Creamy Delights™ Wet Cat Food.  Or if you snooze and log in the day after Sample Tuesday, you might miss out (so be sure to make a note on your calendar to participate!)
I'm looking forward to Sample Tuesday on PINCHme!  What sample do you hope to find in your PINCHme box?