This post is in partnership with Universal Pictures.  Enchantment with Minions and the new Despicable Me 3 Mini Music-Mate toys is that of Rural Mom… read on to find out more!
Are you crazy about Minions?  I totally am!  Also love Gru and all his crew, so I'm delighted to see them return soon in DESPICABLE ME 3 (in theaters June 30!)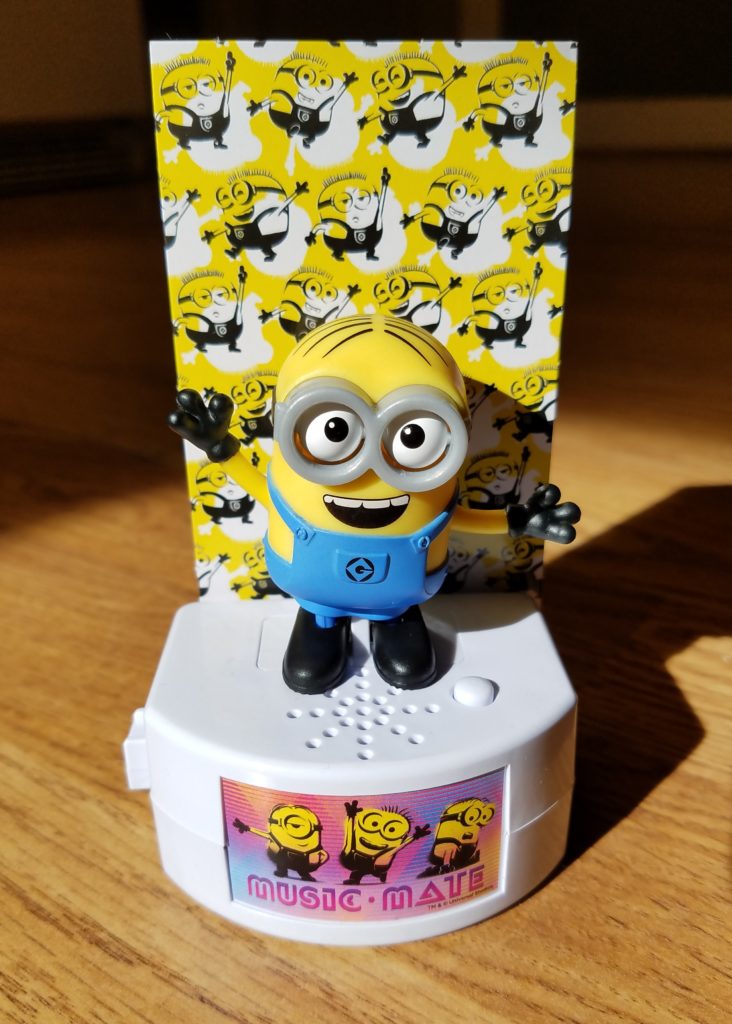 The stories are always ridiculously funny yet, super heart-warming.  You just have to root for Gru and his Minions.  You know they want to be bad but they are just oh, so good inside.
I particularly love when the Minions party and dance.  Gets me in the heart smile every time!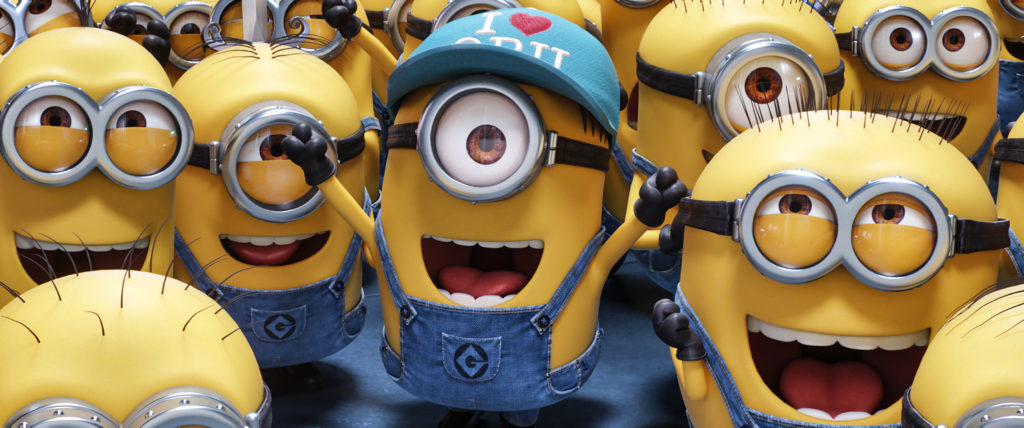 Now, I have an adorable dancing Minion of my own as Bob the Despicable Me 3 Mini Music-Mate has taken up residency on my desk to bring oodles of joy to my work day.
About The Despicable Me 3 Mini Music-Mate Assortment
They talk and they dance!  The Despicable Me 3 Mini Music-Mates each come with 3 different song clips that have original voice and sound effects.  You simply press the button on the base of the music-mate and watch it spring to life!
Want to see a Despicable Me 3 Mini Music-Mate in action?  Check out my demo below:
All Mini Music-Mates come with colorful backdrops. When you connect multiple bases together, they dance in perfect unison.  Connect them all and have your own Minions dance party (I totally want to do this!)
The assortment includes Dave, Stuart, Tim, Carl and Mel.  There's also Gru, Agnes, and Jail Time versions of Tom, Tim and Carl. (Each sold separately, Ages 4+ Retail Price: $19.99)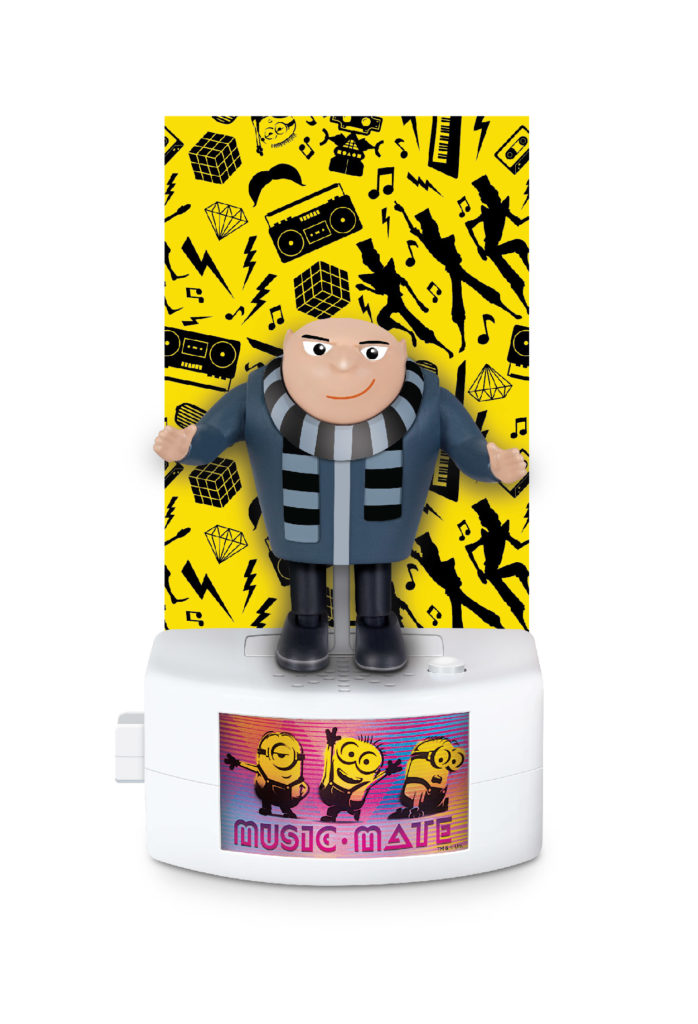 For more information about the Despicable Me 3 Mini Music-Mates, visit: ThinkwayToys. #ThinkwayToys
About DESPICABLE ME 3
DESPICABLE ME 3 will be in theaters June 30 – an awesome addition to your 4th of July weekend celebrations!
Check out the official trailer for the film:
Illumination, who brought moviegoers Despicable Me and the biggest animated hits of 2013 and 2015, Despicable Me 2 and Minions, continues the story of Gru, Lucy, their adorable daughters—Margo, Edith and Agnes—and the Minions in Despicable Me 3.
After he is fired from the Anti-Villain League for failing to take down the latest bad guy to threaten humanity, Gru finds himself in the midst of a major identity crisis. But when a mysterious stranger shows up to inform Gru that he has a long-lost twin brother—a brother who desperately wishes to follow in his twin's despicable footsteps—one former super-villain will rediscover just how good it feels to be bad.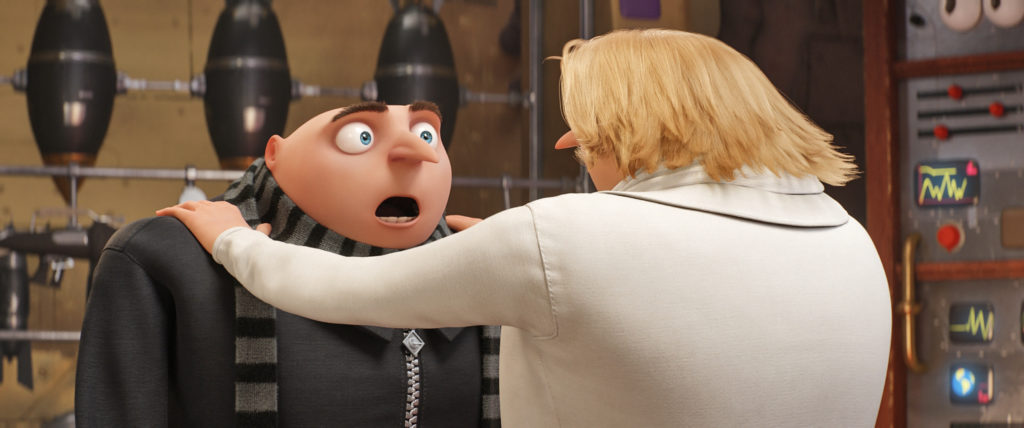 Win a Despicable Me 3 Mini Music-Mate Prize Pack!
One (1) Rural Mom reader will win a Despicable Me 3 Mini-Music Mate Prize Pack that includes:
$15 iTunes gift card to purchase the new Despicable Me 3 soundtrack
Despicable Me 3 Mini Music-Mate (character will vary)
Open to US mailing addresses only
Prizing and samples courtesy of Universal Pictures and Thinkway Toys
ENTER via the rafflecopter below: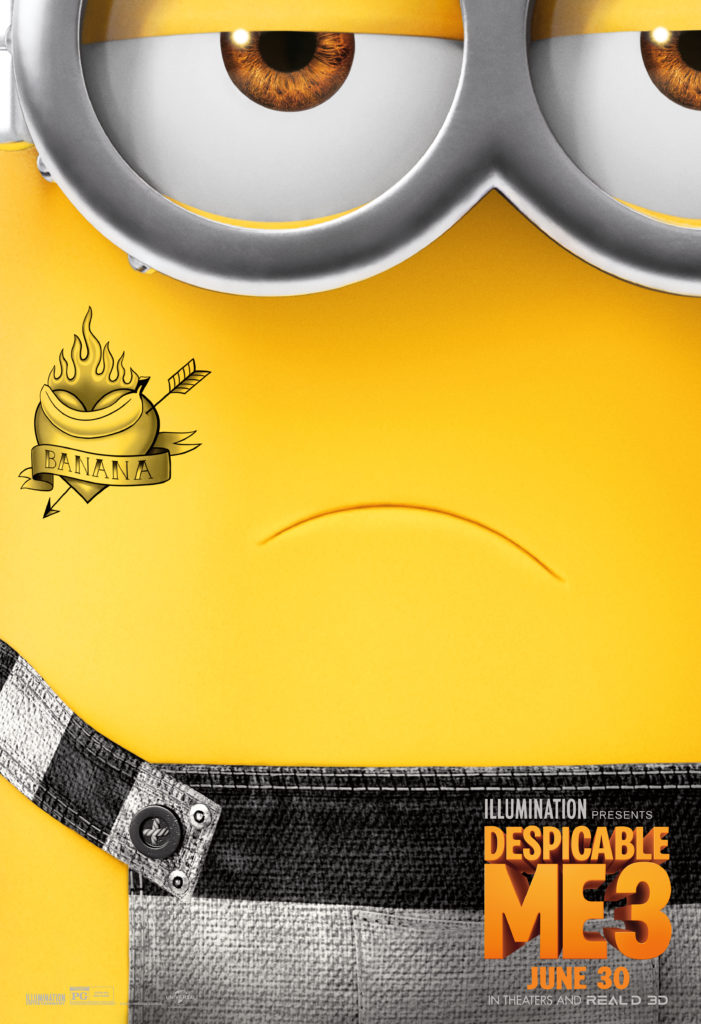 Who is your favorite character in the Despicable Me series? Are you a Minions fan?