In March of this year, we decided to adopt a new kitten and we fell in love with the live-action film version of Beauty and the Beast.  Coincidence or kismet?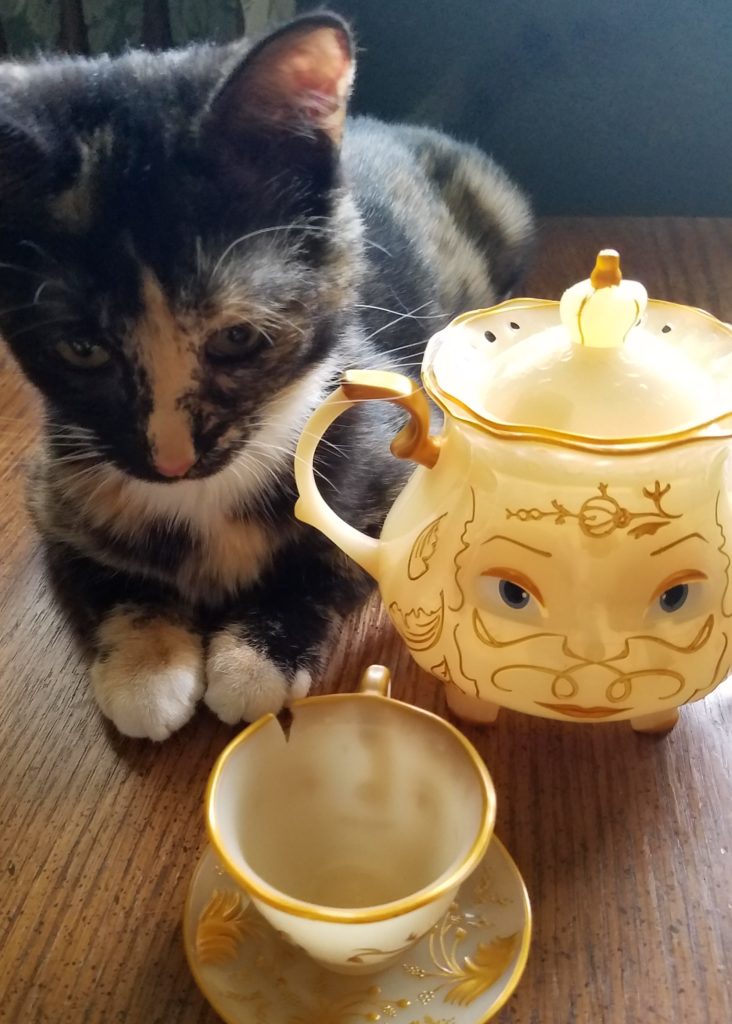 Sometimes things happen for a reason.  Sometimes they are just lucky happen-stances.  Truthfully, I initially made no connection between our obsession with Disney films and our newest, adorable fur-family member.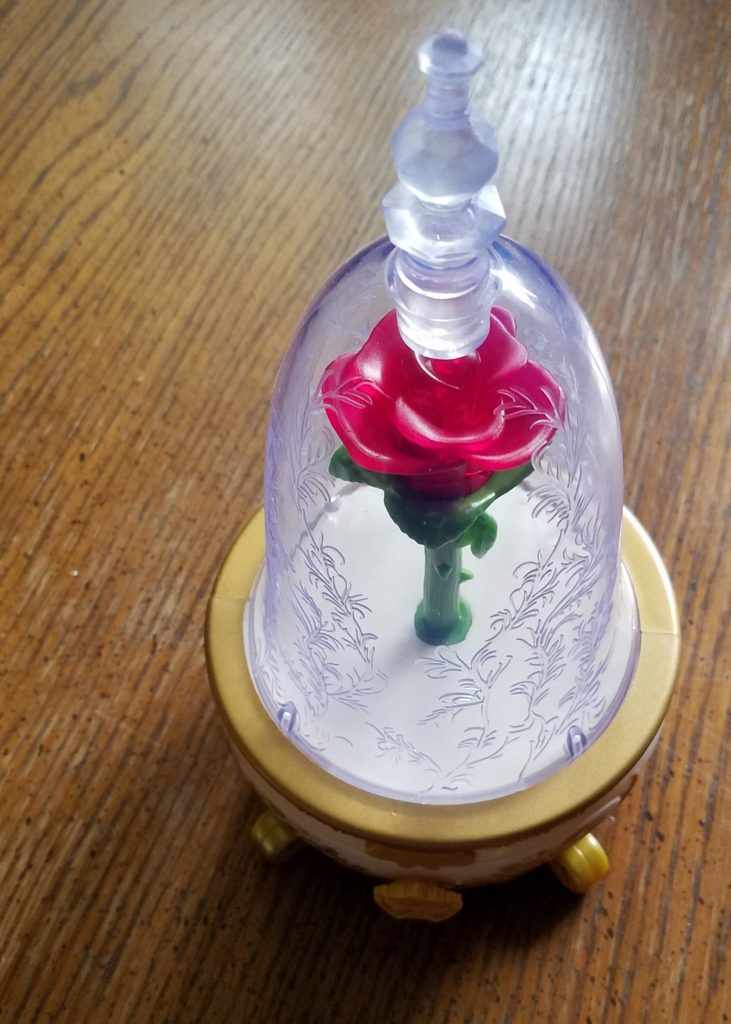 Until a sampling of JAKKS Pacific's Toys Beauty and the Beast Collection arrived for my review.   My new kitty and I agreed these were worth checking out immediately!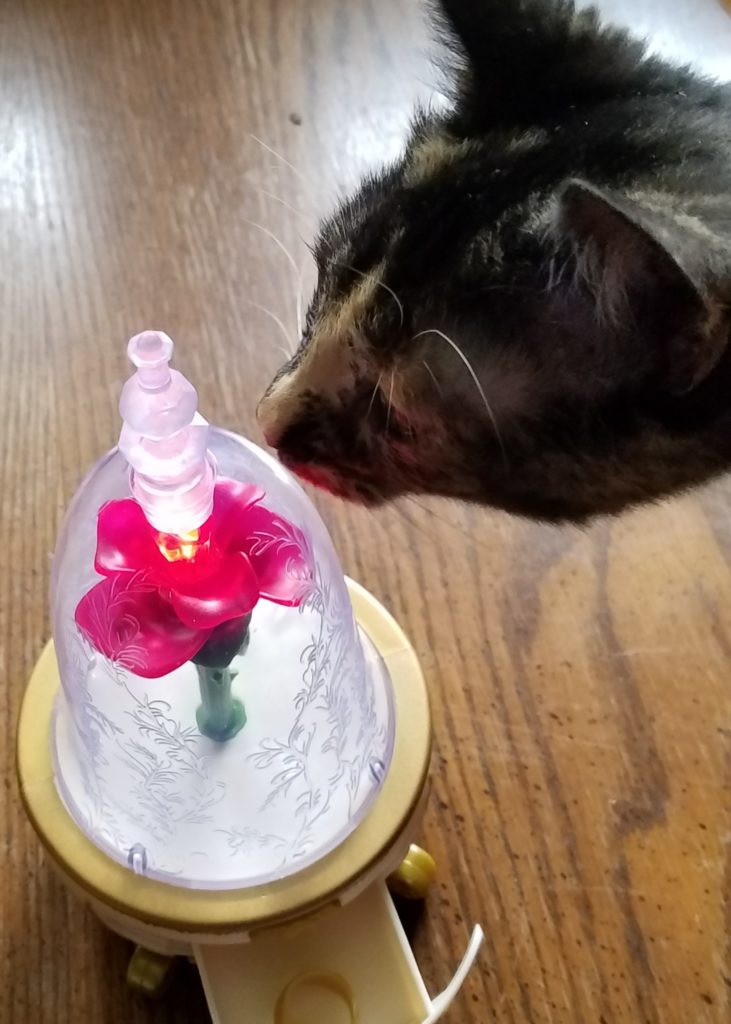 We also agreed that they would probably not make it into the pile of toys I reserve for my granddaughter.  Nor the pile of toys I reserve for donating to charity at the end of each year to help ensure all the wee little ones in our area have a cool gift under the tree.
As much as I wanted to place the toys into either of these very important piles… I'm simply too infatuated with them to let them go just yet.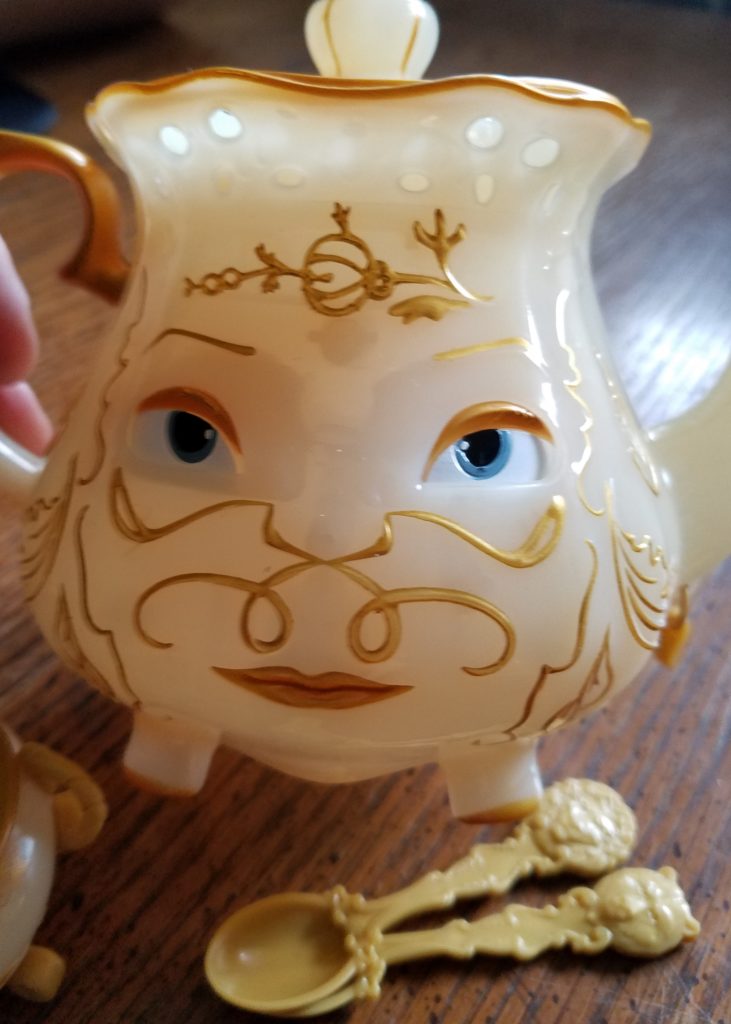 Sometimes, it's okay to keep a child's toy in the name of collecting.  Or because you really, really love the clever details, like the WD initials on the sugar cup.  Or you enjoy the whole fantasy of the Beauty and the Beast story, the tale as old as time, and the magic of that first dance.
You really should be the princess at that ball.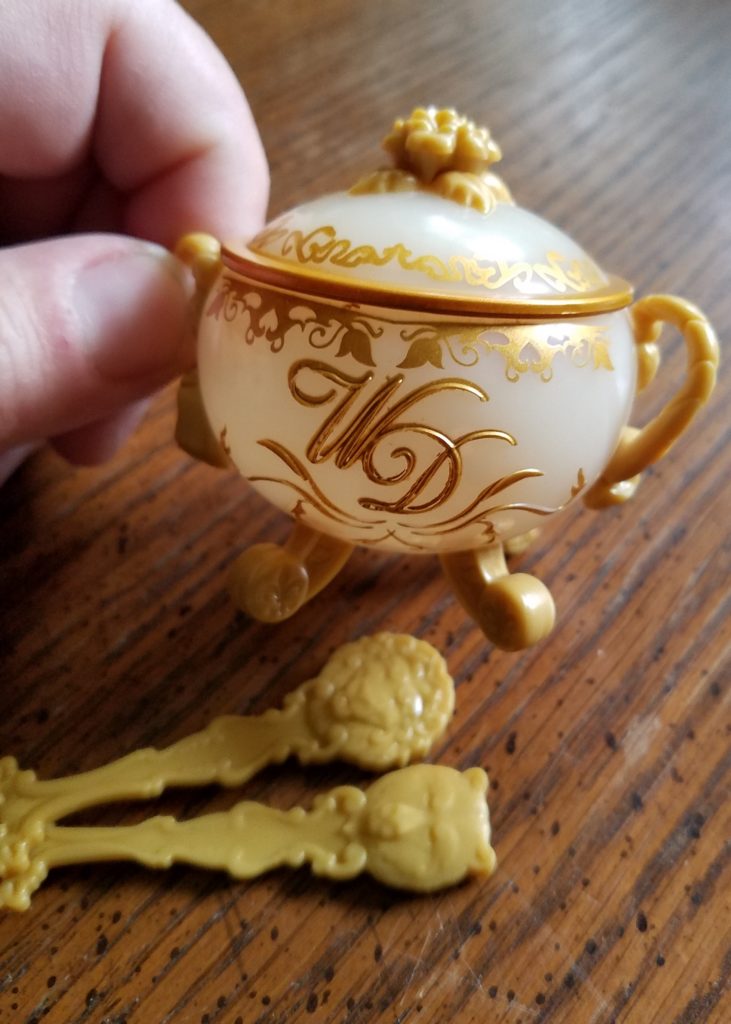 Maybe it's simply because you and your new kitten are smitten with the Enchanted Rose Jewelry Box and Enchanted Objects Tea Set.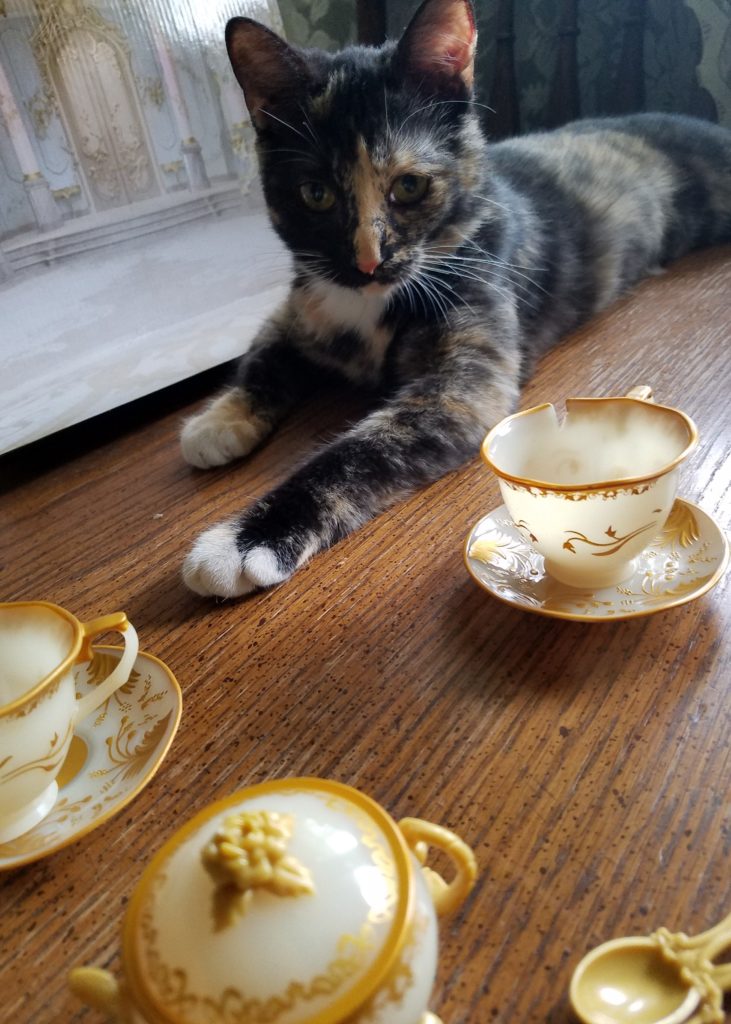 And so you will sit down for afternoon tea and enjoy the company of your feline friend.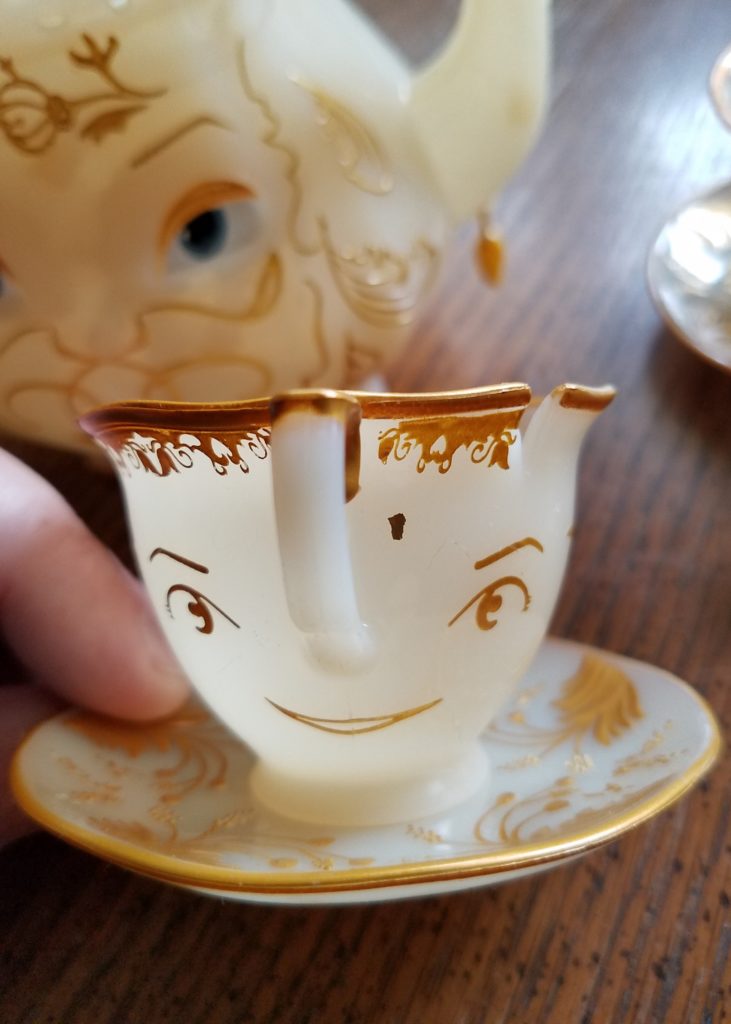 Or perhaps have a standoff staring contest with Chip… whatever…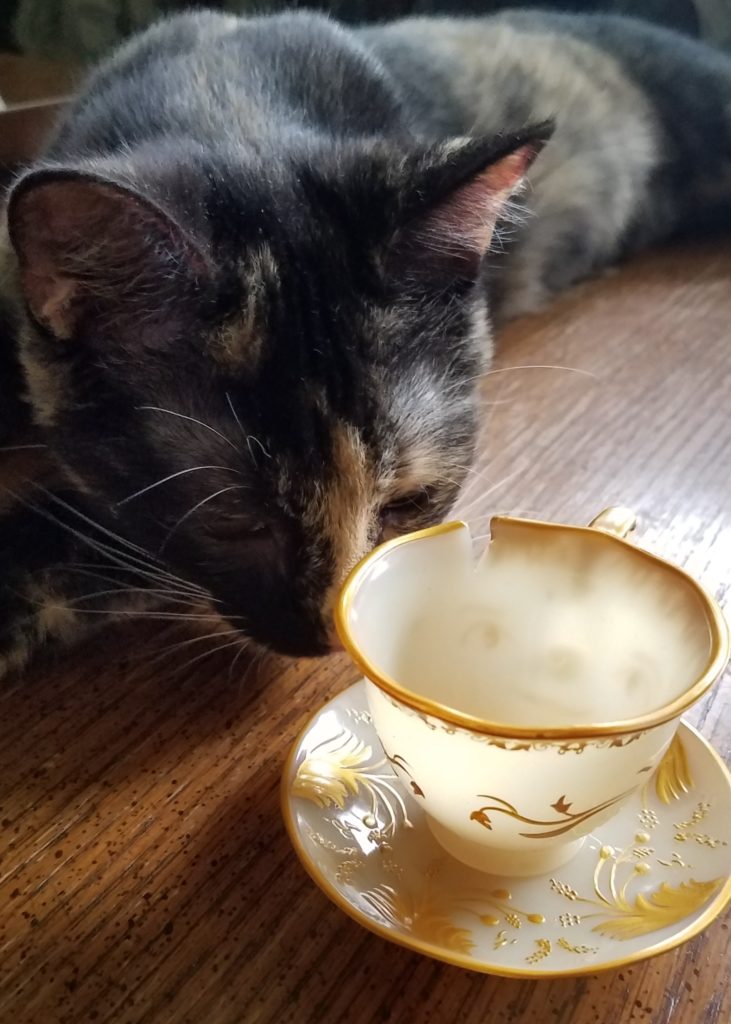 The collection and your companion are awesome.  You wouldn't have it any other way.