Yo ho, it's totally a pirate's life for me!  When I visited Disney World for the first time, the Pirates of the Caribbean Ride immediately captured my young imagination.  I totally loved the intrigue, the adventure, the sights, sounds, costumes, music – well, everything!  It's the ride I make a point to go on over and over again every time I visit, to this day.
When the Pirates of the Caribbean films were first introduced.  You can bet your pieces of eight I was thrilled to see the story spring to life in a new, magical way and I've loved every movie in the series.  Naturally, I'm more-than-excited to see PIRATES OF THE CARIBBEAN: DEAD MEN TELL NO TALES in theaters May 26 and to share these awesome activity sheets with you!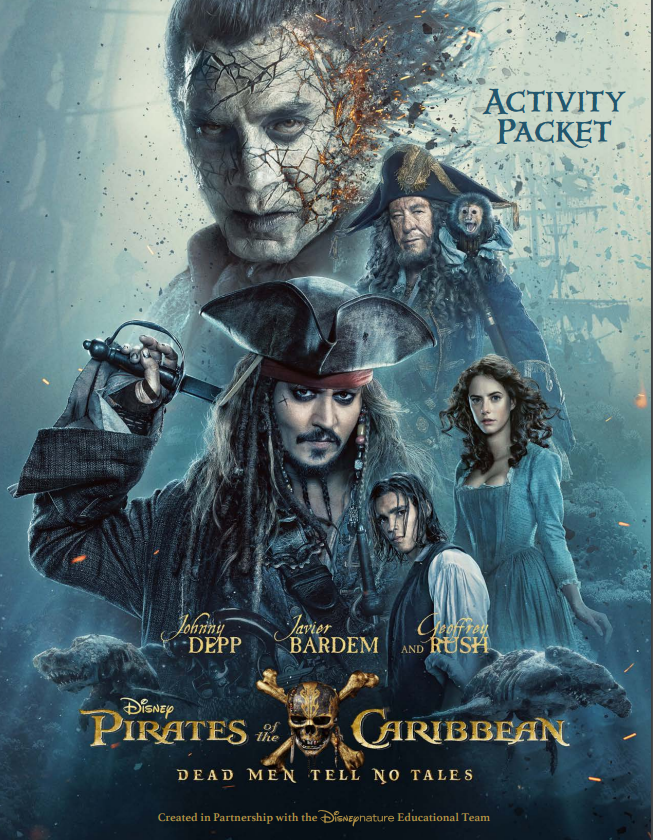 The new film promises all the high seas action and adventure we love so much and a new generation of characters to love!  I'm particularly thrilled to see that Jack Sparrow (Johnny Depp) and Will Turner (Orlando Bloom) are reprising their roles in the new movie.  Can't wait to see what happens now in this chapter of their lives.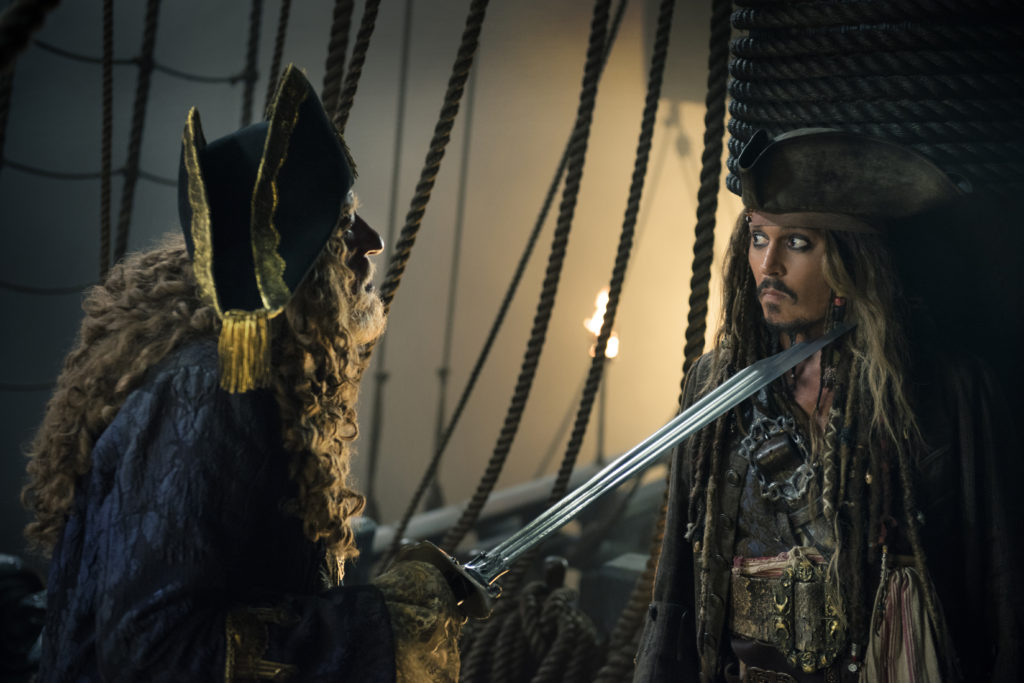 Take a look at the journey from the Disney theme park ride to the epic new film PIRATES OF THE CARIBBEAN: DEAD MEN TELL NO TALES:
To enhance your journey towards the opening day of the film, our friends at Disney have share some fantastic activity sheets for your enjoyment.  You'll find games, mazes and even instructions on how to create your own spyglass!
Simply download the file to your computer or print it out directly from our blog.  Just click the little "popout" square icon to access the print icon and enjoy!
For more information on the film:
PIRATES OF THE CARIBBEAN: DEAD MEN TELL NO TALES opens in theaters everywhere May 26th!