Shopping at Cost Plus World Market always inspires me to add new ideas, colors, foods and fashions to my life and home.  In partnership with Cost Plus World Market, I loved having the chance to share this creative energy with customers by leading a DIY Pashmina Scarf Workshop in the store (on May 6.)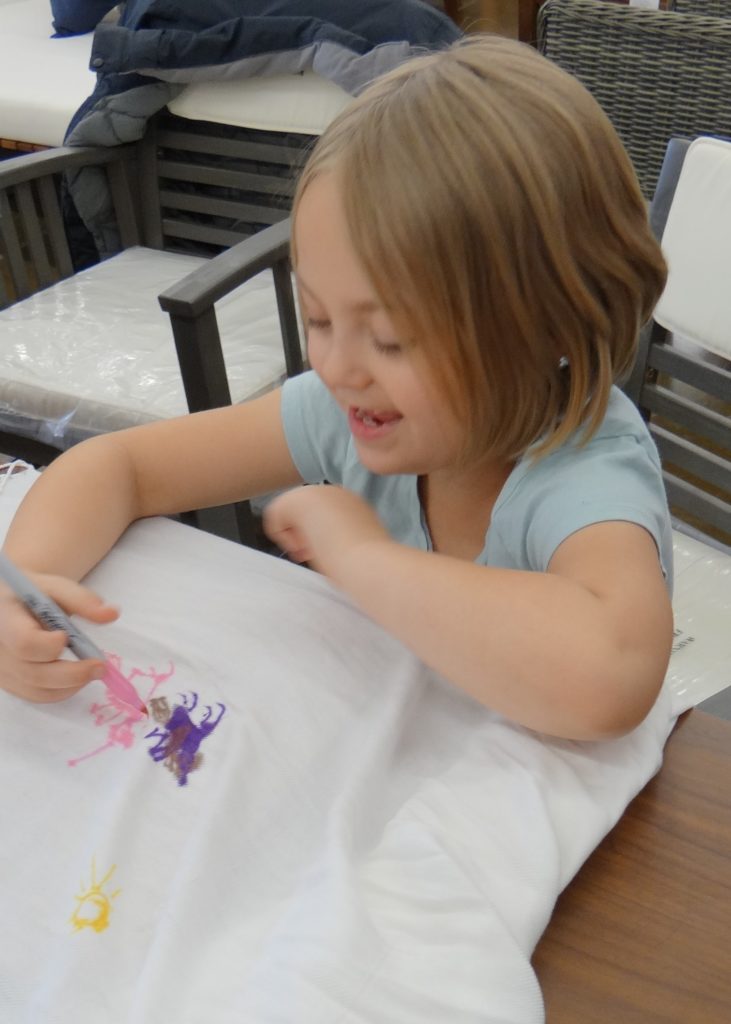 We had a a great time embellishing beautiful Pashmina scarves for Mother's Day gifting using designs created by Laura Kelly Walters of www.meandmyinklings.com – a perfect way to spend a Saturday afternoon! I'm proud to a member of the World Market Trendsetter Tribe Ambassador program and to have the opportunity to help inspire others with wonderful ideas like this!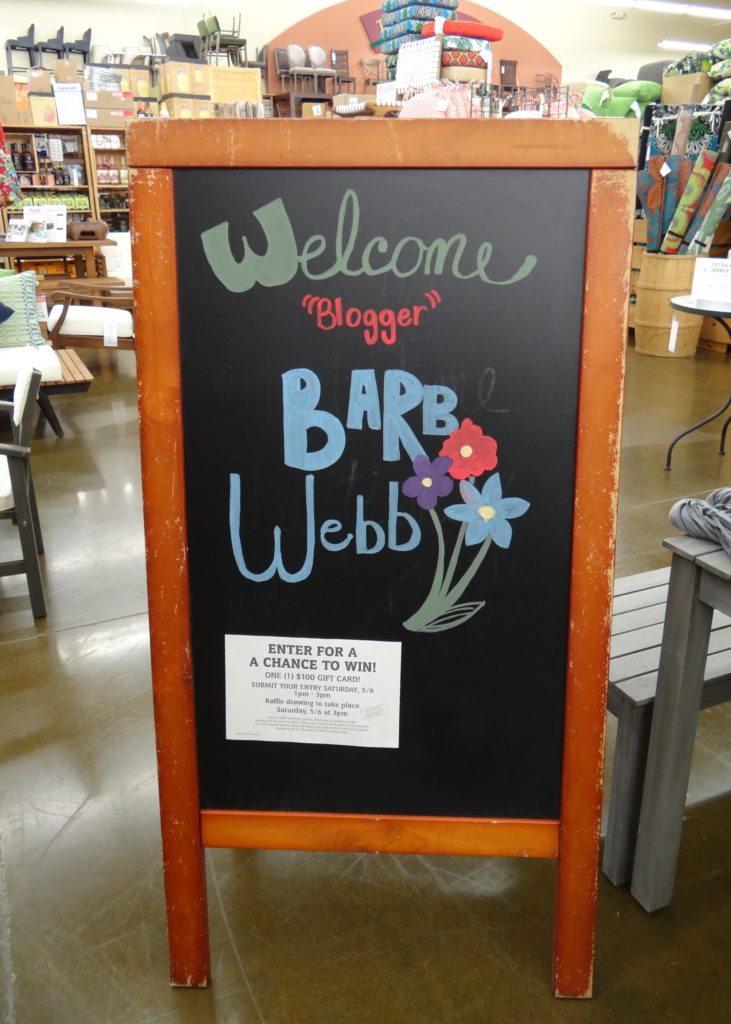 For those who were not able to attend the workshop, I wanted to be sure to share the clever DIY Scarf idea, which can easily be replicated at home just in time for Mother's Day gift giving.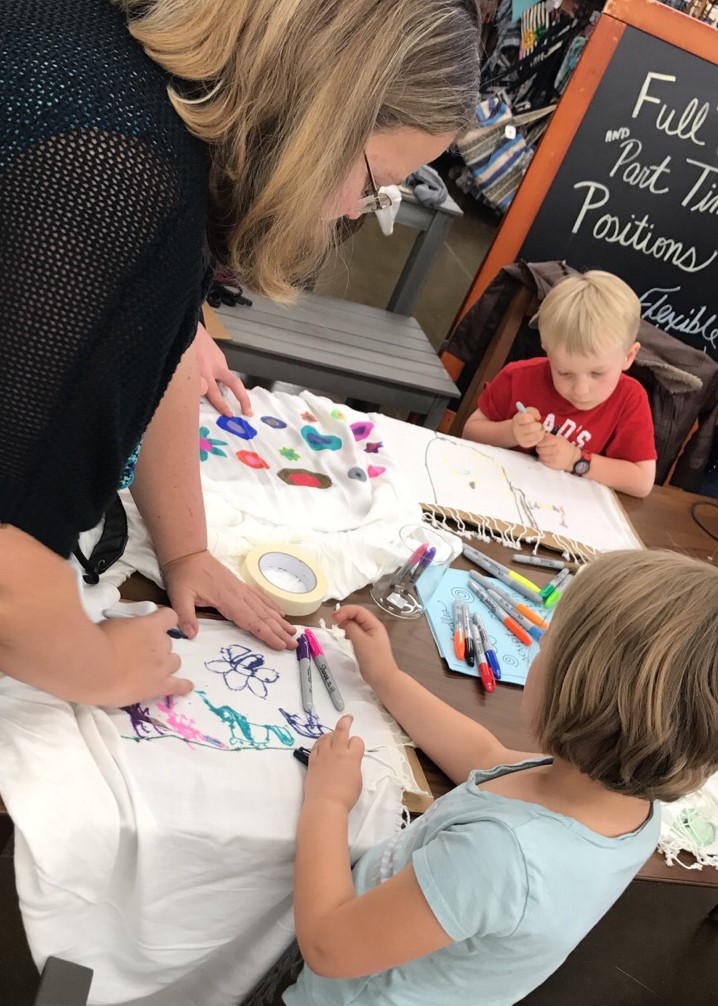 The steps are easy:
First, pick out your favorite Pashmina Scarf at Cost Plus World Market (or another style scarf, if preferred.)  The lighter colors like ivory and gray will allow bright colors to show up well when coloring, darker color scarves like green or burgundy are more suitable for drawing solid black designs.
Next, gather your supplies and follow the complete instructions created by Laura Kelly Walters found at: http://www.meandmyinklings.com/index.php/2017/05/06/diy-doodle-scarves-for-mothers-day-with-world-market/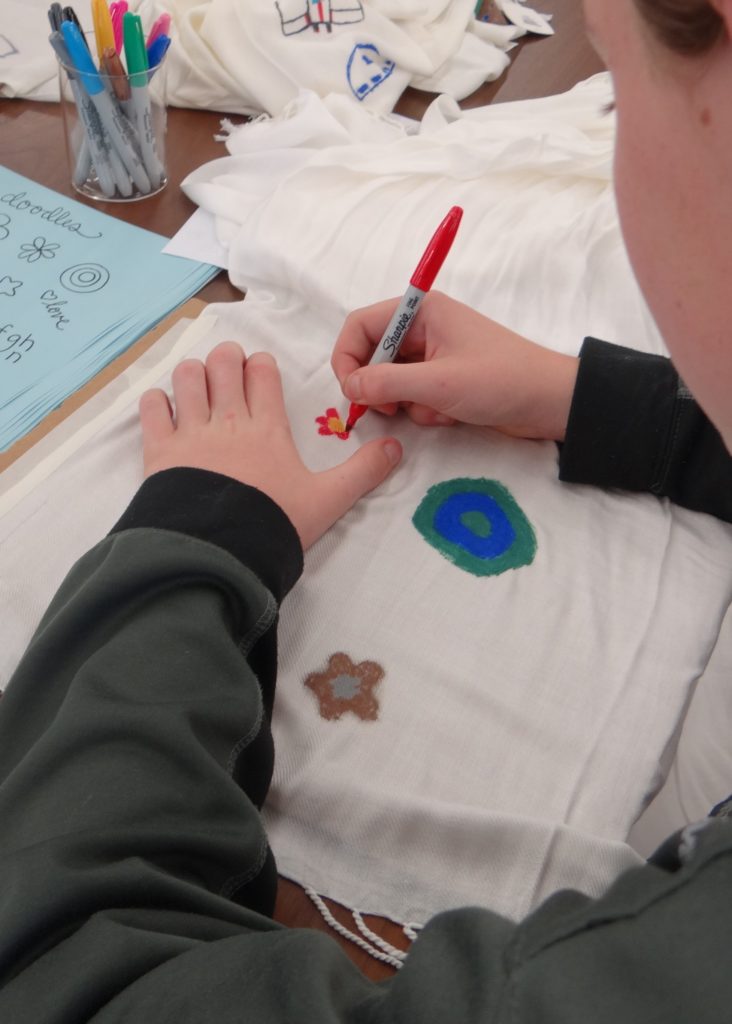 Two very important tips I learned during and after the DIY workshop are:
It pays to go slow and use your fingers and hands to stretch the fabric slightly as you are drawing. This makes the marker glide easier and creates a smoother, more polished design.
If you accidentally get permanent marker on your desk or table surface, rub a little bit of rubbing alcohol on the mark and then wipe with a paper towel. This will lift it right off!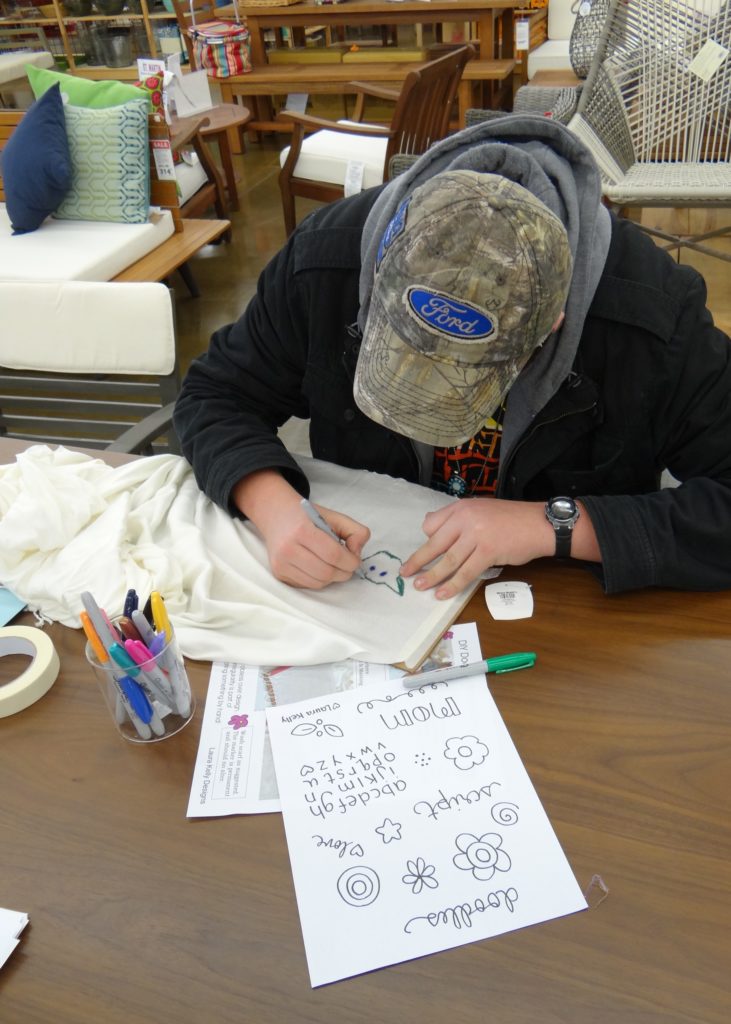 Once you have your scarf set up for your handcrafted design, let your imagination do the rest. Doodle, draw, write a love poem or create a theme that is just as unique as your mom.
When you finish your one-of-a-kind homemade scarf, check out your local Cost Plus World Market store for a huge selection of Mother's Day cards, tissue paper and gift bags to wrap things up in style.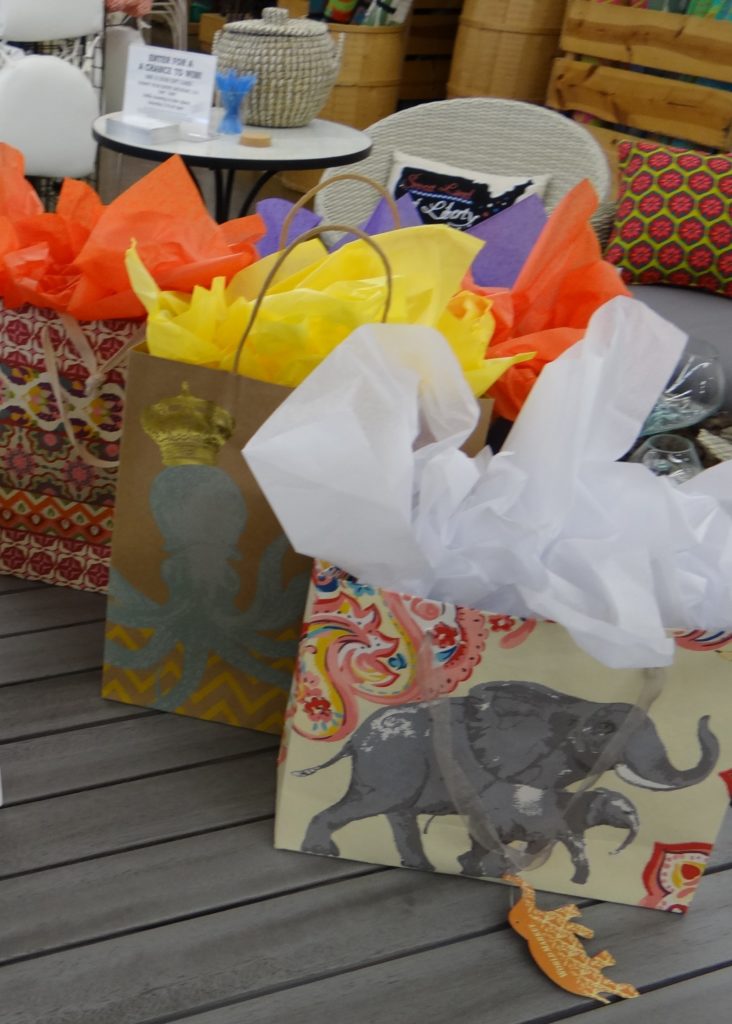 Wishing everyone a lovely Mother's Day weekend filled with lots of style and much love!