Do you ever wonder how stories are developed for a film?  Me, too!  Often, there's so much that goes into the script-writing process that we never see or hear about.  All of these delicious details can truly enhance your film-viewing experience, though.  It's one of the reason I truly love "extras" that are released with new titles that deliver behind-the-scenes views.
Last month, I had a very exciting opportunity to learn in-depth details on the story behind the story of the upcoming film, CARS 3 (in theaters 6/16.)  I attended "The Story of Our Story" presentation with speakers with CARS 3 writers Kiel Murray, Bob Peterson, and Mike Rich and CARS 3 Story Supervisor, Scott Morse.  What follows are highlights from the presentation that may contain a few spoilers (so if you don't want any details of the film prior to seeing it, bookmark this page and return after you see the film in theaters in June.)  If you are curious to learn more and don't mind finding out a fact or two from the plot of the film… read on!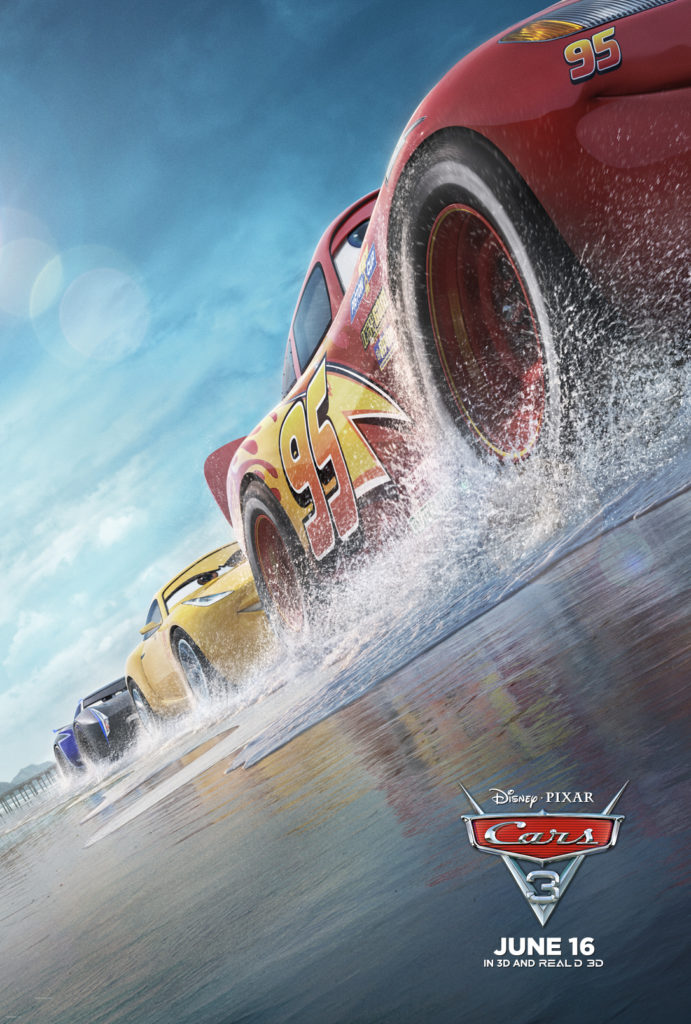 Mike Rich was one of the early writers on Cars 3, who had the joy of sitting down with John Lasseter (Chief Creative Officer of Pixar) to talk about creating CARS 3. According to Rich, one of the greatest opportunities and challenges to creating the new film was working the iconic character, Lightening McQueen.
"One thing we didn't have was Lightening McQueen didn't have a problem," said Rich. "He didn't have a dilemma. The last race we saw Lightening McQueen he was on top of the world. He was a champion racer. Things were going well for him… so we knew what we would have to do with McQueen is make him vulnerable and take him down a notch."
The team of writers looked at careers of big athletes that were in a similar career space that McQueen is. They viewed CARS 3 as the third act in the overall CARS story line, which means that McQueen is a little past the midpoint of his racing career. Rich said they visited with athletes like Jeff Gordon to gain insights. Writer, Bob Peterson added that they looked at the careers of Kobe Bryant and Michael Jordan, too.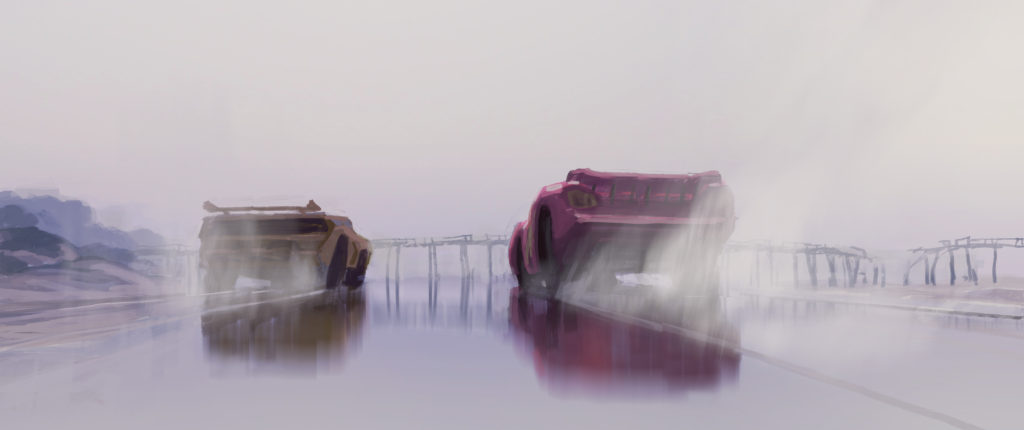 "These guys [Bryant and Jordan] are on top of the world just as McQueen is," said Peterson. "But then they have to figure out when they start to become obsolete, what do you do? We found that a very interesting way to go with this story. In all these films we look for a universal truth that everyone can sort of identify with whether it's toys or fish or whatever as long as there is something we can all learn from, a parable that is being told about life in a universal way. In this case, it was what do you do when you're not as fast any more and you have people behind you that are faster. Do you crumple or do you rise up and change?"
In addition to figuring out what McQueen's problem would be, the writing team had to decide who the antagonist in the film would be. As the antagonist often helps to propel the story forward and aid the hero, in this case McQueen, to complete his journey, it's a very special role. Rich said it was a great opportunity for the team to create a mirror image of Lightening McQueen as he appeared in the original CARS film – a young, brash cocky rookie race car. The result is Jackson Storm, a modern, edgier, faster racer.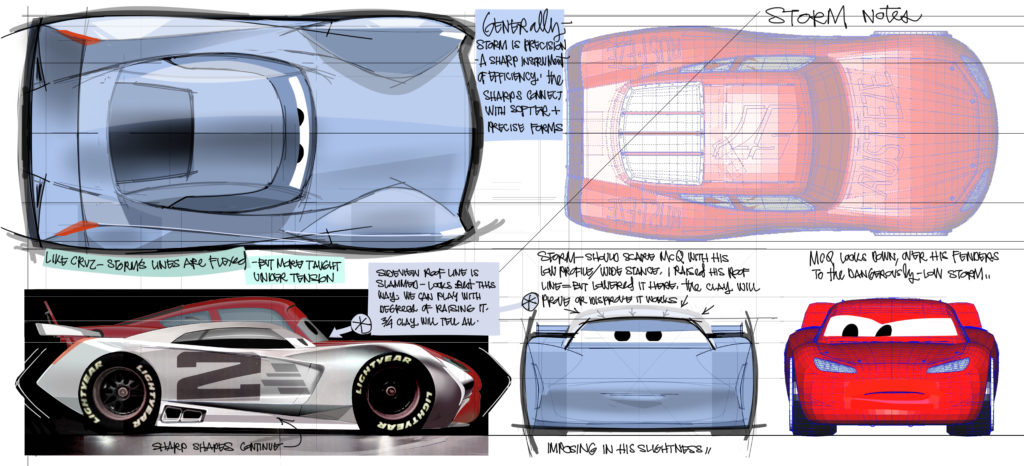 "It's interesting because it's a mirror but his [Storm's] generation is colder," said Peterson. "You see these older guys and they are having fun together and there's camaraderie. Up come these new guys and it's more about technique and winning and you sense kind of a warmth sliding out of the sport and that's why you feel a little unnerved when all these rookies start replacing him [McQueen]."
To counterbalance this, the writing team wanted to show that McQueen was at risk of losing thing he cherished most and hoped to show the audience what it was about the sport that McQueen truly valued. To accomplish this, they took research trips to immerse themselves in the history and current status of the sport visiting events like the Daytona 500. They also visited the American South to find oral and written history, visit sites of old tracks and speak with veterans like Richard Petty and legends like Junior Johnson.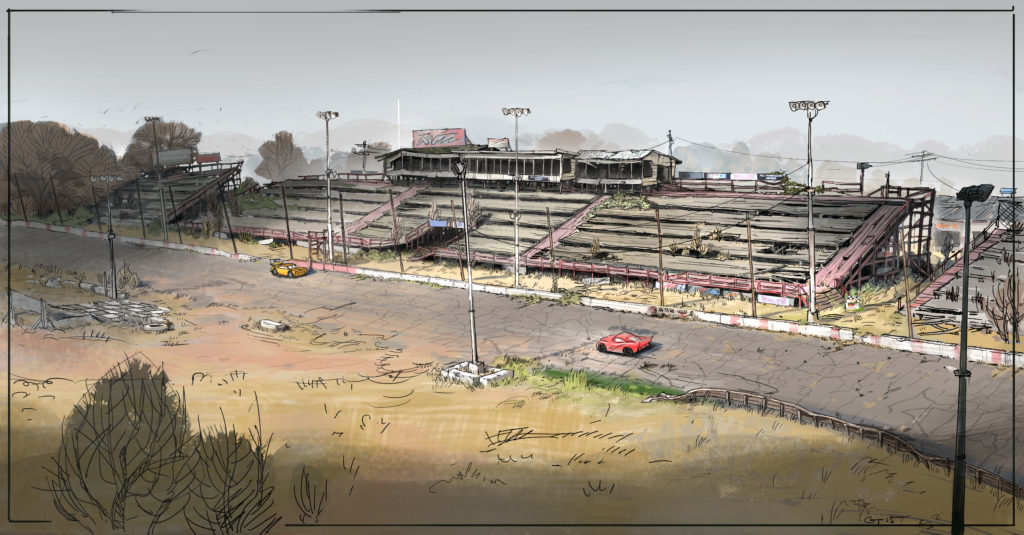 "Sitting with these guys, hearing their stories he just living in that world was invaluable to finding the spirit of the love of the game McQueen could not verbalize," said Peterson.
After months of piecing together the fundamental parts of the story and completing the research phase, the CARS 3 script began to take form. Rich said the next step involved pitching a four page story synopsis to John Lasseter for approval and the team was given the "green light" to proceed!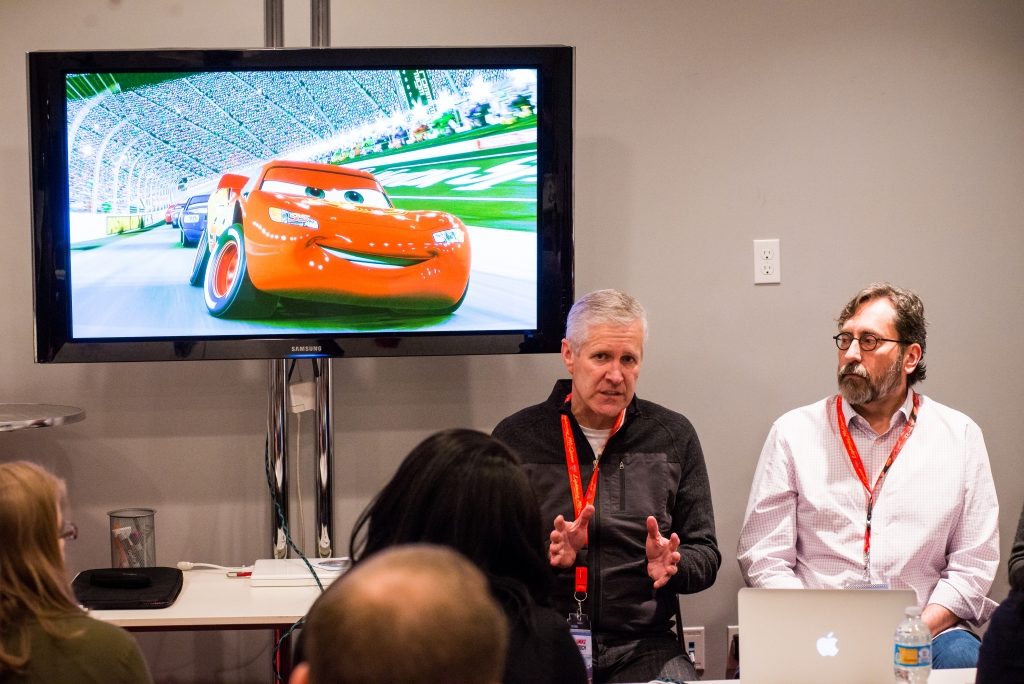 What followed is tons of writing, editing, revising and plenty of character and dialogue development. As with everything Pixar, it all comes back to the story. If something doesn't work, the team tosses it out and workshops it until it does.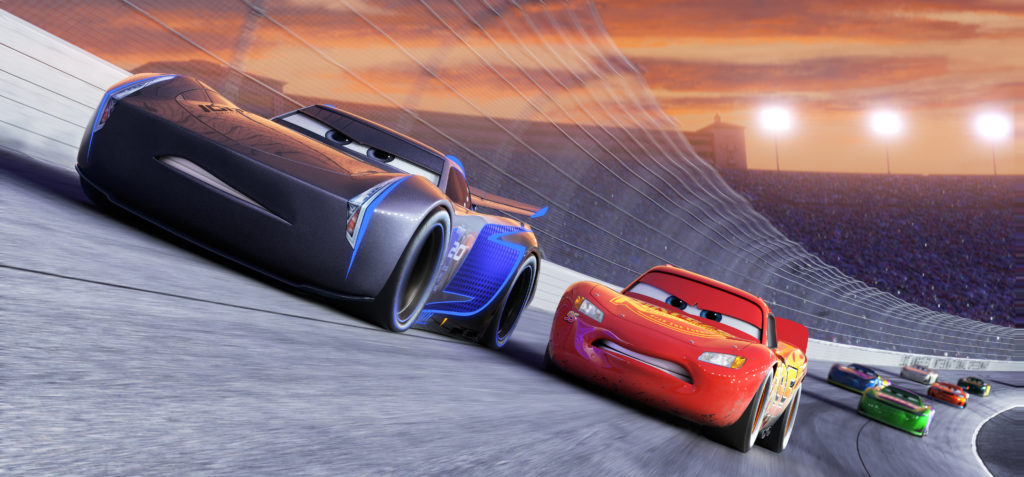 Scott Morse said, "That in a nutshell is how we approached the initial writing phase on these things. You get the movie up and running, you get the emotional on the page but at the end of the day you're making a movie, you have to make it visual and use that film language that is going to live in your hearts and your minds."
After catching a preview of CARS 3, I'm convinced this movie will find its way into all of our hearts and minds for generations to come! Take a look at the newest trailer for a glimpse into this spectacular film:
Stay tuned to Rural Mom for more information on CARS 3 and be sure to follow the hashtags #CARS3 and #CARS3Event on social media for more insider moments and the latest details!