You know at Rural Mom we love discovering products that deliver excellent results with earth-friendly ingredients.  What we love even more is finding products like SoapBox Soaps, that in addition to offering eco-friendly products, also gives hope to our communities.  We've partnered with SoapBox Soaps to share our insights and to offer you a great giveaway, too… read on!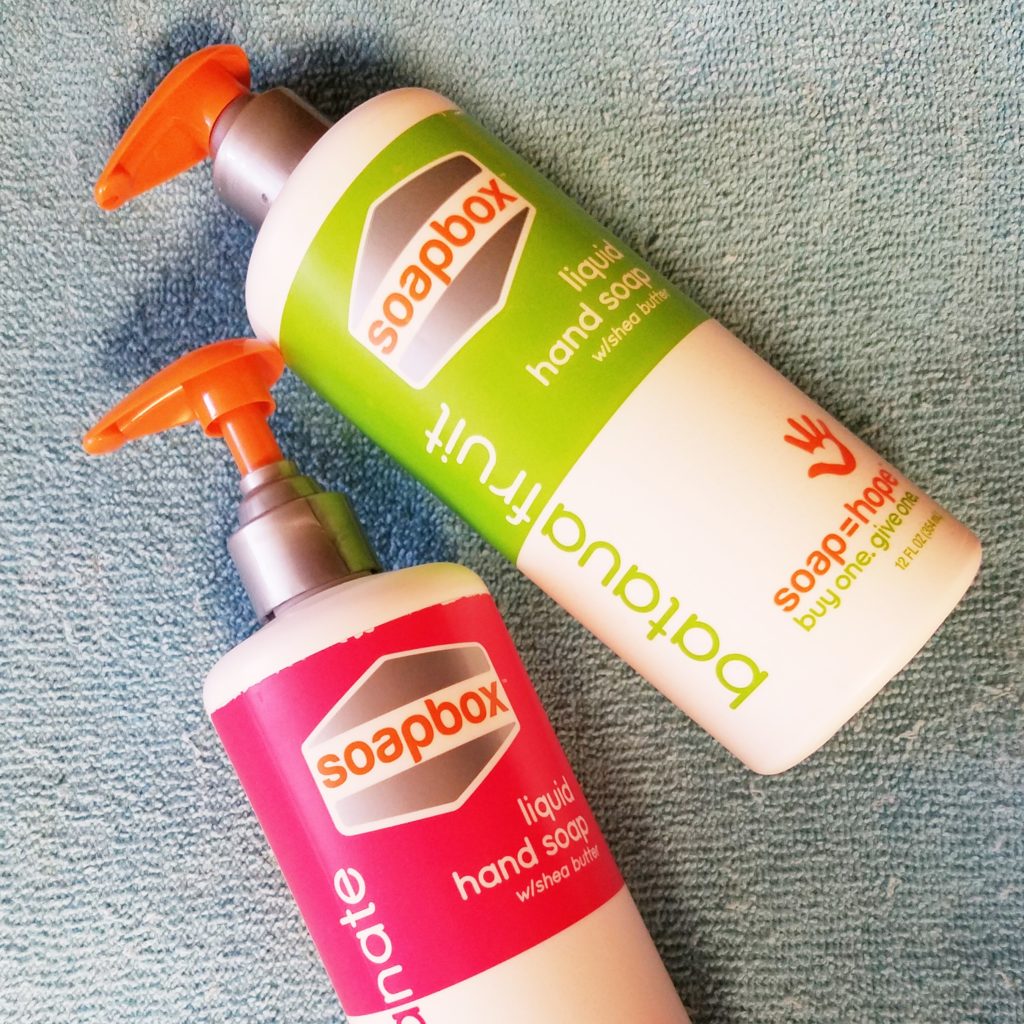 Soapbox Soaps smell great, work wonderfully, pamper your skin and are an all-around-feel-good-about-using kind of product.  They are made in the USA, and are free from EDTA, parabens, petrochemicals, sulfates, gluten, palm oil, and are certified vegan and non-GMO.
And there's more – for each product SoapBox Soaps sells, a bar of soap is donated to a person in need.  In other words, Soap equals Hope.  It's a very simple and effective step to pair holistic solutions with environmental preservation and I applaud Soapbox for this very cool initiative.
You can even see exactly where your purchase donation is going by entering a special "Hope Code" found on each box at the Soapboxsoaps.com website.  When I entered the code from my sample of SoapBox Bataua Fruit Liquid Hand Soap (my favorite product/scent so far!) I found that a donation was made to HEEALS Handwashing Training, a program that provide hygiene kits and training for students in India. How wonderful to know that an act as simple as washing my hands can have a positive impact towards helping to keep other healthy!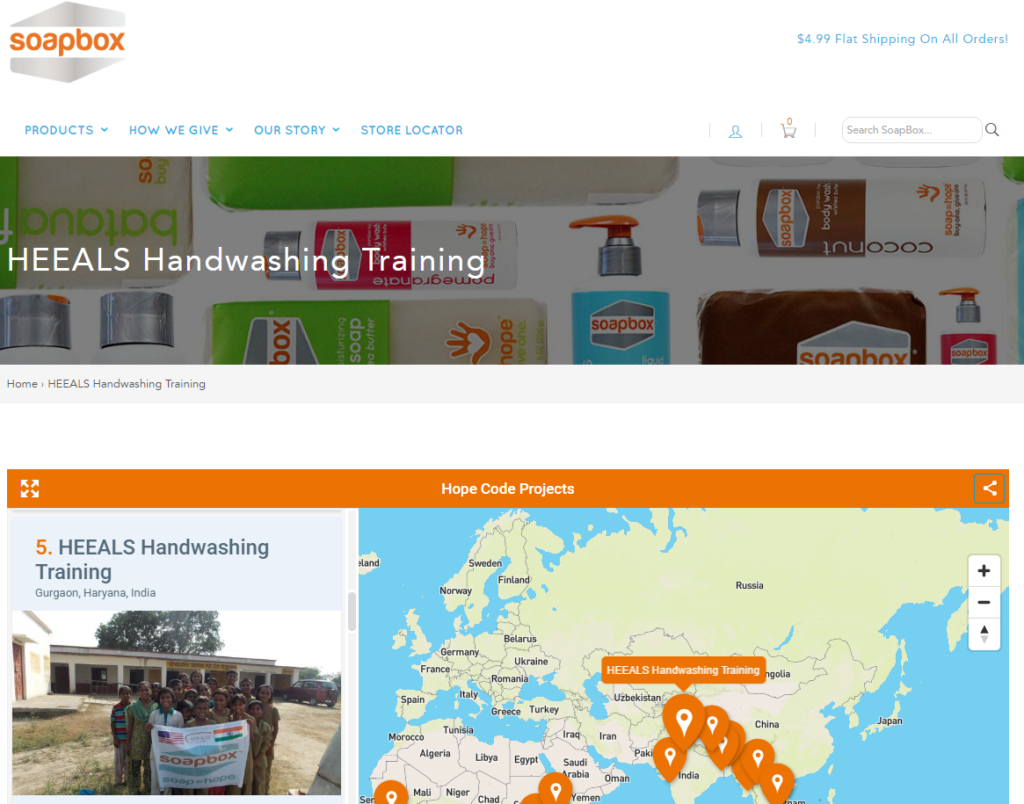 If you are wondering how much all this out-standing goodness costs, you will be happy to learn that SoapBox Soap products are highly affordable, too.  Their bar soap and liquid hand soap retails around $3.99 each.  With cold and flu season in full swing, these antibacterial soaps will also help keep you clean without drying out your hands and skin (one of the many benefits of using truly eco-friendly ingredients!)
Add a little hope to your clean-up routine:  find more information about SoapBox Soaps at https://www.soapboxsoaps.com and will also find them available for purchase at Target, Walmart, Walgreens and a wealth of other local and online retailers.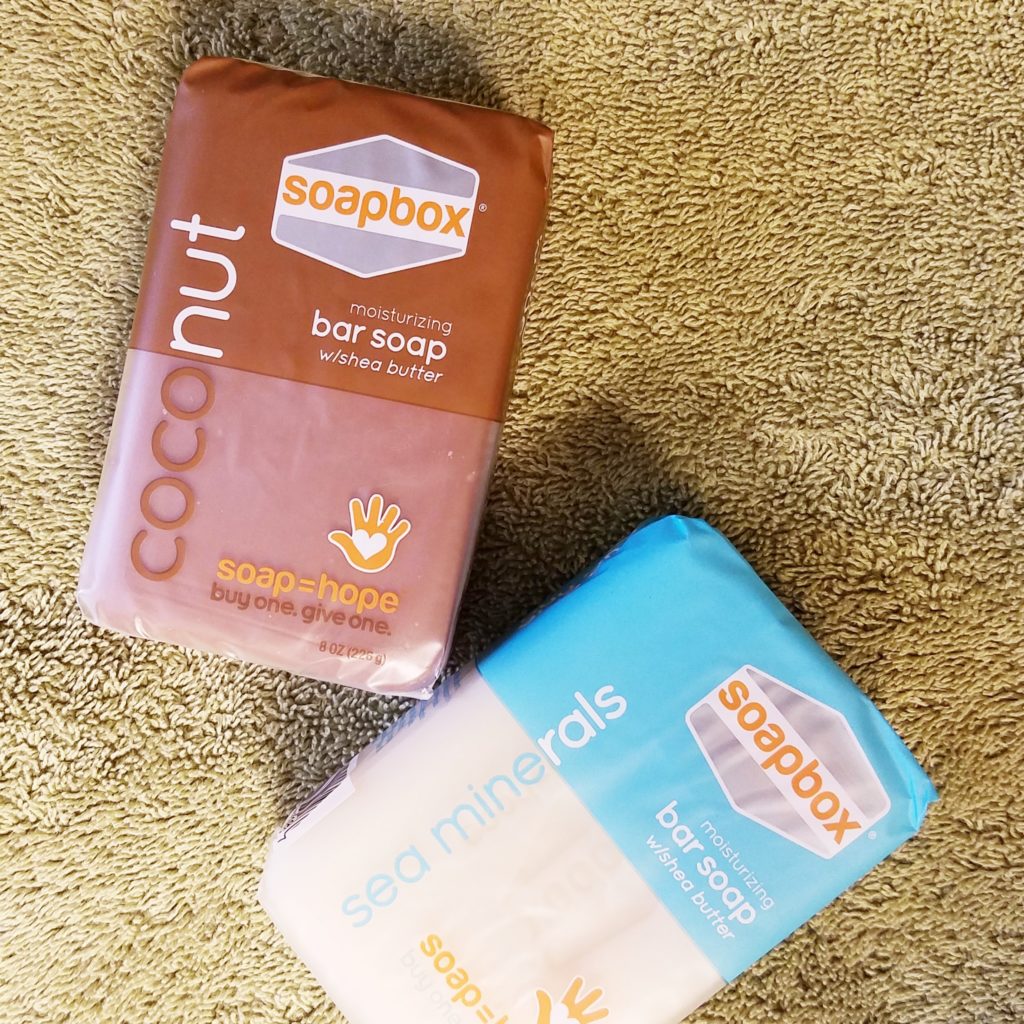 Win a SoapBox Soaps Prize Pack!
Thanks to the eco-savvy folks at SoapBox Soaps, one (1) Rural Mom reader will receive a SoapBox Soaps prize package with a variety of SoapBox Soaps products, including:
SoapBox Bataua Fruit Bar Soap
SoapBox Pomegranate Body Wash
SoapBox Coconut Body Wash
SoapBox Sea Minerals Body Wash
Open to US mailing addresses only
Prizing and samples courtesy of SoapBox Soaps
Enter via the Rafflecopter below:
What SoapBox Soap scent would you like to try first? Coconut? Pomegranate? Sea Minerals or ?