March is a fabulous month to start your Spring garden seedlings, and depending upon where you live, enjoy the first blooms of Spring.  If you are a sustainable chick, it's also time to catch up on what's new and innovative in the farm to table movement with our Rural Mom Farm Fresh Picks for March.
This month we have updates on eco-friendly Spring cleaning, how to help make shopping for organic more affordable and the scoop on the new Grassfed Dairy label…  Read on!
Rural Mom Farm Fresh Picks March Bookshelf:
With 45 ready-to-color pages include a mixture of intricately hand-lettered phrases and charming scenes of farm life and outdoor beauty — including chickens, honey bees on flowers, and barns.
It's a great pick for Rural Moms who love the adult coloring book craze!
Backyard Beekeeper – Revised and Updated, 3rd Edition 
Backyard Beekeeper makes the tradition of beekeeping an enjoyable and accessible backyard pastime that will appeal to gardeners, crafters, and cooks everywhere. The expanded edition gives you even more information on "greening" your beekeeping with sustainable practices, pesticide-resistant bees, and urban and suburban beekeeping.
Interested in beekeeping? Be sure to check out our Beekeeping Advice for Beginners, too!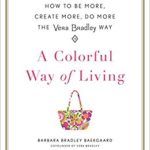 A Colorful Way of Living: How to Be More, Create More, Do More the Vera Bradley Way
From the co-founder of the Vera Bradley empire, a practical and inspiring book that shows women how to awaken their full potential, at any age.
A Colorful Way of Living offers practical, inspiring advice to empower women of all ages to navigate life by the values that provide the foundation of the Vera Bradley empire. Women looking for the encouragement to start a new chapter, women balancing career and family, and new graduates entering the workforce will all benefit from the Baekgaard's learned wisdom has as it applies to career, life, and relationships. Lessons include "Noticing Every Detail," "Choosing Nice," and "Remembering Always―there's enough room for everyone."
March Rural Mom Farm Fresh Picks:
Earth-Friendly Ways to Freshen Up Your Home – If you're interested in giving your "Spring Clean" a little more "green" this year, check out these tips.
Are Houseplants the Key to Happiness? – Simply adding a little more greenery to your home may be the key to improving your health and happiness.
Would You Like to Help Make Organic More Affordable? – Learn how easy it is to get involved with the GRO Organic Check-off Program.
What's the New Grassfed Dairy Label? – Find out what this label means and how will effect your future product purchases.
Soap can Equal Hope!  – SoapBox Soaps are working to change the world, one soap at a time… find out how!
Are Indoor Farms the Next Step in the Evolution of Agriculture? – Interesting look at the factory-to-farm-table trend.
Take Action To Help Eliminate Plastic Pollution – Resources, steps you can take and tips you can use to help eliminate plastic pollution.
Rural Mom Farm Fresh Product Pick for March:
Made in America, eco-friendly and a great conversation starter – I am in love with Cardboard Safari for all these attributes and so much more!  Received a Bucky U.S. Flag Print Cardboard Deer Head to hang in the family room but two seconds after opening, my oldest son claimed dibs for his room… but I agree, he totally wins as it's a fabulous match with his wall coloring, interest and decor.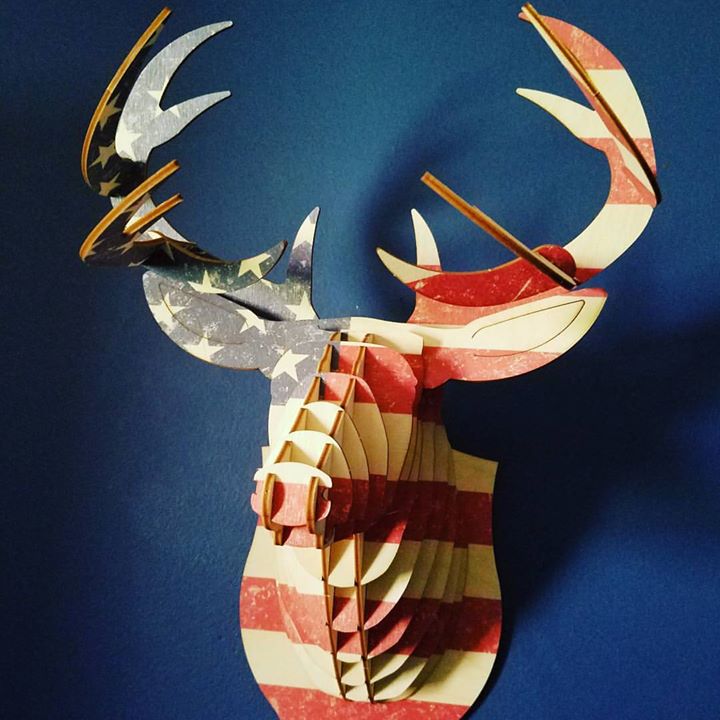 Cardboard Safari celebrates the union of art and technology, joining imagination and fabrication to make beautiful sculptural forms for your home. Their products inspire imagination, stimulate conversation and bring smiles to all those who appreciate a unique piece of art. Materials are locally sourced in the U.S, are 100% recyclable and are sturdy pieces that are designed to last. Find out more at http://www.cardboardsafari.com
Farm Fresh Flower Pick for March:
Yellow flowers always make me smile!  This cheerful color flower is used as a symbol of friendship, joy, hope and in some cultures, success.
If you want to be a friend to nature this month, consider planting Milkweed (our farm fresh flower pick this month pictured.)  Milkweed attracts Monarch butterflies and is key to their future survival as it's what Monarch caterpillars rely on for their source of food.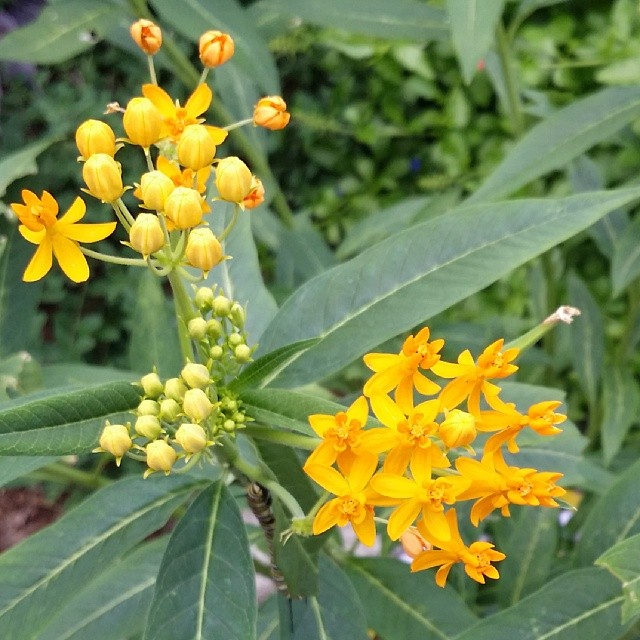 Enjoy the beautiful signs of Spring heading our way!