We've certainly been known to love a "wee little bit" of Irish style fun around Rural Mom, so naturally, we're bringing you some fresh new cocktail recipes for St. Patrick's Day.  Set aside the green beer and tempt your taste-buds with one of these five fabulous, sophisticated-yet-easy-to-make drink recipes to celebrate.  As always, please drink responsibly and enjoy your St. Patrick's Day festivities!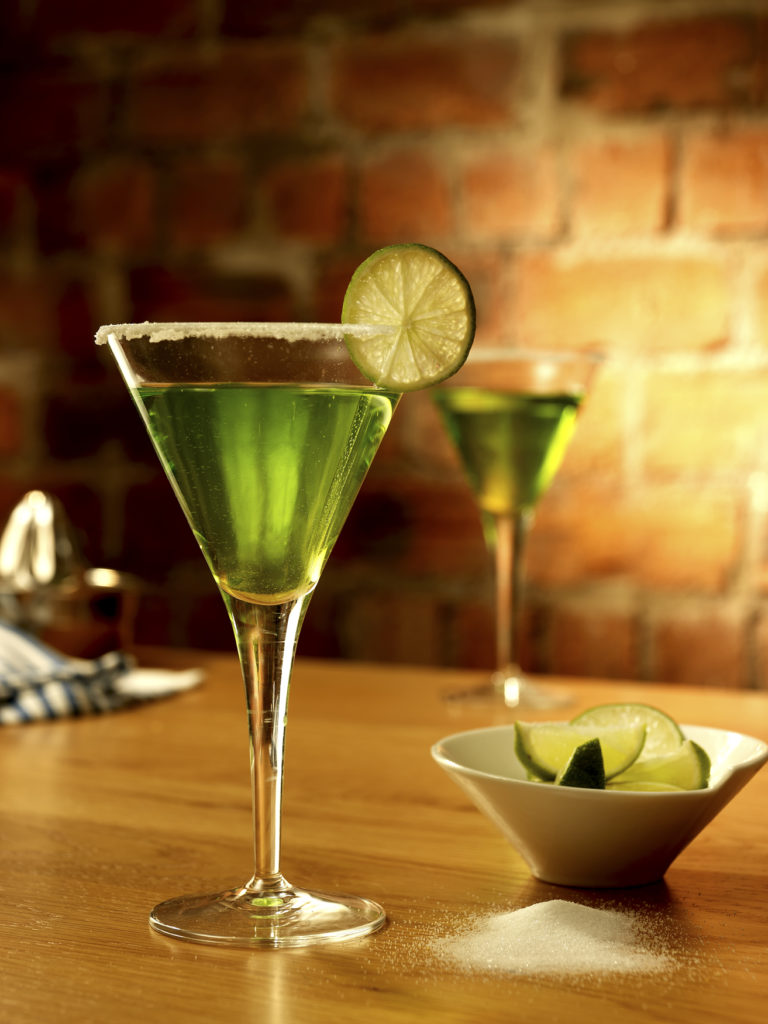 Cruzan® Emerald Daiquiri
Ingredients:
1 part Cruzan® Aged Light Rum
1 part Midori® Melon Liqueur
1 Lime, juiced
Melon Balls or Lime Wheels
Method:
1. Shake all ingredients with ice and strain into a chilled cocktail glass with an optional sugared rim.
2. Garnish with a melon ball and/or lime wheel on the rim.
Basil Hayden's® Spiced Shamrock
By Jason Asher (Phoenix, AZ)
Ingredients:
2 Parts Basil Hayden's Bourbon
½ Lemon muddled with Thai basil leaf
1 Part Aperol
¾ Part Simple Syrup (1:1 ratio of equal parts sugar and water)
1 Grapefruit peel (for garnish)
1 Thai basil leaf (for garnish)
Method:
1. Combine all ingredients in a cocktail shaker and shake for 6 seconds
2. Double strain over ice into a rocks glass
3. Garnish with a grapefruit peel and Thai basil leaf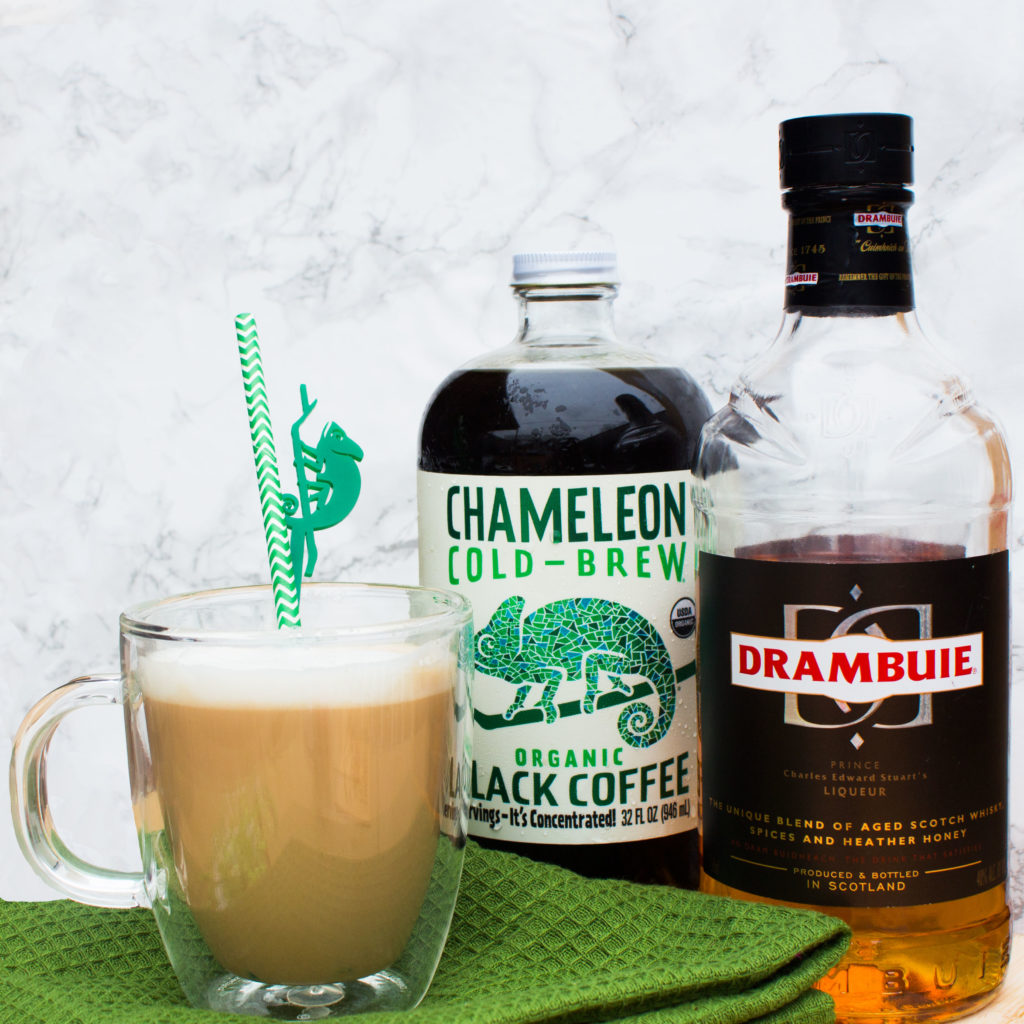 Irish Coffee
By Chameleon Cold-Brew and Drambuie
Ingredients:
1 oz Drambuie
.50 oz Tullamore DEW
2 oz Chameleon Mexican Ready-to-Drink Coffee
3 Dashes Angostura Bitters
Method:
1. Combine with ice, shake, and strain into coffee glass.
2. Up-Top with Whip Cream and Cinnamon Dusting
Laphroaig® Last Laph
Created by Austin mixologist Justin Lavenue of The Roosevelt Room
Ingredients:
3/4 Part Laphroaig® Select
3/4 Part Ginger Liqueur
3/4 Part Pineapple Juice
3/4 Part Lemon Juice
3 Dashes Absinthe Verte
Spring of Mint (for garnish)
​Method:
1. Combine all ingredients in a cocktail shaker with ice and shake well.
2. Strain into a coupe glass and garnish with a mint sprig.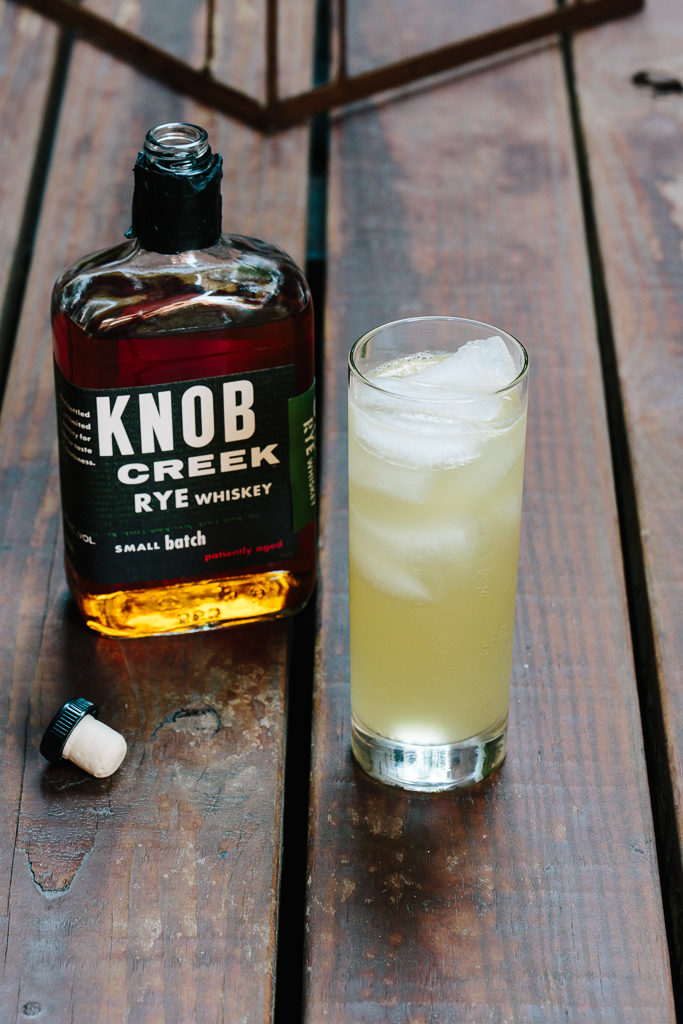 Knob Creek® Ginger Twist
By Celebrity Chef Michael Symon
Ingredients:
1 ½ Parts Knob Creek® Rye Whiskey
¾ Part fresh lemon juice
¾ Part JDK & Sons Fleur Handcrafted Elderflower Liqueur
Ginger Beer
Angostura® Bitters
Method:
1. Add Knob Creek® Rye Whiskey, fresh lemon juice and elderflower liqueur into a cocktail shaker with ice.
2. Shake ingredients and strain into Collins glass filled with ice.
3. Top with ginger beer and garnish with an Angostura® Bitters Floater.
Looking for more St. Patrick's Day inspiration?  Check out our St. Patrick's Day Traditions and Tips for ideas and be sure to check out 25 Best Irish Recipes for St. Patrick's Day, too!