You may not know this, but the main mission for this blog from the beginning has been to empower and hopefully inspire other women to live life to the fullest. I believe that women can do anything they choose to, whether that's running a successful blog, scaling buildings, baking cakes, or ruling the world. Our society has made great strides when it comes to the roles of women, but there is still much more to be done, and it starts at home.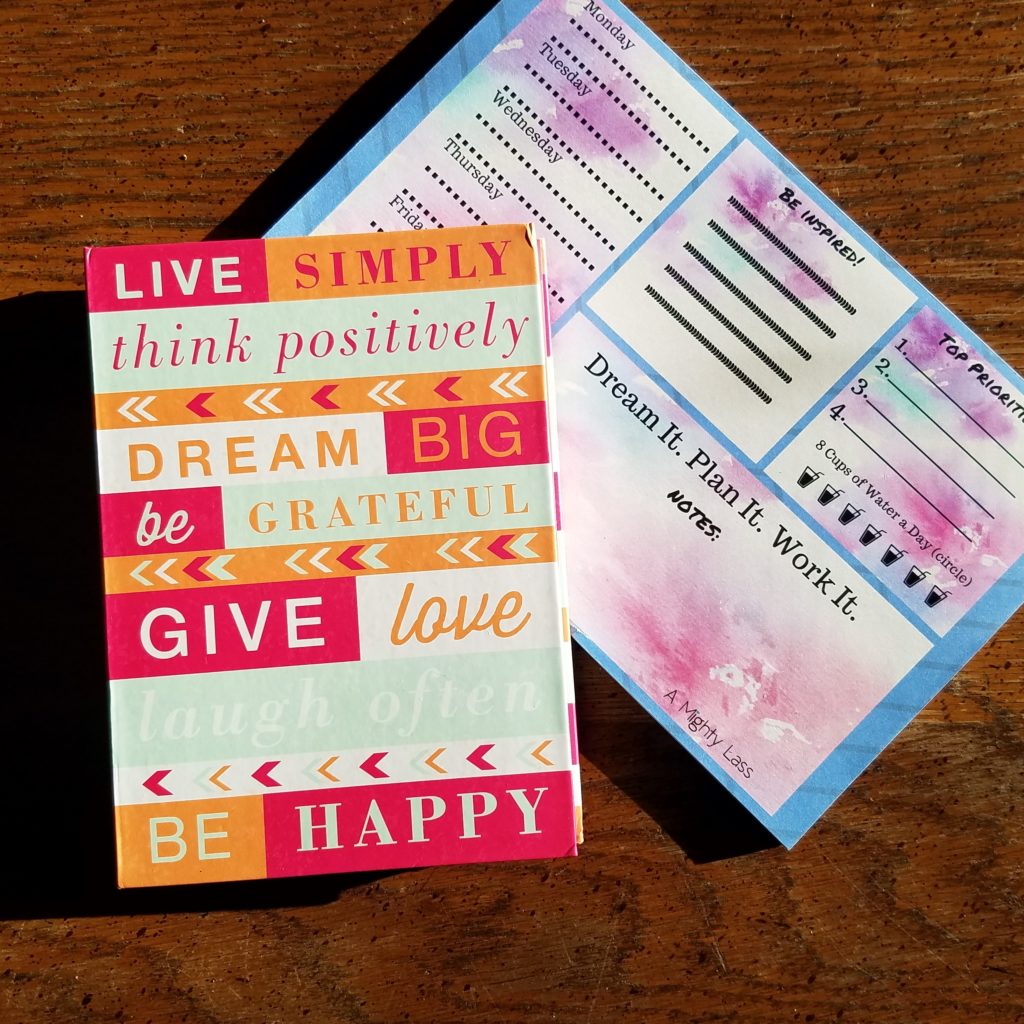 It's so important to build confidence in our daughters, nieces, little sisters, etc. We need to tell them that they can do anything they want to. They can be just as good at playing sports or building houses or fixing cars as any boy can. Little girls should grow up believing that they can be lawyers and neurosurgeons or run Fortune 500 companies regardless of what color the balloons were at their baby shower. There are no limitations. I fully support any company that stands behind that belief.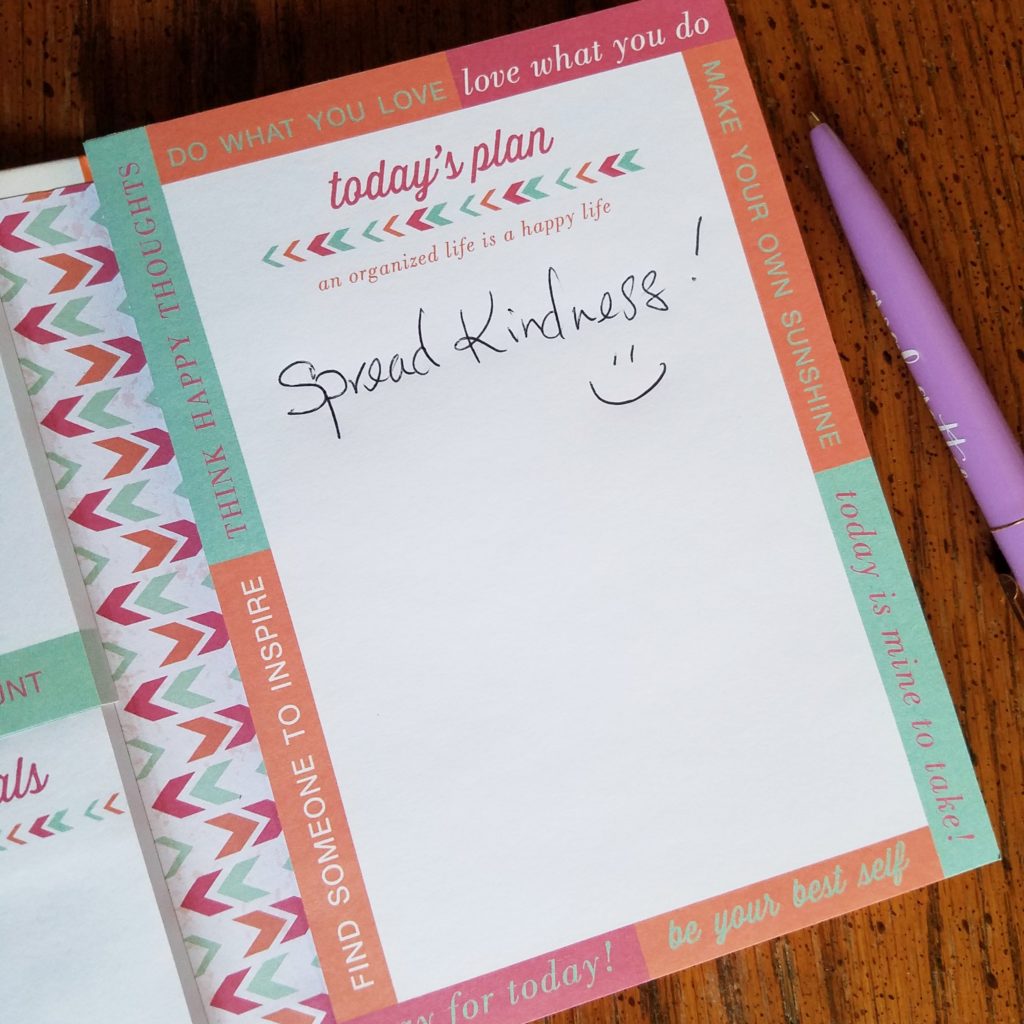 Along those lines, let me introduce you to a business I recently discovered, A Mighty Box.  A Mighty Box is a monthly subscription box that includes empowering products, motivational messaging and confidence-building activities for young girls. Each month, a girl receives confidence building products for girls ages 6-12 that include recipes, craft + project ideas to promote independence, pretty monthly charms to inspire positive thinking, and mantras to instill leadership skills and knowledge. In short, it's Girl Power in a box!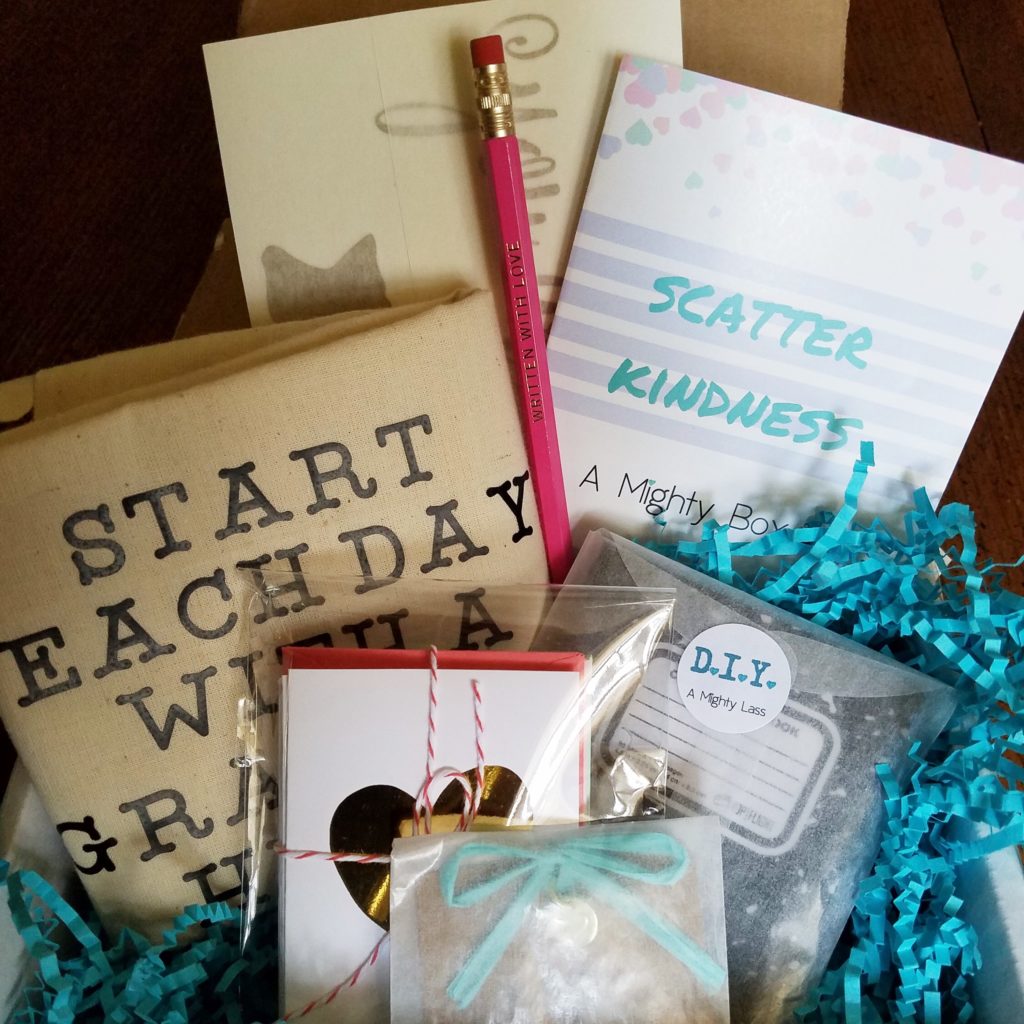 Speaking of Girl Power, that's the theme of the March box. Officially, it's "Girl Power: Making HER (Story)" and based on March being Female History Month!
Represented in this post are items from the January and February A Mighty Box offerings I received to sample. I'm so impressed with the quality and carefully curated line-up of products and missions, that I'm super excited to see what March will bring.  In fact, the mission and contents of the subscription box are so wonderful that I actually think it is suitable for women of all ages!  I'm putting many of the items to good use throughout my day and loving the inspiration and positive messages.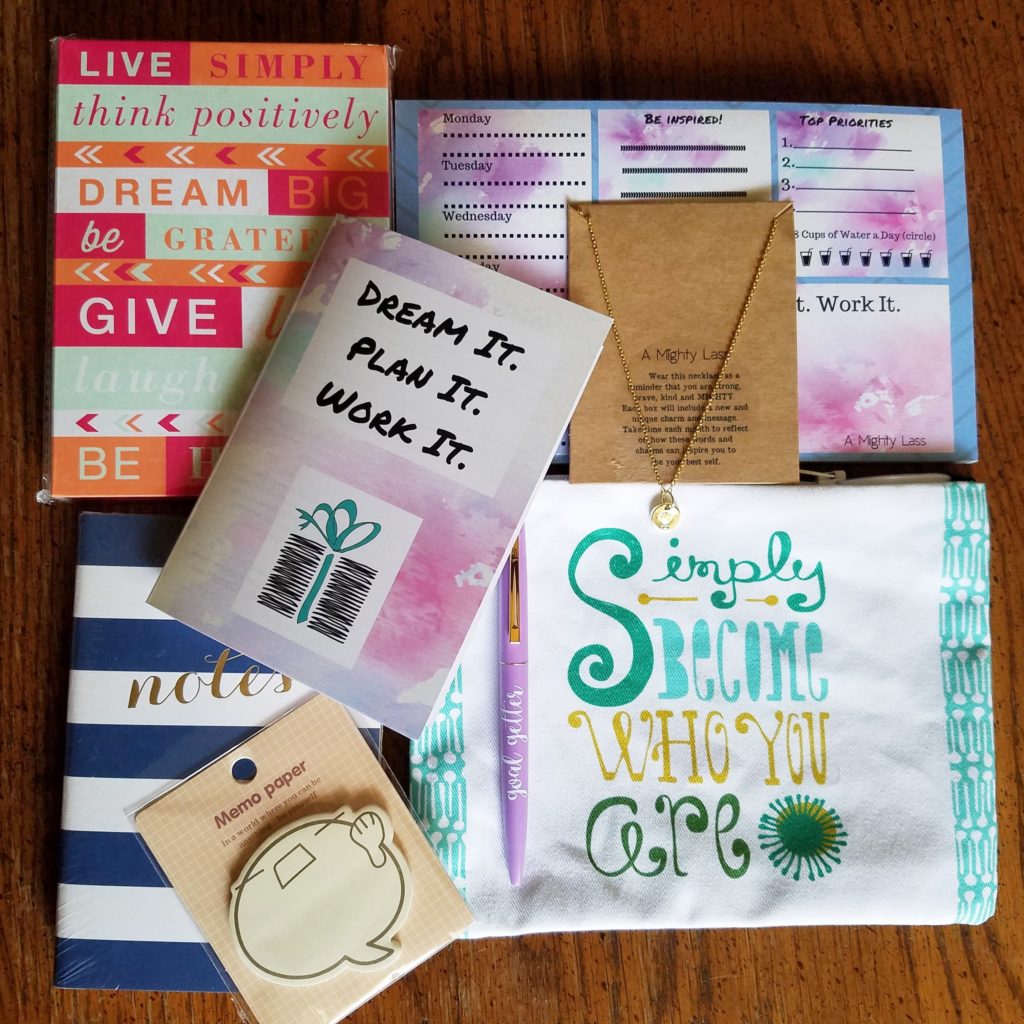 One of the things I particularly like about this subscription box is that you can buy just one. While you may want to buy a year's subscription for your own daughter, it's nice to be able to test it out first.  It's also a fantastic feature as it allows you to give one as a gift to another child without having to commit to the entire subscription.
Another cool feature are the charms that arrive in each package.  They are selected to represent the them of the box and offer girls a great way to symbolically wear "kindness" or "independence" and "girl power" to remind them of the lessons each box teaches in a fashionable way.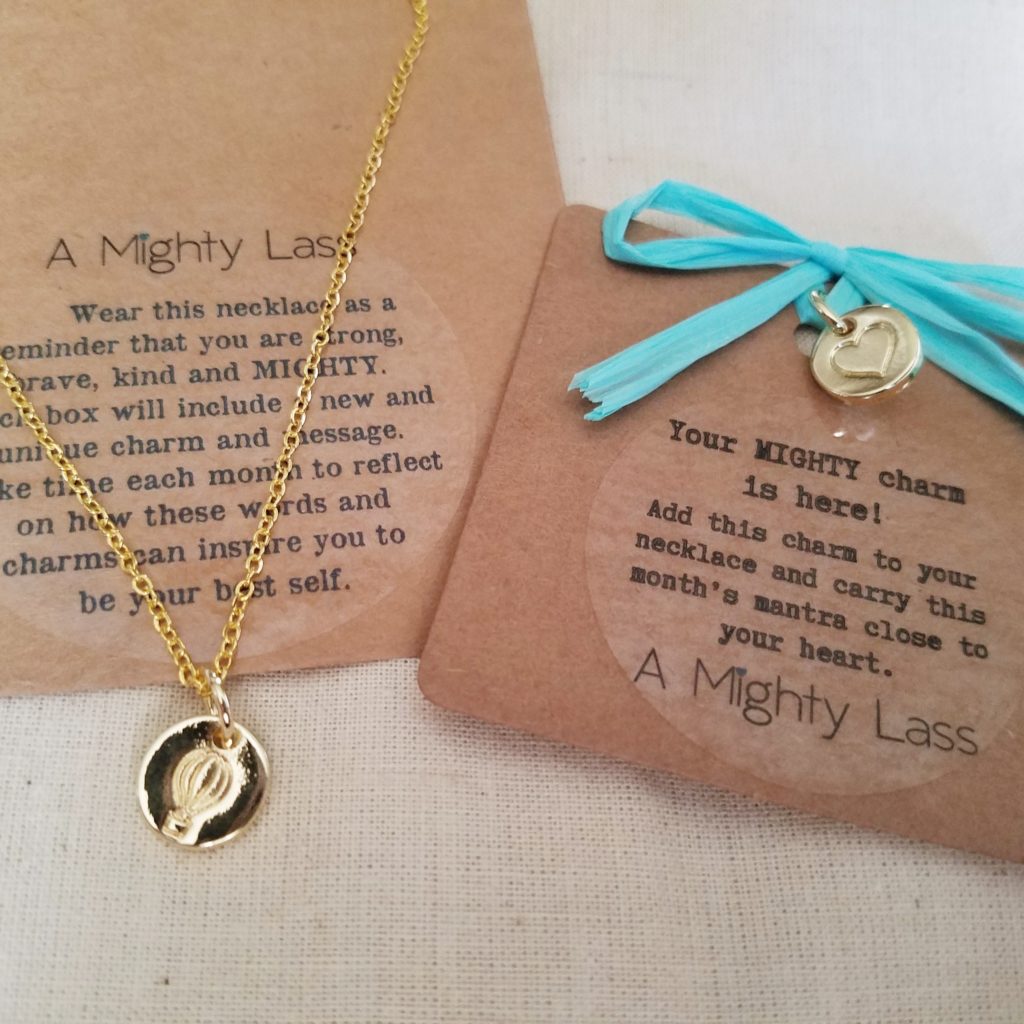 As far as I'm concerned, you can't put a price on confident and strong girls, but I do think it's awesome that the boxes are so reasonably priced – it's less than $40 for a gift box and $99 for a 3-month subscription.
All of the products are chosen by A Mighty Lass, which is an organization providing tools and strategies that promote confidence, compassion and independence in girls of all ages. For more information about A Mighty Lass and the wonderful things they do for our girls, check out their website here.
How do you encourage the girls in your life to feel strong and empowered?