In the nearly 20-plus years I've been raising children, one activity above all remains a favorite for all my children (and my granddaughter, too) – Family Movie Night!  Thanks to our partnership with Universal Pictures Home Entertainment, we've put together ideas for SING family movie night fun to celebrate the release of SING Special Edition on Blu-ray and DVD!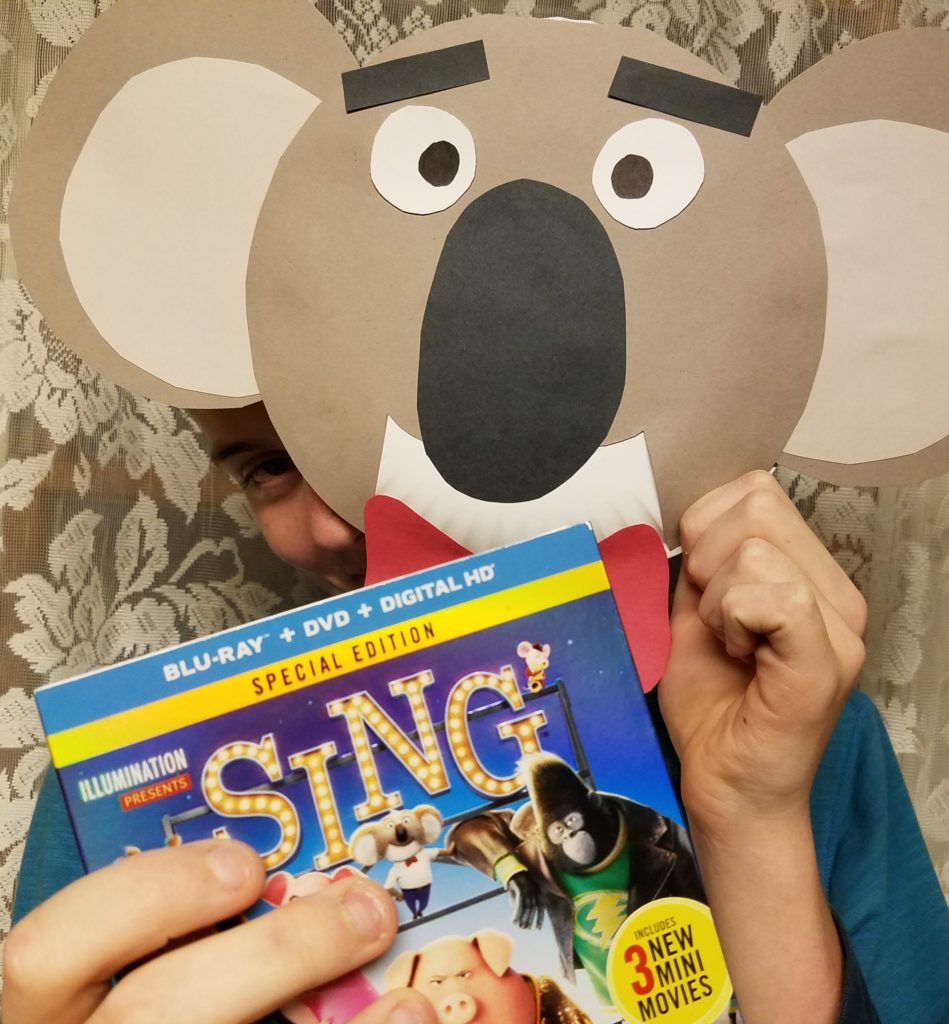 Part of the reason my children love family movie night so much is that we not only watch a film like SING that everyone is sure to love, we always find ways to add extra fun to our evening with themed crafts, foods, and/or activities.  When I have the time, I make sure to incorporate all three!
Grab a copy of the SING Special Edition Blu-ray (in stores now!) and get ready to bring on the heart-warming, fabulous fun!  In addition to the amazing film, you'll find over 60-minutes of bonus content, three all-new entertaining mini movies featuring the cast from SING, and an exclusive Tori Kelly music video and a variety of musical extras.
Check out our SING family movie night fun ideas to inspire your family gathering this weekend:
Whip up snacks to SING about
If there's one thing my family demands on family movie night, it's delicious snacks to go along with our theme of the night.  Sure, sometimes we just pop some popcorn and call it an evening, but there are so many simple snack ideas you can also whip up lickety-split.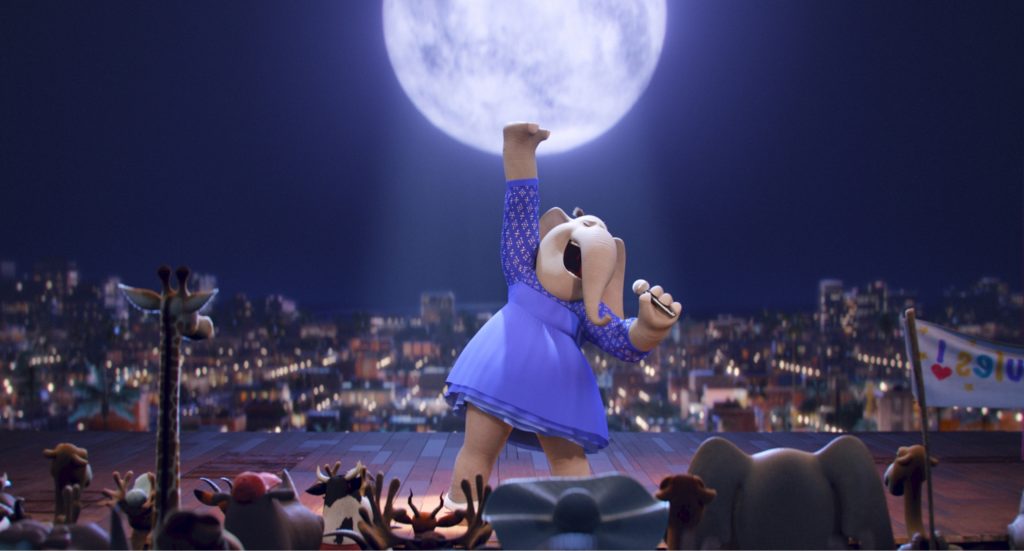 For SING, we opted to celebrate one of the stars of the film, an elephant named Meena, who belts out amazing vocals we all love.  And we love peanut butter – peanuts and elephants are a natural pairing.  Plus, we are trying to be a little healthier with dessert-like treats and my Peanut Butter Bites pack a powerful protein and fiber punch, giving my kids a sweet treat without a sugar crash.  They are also a no-bake option that are super easy and quick to create, ensuring you have plenty of time to enjoy the film.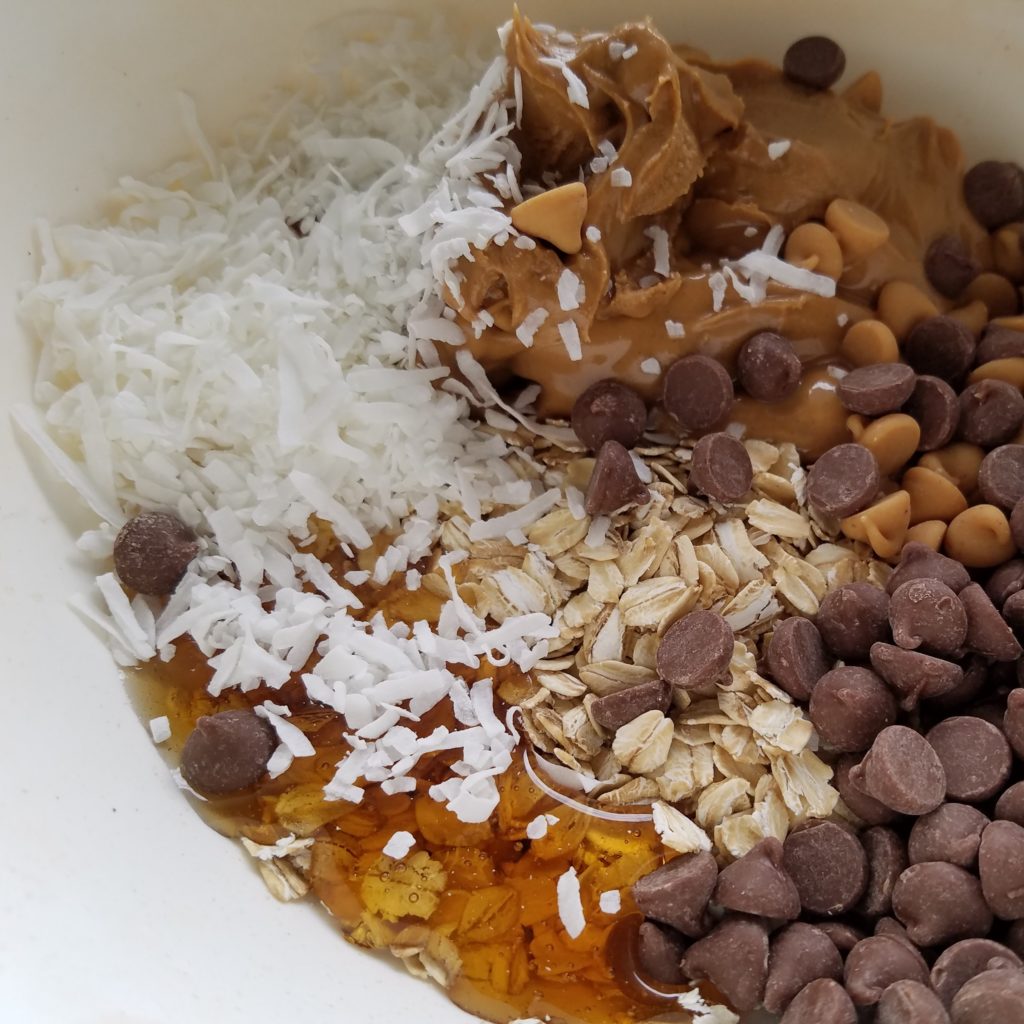 Quick and Easy Peanut Butter Bites
Ingredients:
1 cup uncooked whole oats
1/2 cup peanut butter
1/4 cup unsweetened shredded coconut
1/3 cup chocolate chips (great way to use up chips from holiday baking! I tossed in a few peanut butter chips we had leftover from cookies, too)
2 Tablespoons honey
Optional: 2 tablespoons of flax or chia seeds
Directions
In a large mixing bowl, add all ingredients.  Gently stir to fully mix.
Line a cookie sheet with parchment paper. Drop rounded tablespoon full of dough onto parchment. (If preferred, you may gently hand-roll mixture to make a perfect round shape.)
Refrigerate until ready to serve. Refrigerate leftovers (if any!) in an airtight container.
That's it! Seriously easy, delicious snack you can have ready in minutes.
If you want to make an even healthier version, opt to use organic, natural products and use organic dark chocolate chips.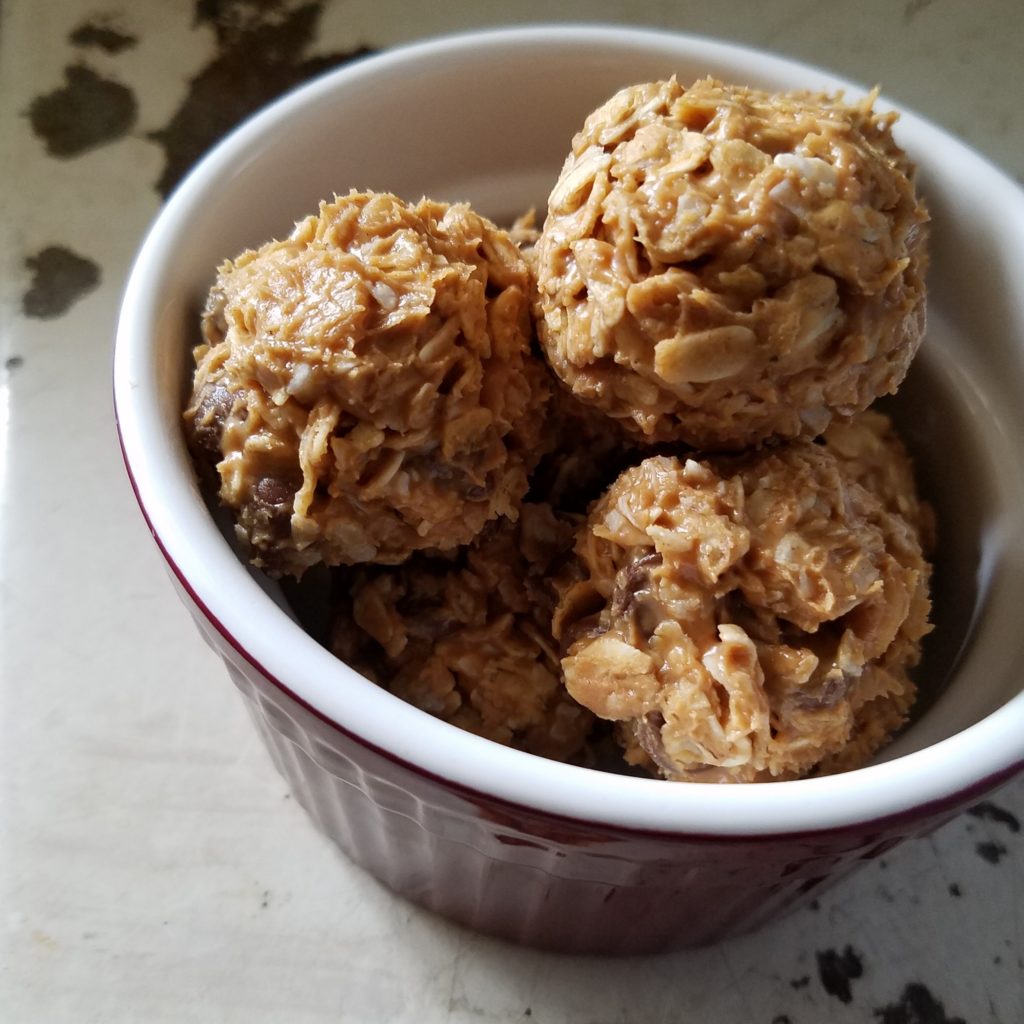 Create SING-worthy crafts
From the time my children were little to now, my children love to craft together as a family.   Sometimes we find kits to create, sometimes we simply color activity sheets and often we create our own fun with materials we already have in our home.
To celebrate SING, I thought designing paper plate masks would be something fun we could do together and then gift to my granddaughter with a copy of the film later on. We had a lot of fun coming up with ideas and seeing the characters emerge from scraps of paper.  You can find full directions HERE.  Whatever you decide to create, it always makes family movie night extra fun.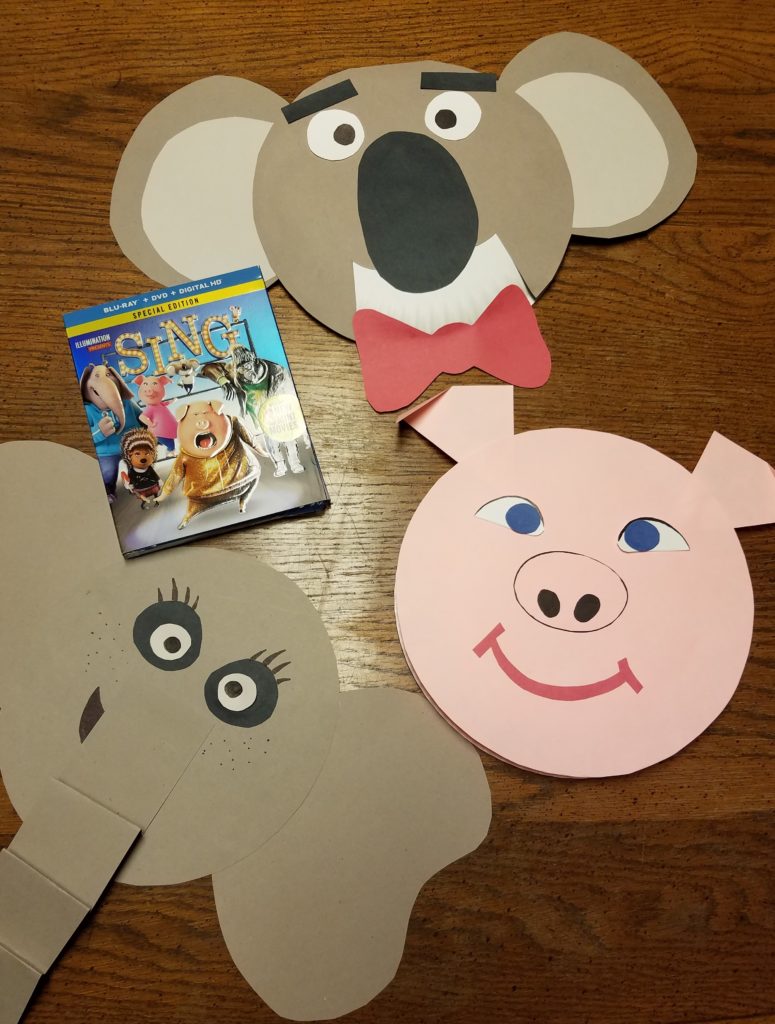 SING for your supper!
Do your kids love to sing?  Mine, too!   Did you know that SING features more than 65 hit songs including "Faith," which is a brand new song by the legendary Stevie Wonder (featuring Ariana Grande.)  This is Stevie Wonder's first song for a major film release in 25 years and it's fantastic!
In honor of SING, after the film, we decided to play one of our favorite video games as a family and we all took turns singing.  If you have a karaoke machine, this is definitely the film to pull it out for.  Everyone will want to show off their vocal skills after watching.
You can also simply gift each child an audience to sing their favorite song acapela.  Singing in front of family (and friends) helps build up a child's confidence and equips them with skills to help them sing or give speeches in front of larger audiences later on.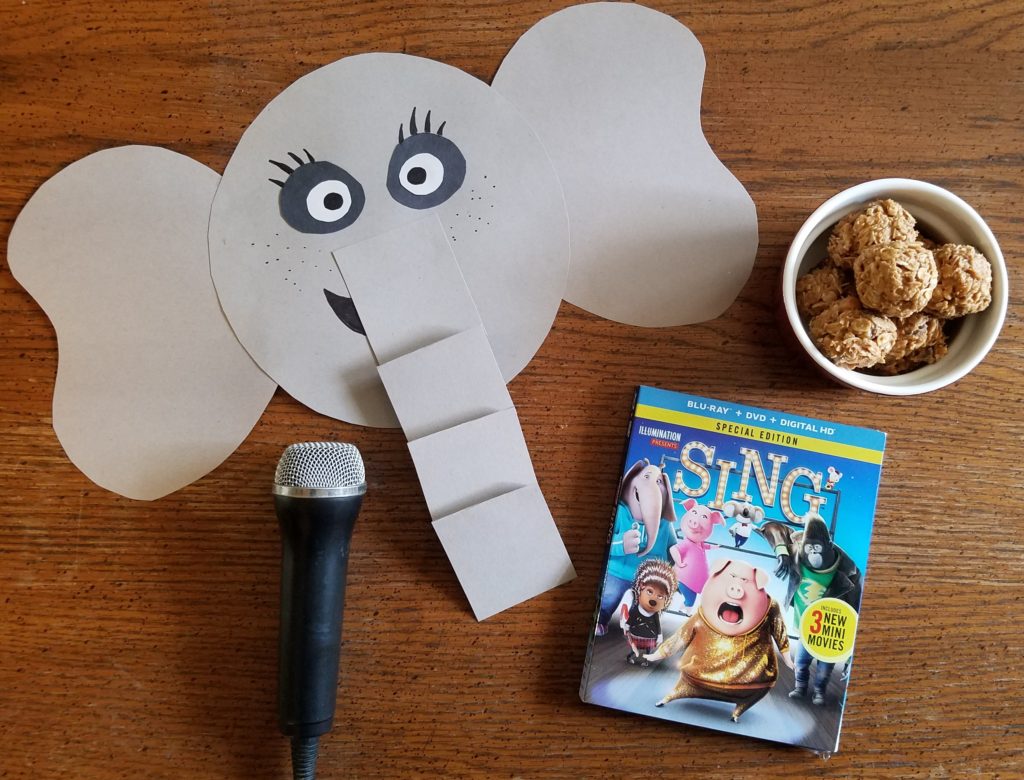 Win a copy of SING!
Are you ready for amazing SING family movie night fun?  One Rural Mom reader will win one (1) SING Special Edition Blu-ray (Blu-ray + DVD + Digital HD)!
Retail Value $19.99
Prizing courtesy of Universal Pictures Home Entertainment
ENTER via the Rafflecopter below:
What applause-worthy ideas will you use for your SING Family Movie Night Fun?