Toys that celebrate farming and incorporate learning certainly catch my attention quick!  Thanks to my partnership with PLAYMOBIL, I've just discovered the PLAYMOBIL 1.2.3. My Take Along Farm – a delightful toy for toddlers offering hours of imaginative play time and portable fun!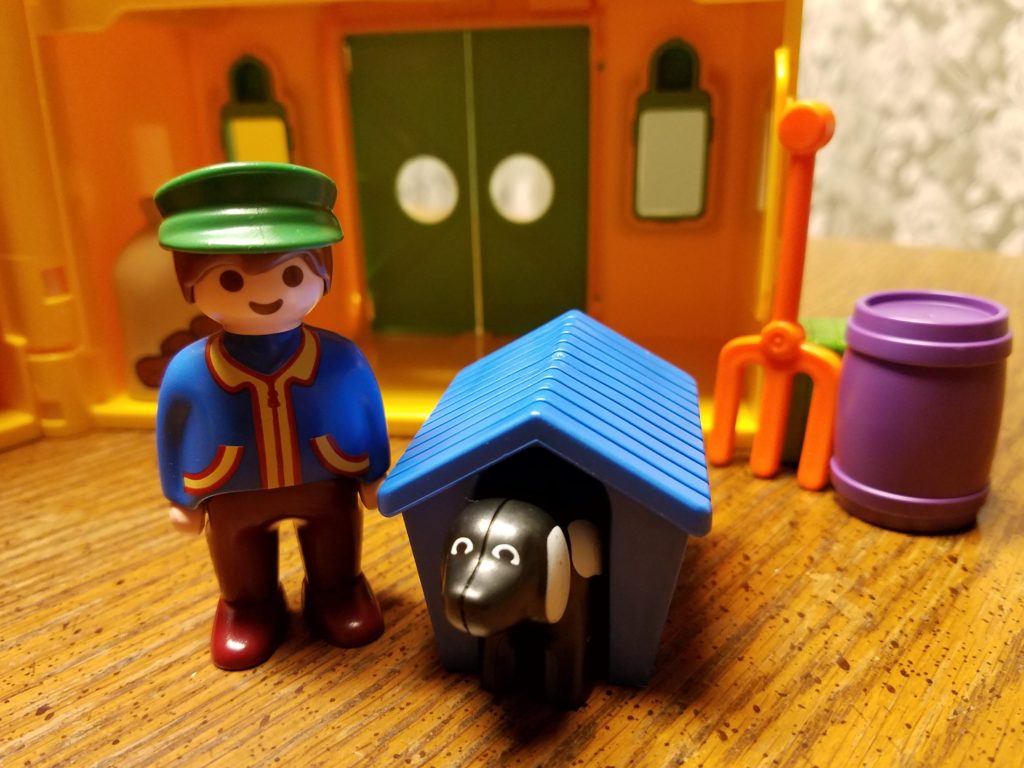 The PLAYMOBIL 1.2.3. My Take Along Farm is the newest addition to its world of iconic playsets. With a bright and colorful design and large rounded pieces, the PLAYMOBIL 1.2.3. line is especially designed for children 18 months and up.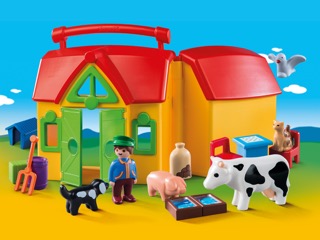 Your little one may be too young to help out on the farm, but with this set, they can be part of the action feeding and caring for all the farm animals.  It's a fabulous way to introduce them to life on the farm no matter where you reside.  The iconic farm animal pieces (cow, pig, dog, cat, bird,) are great learning tools for teaching simple words, sounds and early concepts of proper animal care.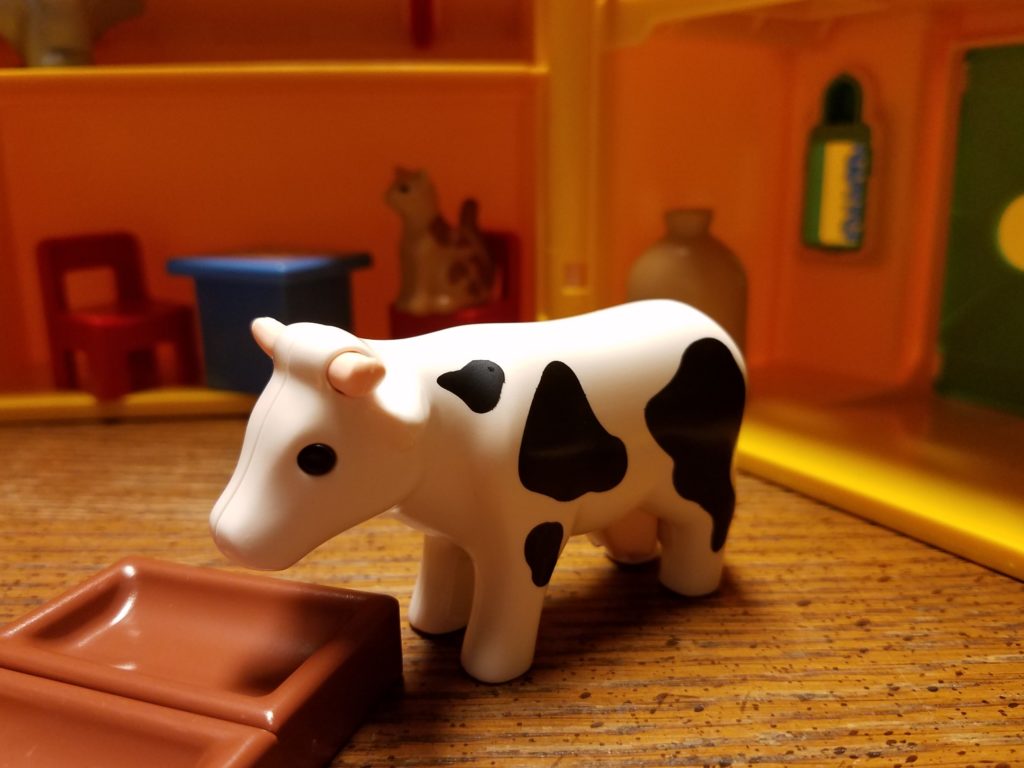 When feeding time is done, your child can store the supplies in the loft, which is also a shape sorter!  This creative design is a fun challenge for toddlers.  Figuring out how to drop the correct shape in the right hole helps children learn basic problem-solving skills and hand-eye coordination.  It's also a wonderful opportunity for you to help teach simple shapes and sorting skills.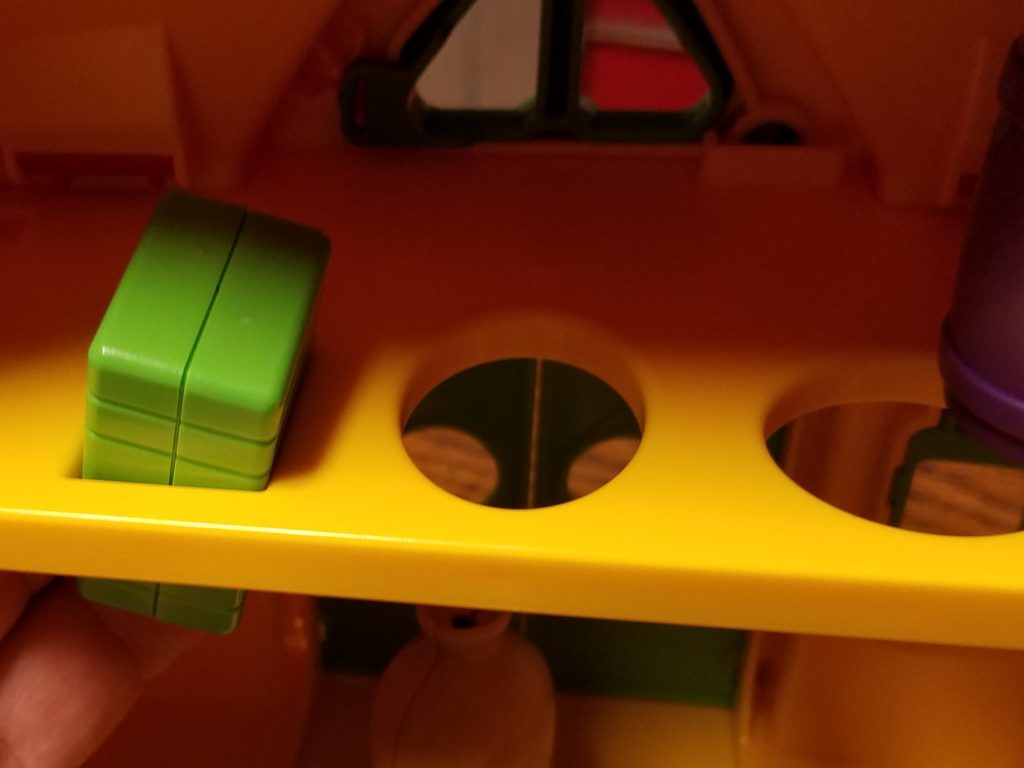 When playtime is over or you need to move to different room, the PLAYMOBIL 1.2.3 My Take Along Farm is quickly ready for a new adventure.  You simply store all the pieces inside the farm, close up and grab the carrying handle and go!  Perfect for easily moving around your home or for travel.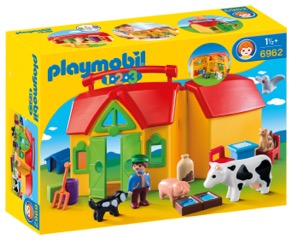 Like I've come to expect from every PLAYMOBIL toy, this is a quality set with well-designed sturdy, kid-friendly pieces.  Sets that quickly become childhood favorites and will easily last through multi-generations.
I'm excited to have this playset around for our grandchildren to enjoy our farm life indoors and think it's now going to be my favorite baby shower and holiday gift to give!