Did you know the former Downtown Disney has received a magical makeover to blossom into the Disney Springs – a fabulous shopping, dining and entertainment destination?  When I visited two years ago, it was still under construction and I had no idea how delightful the transformation would be.  There's definitely a little something for everyone for do, see, enjoy and spend a lovely day and evening full of fun.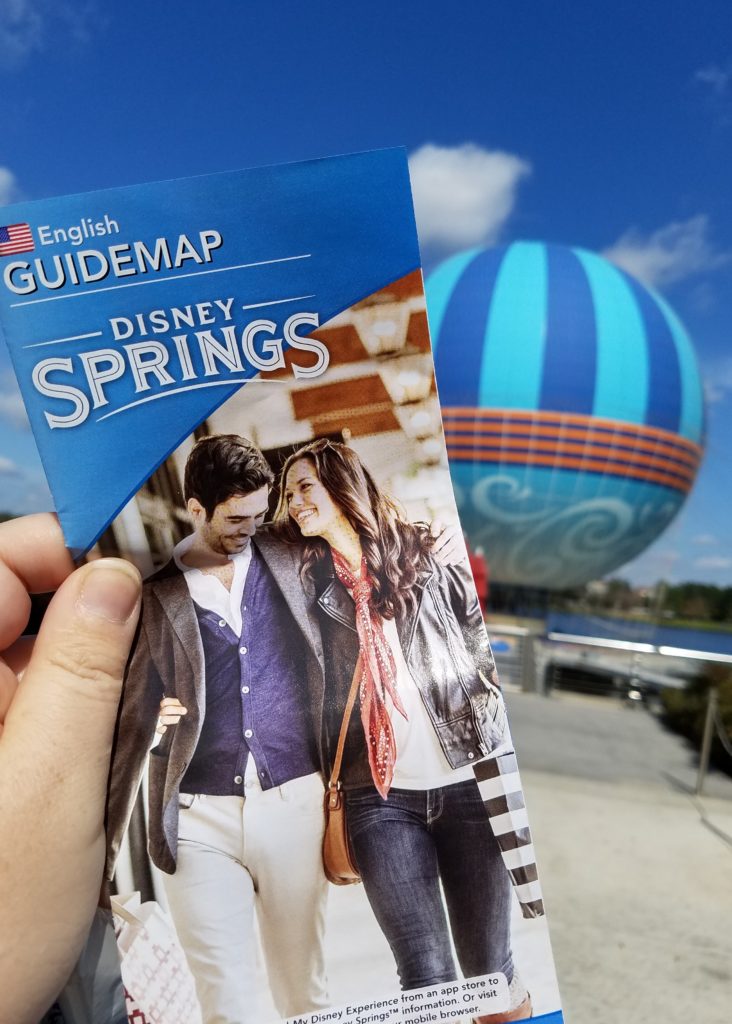 As always, the Disney Springs area remains free for everyone to stop by, whether you happen to be visiting the Walt Disney World theme parks, staying at a nearby resort or are just driving through the area.  Don't worry about parking either, there are new garage spaces open to accommodate every guest.
Many of your old favorites from Downtown Disney remain, such as our favorite dining spot – Raglan Road, and everyone's favorite souvenir stop- World of Disney.  But there are a wealth of new retail locations, many located in the new Town Center including Anthropologie,  Vera Bradley, Coca-Cola Store, Lucky Brand, and and Amorette's Patisserie (a truly sweet high-end, artsy pastry shop!)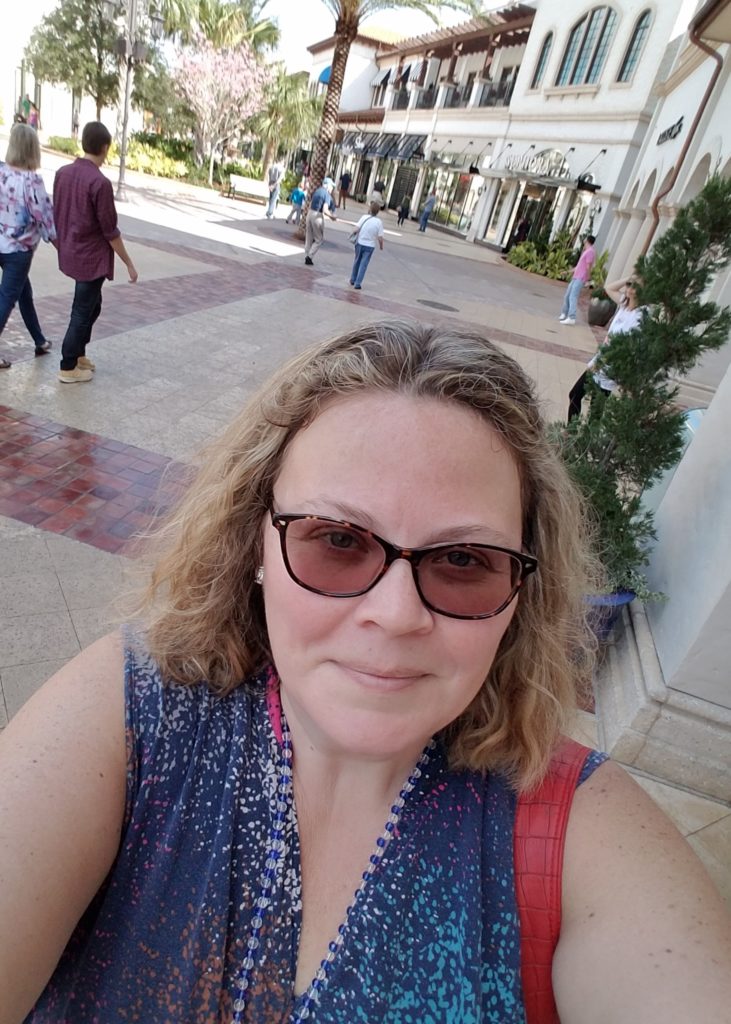 During a recent stay centered around the Disney Social Media Moms Celebration event, I had plenty of time before, after and during the conference to explore the new Disney Springs with my family.  We definitely headed straight to our favorite Irish food hangout on our first night out, spent some time at DisneyQuest (especially when we learned it's closing in June 2017,) had a stroll through the Art of Disney store (where we always dream of taking half the artwork home,) and popped over to the LEGO Imagination Center (our sons' favorite store.)   But we also discovered a lot of new ways to express our Disney-side at Disney Springs this year including:
A visit to the Disney Welcome Center where we found plenty of space to relax, chat with cast members and ask questions, find maps, and receive a free button to let everyone know what we were celebrating that day ("We're Celebrating" buttons for our sons and "Happily Ever After" for hubby and I for our anniversary.)
Shopping at Levi's, Columbia, Lucky Brand, D-Home and so many other great shops that have oodles of great buys and designer duds to complete your Disneybounding and everyday wardrobes.  We had to stay a little light on the shopping end to be sure we could get everything back home from our 12 day trip, but will definitely be returning next time with bigger (and empty) suitcases in anticipating of a shopping spree.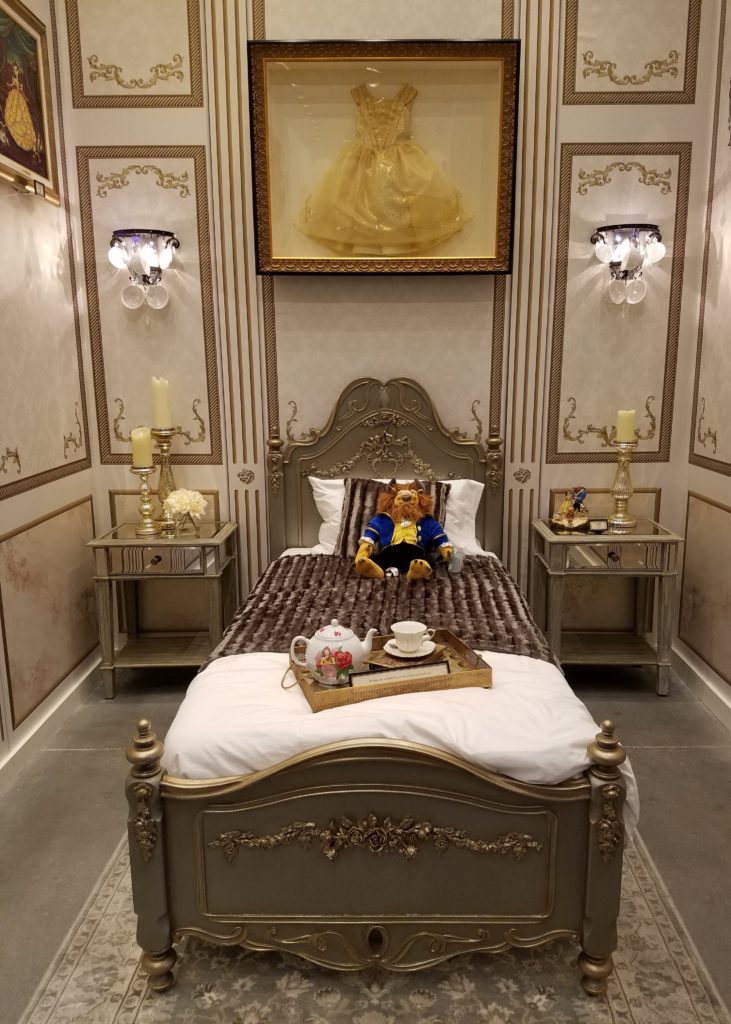 At D-Home, I found the entire store embellished in Beauty and the Beast style in expectation of the upcoming film and I really wish I could have packed up the whole store to take home.  On second thought, we may need to rent a truck to drive down on our next visit!
Dinner at Portobello Country Italian Trattoria – again, another family first visit to this restaurant and it's one we'll be making a point to return to.  Nonna's Meatballs appetizer were a perfect start, followed by a wonderful Tomato Basil Soup.  Chicken Farfalle was a rich, creamy family favorite and I only wish we had room for dessert… if you love Italian, add this to your list of must-stops when you are in the area.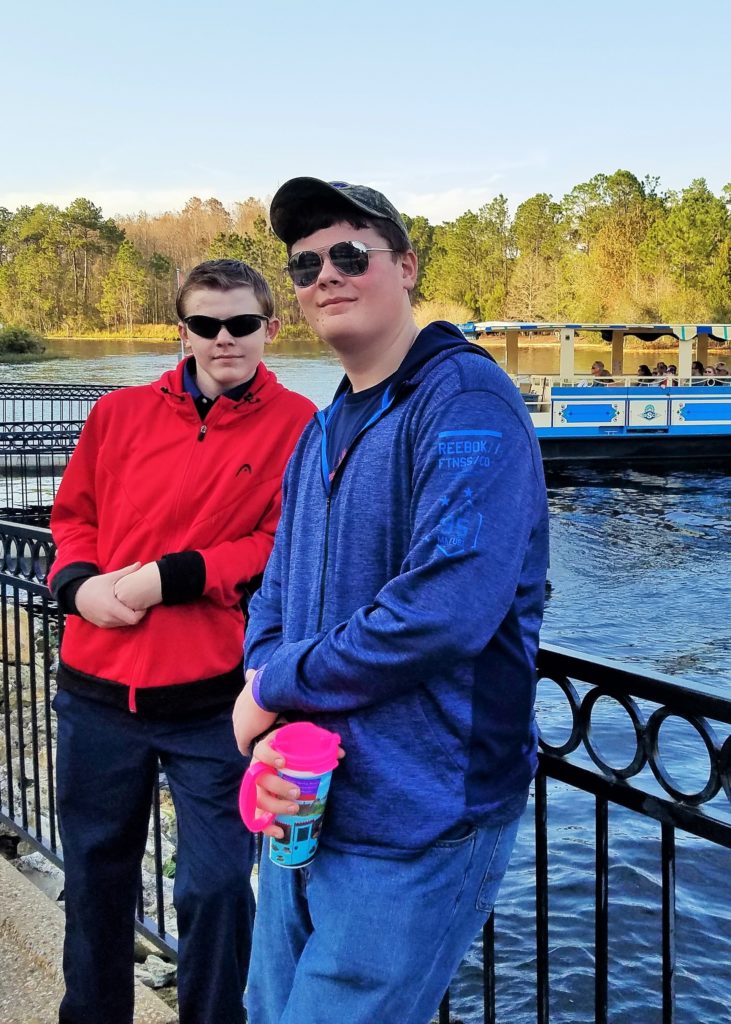 And rides on the Water Transportation were a blessing! After a long day of shopping or visiting the parks, it can be a little daunting to walk from end-to-end of Disney Springs, so the water transportation options are a lovely respite taking you to one of three stops in Disney Springs that gets you close to your destination without having to travel as far on foot.  Plus the ride is well, just like any other Disney world attraction, a nice reprieve and a smooth ride along a very scenic route.  If you are staying at any of the hotels along the route (Disney's Port Orleans Resort-French Quarter, Disney's Port Orleans Resort-Riverside, Disney's Old Key West Resort and Disney's Saratoga Springs Resort & Spa) you can also catch water transportation to and from the hotel to Disney Springs.  We took advantage of this excellent transportation during our stay at Disney's Port Orleans Resort-French Quarter and Disney's Port Orleans Resort-Riverside.
I also had a super fun, sponsored (paid) Disney Springs challenge in which I had the chance to discover even more about my Disney-side:
Where will you stop first in Disney Springs to find your Disney-side?