This is a sponsored post written by me on behalf of Tyson Foods, Inc. All opinions, the bacon avocado ranch dip recipe and love of tabletop tailgates is that of Rural Mom.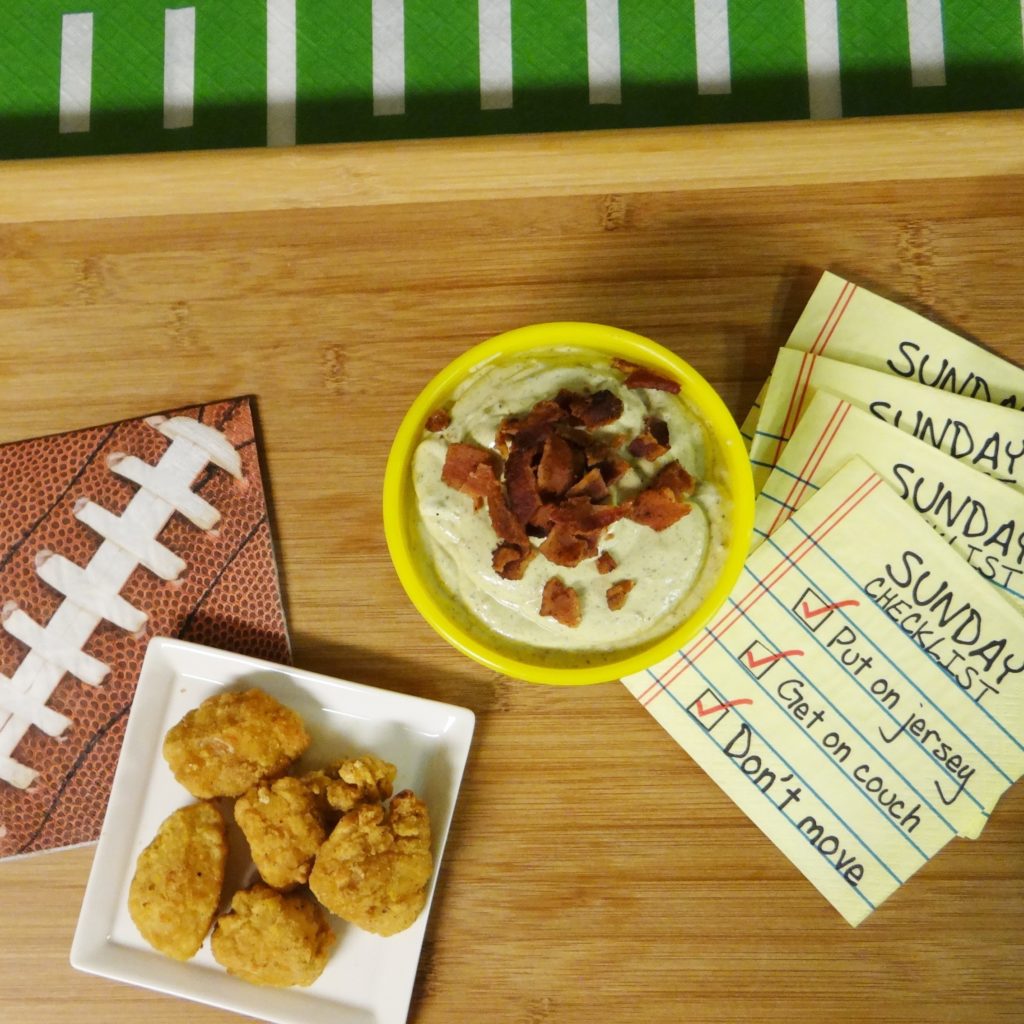 Do you have a Game Day food you simply have to have? For me, whether I'm "homegating" or on the road tailgating, it's all about the dip. Thanks to my partnership with Tyson Foods, I was inspired to create a new fan-tabulous lip-smacking dip to enjoy during my Big Game celebrations… and my, oh, my, this Bacon Avocado Ranch Dip has all the wow-factor you want to please the crowd!
Now, I've seen ranch dips galore (yawn) and make a really terrific guacamole, but I wanted something that would take our celebrations to the next level. A dip that would have my guests wondering how they ever lived without this delectable taste in their Game Day life before.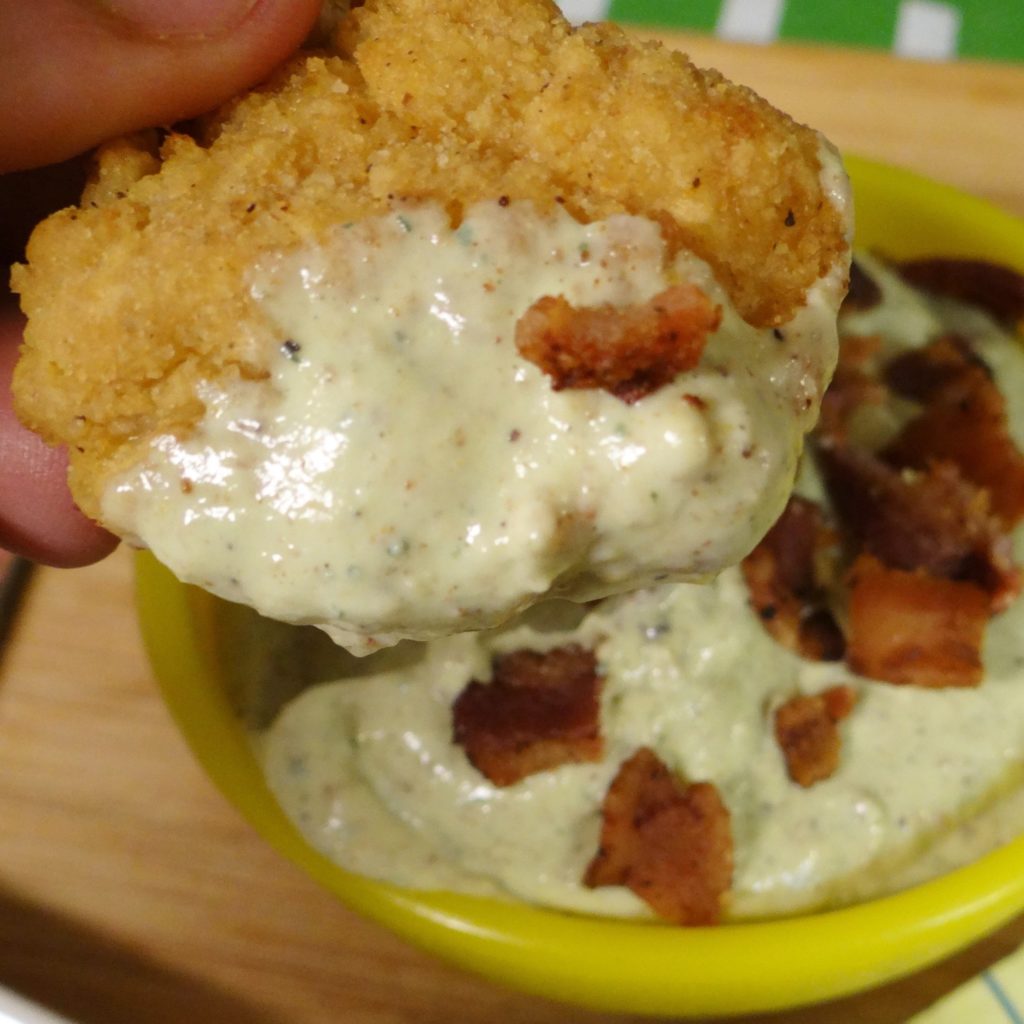 How to pull off this snack hack? Take two game day favorites – ranch and avocado – and add one irresistible ingredient – bacon.
Not just any bacon, mind you, but the ridiculously-good-and-flavorful Wright® Brand Hickory Smoked Bacon.  It's thick, hand-crafted bacon nirvana in a pretty package just waiting for a skittle!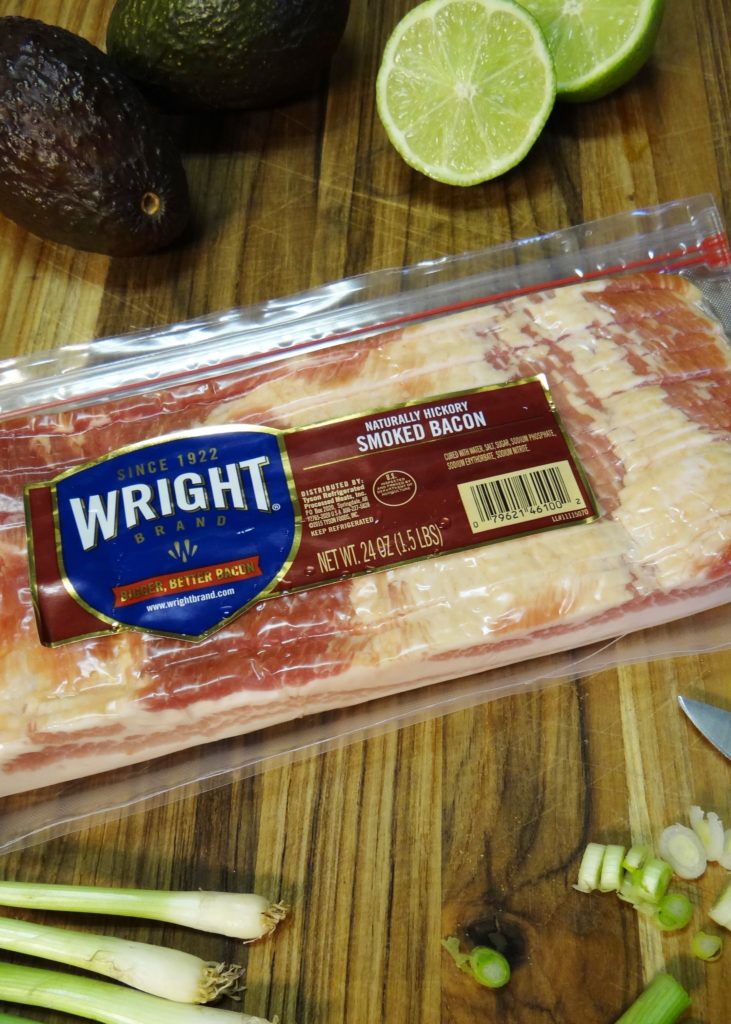 After a little testing and tweaking, I came up with a dreamy bacon avocado ranch mix that definitely dressed-up my game day fun.  The dip has the best of all dip worlds, fresh avocado richness, the tangy zing of ranch, savory smoked bacon and a few special add-ins that bring everything together in one delicious blend.  I hope you enjoy this mouthwatering Game Day appetizer as much as we do during your Game Day celebrations.
As one-stop shopping makes prepping for game day vittles super easy, I generally head to my local Kroger to pick up all the ingredients and party goods I need.  You'll find Wright Brand Bacon in the refrigerated section along with other great game day Tyson Foods products like Ball Park® Hot Dogs.
Everything I used in this recipe, you should easily find at your local Kroger store, too (in the refrigerated section, produce section and baking aisle,) along with game day decorations and tableware to complete your game winning event.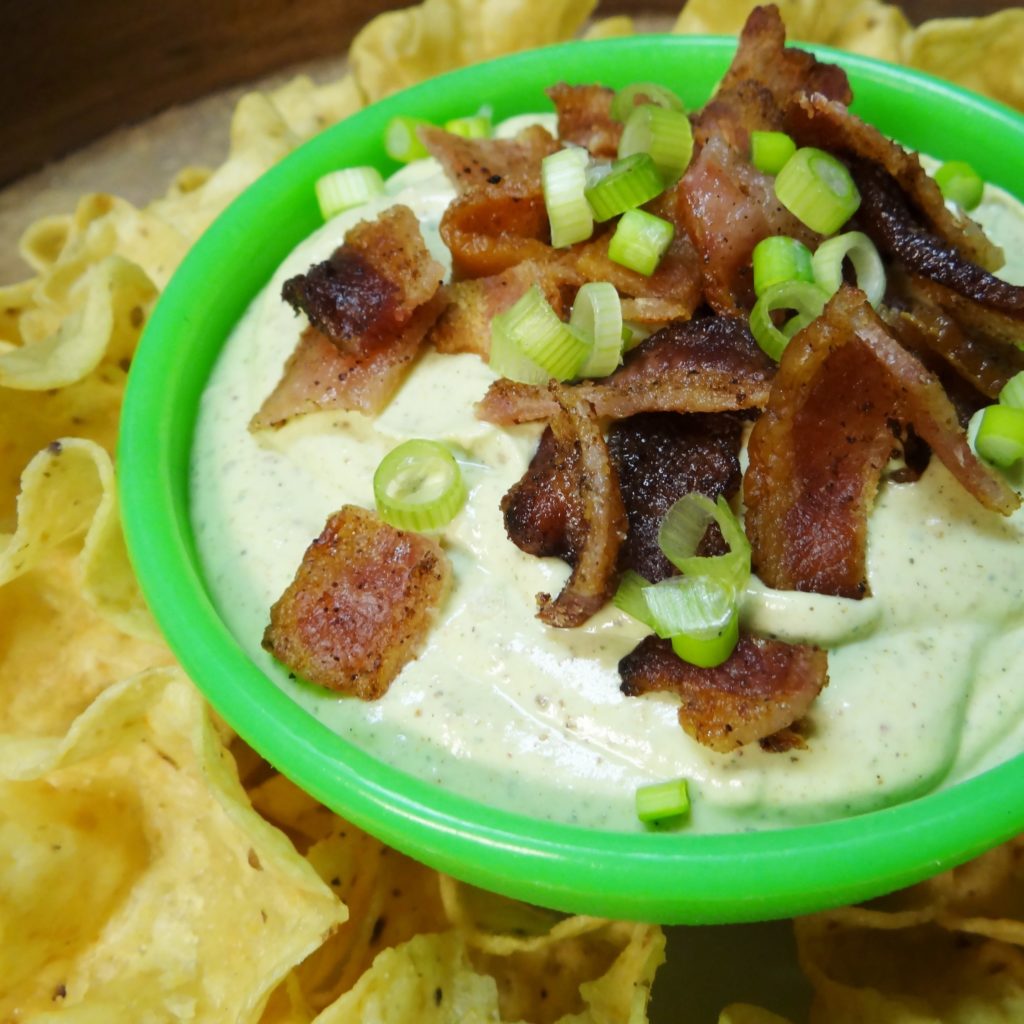 Bacon Avocado Ranch Dip Recipe
6 pieces Wright Brand Hickory Smoked Bacon, cooked and crumbled
16 ounces sour cream
3 ripe avocados, pitted and peeled
2 Tablespoons lime juice
1/2 teaspoon celery salt
1/2 teaspoon garlic salt
1/2 teaspoon cumin, ground
1 teaspoon onion powder
1 ounce powdered ranch salad dressing and seasoning mix
In large food processor, add all ingredients.  Pulse 5 times to distribute ingredients and break up any large chunks of avocado.  Blend for 1 minute or until dip mixture is smooth.
Pour dip into a mixing bowl.  Chill in the refrigerator for 2 hours (or overnight.)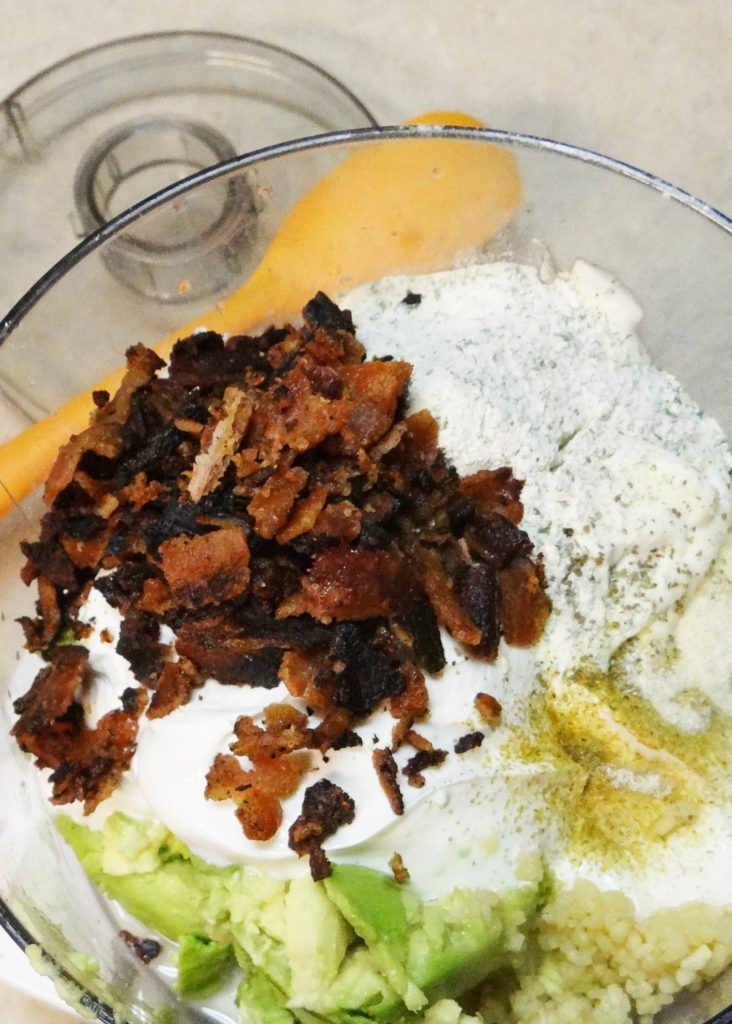 Remove dip from refrigerator, spoon into a dip bowl and serve with tortilla chips, crudités or Tyson Any'tizers® Popcorn Chicken (perfect for dipping!)
Optional:  Garnish dip with green onions and bacon crumbles.  Other garnish options include ranch-seasoned croutons (crumbled) and diced tomatoes.
To buff up your appetizer buffet, add a fruit and cheese plate, plenty of vegetables (great for dipping in your Bacon Avocado Ranch Dip) and viola! You'll have a quick and easy spread for your guests to enjoy.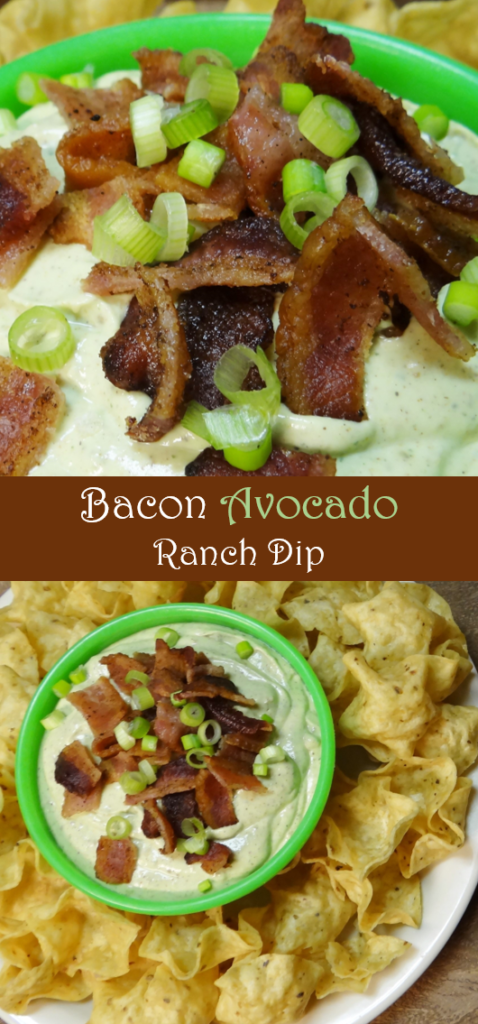 Bacon really does make everything taste better, doesn't it?  Wright Brand Hickory Smoked Bacon is the show-stopper for this delicious dip.  All your friends and family will soon be fans, declaring it a Game Day favorite! #fanfoodleague
What are your favorite Game Day go-to products, recipes and tips?