Do you have a favorite arcade game?  One of our favorite games to play at the arcades is the motorcycle racing games.  It's so fun to compete as a family and see who has the best moves on the course (and mom often does!)  When Microids reached out to ask if we wanted to give MOTO RACER 4 (on XBox 1 and PS4 on January 24) a test drive, I knew it would be a surefire hit with my family and yours… read on for your chance to win a download of this awesome game!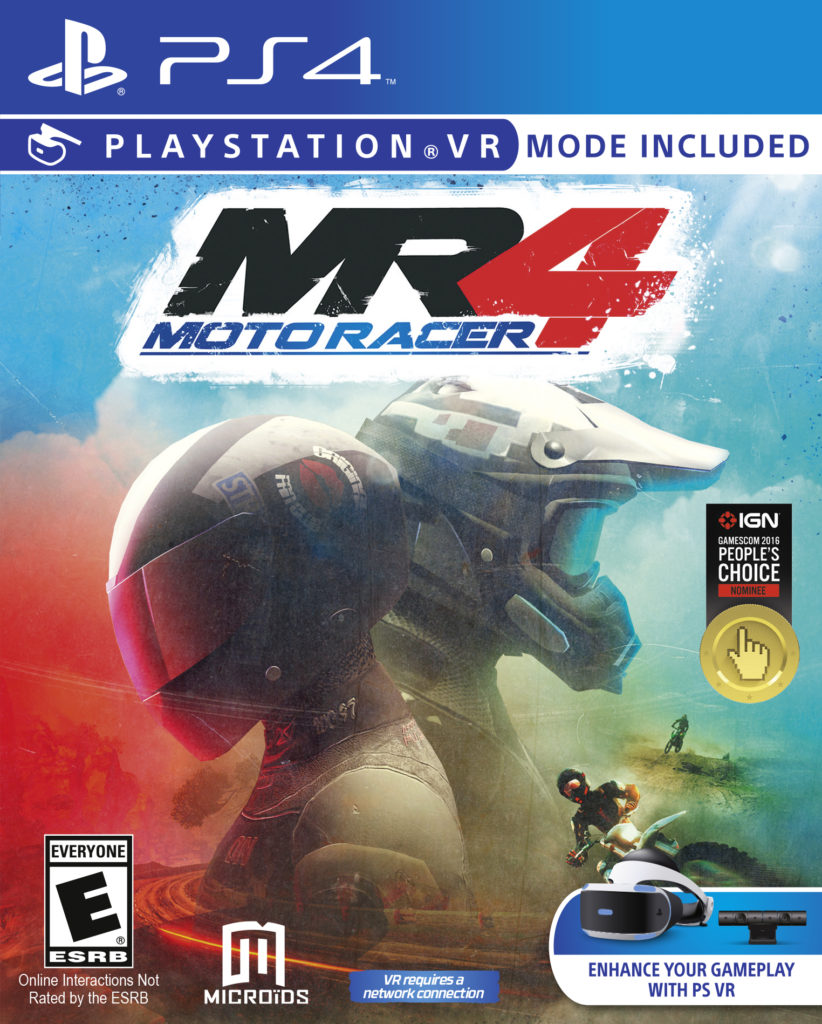 As a mom, I love seeing the "E for Everyone" rating on a game.  It gives me a comfort level that I'm getting something the whole family will enjoy and a game I don't have to worry about having adult content that could be inappropriate for our granddaughter or any other young-ins' visiting.  (For your reference: E for Everyone rating means that the content is generally suitable for all ages. May contain minimal cartoon, fantasy or mild violence and/or infrequent use of mild language.)
As a mom of teens, I love finding games we can all agree one and connect with as a family.  We host a weekly family game night and like to opt for video game play, too, to mix things up.  My sons were thrilled when they found out we'd be playing MOTO RACER 4 on our PS4 this weekend as our game night choice.  While I wasn't sure initially what their enthusiasm level would be, I soon found out it was a "way cool" choice and even received a hug or two for selection (total mom win!)
MOTO RACER 4 definitely has the arcade feel to the game that we love, but is so much more.  The simple controls and spectacular features offered us plug and play from the start.  My sons loved the action, challenges and detail of the elaborate courses.  We all loved that we could chose different expertise levels to ease us into game play or make things more challenging.
The split-screen multiplayer mode makes it easy to compete as a family and this is one game my sons don't complain about "screen watching" as it's actually quite fun to sneak a peek at how everyone else is performing… just like we do in the arcades.  Career mode gives players a chance to sharpen their skills and progress towards expert levels.  Ultimately, the proof is in the play and we all enjoyed racing for hours.   The next day, my sons asked if I wanted to join them for another round of competition (another mom win – not always easy to get your teens' attention!)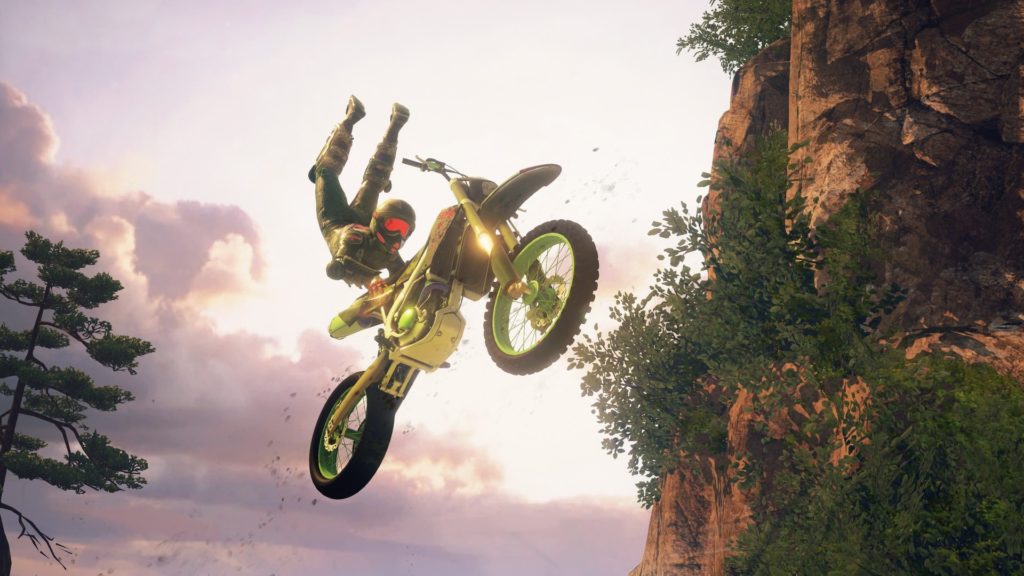 We all agree MOTO RACER 4 for PS4 is a welcome addition to our home and a game we'll be playing over and over again as a family, and on our own.  (I seriously need to get a little practice time in to buff up my skills more!)
We don't have PS VR yet, but I'm betting it enhances the game play even more, so that will be something we have to look forward to down the road.
MOTO RACER 4 (on XBox 1 and PS4) will be available  for $39.99 making it a very affordable addition to your gaming library, too.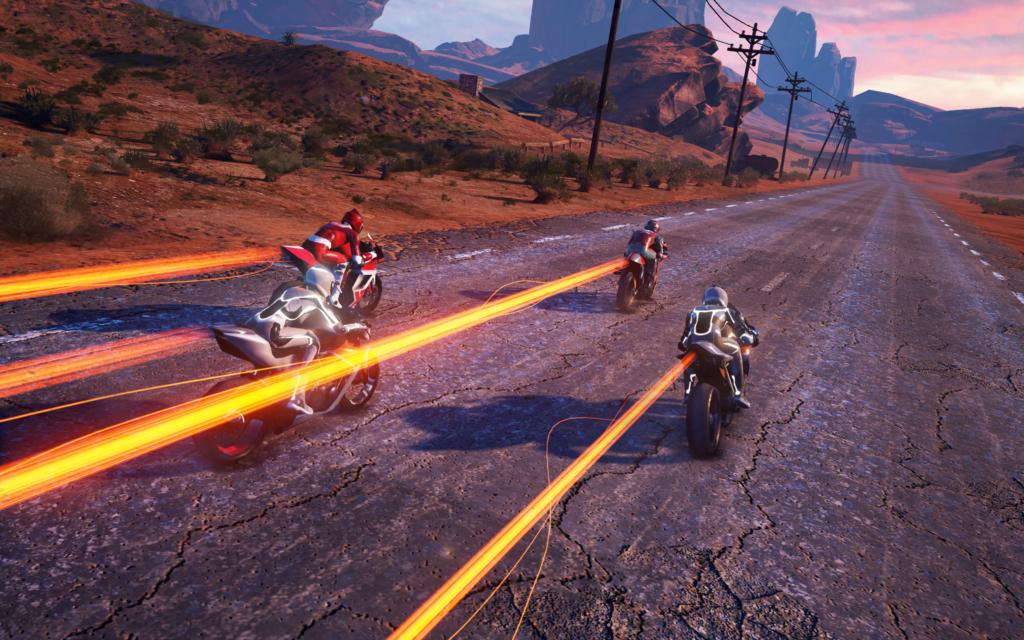 Win a download of MOTO RACER 4 for PS4!
Thanks to the family-friendly folks at Microids, two (2) Rural Mom readers will each win one (1) download code for MOTO RACER 4 for PS4!!
Enter to win via the Rafflecopter below:
Do you have a favorite family arcade game? What video game do you love to play on family game night?