Helping your teenagers to develop logic skills will help them succeed in school and later in the work force.  Challenging them with brain games and combining it with snack time is a great way to encourage logic skill development and keep them entertained on snow days!  Thanks to my partnership with the Goldfish brand, I'm sharing some fun brain games for teens ideas today along… read on!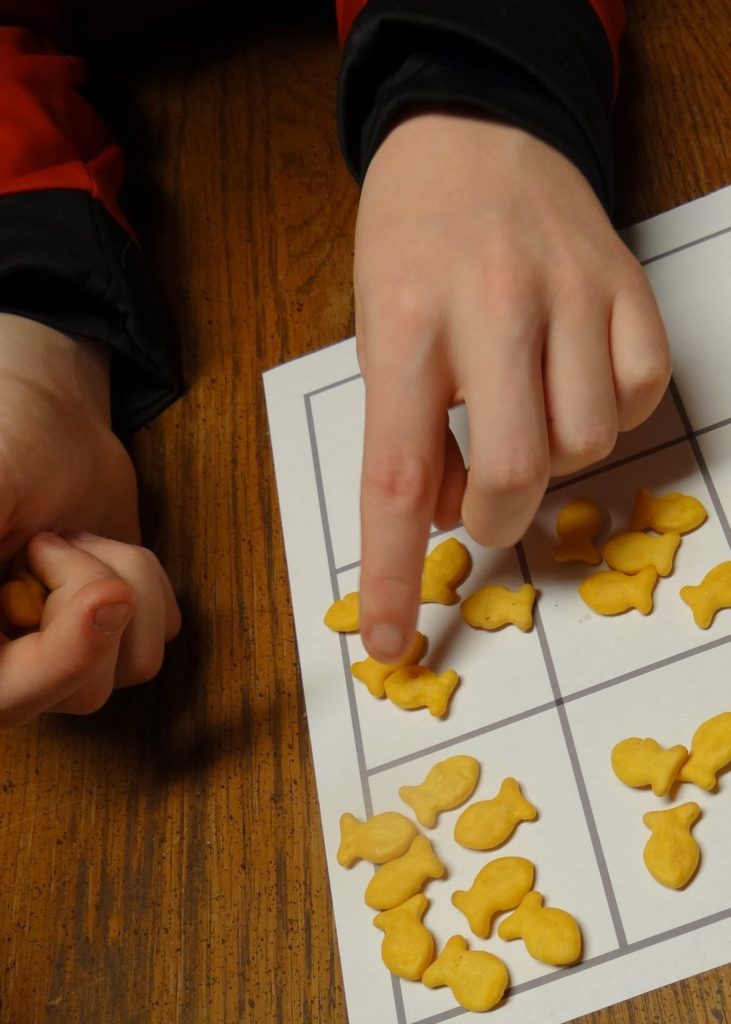 It's winter.  It's snowing.  School is cancelled.  You have teenagers stuck in the house all day.  Now what?
If you are the parent of a teen, you know the struggle to keep them entertained and content on snow days is real!  If I left it up to my teen sons, they would pretty much play video games all day and deplete our entire pantry of food in their never-ending quest for snacks!  This may be okay for one day, but if school is cancelled for a week, having them glued to their video console or smartphone all day, every day is not ideal.
The trouble is finding something that will engage them, hold their interest and ideally, keep their minds sharp and active for the return to learning when school resume.  I've found board games and craft projects to be successful in doing so and my newest tool in the bust-snow-day-boredom bag are brain games for teens.   Here's one of my favorite ideas that combines snack time with brain game time, a double win for my teen boys!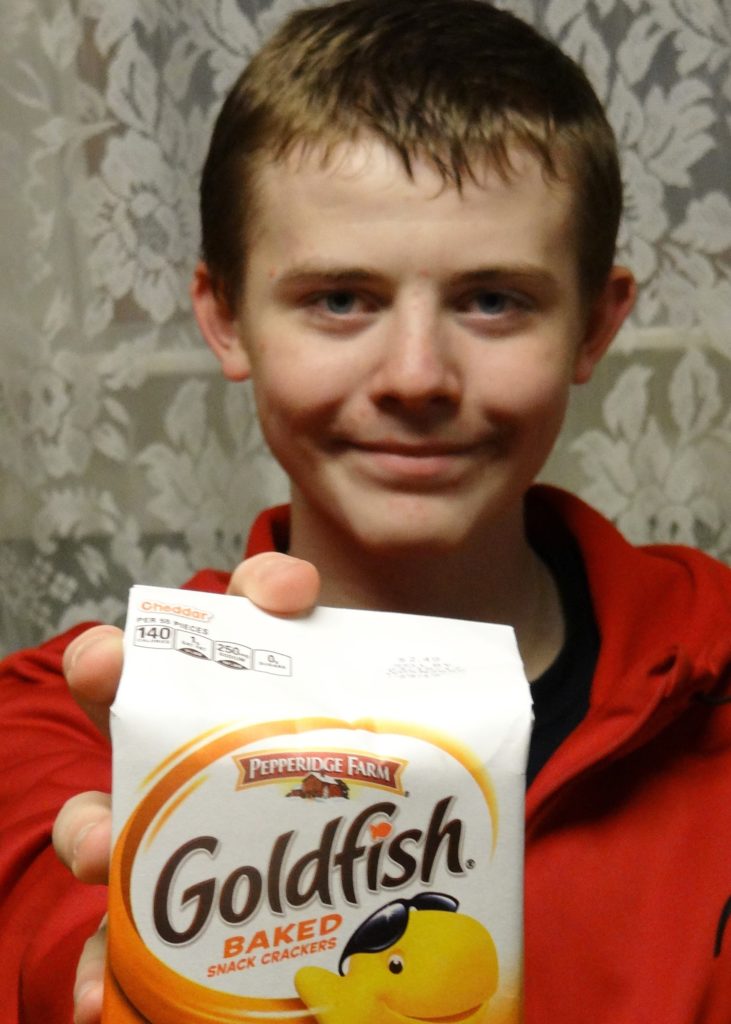 DIY Goldfish Math Teaser 
Magic square puzzles have been entertaining mathematicians for centuries and they are equally fun for teens to solve, too!   For our DIY Goldfish math teaser puzzle, all you need is a bag of your favorite Goldfish crackers and a large grid (printable version below) with 9 squares (3 columns and 3 rows.)
Challenge your teen to fill in the grid using the numbers 1 through 9 so that each column and row equals the number 15.  Have them use the Goldfish crackers as "numbers."  For example, four Goldfish crackers will equal the number 4.   The Goldfish are a terrific visual and will help aid in quickly counting their results to find the correct solution.
When they are done solving the puzzle, they can enjoy eating the snack (though you will find they'll likely enjoy a few Goldfish along the way in solving!)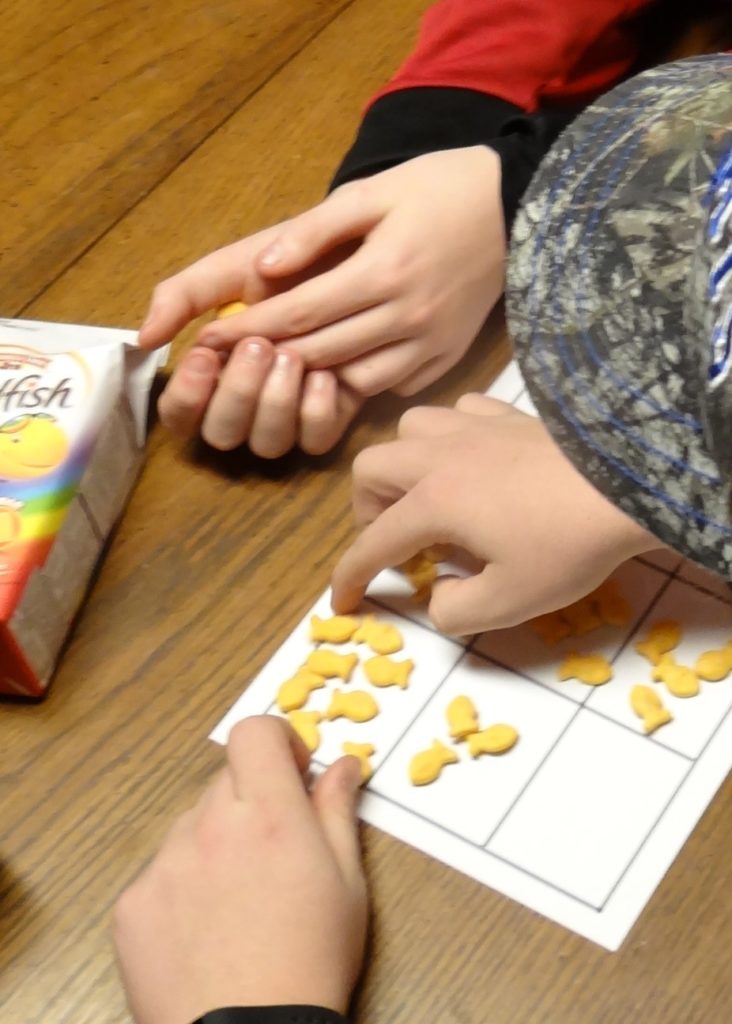 If they need a little help, you may opt to give them one of the answers.  For example, suggest that they place five Goldfish (for the number 5) in the center box of the grid.
Two possible outcomes for the solution are:
4 9 2                       8 1 6
3 5 7          OR        3 5 7
8 1 6                       4 9 2
When they are finished, ask them if they notice anything else about the numbers in the square (hint: if you take out the number 5 in the center and add each pair of opposite numbers, what happens? For example, 1 + 9 or 8 +2.  They all add up to 10!)
End result of this DIY game time?  Your teens have a blast solving the puzzle while strengthening their logic and math skills.  You feel great about encouraging this learning experience and feeding them a snack you can feel good about serving.  With no artificial flavors or preservatives and always baked with real cheese, Goldfish crackers are a favorite in our home.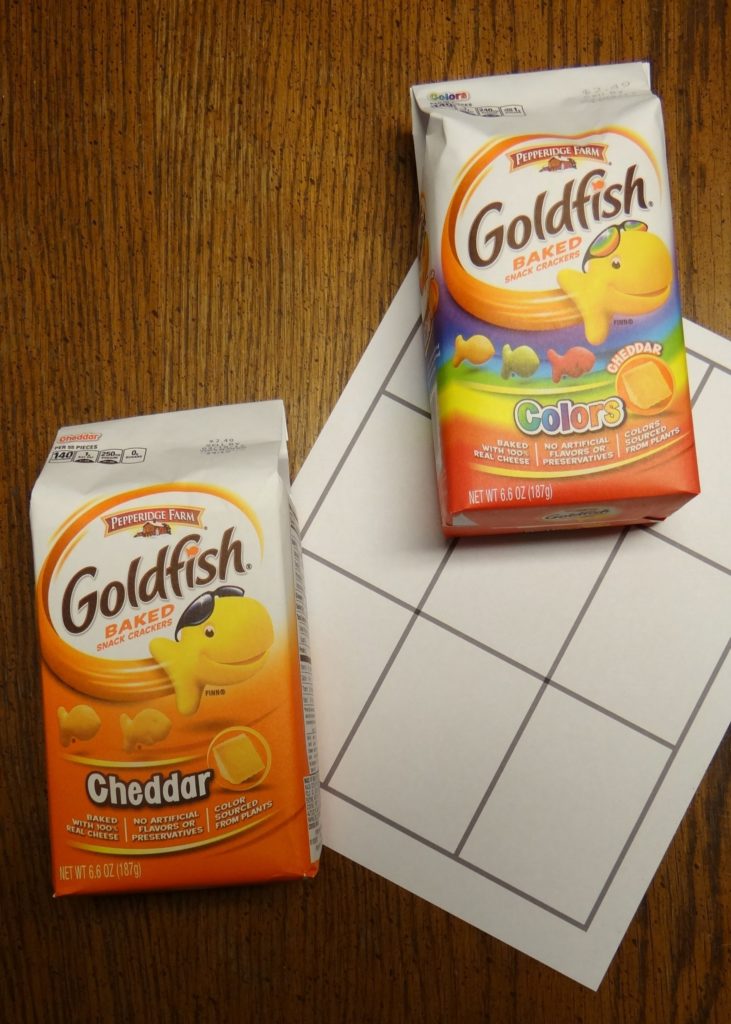 Bonus Activity – Stop Motion Video
Stop motion video is a technique where you animate an object to make it appear as if it were moving.  This is accomplished by shooting a series of still frame photos where you move the object slightly in each photo.  When the photos are played in fast sequence, or video style, the object will appear to move.  It's very similar to the flip books of my youth where a series of drawings appeared to be animated when you flipped the pages of a book.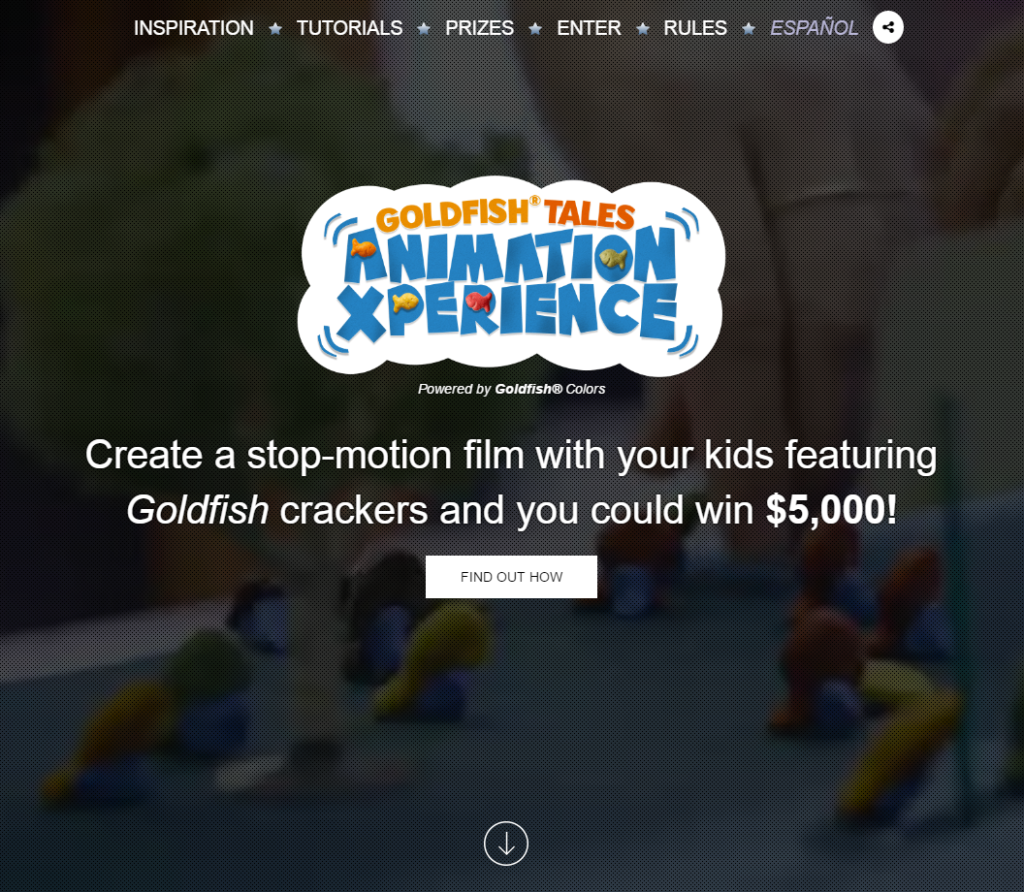 Teens love this type of project and it takes a bit of fore-planning to map your stop motion video out, so it's a great way to encourage your teen to use their logic skills to plan the video scenes.  It's also another fun opportunity to use those Goldfish cracker to star in the show and combine snack time with play time.  You can find full tutorials, ideas and more on this process on the Goldfish Goldfish Tales Animation Xperience website.
PLUS, when you visit the GoldfishTales page, you'll learn how to submit your stop motion for a chance to win $5,000!  That's a whole lot of bonus for your bonus activity!