Have you ever been on a Disney Cruise? I've got oodles of Disney experience and I've got bundles of cruise experience, but the combo of the two – a Disney Cruise – is something I've been wanting to do for a really long time! Finally, my dreams are coming true and I'm about to embark on what's sure to be a super magical adventure thanks to an invite to the Disney Social Media Moms Celebration! Because I like to be well-prepared, I'm going to share some of the valuable tips for planning a Disney Cruise  I've come across in my research for you to use.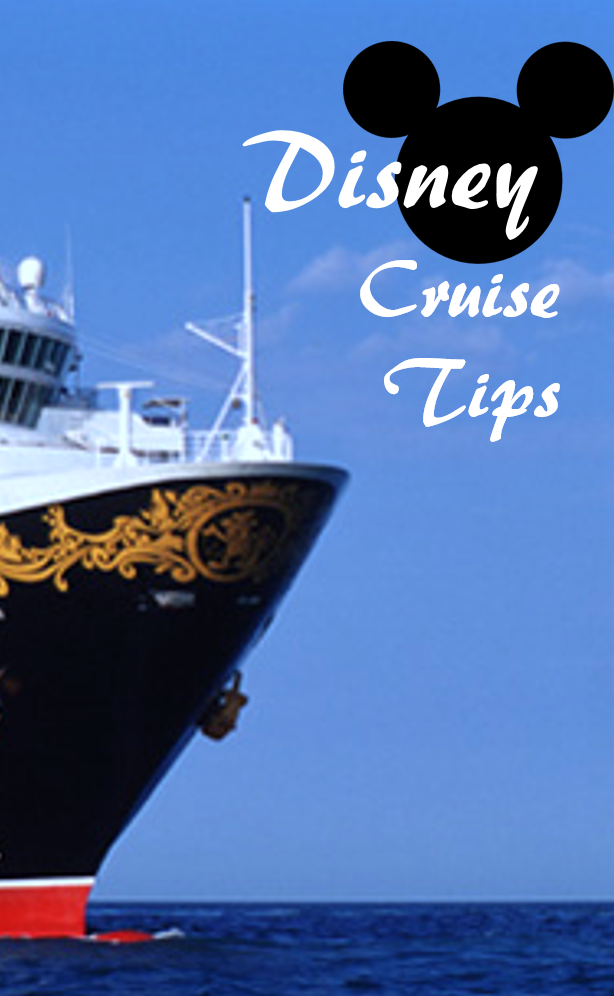 My first tip is to do your research! Okay, so that may be a little cliché, but the more you know about anything, the better off you'll be. And you're off to a great start! Like I said before, I've got a little bit of experience with cruises, so be sure to check out my other posts: 10 Best Cruise Apps and 14 Budget-Friendly Cruise Essentials You'll Be Glad you Packed to get started.
Visit the official Disney Cruises website. From there, you can find out all sorts of information as well as have the ability to request free cruise planning tools. You'll also learn all about the shows, character experiences, and onboard activities. Basically, the site is your go-to for what to expect on your cruise.
If you plan to use your smartphone during your cruise, be sure to Download the Disney Navigator App, too to help you keep up with your daily activities.
Another great resource for your Disney Cruise is Disboards. Chances are, if you've got a question, someone has answered it. Check out the forums and make friends with other families that will be on the ship with you. You never know who you'll meet, and the Disboard members plan activities among themselves you might enjoy, too.
Determine your dinner times.  If it works well with your family schedule, opt for the later dinner times. When it comes to dinner, the later it is, the less crowded it will be. This makes a lot of sense if you think about it. The best way to avoid a cranky 3-year-old at the table next to you is to go after they're already in bed for the evening. If you are the person with the cranky 3-year-old, hang in there. The workers from the kids club will come to the restaurant at 9:15 and pick up any kids that want to go. The dine and play option isn't available at the earlier meal.
With that said, earlier dinner times can help keep your child's schedule consistent and be a more comfortable atmosphere for them.  With teen sons, we have often found the earlier dinner slot to be better for us to dine as a family as this allowed them to participate in the teen club activities that are often held from 7 pm to 10 pm (a time frame the later dinner slot interferes with. We are able to have a family dinner and then they are happy to run off to hang out with their new friends and hubby and I get a nice date night!
On that note, check out the adult-only areas for some kid-free time. There's plenty of magic for grownups on Disney Cruises! Chances are your kids would rather hang out with other kids anyway. My sons have always loved the teen clubs that cruise lines offer and even beg to skip dinner to attend activities (see dinner suggestion above.)  Give yourselves all a break and check them into the Kids' Club for a bit and explore some of the nightclubs, adult-only swimming areas and other activities.
You may even wish to consider allowing your kids to skip dinner one night and schedule a dinner at one of Disney Cruise line's fine dining restaurants on board.  There is an extra fee for this dinner experience, but I've read that it's well worth it for a memorable romantic evening dinner.
Pack some extra magic! Disney Cruises have a special Pirate Night and many cruisers go all out with costumes or special custom t-shirts to wear.  You may also want to pack special Disney attire your children have to have when they take photos with their favorite characters on board.  (Extra tip: Be sure to schedule your photo time with popular characters after you book your cruise to be sure you get the best time/date for your schedule.)
Expect to decorate your stateroom door, too. Disney Cruise doors are magnetic, and everyone loves to decorate them. Bring some magnetic decorations and get creative! Note: There are fines for using adhesives, so do leave the stickers at home.  There are also cruisers who participate in exchanging gifts in "fish extenders" during the cruise.  If you want to participate in this fun activity, you can find out more on the Disboards.
As you can imagine, I found a wealth of information online from experienced Disney cruisers, and I'm even more excited to go after doing my research than I was to begin with! I feel like a little kid – are we there yet?
What's your best Disney Cruise tip?