Do you remember an older version of View-Master? Chances are you might, since they've been a favorite of children for over 75 years. It was one of my favorite toys for sure!  Now there's a whole new virtual reality experience available for our new generation.  As a National Geographic Kids Insider, it's great to receive free products for review like the Mattel View-Master Virtual Reality Starter Pack and the Dinosaurs Virtual Reality Experience Pack.  These tools inspire my teen's imagination, sparks his interest in natural sciences and fuels his love of all-things-dinosaur!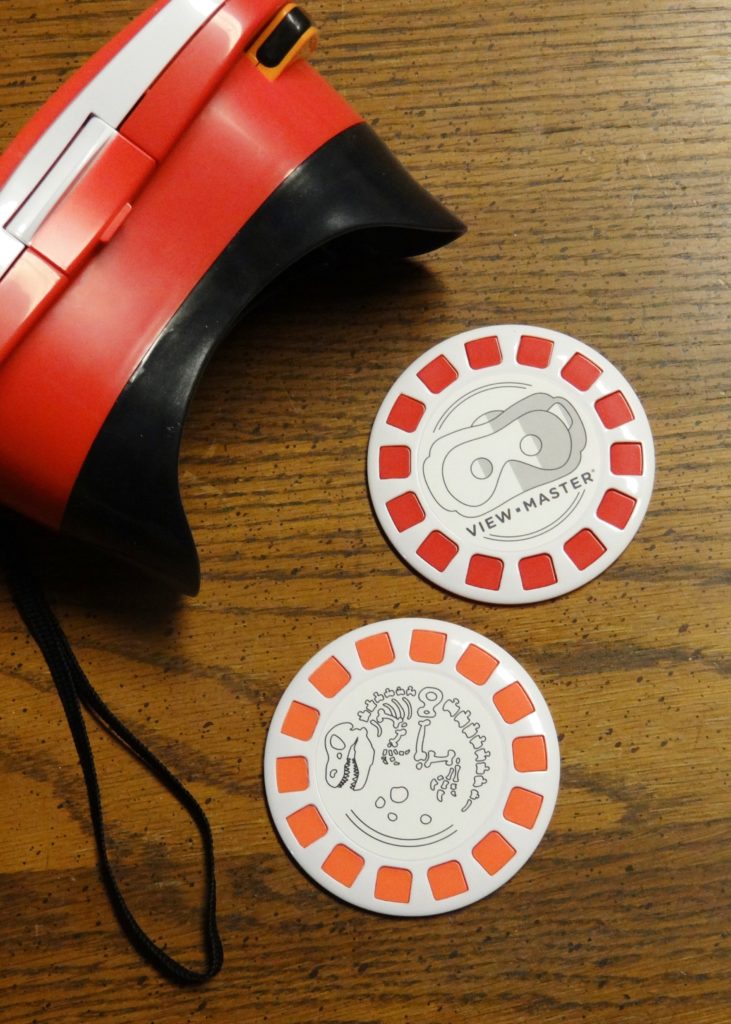 I clearly recall how clicking from slide to slide to see the pictures of my favorite characters and going along with the stories was so much fun! In case you didn't know, View-Master's story didn't end when we grew up. They've continued to evolve over the years. The current generation gets to enjoy the Mattel View-Master Virtual Reality Starter Pack.
It looks a little bit different now, doesn't it? The new View-Master uses Google Cardboard technology and your smartphone to bring kids a virtual reality experience we couldn't have imagined possible back then. The lever is still there, though. The difference is that now when you click the lever, it launches you into time and space with a 360-degree view. It's nothing short of amazing! You use the lever to pull up videos, images, games, and fun facts. Everywhere you look there's something new to discover.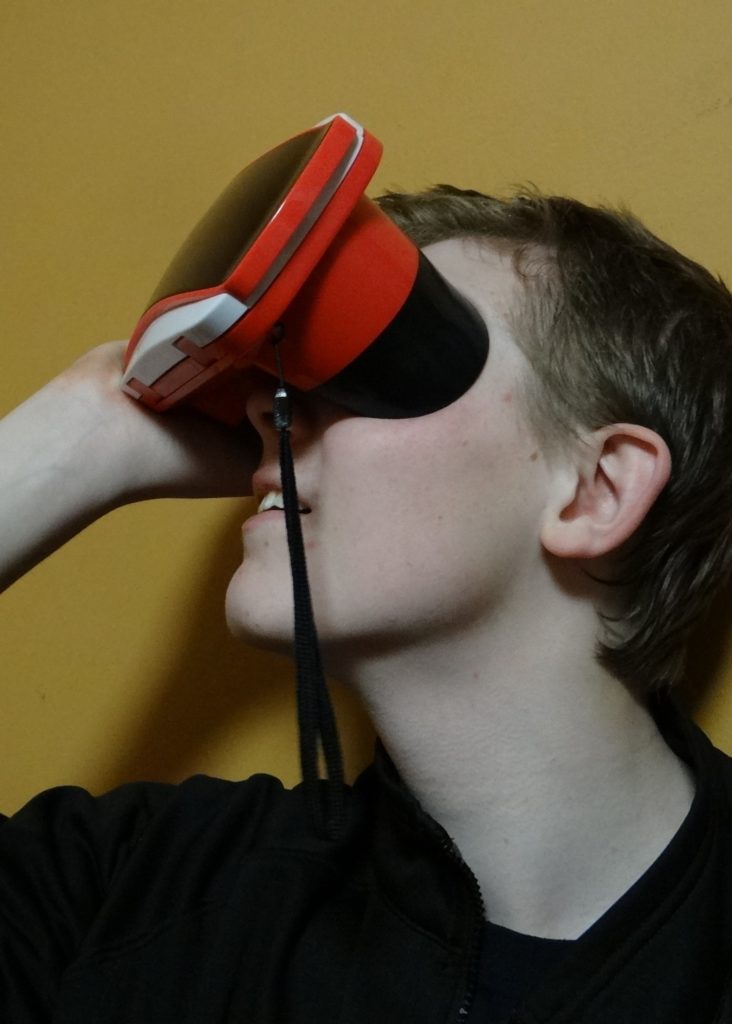 The best part of the View-Master is that it's a great way to introduce your kids to cool topics and new worlds in a fun, exciting, and engaging way. Introducing kids to as many topics as possible is so important. You may be the parent of the next world-famous archaeologist. You just never know!
Mattel's View-Master experience is easy to use, too. Simply download the app, slide your smartphone into the viewer, and click the lever to interact. The hardest part of the entire process will be trying to get your kids to give you your phone back!
The Starter Pack includes a Preview Reel with demos of the available Experience Packs, so that kids can decide which ones they'd like to check out next. There is an Experience Pack to suit just about every interest, from ocean life to outer space! They're priced very reasonably compared to other virtual reality technology, so you won't break the bank if you want to collect more than one Pack. We tried out the National Geographic Dinosaurs Virtual Reality Experience. It includes three reels, one pass card and a user guide.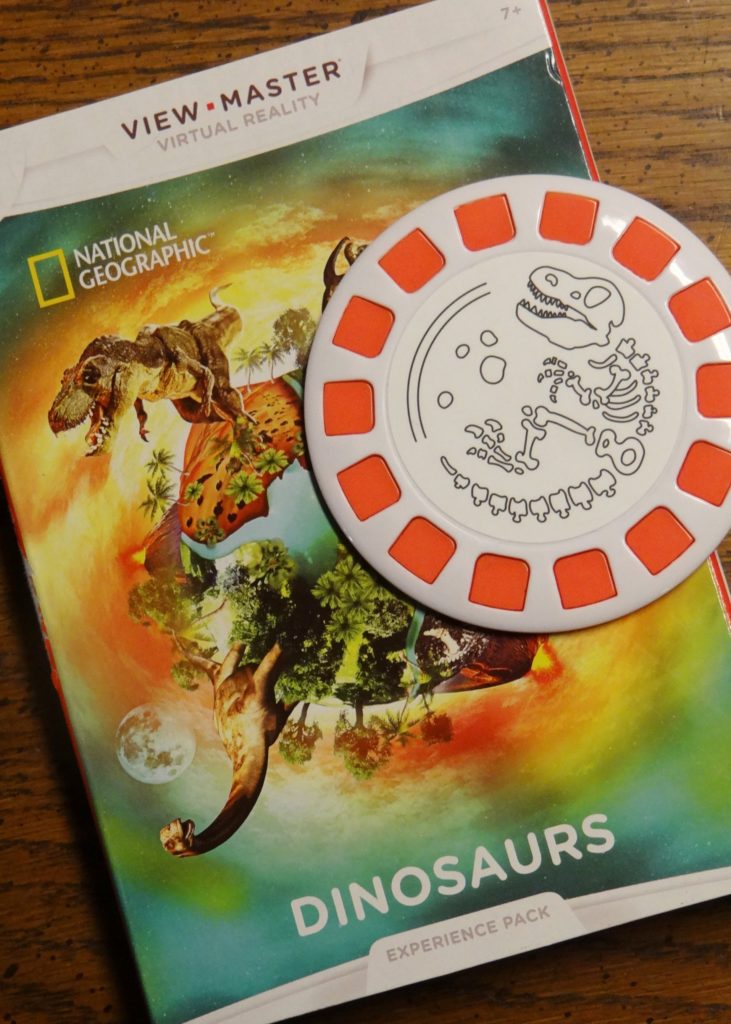 My boys have always loved dinosaurs, so even as teens they love this new style of View-Master. They were actually surprised by some of the fun facts, which is impressive since they're pretty knowledgeable about the topic. They're really enjoying the re-discovery of the Jurassic era with the new technology. I love seeing them get excited about science since it's one of my favorite topics too.
It's safe to say I'm having just as much with this toy as the kids are. I think I'll get the Space Experience Pack next so I can be right up there with the constellations! I'm pretty excited to check it out.
Win a View-Master Dinosaurs Virtual Reality Prize Pack!
Thanks to my participation in the National Geographic Kids Insider program we have the cool opportunity to help host a giveaway! One (1) Rural Mom reader will win a View-Master Dinosaurs Virtual Reality Prize Pack!
Open to US mailing addresses only, 18+
Prizing and samples courtesy of National Geographic
Did you have a View-Master when you were a kid? What was your favorite disk?